If you're struggling to navigate the complexities of HR service delivery in your organization, you're not alone. Many HR professionals need help with process efficiency, a lack of centralized information, inconsistent service delivery, compliance risks, etc. 
Here's an HR service delivery guide to help you face the uphill battle of staying ahead of the curve and adapting to the ever-changing needs of HR service delivery.
What Is HR Service Delivery?
HR service delivery is the comprehensive process of helping every employee with HR services, support, and information in the organization. It includes various duties such as talent acquisition, employee onboarding, benefits administration, performance management, and employee relations. Every duty is to ensure a seamless and satisfying employee experience.
Effective HR service delivery is critical in today's dynamic business environment because employees expect a consumer-grade experience at work, with easy access to information and support. And as an HR professional, you need to be aware of the latest trends, tools, and technologies that can help streamline your processes and offer better support to your employees.
Models of HR Service Delivery
Here are the four different models of HR service delivery.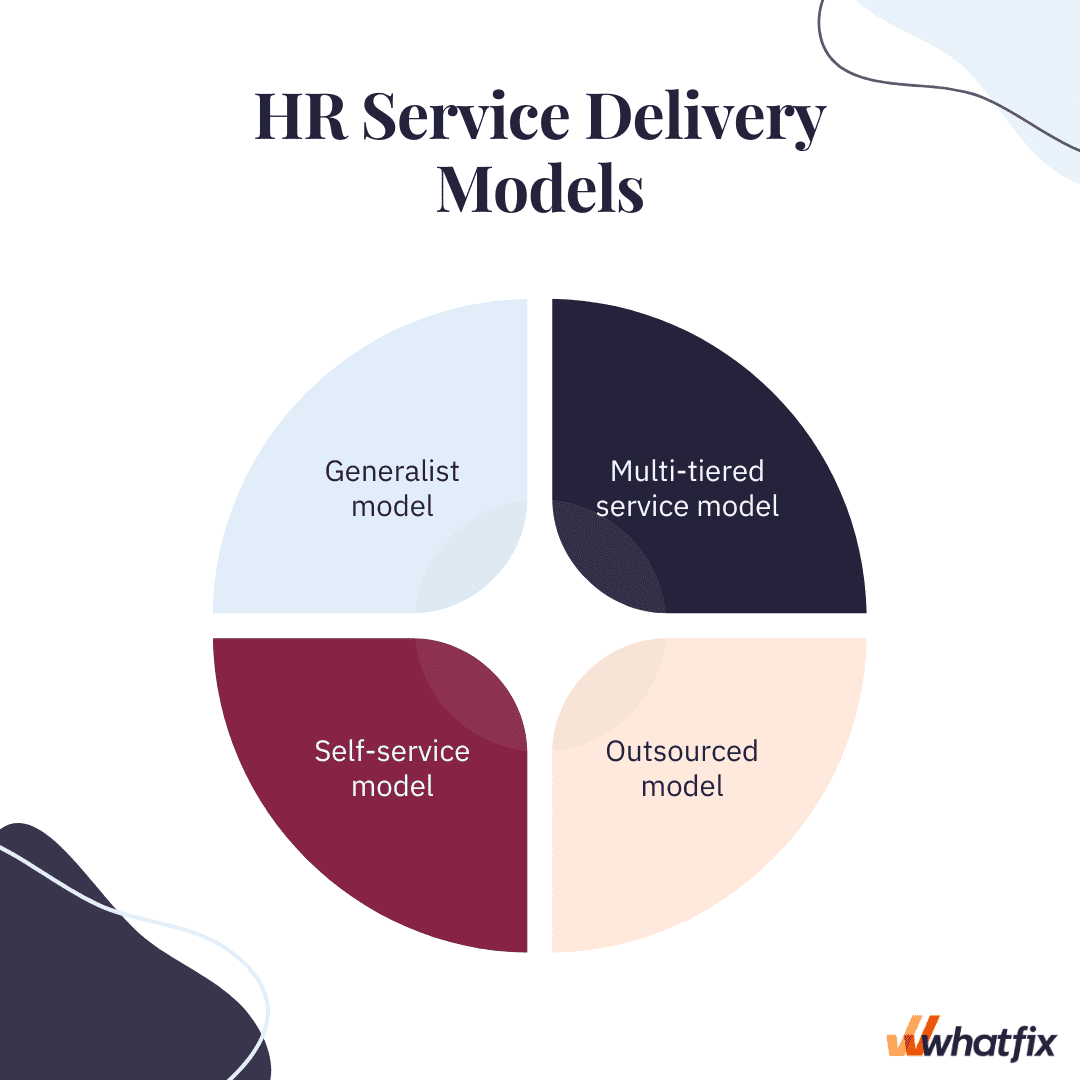 The generalist model of HR service delivery is when you depend on HR generalists with a broad understanding of different HR functions. They're responsible for managing multiple aspects of HR within a specific department or the entire organization. They handle everything from recruitment and onboarding to employee relations and performance management.
For example, in a small organization, an HR generalist may be responsible for the entire HR function, such as talent acquisition, benefits administration, and employee engagement initiatives.
This model is cost-effective for smaller organizations. But it can also mean a lack of specialized expertise in specific HR domains, limiting the effectiveness of your HR service delivery.
2. Multi-tiered service model
The multi-tiered service model divides HR service delivery into different levels or tiers, each responsible for specific tasks and functions. Typically, this model consists of three tiers:
Tier 1: This level is about helping employees with basic HR support and information. It includes answering frequently asked questions or directing employees to the appropriate resources.

Tier 2: This level consists of HR specialists who handle more complex tasks and inquiries requiring specialization in a few areas—for example, benefits administration or compliance issues.

Tier 3: This level includes HR strategists focusing on organizational development, long-term planning, and executing strategic HR initiatives.
This model helps in a better allocation of resources and allows HR professionals to focus on their areas of expertise.
The self-service model of HR service delivery empowers employees to manage multiple HR-related tasks themselves through self-service portals. This approach reduces the burden on HR professionals and allows employees to access everything whenever needed. 
For example, a self-service portal enables employees to update their personal information, submit time-off requests, enroll in benefits, and access training resources. 
The outsourced HR service delivery model means partnering with an external HR service provider to manage a few of your HR functions or the entire HR activities for your organization. With this approach, you can access specialized expertise, reduce operational costs, and focus on core business activities.
For instance, if you outsource the payroll administration to a third-party provider, they'd be responsible for processing payroll, managing tax filings, and ensuring compliance with labor laws. 
If you're looking to scale quickly and enter new markets or want to access expertise because you lack internal resources, then this model is for you.
Benefits of HR Service Delivery
Let's discuss a few benefits of HR service delivery for your organization.
An efficient HR service delivery system helps your organization save time and resources by streamlining processes and reducing the need for manual tasks. By cutting down on administrative work and reducing the potential for errors, you can save costs and increase the overall efficiency of your HR team.
For example, by implementing an HR management platform, you can automate tasks such as payroll processing and benefits administration, freeing your HR team to focus on more strategic initiatives.
2. Improves employee productivity
A well-designed HR service delivery model positively impacts employee productivity by providing easy access to information and resources. 
For instance, with a self-service portal, employees can quickly find answers to their questions or submit requests without depending on HR. This helps reduce the wait time and minimize disruptions to their work. 
3. Provides better analytics
An effective HR service delivery system can provide valuable insights and analytics that enable data-driven decision-making. By leveraging HR analytics, you can identify trends, measure the effectiveness of your HR initiatives, and uncover areas for improvement. 
"In my experience, HR service delivery systems have been a game-changer when it comes to data-driven insights. They help us track and analyze various aspects like recruitment, engagement, and employee retention. We can identify high-performing employees or areas where training is needed. 
One unusual yet powerful insight I've found is the combination of HR service delivery with predictive analytics. By leveraging data from our HR service delivery platform and applying predictive algorithms, we've been able to anticipate employee turnover, identify high-potential candidates, and predict the effectiveness of training programs. It has significantly improved our decision-making process and overall HR strategy." — Adrienne Couch, Human Resources Analyst at LLC.Services.
4. Boosts employee experience
Delivering high-quality HR services can significantly improve the overall employee experience. When employees feel supported by their organization and have access to the resources they need, they're more likely to be engaged and satisfied with their jobs. 
A robust onboarding program and ongoing learning opportunities can help new hires acclimate to their roles and foster a sense of belonging. 
By prioritizing the employee experience through effective HR service delivery, you can boost their morale, increase retention, and build a strong employer brand.
5. Better request management
A well-organized HR service delivery system can help streamline employee requests, leading to faster response times and more efficient resolution of issues. For instance, implementing a centralized ticketing system will allow the HR team to keep track of incoming requests, assign tasks to the appropriate team members, and monitor the progress of each request until it's resolved.
"A strong HR department can help improve communication within teams and across departments. Overall, it's safe to assume that the team with a structured, strategic approach to request management will do better than the team that doesn't give it a thought. 
It's simple to avoid putting your systematic processes into action, mainly when dealing with service requests that are often low-risk and low-impact. HR teams that implement easy-to-use and accurate request management will have a better understanding of interdepartmental relationships and the resources required by different departments." — Caroline Reidy, Managing Director, The HR Suite.
Best Practices For HR Service Delivery
Here are some best practices to follow for efficient HR service delivery in your organization.
1. Implement the right HR technology
Selecting the appropriate HR technology requires a thorough understanding of your organization's unique needs and objectives. Here's how to get started:
Comprehensively analyze your current HR processes and identify areas for improvement or automation.

Research different HR platforms and evaluate their features, integrations, and scalability. 

Consider solutions providing a unified experience, covering multiple HR functions such as recruitment, performance management, learning and development, and analytics. 

Remember to involve key stakeholders in decision-making to ensure buy-in and smooth implementation. 

Plan for ongoing evaluation and optimization of the HR tech stack to maximize its benefits for your organization.
2. Provide on-demand employee self-service
To effectively implement on-demand employee self-service, you need to identify the most common tasks and requests handled by the HR team. Once you have a clear understanding of your employees' needs, design a self-service portal that is easily accessible and user-friendly. 
Ensure the portal includes relevant resources, such as guides, FAQs, and policy documents, to support employees in resolving their issues independently. 
Remember to update and maintain the self-service portal to ensure it stays relevant. Additionally, use employee feedback to improve and make any necessary changes to enhance the overall self-service experience.
3. Design it with the end-user in mind
When designing your HR service delivery system, consider the employee's perspective at every stage. 
Conduct surveys or focus groups to gather insights into the needs, preferences, and pain points of your employees. 

Use the survey insights to design the layout of your HR resources, such as intranet portals, self-service platforms, or knowledge bases. 

Ensure the interface is visually appealing, easy to navigate, and responsive across devices.

Decide on a regular schedule to review and refine the user experience based on feedback and analytics to ensure it continues to meet employee needs.
4. Provide HR service in the flow of work
To seamlessly integrate HR services into employees' workflows, leverage tools and technologies employees are already familiar with. For instance, integrate HR chatbots or virtual assistants into commonly used communication platforms such as Slack or Microsoft Teams. 
Additionally, design HR workflows that can be easily initiated and completed within these platforms, such as time-off requests or performance review submissions. Consider offering training and support to employees in using these integrated HR tools to ensure widespread adoption and usage. 
You can minimize disruptions and enhance productivity by embedding HR services within employees' day-to-day work environments.
To create a scalable HR service delivery system, 
Focus on flexibility, adaptability, and ease of expansion. 

Choose a cloud-based HR platform that suits growth in terms of employee numbers, locations, and departments. 

Opt for modular solutions that allow you to customize it as and when required, ensuring you only pay for the functionalities you need.

Develop processes and workflows that can be easily replicated or scaled as your organization expands. 

Regularly review your HR service delivery system to see if you need to change anything as your organization continues to grow.
Fostering transparency in HR service delivery involves
Maintaining open lines of communication and providing employees with clear expectations about processes, timelines, and outcomes. 

Implementing systems allowing employees to track the status of their requests, such as a ticketing system or dashboard, and encouraging HR professionals to provide regular updates on request progress. 

Ensuring that HR teams are approachable and receptive to employee concerns or feedback. 

Sharing updates on organizational changes or initiatives that may impact employees and actively soliciting their input to promote inclusion and collaboration. 
Being transparent in your HR service delivery helps build trust, improve employee satisfaction, and strengthen your organization's reputation as an employer.
Best HR Service Delivery Software in 2023
Here's a list of the top HR delivery software in 2023.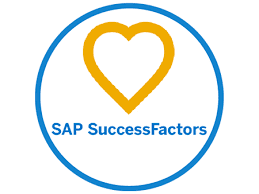 Rating: 3.8 out of 5 stars
SAP SuccessFactors is a comprehensive, cloud-based human capital management (HCM) solution helping organizations streamline HR processes and enhance employee engagement. 
With a user-friendly interface and powerful features, SuccessFactors can significantly improve your HR service delivery.
Key modules within SuccessFactors supporting HR service delivery include employee central, which provides core HR functions such as employee data management, benefits administration, and time management. 
The learning module offers a robust learning management system (LMS), enabling you to create and deliver training programs for employee development. 
It also includes robust analytics capabilities to provide valuable insights into the HR processes and employee performance.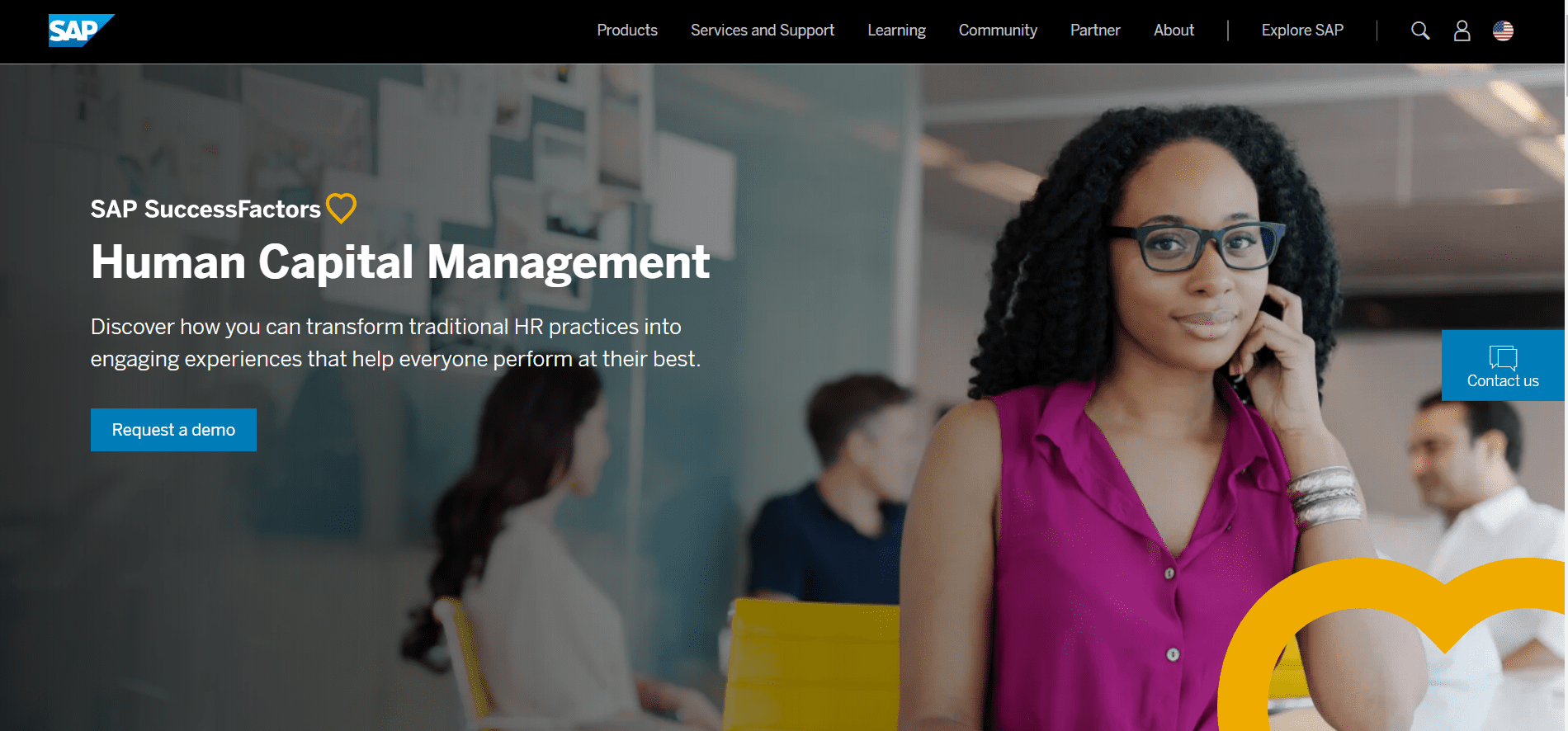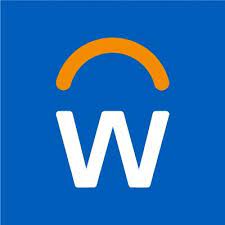 Rating: 4.0 out of 5 stars
Workday is a leading cloud-based HCM platform combining finance, HR, and planning functionalities to provide organizations with a unified solution for managing their workforce. Workday's intuitive and flexible design makes it a popular choice for organizations looking to streamline their HR service delivery.
Workday offers a wide range of features and functionalities, including core HR, payroll, benefits administration, talent management, and learning management. 
The platform's self-service capabilities enable employees to manage their personal information, access company resources, and submit requests without needing direct HR intervention. Workday's extensive HR analytics and reporting tools provide valuable insights, helping you make informed decisions and optimize your HR service delivery.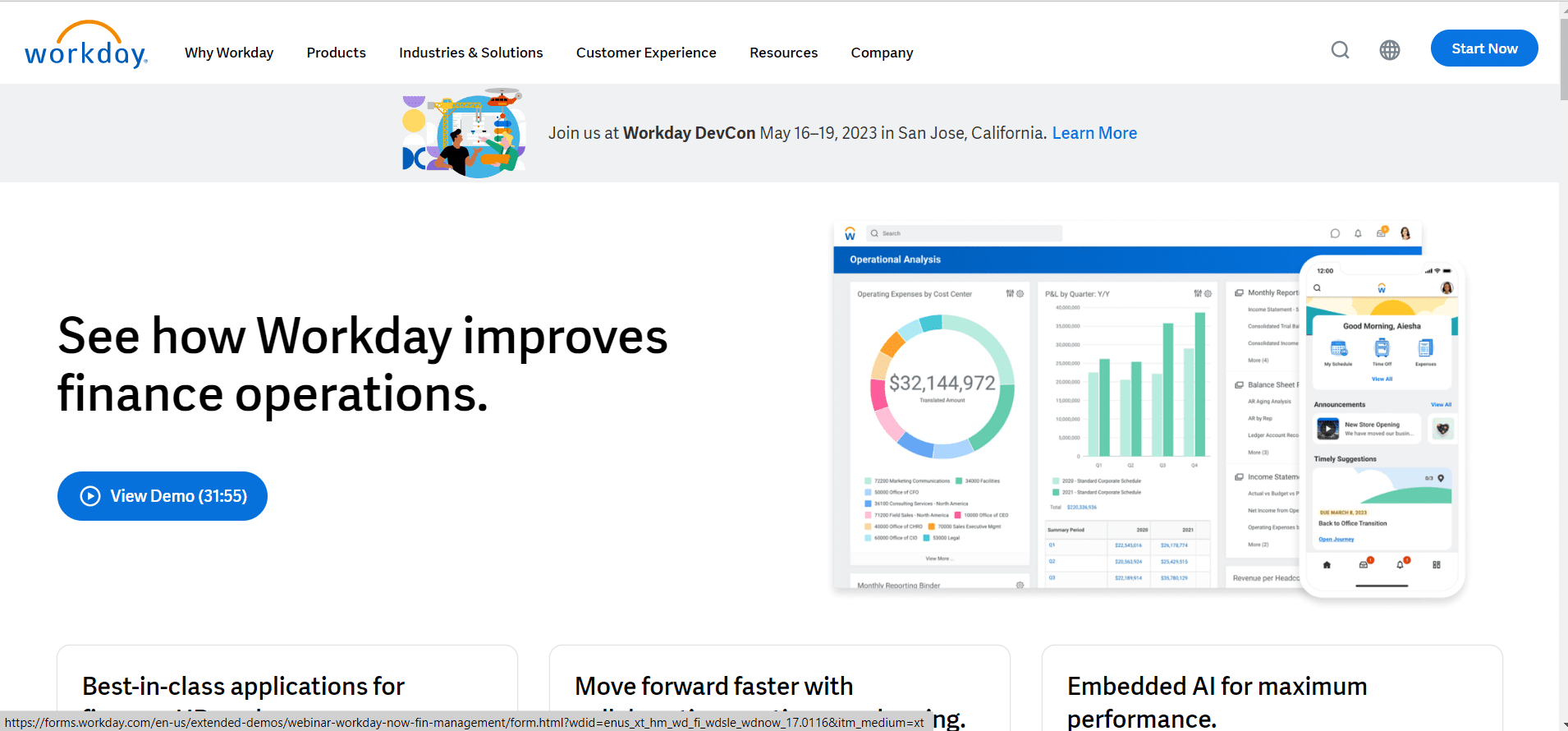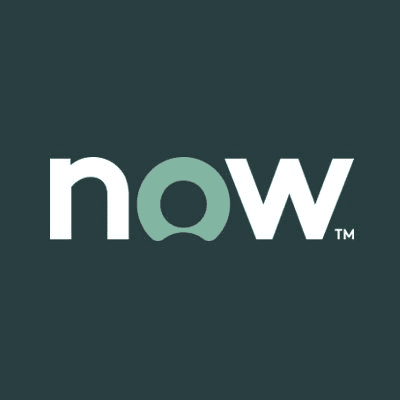 3. ServiceNow HR Service Delivery
Rating: 4.1 out of 5 stars
ServiceNow HR Service Delivery is a powerful solution designed to streamline and automate HR processes, enabling organizations to provide faster, more efficient services to their employees. 
Key components of ServiceNow HR service delivery include: 
HR case management – allows you to centralize and manage employee requests

The employee service center – a self-service portal enabling employees to access information, submit requests, and track their progress
The platform also offers onboarding and transitions functionality, helping you manage the entire employee lifecycle from hire to retirement.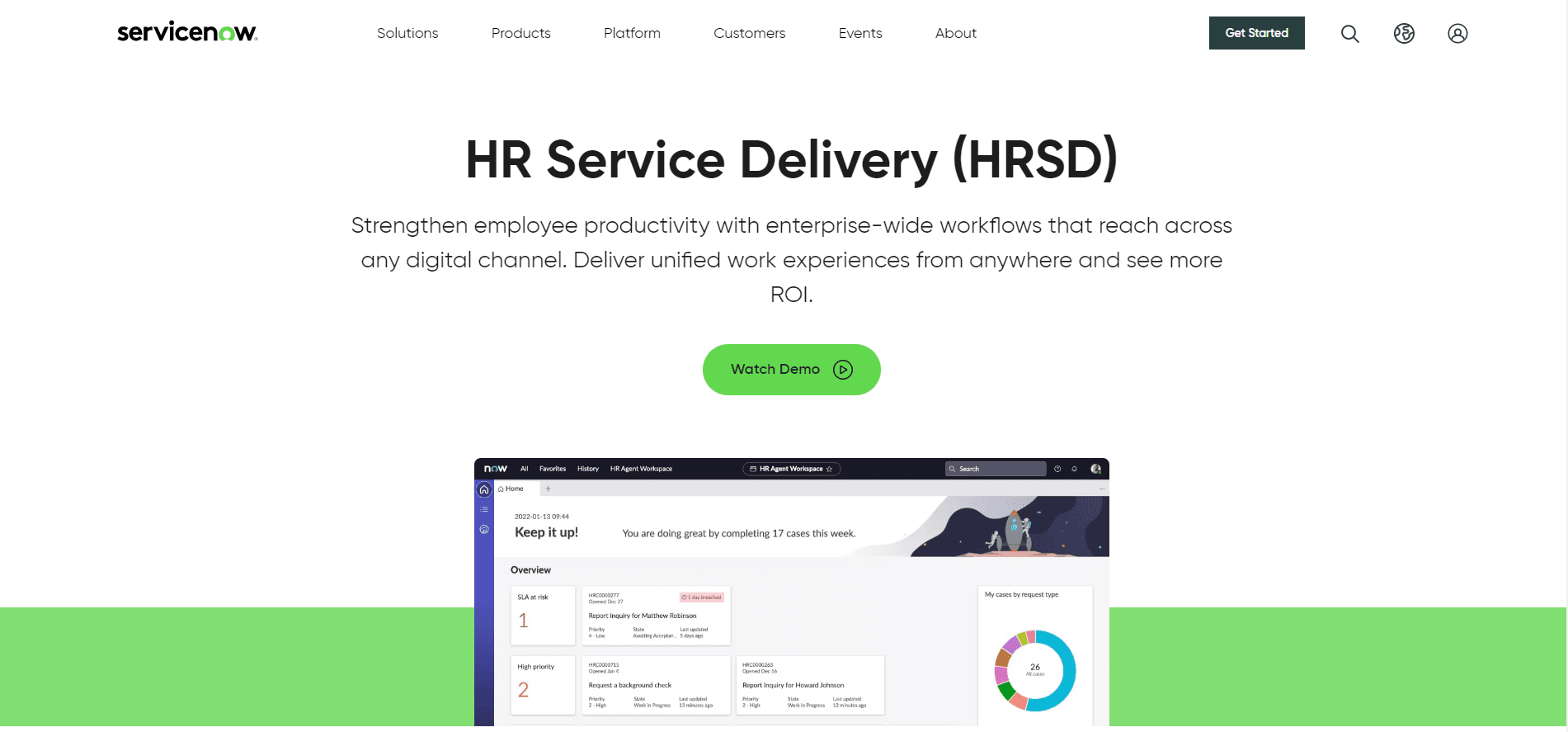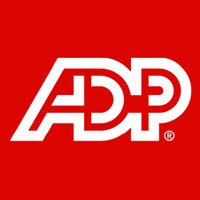 Rating: 4.5 out of 5 stars
RUN powered by ADP is a cloud-based payroll and HR solution designed specifically for small businesses. This user-friendly platform offers a wide range of features to help manage your HR processes and improve service delivery.
At its core, RUN powered by ADP provides a comprehensive payroll solution that automates tax calculations, filings, and reporting, ensuring accuracy and compliance. 
The platform also offers essential HR functions, such as employee data management, benefits administration, and time and attendance tracking. Additionally, RUN includes built-in compliance tools, helping you stay up-to-date with changing regulations and requirements.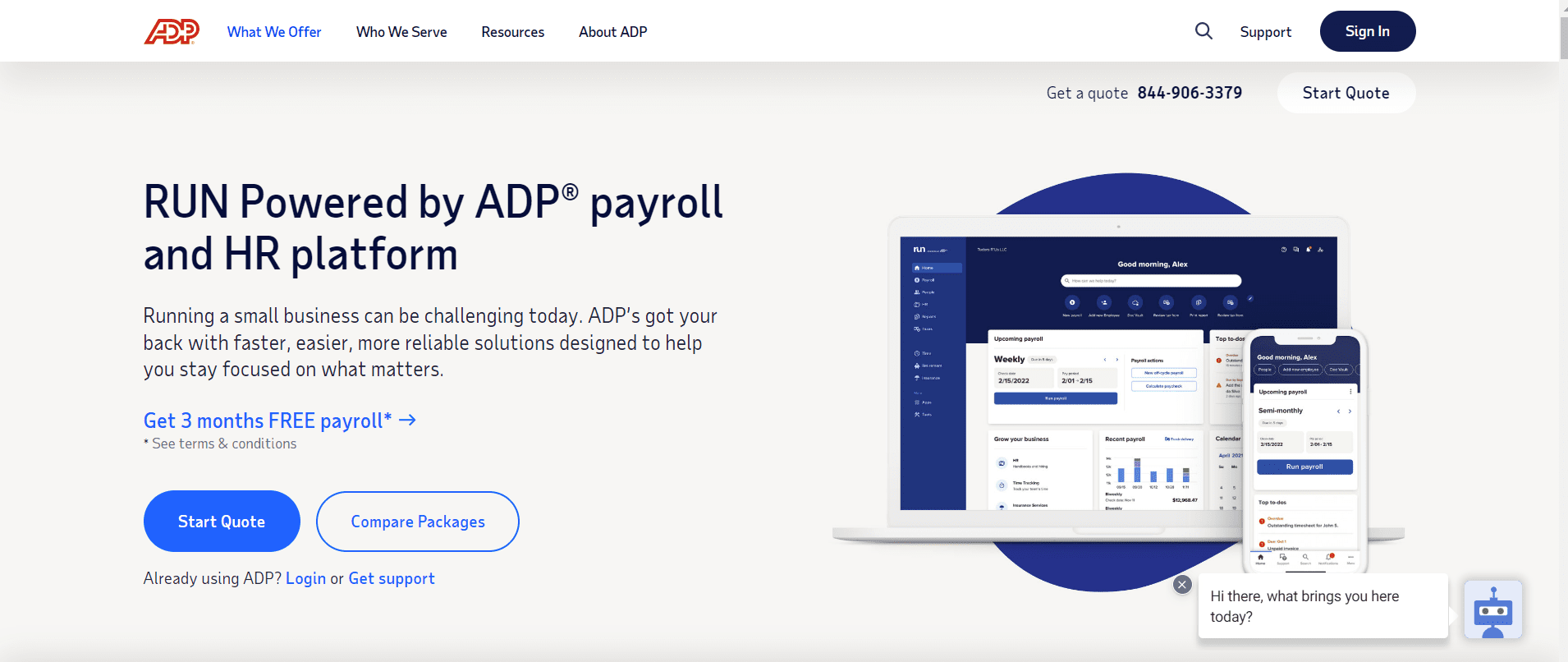 Accelerate your HR transformation efforts with Whatfix
In today's fast-paced business environment, providing a seamless and efficient HR service delivery experience is crucial for employee satisfaction and overall success. By choosing the right HR software, you can streamline and automate your HR processes alongwith empowering your employees with in-app experiences and on-demand support.
Whatfix is a versatile digital adoption platform that helps you create engaging, personalized, and contextual in-app experiences for your employees. With features such as guided walkthroughs, in-app tooltips, and task lists, Whatfix enables your workforce to access the information and support they need, right when they need it. This on-demand assistance can lead to improved employee experience (EX) and drive HR transformation across your organization.
Schedule a free demo with us to learn how Whatfix creates a better EX that drives positive outcomes for your organization!
Like this article? Share it with your network.
Subscribe to the Whatfix newsletter now!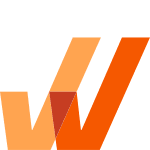 Software Clicks With Whatfix
Whatfix's digital adoption platform empowers your employees, customers, and end-users with in-app guidance, reinforcement learning, and contextual self-help support to find maximum value from software.