HR expert and author Josh Bersin describes HR trends as a group of initiatives that leaders implement to go beyond discussing transformation. "We're no longer talking about a 'getting a seat at the table,' we're now sitting there," he says. 
Companies are now focused on managing labor shortages, building trust with existing employees, reimagining traditional work models, and facilitating HR digital transformation.
Instead of discussing if change can happen, HR leaders spend time developing plans for how change should happen and analyze what they can do to make change stick.
What are the biggest HR trends to watch in 2023?
Strengthening employees' digital experiences

More transparency on DEI (diversity, equity, inclusion) efforts

Redefining Environmental, Social, and Governance (ESG) programs

Reskilling and upskilling

Focus on employee wellbeing

Challenges in attracting and retaining talent

Data-driven HR and people analytics

Workplace flexibility for employee experience

The shift toward a people-first culture

Employee self-serviceability
Top 10 HR Trends for 2023
Let's explore 10 HR trends that your HR team can focus on moving forward. 
1. Strengthening employees' digital experiences
Digitization has been at the epicenter of HR discussions for a long time, so what's new about it in 2023? 
We've become a lot more comfortable with digital tools. Our technology stacks have grown to account for more complex analytics, communication channels, and project management. In 2021, the average company had a portfolio of over 250 business apps. 
But increasing digitization introduced a new set of problems for HR departments and managers: Digital burnout and lower employee engagement. 
An intentional and targeted approach to digitization can help you overcome software abundance. Over 80 percent of companies are looking to consolidate software to increase organizational efficiency and remove unnecessary distractions. 
You can also ironically use digitization to build healthier digital habits. HR teams can implement digital adoption platforms (DAPs) to develop more intuitive and productive software onboarding and adoption processes. 
With DAPs, you can accelerate the time to educate users about maximizing their productivity and employee experience when using software — like how to set up automation, remove communication siloes, and work with less context-switching.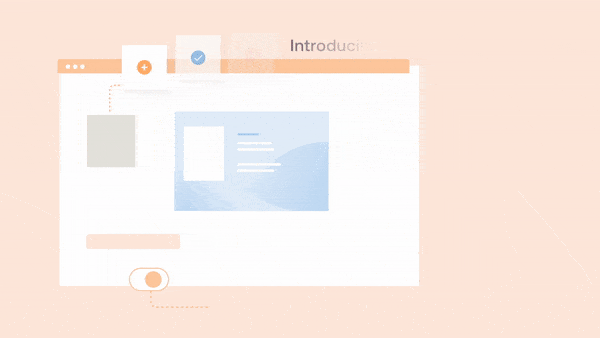 2. More transparency on DEI (diversity, equity, inclusion) efforts
Over two years ago, most organizations worldwide took a drastic approach to DEI to retain and attract talent in an employee-driven market. But despite DEI budgets in the US reaching 7.5 billion in 2020, people remained skeptical about its effectiveness. 
Are DEI initiatives and training a catch-all solution for management? Or does it deliver a visible impact on the workplace and its boardrooms? 
Employees will continue becoming more critical of their employer's DEI track record. Let's note that a good track record doesn't just account for numerical targets, it means fostering an environment that supports the success of underrepresented talent through an understanding of what they need to succeed. 
HR teams and hiring managers can expect these concerns to surface during candidate screening calls and interviews. Unlike before, your talent has more options and agency over their choices — they aren't afraid to walk away. Take this example: For every woman director that got a promotion in 2022, two women directors voluntarily left their companies for ones that had more commitment to supporting the needs of women. 
If you're not transparent about your efforts and aren't willing to introduce new changes that address the DEI concerns of existing and incoming talent, then you'll lose out. 
3. Redefining Environmental, Social, and Governance (ESG) programs
An ESG program is a framework that helps companies deliver a community-driven or impact-driven purpose while minimizing risk. It inspires stakeholders and investors to believe in a company and its mission. 
Fifty-three percent of employees want their companies to take action on the issues they care about. But in today's bustling online communities and rapid social sharing, a company's activities are more scrutinized than ever. 
ESG programs must be more transparent and authentic than broad big-budget initiatives by multinational corporations. It's a people-driven commitment that companies of all sizes know they need to champion. Talent today isn't afraid to voice their opinions if they believe a company acts against their moral and ethical beliefs. 
Even if you're a cash-strapped startup, 2023 is the year for doubling down on ESG by having a definite purpose and consistent steps mapped toward backing that purpose up. Explore ways to reach audiences through social channels or targeted outreach, and invest in efforts to deliver a shared message that resonates with your audience. Even smaller-scale initiatives can be amplified in significant ways with creative digital campaigns.
4. Reskilling and upskilling
Learning and development will continue to be a big priority for HR teams next year. Reskilling and upskilling employees give organizations the following benefits: 
An agile and adaptable workforce.

More opportunities to champion and develop organizational leaders early.

Higher levels of employee engagement and productivity.

Higher employee retention and satisfaction.

Employees who are more motivated to take ownership of projects. 
Fifty-three percent of HR leaders will prioritize organizational design and change management in 2023. Reskilling and upskilling programs are needed to help teams navigate change while staying aligned with evolving processes.
Suppose you're rolling out new systems in 2023 to increase the quality and efficiency of work. In that case, you need to invest in training programs for employees to familiarize themselves with new habits and move away from old ones. 
Training programs need a great user experience and a low barrier for applying those learnings in real time. Instead of hours-long training courses and Zoom calls, you can directly integrate your reskilling and upskilling efforts into new software systems and portals through in-app walkthroughs, content recommendations, and interactive elements such as video beacons, and surveys.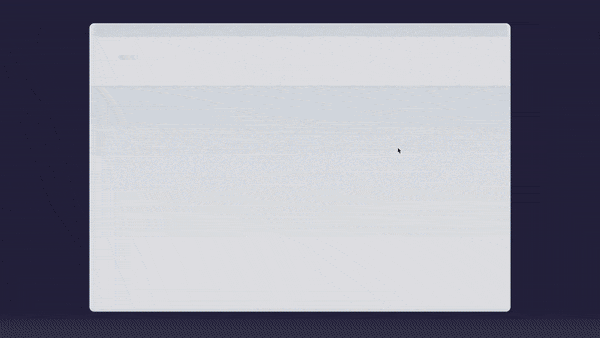 5. Focus on employee wellbeing
Fluctuating economic trends have negatively impacted the way organizations treat their workers. Financial pressure has festered into more toxic work environments in which managers and leaders overwork, underpay, or completely cut off their employees. 
We've read the headlines about thousands of employees from well-established organizations being laid off, many of them being informed abruptly or only upon finding out all employee access had been removed. 
"The great resignation," "quiet quitting," "the great breakup" — there has been no shortage of terms coined this year to capture employee sentiment. In 2023, many companies have the tall task of getting their leaner teams in order and building trust through mutual respect. 
Research from Microsoft found that nearly 50 percent of employees and 53 percent of managers worldwide felt burnt out at work. Addressing burnout will be a major responsibility for HR teams. Teams can start by centering their employee well-being programs around the following areas: 
Physical health and safety

Mental and emotional health

Minimizing digital distractions 

Fostering respectful workplace communication  

Setting work boundaries

Developing healthy manager-employee relationships
6. Challenges in attracting and retaining talent
Layoffs, resignations, and turnover have become synonymous with the 2022 hiring landscape. 
2023 will be another tumultuous year as companies learn to retain existing talent in hybrid and remote environments while building trust with incoming talent seeking stability.
Many recruiters take to LinkedIn with forward-thinking advice for companies hiring now and with plans to hire in 2023.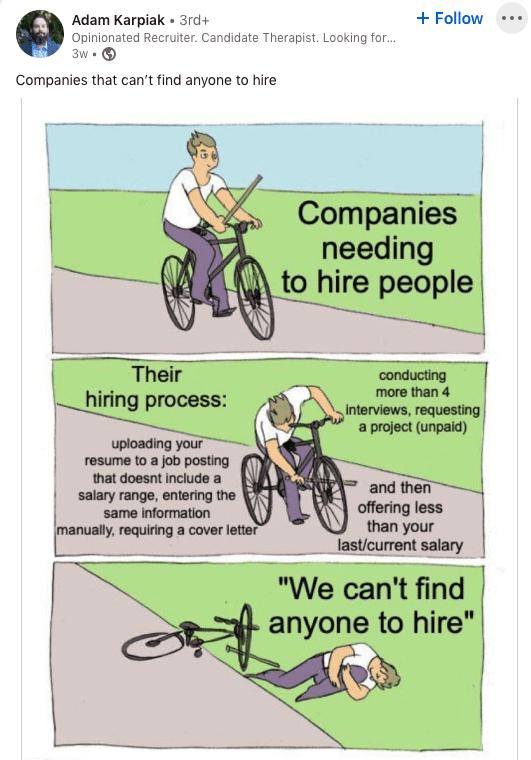 To build a consistent supply of talent for open roles, HR leaders can double down on strategies for: 
Identifying qualified talent for open roles.

Attracting and converting qualified talent who are unsatisfied with their current roles.

Creating an intuitive and frictionless application and interviewing process.

Establishing defined pathways for internal mobility, where existing talent can be upskilled or reskilled to fill an open position. 
But let's not forget that recruitment volatility is also driven by a company's failure to keep its current employees happy. Building this rapport and cultural alignment with new hires starts even before they join your organization. To retain employees as recruitment efforts persist, HR teams must keep the following efforts in check: 
Personalized preboarding and onboarding programs for new hires.

Define a long-term 1:1 program that all managers can follow and execute. 

Collect feedback and measure employee satisfaction consistently. 

Invest in employee well-being and social responsibility initiatives.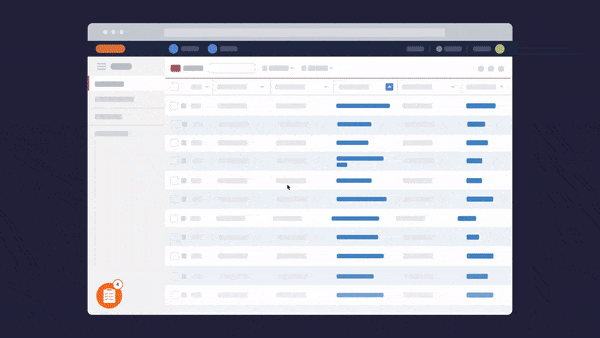 7. Data-driven HR and people analytics
Building an optimum talent experience is a complex process. HR teams must consider high-level labor market activity, competitor activity, historical records of employee satisfaction and performance, and even behavioral trends that influence job hunting. 
That's a lot of information to digest, and analyzing it all requires detail, structure, and HR automation. 
In 2022, people analytics grew in terms of influence across executive leadership. Nearly 90 percent of companies surveyed had people analytics leaders who worked on projects requested directly by the board of directors. 
When there's economic uncertainty, companies must make pinpoint decisions about their hiring roadmap and employee experience investments to see the most significant ROI. Data will become an even more valuable asset for companies to assess, track, and monitor progress in 2023. 
You can use people analytics software, HR analytics, workforce analytics, recruitment tools, and even digital adoption platforms to dig deeper into each phase of the talent experience, from talent sourcing pipelines to team productivity and new hire onboarding.
8. Workplace flexibility for employee experience
Work flexibility has become a significant decision-making factor for candidates applying for roles and accepting job offers. 
LinkedIn data this year found that postings about remote jobs still attracted 52 percent of applications compared to in-office jobs. Companies with remote and hybrid options can reach more expansive pools of talent who are not bound by location, commute times, and family commitments that require them to be close to home. 
HR leaders have valid concerns about workplace flexibility, particularly regarding productivity and output quality. Organizations are expected to continue strengthening their technology stack with tools and integrations that consolidate workflows and platforms. 
Here are a few types of remote work tools your team can use to increase employee engagement and focus during flexible work: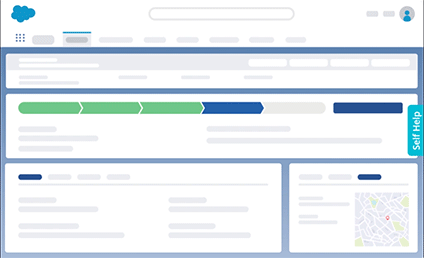 Unlock the full potential of your workforce with better support training, embedded directly in your enterprise applications.
9. The shift toward a people-first culture
The idea of a people-first culture isn't new in the world of HR. What makes it a priority for 2023 is the speed at which companies will need to adopt this culture across their organizational structures — especially with frequent layoffs from big-name companies making employees anxious about their job decisions. 
More than 80 percent of employees say that it's essential for their companies to see them as people, not just employees.
Lisa Shuster, Chief People Officer for iHire, writes for Forbes about the importance of a company's core values when it comes to defining a culture that puts people first. 
"Core values are foundational principles that guide everything we do, including how we hire, evaluate performance, set expectations, ideate new products, interact with customers and one another, and much more," Shuster says.
HR leaders can work with the C-suite to define these core values by collecting feedback from employees, stakeholders, and customers. Here are a few ways Shuster recommends companies integrate their values into day-to-day responsibilities: 
Make your values publicly viewable on your website and career pages (here's an example from Spotify, which they call their

Band Manifesto

).

Introduce these values throughout the application and interview process

Work with managers on a plan to communicate and embody these values with teams daily.

Use social recognition tools and gamification to incentivize and motivate employees to practice your values.
10. Employee self-serviceability
In 2023, HR teams will find considerable value in doubling down on employee self-service features to increase workplace engagement and satisfaction. Employee self-service comes in the form of software portals that employees can access on their own time to manage HR, IT, and administrative processes. By removing dependencies, companies can process employee records, finances, and time tracking more quickly and accurately. 
For example, your team can immediately update personal information, submit PTO requests or manage reimbursements when needed.
Employee self-service systems play an essential role in reducing HR's tactical duties and freeing up the HR department's time for more strategic efforts, such as building their learning and development (L&D) strategy. 
Customize your employee self-service portal's onboarding and adoption journeys with digital adoption platforms to highlight essential functions, surface tips, and content on recommended use cases, and provide interactive walkthroughs of lengthier software workflows. 
Tracking and improving your adoption metrics will help you see ROI from your software. You can use this data to convince stakeholders to continue prioritizing digitization for the employee experience.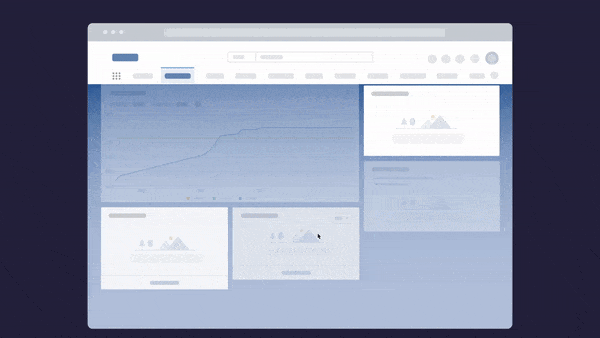 Drive employee engagement and HR initiatives with Whatfix
A frictionless employee experience doesn't have to be complicated and clunky. Whatfix's digital adoption platform helps HR teams bridge the gap between software and employees without the added investment of long training hours and multiple disparate systems to log into. 
Integrate Whatfix digital adoption platform with your HCM software or employee self-service portal to streamline your employee onboarding, training, and engagement reporting in one place. We put the power of personalization in your hands because we know that every employee has different needs and priorities. Our suite of adoption and onboarding optimization tools gives you the flexibility to measure, tweak, and test your strategies as you see fit.
Schedule a free demo with us to learn how to unlock the full potential of your workforce with better training and support content.
Like this article? Share it with your network.
Subscribe to the Whatfix newsletter now!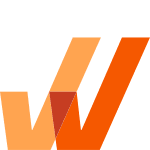 Software Clicks With Whatfix
Whatfix's digital adoption platform empowers your employees, customers, and end-users with in-app guidance, reinforcement learning, and contextual self-help support to find maximum value from software.