To be successful, your organization needs to be agile, efficient, productive, as well as have an emphasis on managing internal processes that involve your most important asset—your employees. Having high performing employees empowers organizations to find their true potential, and maximize profitability.
However, with rapid digital transformation of the modern workforce, it is becoming difficult for HR teams to effectively manage all employees. As HR processes grow, modernize, and evolve, challenges around scheduling and staffing are becoming increasingly complex. 
To optimize operational efficiencies and employee satisfaction, organizations need to invest in workforce management software that provides automated solutions to common, everyday tasks performed by HR departments. Workforce management (WFM) is all about using your workforce in the most effective way, as well as making sure that the right people get assigned the right jobs. These software platforms include features that address everything from employee scheduling, attendance tracking, leave management, employee onboarding, HRIS, time tracking, and payroll.
What Is Workforce Management Software?
Workforce management software are digital solutions designed to support the day-to-day operations of your human resources and workforce. It helps managers plan, track, and manage every aspect of employee operations and takes care of the common HR management tasks, such as timesheets, labor-management forecasting, performance management, absence management, task management, job scheduling, etc. 
What Are the Benefits of Enterprise Workforce Management Software Tools?
Here's how a workforce management software could be beneficial for your business
1. Better Employee Experience
A workforce management software enables your employees to easily handle daily tasks like editing personal schedules, confirming shifts, managing planned absences, clock in/out, calculating payroll, etc. to make them feel empowered and satisfied with their jobs – creating a better overall employee experience. Additionally, it also helps improve morale and boost employee engagement by increasing transparency across all departments and processes. 
2. Improves Analytical Functions
HR managers require sophisticated tools to make the most profitable decisions for the company. Workforce management software enables them to see real-time data, compare performance against budget, measure business performance, get insights into worker engagement, attendance, and productivity, which allows them to adjust employee training, coaching, and other processes for maximum performance.
Doing tasks manually increases the chance of human error, which leads to lost time and increased discrepancies. Workforce management software reduces the risk of human error and ensures an easy and orderly approach to addressing specific needs without any confusion.
Workforce management software saves you time spent each week (or day) on making work schedules so that more time can be spent on the human aspect of HR within the corporate environment. 
Key Features of Workforce Management Software
Here are some of the most common features of a workforce management software:
1. Forecasting and budgeting
Workforce management software allows companies to use calculated forecasts for optimizing staff deployment and balancing workload as labor demands change. Managers can use forecasting function to schedule employees for a specific project based on performance from past seasons.
2. Time and attendance tracking
Tracking time and attendance using workforce management software reveals attendance patterns and helps companies predict changes and manage staff absences. It also allows employees to request time off in a centralized dashboard.
Workforce management software that's compatible with mobile devices allows managers to fill open shifts or make replacements instantaneously (using a smartphone or tab) in case a resource calls out.
Workforce management software creates automated reports based on business data. This saves the HR team time spent on sending out these reports manually. 
5. Performance Management
Performance management feature tracks the achievements of every individual as well as the organization as a whole. This analysis helps in performance evaluation, KPI tracking, and workforce analysis.
Workforce management software can integrate with other human resource systems, offering a complete suite of functionality.
11 Best Workforce Management Software for Your Organization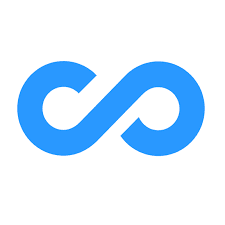 Connecteam's workforce management system is suitable for companies across different industries such as retail, food and beverage, transportation, construction, and healthcare. It helps boost engagement, increase transparency, gather measurable feedback, and offers countless communication features to suit every business need.
It's key features include:
Simple and reliable employee time tracking

Employee scheduling

Mobile field reports and automated workflows

Task management 

Employee communication

Easy and customizable mobile training courses
G2 Rating: 3.6
Pricing: $29/month for up to 2000 users/month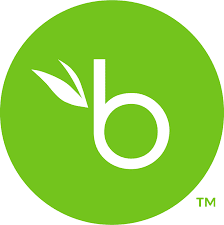 ​​BambooHR offers small and growing companies a human resource information system (HRIS) to manage all aspects of the employee lifecycle. Whether you're hiring, onboarding, preparing compensation, or building culture, BambooHR gives you the time and insights to focus on your most important asset—your people.
Major features include:
Applicant tracking system (ATS)

Time tracking 

Payroll processing,

Employee engagement and employee satisfaction tools

Automated reminders 

Workforce data analytics
G2 Rating: 4.4
Pricing: Does not share pricing details publicly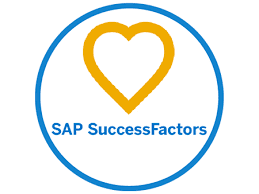 SuccessFactors HCM Suite delivers a complete set of talent management solutions, plus robust workforce analytics and planning with a next generation core HR solution that improves executive insight and decision making. Major features include:
Employee experience management

Global HRIS solutions for core HR, cloud payroll, time tracking, benefits administration, and HR service delivery.

Integrated software for recruiting, onboarding, performance, compensation, learning, succession, and development. 

Provides data-driven insight into your workforce to improve strategic workforce planning.
G2 Rating: 4.1
Pricing: Starting from $84.53 /year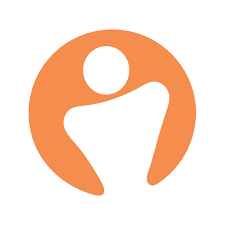 People HR is a cloud-based platform designed to manage all key HR functions, such as applicant tracking, performance management, and more. Major features include:
Unlimited document storage

Applicant tracking module

Dynamic and interactive performance management system

High impact reporting

Expert guidance for making smart HR decisions
G2 Rating: 4.3
Pricing: Starts at £4 per employee per month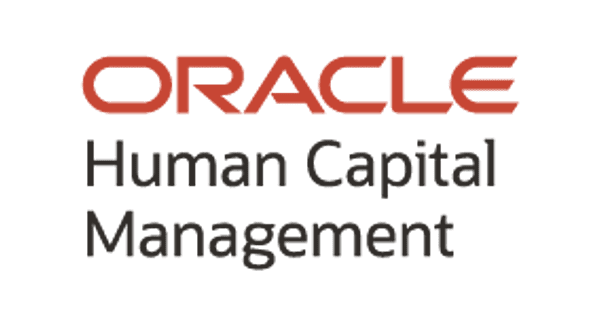 5. Oracle workforce management software
Oracle workforce management software deploys the workforce with greater control through a fully integrated HR solution that links time, labor, and leave management with payroll, financial, and personnel data. Major features include:
Global coverage

Reduce costs by tracking absence trends

Quick and easy data entry

Flexible scheduling

Gain better visibility on the attainment of safety objectives and take action on detected incident trends or patterns.

Alert HR and key stakeholders of illness to react quickly and minimize exposure
G2 Rating: 3.6
Pricing: Does not share pricing details publicly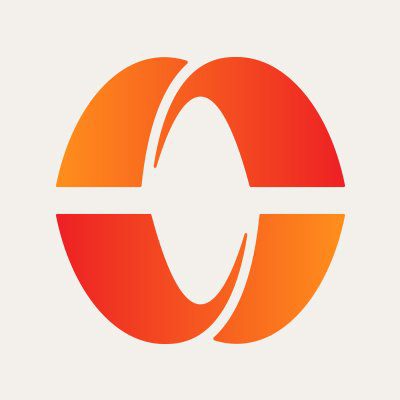 Paylocity is a cloud-based human capital management (HCM) platform that provides human resources and payroll management tools to help businesses manage core HR functions. Key features include:
Clock in via mobile, web, kiosk, or other timeclock options

Automated time tracking backed by robust reporting and notifications to run an error-free payroll, with no manual re-entry.

Empower employees to take control of their schedule with shift claiming and swapping

Talent management

Integrated applicant tracking system (ATS) 

Data insights
G2 Rating: 4.5
Pricing: Does not share pricing details publicly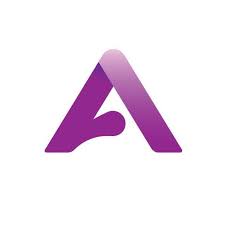 Ascentis workforce management software delivers an exceptional workforce experience with industry-leading technology that helps track all time-related functions in one powerful system. It includes HR and benefits, recruiting and onboarding, talent management, time and attendance and payroll. Key features of the software include:
Insights into trends with deep analytics within employee metrics

A fully-automated time and attendance solution

Complete access to solutions from mobile devices, tablets, physical clocks or online

Process payroll in real time with 100% accuracy

Use the secure portal to quickly push out relevant content, customize reports and manage benefits.

Help employees reach their potential with real-time feedback, on-demand training, merit-based raises and more.
G2 Rating: 4
Pricing: Does not share pricing details publicly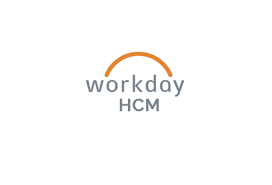 Workday HCM is a cloud-based, enterprise-level human capital management solution that centralizes all operations across HR management, recruitin, compensation/benefits, payroll, and learning into one single platform. Key features include:
Automate time-consuming, repetitive tasks

Insights and analytics to act on

Personalized experiences and flexibility for workers

AI-driven schedule generation

Voice-activated time-off requests

Full view of schedules, time balances, and pay

Automated approvals and reminders
G2 Rating: 4
Pricing: Does not share pricing details publicly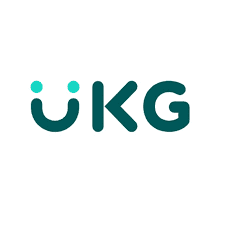 UKG workforce dimensions suite helps create meaningful, connected work experiences for all your people. It helps organizations increase engagement and productivity across their global workforce. Key features include:
Real-time visibility into compliance issues or employee well-being

Artificial intelligence (AI) and machine learning functionality

Track, manage, and control employee time and attendance with an advanced automated solution

Forecasting capabilities to improve schedule effectiveness and optimize labour distribution

Automate and streamline the entire process for compensation management
G2 Rating: 4.2
Pricing: UKG does not reveal the price of UKG Pro on its website, although research has shown that licenses tend to start at $600.00 per year for every 5 users.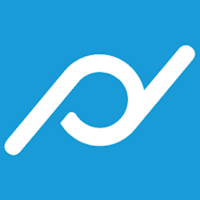 Planday's workforce planning & scheduling software gives you greater flexibility and efficiency for better workforce management within your business. Planday has everything in one place. Whether you run a small business, if your business is mid-sized and scaling or it's a massive enterprise, Planday's smart and easy-to-use platform makes your day work.
Key features include:
Employee communication

Revenue forecasting

Ease of Completing Timesheets

Mobile Shift Scheduling

Location-specific clock-in function allows employees to clock-in from any device after arriving at work
G2 Rating: 4.5
Pricing: Starts at €2.49 Per User / Per Month

​​NICE workforce management software helps organizations achieve effective workforce planning, scheduling, and optimization – all in a single, cloud-powered platform. It enables a multi-pronged approach to increasing engagement and unlocking highly accurate planning. Key features include:
Leverage AI to understand complex challenges

Drive employee engagement with powerful scheduling tools

ML based simulation for efficient schedules

Powerful reforcast and re-simulation

Intelligent automation and self-scheduling
G2 Rating: 4.2
Pricing: Does not share pricing details publicly
Workforce management software for your company
Whether you run a multi-million dollar company or a small startup, every business can benefit from implementing workforce management software. It allows you to remain competitive, embark on lean initiatives with fewer resources, and eliminate waste, while keeping up with the industry demands. Just choose the right workforce management software for your business and it will make understanding and managing your workforce vastly easier and streamlined.
Subscribe to get new content delivered directly to your inbox.