Salesforce is arguably the most powerful enterprise CRM on the market – and no question has the largest CRM market size.
It offers everything sales teams of all sizes need to engage prospects, communicate internally, and manage deals from the first touch until conversion, including:
Sales forecasting

and pipeline management

Intelligent workflows that reduce manual data entry

Detailed contact data collect from Facebook, Twitter, LinkedIn, etc., and

Reporting and analytics

KPI tracking and task management

In-line editing of variables, etc.
If you need an enterprise CRM that can be customized to fit any use case you can think of, you can't go wrong with Salesforce.
But that level of customizability can become a challenge, as there are many options available in the Salesforce ecosystem that you might be left wondering:
How do I customize my basic Salesforce build?

Which of the apps on the Salesforce Appexchange should I invest in?

How do I choose the right Salesforce module for my organization's needs and how do I set it up?

How do we train and coach our SDRs and stakeholders to make a smooth transition to Salesforce. from the systems we're currency using?

Do we have the technical know-how required to troubleshoot any issues we encounter?
That's the essence of Salesforce implementation. A Salesforce implementation partner will help you choose the right Salesforce solution, migrate your data and set up your new system, provide training for your team, and provide support on an ongoing basis after your initial setup.
This article will explain what Salesforce implementation entails from the first consultation you make with an implementation partner through the ongoing support they'll offer. As a result, you'll be able to:
Figure out what a Salesforce deployment will cost & budget appropriately

Choose a partner that offers the best value for your money, and

Reduce implementation costs without sacrificing the quality of support you get
Salesforce Products and Services
Sales Cloud Essentials
Sales Cloud Professional
Sales Cloud Enterprise
Sales Cloud Unlimited
What's the Average Cost of a Salesforce Implementation?
A Salesforce deployment cost anywhere from $5,000 to more than $100,000 depending on several factors such as:
The caliber of the Salesforce implementation agency or consultant you partner with.

The volume of data you're migrating and technical complexity of your Salesforce build.

How much customization and third-party solutions you want to integrate with.

Whether you're deploying Salesforce from scratch or migrating from a prior platform.

How much ongoing support and maintenance you want.
Typically, the more complex your CRM implementation, the higher the cost.
In any case, working with an implementation partner still offers more value for money compared to hiring a team of four Salesforce administrators earning just $97,413 which will set you back $389,652 in annual salaries.
Breaking Down the Costs of a Salesforce Implementation
We have conducted a step-by-step analysis to determine how much you can expect to spend with an implementation partner, depending on what your needs look like, and how much you plan on spending to get the most out of your Salesforce investment.
1. Customization and integrations
Salesforce offers limitless possibilities with an ecosystem of third-party applications that integrate into your basic Salesforce deployment.
Do you want to send prospects an SMS text message when they submit a lead capture form? You can build it yourself.
Or maybe you want any lead closed to update a spreadsheet of paying customers? An integration with Google Sheets should do the trick.
If you need more functionality than your basic Salesforce deployment offers, you can shop around for a Salesforce add-on that suits your use case or contract an implementation partner to design custom applications with the functionality you need.
Depending on how much work it takes to build your custom application, you can expect to spend anywhere from $20 to $190 per hour on a skilled Salesforce developer.
If you're moving to Salesforce from another CRM platform, you're probably looking to keep all your existing data if possible.
An implementation partner will help you clean up that data, structure it, match it with the variable fields inside Salesforce, and export it so that you can pick up your work right inside Salesforce with little downtime.
3. Implementation consulting
You can figure out Salesforce on your own by studying crowdsourced content, help documentation, and asking for tips from existing Salesforce users that deployed successfully.
But, instead of spending weeks hoping to get it right, an implementation partner can help you manage your Salesforce deployment to make sure you're launching your Salesforce build in a manner that meets the needs of your entire organization.
A Salesforce implementation partner will assist you with every other item on this list, including choosing the right platform, migrating your data from any CRM you may be using currently, training your team to make the most of your Salesforce investment, and providing support after your Salesforce launch with custom app development, integrations, etc.
Depending on your budget, you can partner with either full-service Salesforce agencies or small-scale consultants that charge up to 40% less than the former, with fees ranging from $85 to $145 per hour.
After launching your Salesforce deployment, onboarding your team and teaching them how to make the most out of the platform should be your next priority.
Salesforce certifications range from $200 to as high as $6,000 for the Certified Technical Architect certification.
Investing in a training program will help teach your sales team how Salesforce works and how to use the platform to manage sales processes with little friction.
Essentially, coaching your sales reps on Salesforce helps them find their way around faster so that you can begin recouping your investment with increased sales.
With Whatfix, users are guided through Salesforce onboarding and training. Easily onboard reps on to Salesforce and get them up to speed quickly on basic tasks and processes. Once oboarded, Whatfix provides in-app training guiding users through every step of the workflows in realtime to drive better productivity.
After a successful Salesforce deployment, you'll need to invest in technical support as long as you use the Salesforce platform.
You can either build a team of in-house Salesforce developers and administrators or contract third-party partners to maintain your deployment, fix issues, and provide ongoing guidance and support to your sales team.
Equip your Salesforce-powered teams with on-demand training to influence higher win rates, shorten resolution times, and improve service quality with Whatfix. By learning at the time of need, the path to productivity is faster than ever.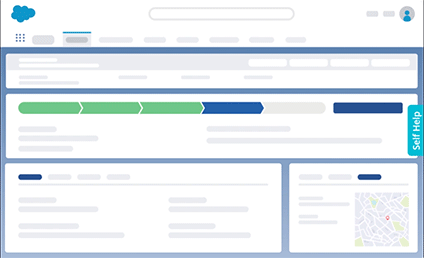 Drive Salesforce adoption with in-app training, guidance, and support with Whatfix
Salesforce Products and Services Model and Pricing Breakdown
Salesforce Sales Cloud has different pricing tiers that offer varying levels of functionality depending on your budget.
As such, if you're looking to gauge how much a Salesforce Sales Cloud implementation will cost, it's important to factor in licensing fees before you work up from them to include consulting, setup fees, etc.
How many potential Salesforce users do you have in your organization?
You can factor that number to determine how much your Salesforce deployment will cost you in addition to your budgeted implementation expenses.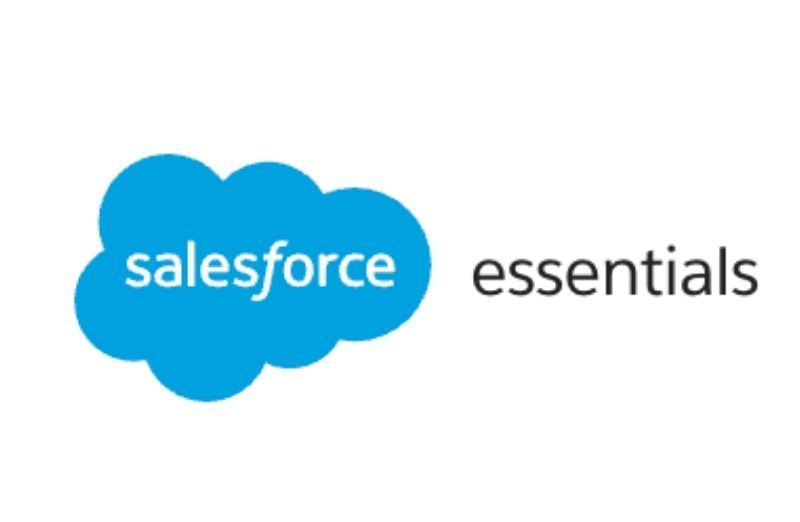 1. Sales Cloud Essentials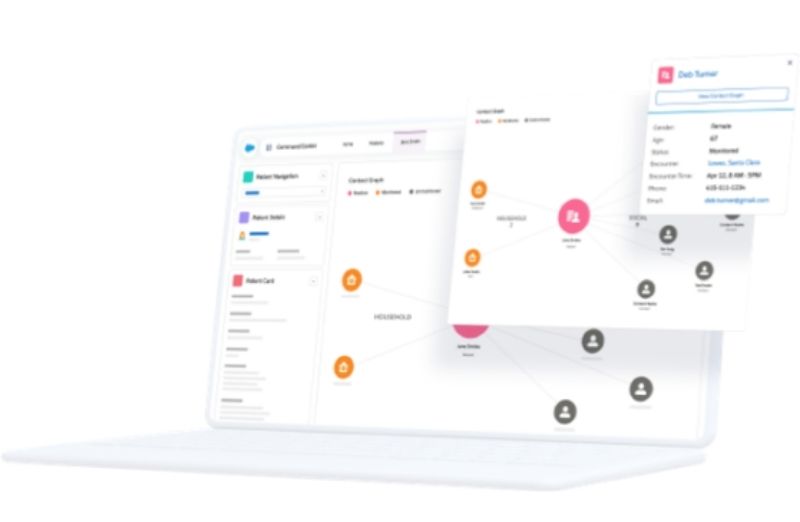 Salesforce Essentials offers a lite CRM product that gives you what your team needs to get started tracking leads, managing contacts, and following a step-by-step sales process.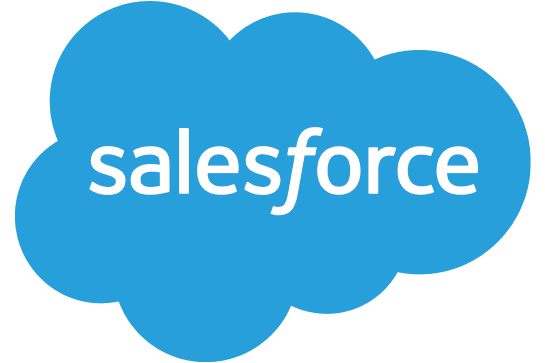 Sales Cloud Professional is billed as a complete CRM solution for teams of all sizes and offers account, lead, contact, and opportunity management plus integrations with Gmail & Outlook. Beyond those basic features, Sales Cloud Professional lets your SDRs capture leads automatically, segment prospects with leads scoring, and follow up with leads at the right time.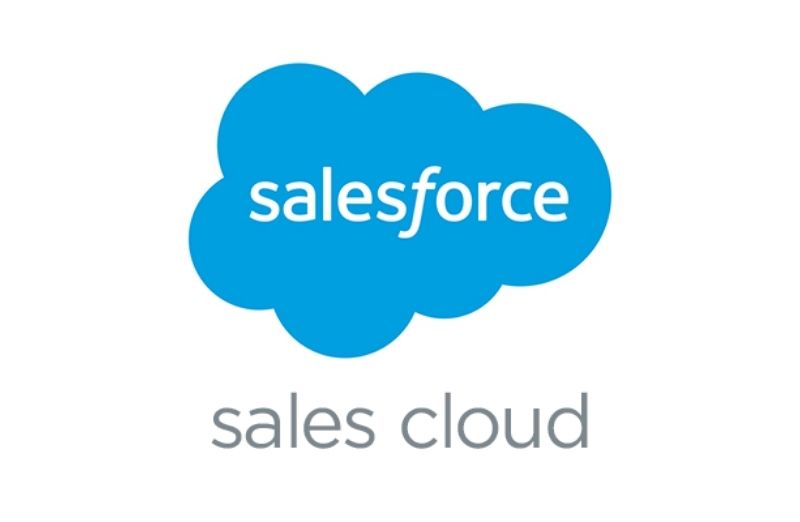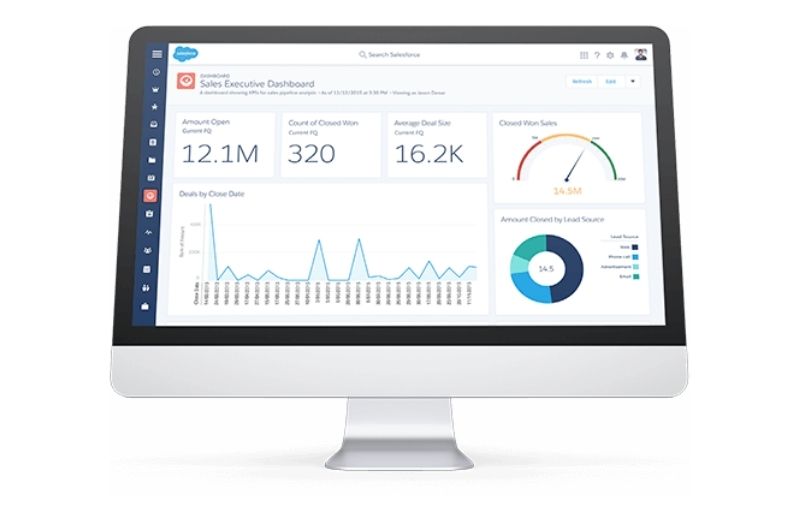 In addition to the functionality in Sales Cloud Essentials and Professional, the Enterprise plan offers powerful workflow automation features that reduce the manual work required throughout your sales process.
Salesforce's workflow and approval automation moves data throughout your CRM automatically, assigns leads to specific SDRs based on the rules you have set, and carries out actions (follow ups via text, email, offering discounts, etc.) automatically after you create the rules to guide them.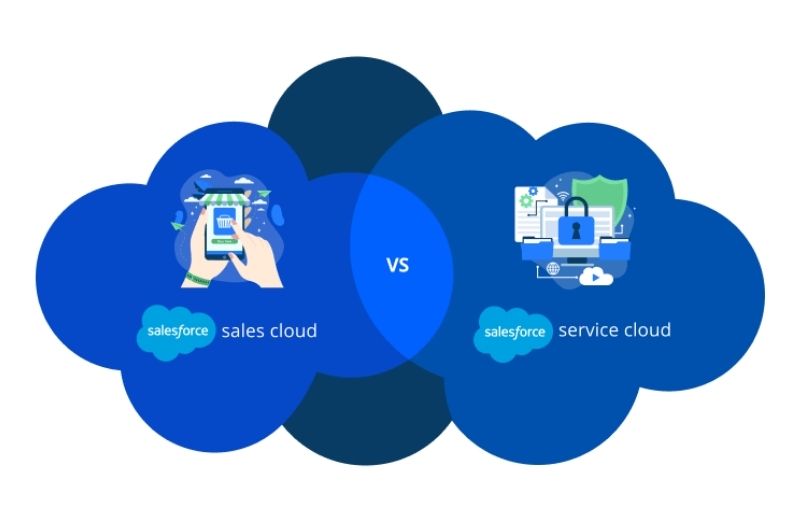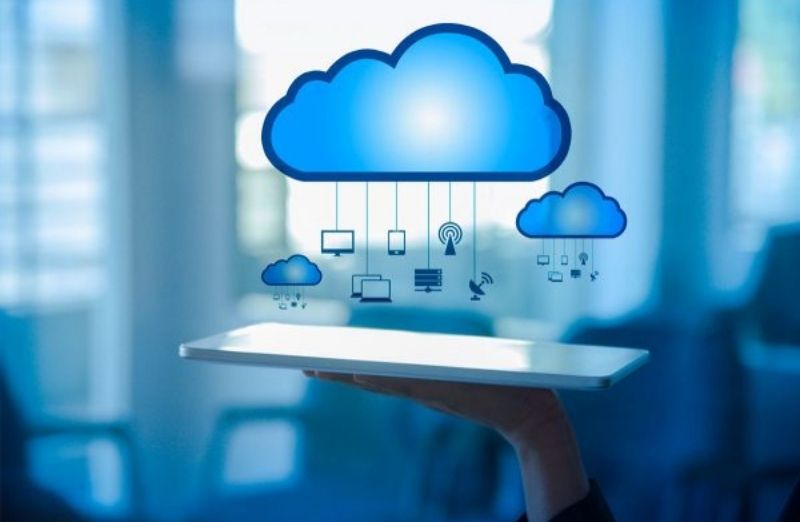 Sales Cloud Ultimate is the most powerful tier of Salesforce yet and gives you access to Salesforce's Web Services API, integrations with Google's ecosystem, and advanced reporting so that you can see conversations, deals, messages, files, and essentially all the information your sales reps are working with right from one dashboard.
So, how much does Salesforce cost now? It depends.
For instance, if you're trying to sign up a sales team of 30 SDRs for the enterprise plan, a quick back of the napkin calculation shows that you'll have to spend $54,000 for yearly licenses for your entire sales team.
If you have the budget, you can go even higher, but understanding how much a Salesforce license costs will help you choose the pricing plan you can afford alongside top-notch implementation services.
3 Ways to Reduce Salesforce Implementation Costs
Salesforce doesn't come cheap. But investing in Salesforce without a holistic strategy will make it costlier still for your organization.
If you're looking to deploy Salesforce across your organization, you should start with creating a game plan that'll help you understand what your needs are, which Salesforce solutions you need, and how you can deploy and start using it fast.
1. Work with an implementation partner to determine the best Salesforce solution for your needs
An implementation partner doesn't come into the big picture when you've purchased Salesforce licenses and you're ready to set up? In fact, what if you buy the wrong solution that doesn't solve your pain points?
A salesforce implementation partner will help you figure out exactly how you intend to fit Salesforce into your sales operation, advise you on the right solution, and assist with deploying, migrating your data, and training your team to get the most out of Salesforce.
2. Create a budget before you begin
A budget shouldn't be too restrictive and should adjust as the need arises but having a ballpark idea in mind will help you avoid cosmetic expenses and focus on essential features that will provide justifiable ROI.
You can determine a budget by the number of reps you're acquiring licenses for, which Salesforce plan you're investing in, and estimating a mid-range budget for implementation services, training, etc.
3. Use guided adoption to onboard your sales reps
Whether it's another CRM or just email and spreadsheets, your sales team probably manages sales operations with another system at the moment. When you make the switch to Salesforce, your team will need to spend time learning how to find their way around the platform and figure out all the possibilities it offers.
Yes, Salesforce can help you grow your revenue by anywhere from 300 – 500% and will cut down on your sales team's emails (26%) , personal meetings (25%) and IT costs (43%) within four years.
But what about the short-term when your team is still on the learning curve? The key is to shorten that curve and onboard your SDRs faster so they can get the most out of all the power Salesforce offers. That is why organizations must create an effective CRM adoption strategy.
Enter Whatfix for Salesforce CRM adoption through contextual, in-app onboarding, training, and on-demand support. Whatfix offers personalized onboarding that shows your SDRs menus, tips, and details right on top of their Salesforce interface so they can learn how the platform works faster and how to make the most of it.
Learn how Whatfix can help transform your Salesforce implementation so you can turn your investment into ROI faster.
Subscribe to the Whatfix newsletter now!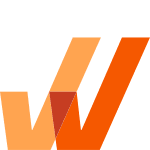 Request a demo to see how Whatfix empowers organizations to improve end-user adoption and provide on-demand customer support