What are the 8 steps for a successful Salesforce implementation project?
Identify what you need (and want) from Salesforce
Create a budget
Find the right experts for your needs
Plan your organizational change management strategy
Migrate your CRM data
Roll out features gradually
Invest in employee training
Provide proper CRM maintenance & support
Download your free Salesforce training checklist template now!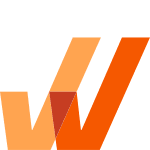 Request a demo to see how Whatfix empowers organizations to improve end-user Salesforce adoption, reduce the need for IT support, and improve the productivity and performance of sales teams.
Subscribe to get new content delivered directly to your inbox.