What is an employee training plan?
At the most basic level, an employee training plan is a document that details a training program. It outlines the goals of training, learning outcomes, training methods, strategies, and curriculum to train employees across the organization.
Get a customizable copy of Employee Training Plan template!
✓ Thank you, the template will be sent to your email
Employee Training Plan
FAQs
Some of the most common employee training methods are:
eLearning

On-the-Job Training

Instructor-Led Learning

Roleplaying

Coaching

Simulation Training

Group Activities

Video Training

Cross-Training

Job Shadowing

Case Studies
Here are a few tips for building an effective employee training plan:
Assess Training Needs
Set training goals and objectives
Determine training method
Determine training technology
Determine training budget
Evaluate the effectiveness of training plan
Subscribe to the Whatfix newsletter now!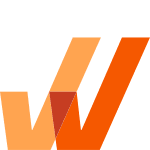 Request a demo to see how Whatfix empowers organizations to improve end-user adoption and provide on-demand customer support