The more we learn, the more we understand that there is always room for growth. In recent years, organizations have shifted their learning and development strategy to a continuous approach that fosters a sense of ingenuity and engagement that benefits businesses and employees alike.
What Is Continuous Learning?
Continuous learning is an extension of the learning culture, where a working environment is designed to encourage open-mindedness, independent learning, and collaboration to achieve the mission and goals of a given organization.  
This continuous approach to L&D embraces the fact that we, as individuals and as organizations, benefit greatly when we seek consistent improvement and growth. This approach veers from traditional training methods by providing employees with frequent opportunities and resources to expand their skill sets and knowledge rather than a one-and-done training session on a finite topic.
Types of Continuous Learning
There are several ways for L&D teams to apply continuous learning principles to their training initiatives. 
Formalized learning initiatives – Continuous learning lessons and recall opportunities that happen over longer periods of time, with efforts directed at a specific goal or purpose. Examples of formal continuous learning would be higher-ed or eLearning courses as well as dedicated workshops or training programs. 
Social learning initiatives

– Continuous learning can be

combined with social learning

to promote collaborative approaches to employee development. Social learning happens when colleagues interact and collaborate to emerge with an increased understanding of a given topic. This can happen in both formal and informal settings, including social media conversations, in-person meetings, interactions between mentors, or via on-the-job training activities. 
Self-directed initiatives

– In these circumstances, individual employees use working hours to take advantage of learning opportunities. This might mean researching a specific topic by engaging with instructional videos, reading, listening to podcasts, or it could involve experimentation with different methods and approaches to a given task. 
Ultimately, continuous learning gives employees flexibility as they engage with training materials or experiment with different approaches to problems they might encounter in their jobs. This strategy can be used to expand existing L&D strategy and is compatible with various training delivery methods, making it easy for organizations to implement and streamline.
Benefits of Continuous Learning For Organizations
At the organizational level, continuous learning can be used to build a learning culture that places a premium on innovation and ongoing improvement. This helps businesses remain competitive in changing markets that require evolving aptitudes and abilities.
Adopting continuous learning is cost-effective on several levels. Investing in your existing workforce's growth is much cheaper than hiring or training new team members. Additionally, continuous learning can be integrated directly into existing L&D initiatives with little-to-no need for additional training materials or software. Reorganizing the structure of training programs will suffice.
2. Shows employees they are valued
Embracing continuous learning can go a long way toward promoting a positive employee experience and improving an organization's culture. When a business demonstrates that its values prioritize investing in employee growth, team members become more engaged and productive.
3. Boosts employee retention
Continuous learning improves employee engagement, and experience increases the likelihood that employees will choose to stay in their roles longer and grow with the organization rather than seeking outside opportunities for advancement. This also saves money in the long run and allows companies to build a workforce dedicated to improving and excelling in their roles.
Benefits of Continuous Learning For Employees
Continuous learning presents many benefits for employees by providing opportunities for them to invest in their own values and achieve professional goals with the support of their employers. 
Continuous learning approaches allow team members to acquire new knowledge and expand their skill sets consistently. This improves their performance in existing roles and provides strategic opportunities for improvement that lead to promotions or career advancement.
2. Promotions and incentives
Similarly, specific training or learning checkpoints can be used by employers as transparent pathways to professional opportunities like promotions, raises, or performance awards. This builds trust between employees and employers and provides employees with demonstrable evidence of their growth that will follow them throughout their careers.
Employees always benefit from opportunities to hone their expertise in a field or skill area. Continuous learning allows workers to keep up with business trends, ensuring they feel enriched, excel in their current roles, and stay marketable and ready for future opportunities.
4. Licenses or certifications
Additionally, continuous learning can include acquiring relevant licenses and certifications to propel employees forward in their roles and careers. These achievements demonstrate expertise and value not only within an organization but help employees become well-established subject matter experts in their respective fields.
How To Create a Culture of Continuous Learning at Work
Over the past years, it's become clear that building a culture of workplace learning encourages employees to excel, ultimately improving business outcomes for companies. While it may seem daunting to incorporate an ongoing approach to L&D, like continuous learning, into company culture, there are a number of simple steps L&D teams can take to get the ball rolling. 
Right off the bat, discuss how continuous learning can be applied to existing training efforts and ways to communicate the importance of continuous learning to leadership to bring and keep them on board.
Determine what goals can be streamlined by incorporating continuous learning at employee, department, and organizational levels. If an organization already has a formalized training processes, L&D teams can refer to the goals of existing programs to determine how they should be adjusted. Continuous learning goals can also be built into career pathing and performance review processes.
2. Enable learning for remote workers
The shift to the remote culture post-COVID has led to an increase in remote and hybrid workplace. This means that a continuous approach to learning must be accessible to team members whether or not they are working in a centralized office. 
To maximize employee participation, organizations must provide the necessary resources for all employees to engage in continuous training activities wherever they work. This may require incorporating eLearning platforms and learning portals and moving essential training and operational materials into a cloud-based, centralized library.
3. Encourage social learning
As a supplement to formalized training, organizations must provide opportunities for more social and independent learning and emphasize their importance for holistic growth. Through consistent interaction with colleagues and peers, employees grow and support one another on their own terms.
4. Take employee feedback
Every organization is unique, so finding the best path to an optimal continuous learning strategy may require a few iterations. L&D teams should incorporate opportunities for employee feedback into training programs to keep tabs on learner progress and sentiment.  
This feedback should be used to adapt L&D initiatives to best match the needs of learners and improve learning outcomes with time.
5. Enable constant learning from the get-go
Continuous learning must be incorporated into employee training efforts from their first day on the job. Use onboarding as an opportunity to emphasize the importance of learning culture within the organization and demonstrate a commitment to employee growth from day one. 
A digital adoption platform such as Whatfix can help L&D teams design continuous, digital learning experiences for their employees through features like in-app guidance and intermittent knowledge checks.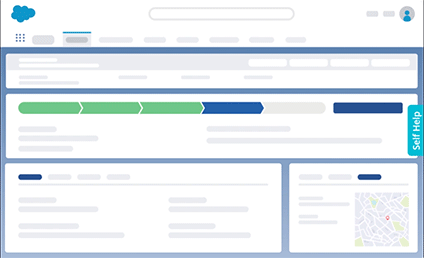 Create personalized learning & training flows for your enterprise apps with Whatfix
6. Encourage and reward learning get-go
Finally, promote employee engagement by providing incentives for employees who keep up with training goals and demonstrate commitment to continuous learning and professional growth. Organizations can do this by dedicating resources and providing opportunities for formalized learning, using leaderboards and team goal-setting, and offering tangible rewards in return for demonstrable success.
Enable Continuous Learning with Whatfix
Investing in the right tool for your continuous learning initiatives can make all the difference. When employees are equipped with the right resources, materials, and platforms to learn — and retain — a new skill or process, you can see positive returns on learning investments. Not only will your employees feel more fulfilled with their jobs, but they'll be more productive and engaged with their work.
Whatfix is a digital adoption platform (DAP) that provides powerful content creation tools for organizations to create in-app learning experiences such as guided walkthroughs, task lists, smart tips, and more – allowing employees to learn in the flow of work.
To know more about Whatfix learning, schedule a free demo with us today!
Like this article? Share it with your network.
Subscribe to the Whatfix newsletter now!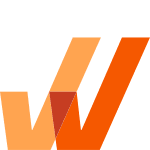 Software Clicks With Whatfix
Whatfix's digital adoption platform empowers your employees, customers, and end-users with in-app guidance, reinforcement learning, and contextual self-help support to find maximum value from software.