"Start with customer service  and work back towards technology, not the other way around" -Steve Jobs
It's quite evident from this quote that having a flawless product doesn't compensate for the need of customer service tools. No matter how well you design your product, customers will always have doubts.
Whatever may be the customer's reasons for seeking help, it is always wise to be prepared for tackling it, in advance. As a precursor to prepping you, we recently wrote an article about 5 distinct ways to provide the best customer support possible.
Taking a step ahead of it, this article aims to list down 30 best customer support tools that can help you provide an unmatched support to your customers. We have covered all the support channels and the best tools that fit into each one of them.
So put on your seat belts and get started.
Live Chat Tools for Customer Service
Live online chat is the fastest way to engage with customers on your website. When customers have queries, they would want immediate resolution. If a chatbox is placed alongside and there is somebody present to answer queries right away, they would surely want to opt for it.
Either a support agent or a chatbot can provide instant resolution of queries. Some time back, chatbots weren't at all reliable. But now, artificially intelligent chatbots and are able to serve customers even faster than an agent. As both the ways are extensively used, we would be mentioning tools for each one of them.
Chat conversations powered by support agents
Chat conversations powered by chatbots
Chatbots assist in solving simple, quick-response needs, leaving more time for customer service representatives to focus on complex customer demands and high-touch interactions. Therefore chatbots now also fall under the category of best customer service tools.
Customer Service Tools for Managing Support Tickets
The next category of customer service tools ie a ticketing system helps you manage support tickets raised on your websites through 'contact-us' forms, emails, etc. Right from the time when the query is raised till its resolution, everything is taken care of.
Customer Service Tools for Providing Self Servicing support
The customer service tools under this category provide a cost-efficient and effective way to serve customers by providing them information beforehand. According to Forrester, 72% of customers prefer self-service to resolve their support issues over picking up the phone or sending an email. Customers, especially millennial customers want it and companies need it to reduce the number of support queries raised.
With so many jargons of the customer service industry, it's easy to confuse one self-service support feature with the other.  To clear the confusion, we have categorized self-service customer support tools into three parts.
This is an another class of customer support tools that enhance your support system and reduce the number of support tickets raised.
Interactive walkthroughs are guided tours live contextual help by breaking down lengthy procedures into step-by-step instructions. The instructions are visible in the form of balloon tips right within the website/web-app. Unlike FAQ's, the user does not need to leave the screen to read the next instruction.
Instead of reading through lengthy knowledge bases, users get to solve their problem in real time, with an interactive walkthrough.
Customer Service Tools Based on Artificial Intelligence & Natural Language Processing
Customer Service Tools for Multi-channel support (Helpdesks)
A helpdesk could be one of the best customer service tools for you if you want to provide support across a variety of channels. They help you manage all your channels within a single platform.
But, if you are looking forward to providing support via only a single or couple of channels, this might not be the best solution for you. In that case, you can select one of the customer service tools that fits best in your targeted support channel.
Subscribe to the Whatfix newsletter now!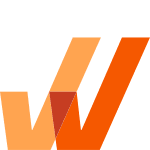 Request a demo to see how Whatfix empowers organizations to improve end-user adoption and provide on-demand customer support