The demand for self-serve information is at an all-time high. The value of the customer self-service market is expected to reach $35.90 billion by 2028, and end-users are driving that demand.
The need for knowledge base software has spread across all industries as organizations look to strengthen their internal and external knowledge management strategy.
In response, there is now an abundance of tools offering solutions. Since every company has a different set of needs in terms of answering questions about their product and processes, each tool tailors its software to meet specific needs.
What Is a Knowledge Base?
A knowledge base is a centralized repository that stores information and content about a particular subject or topic, typically a product. Companies produce this informational content to help customers and employees find answers in a searchable online database – without picking up the phone, waiting for an email response, or bugging someone around them.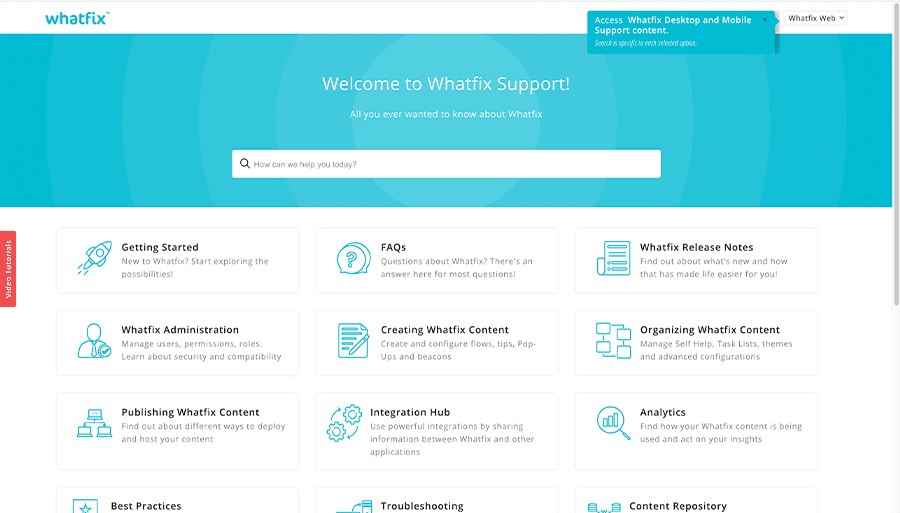 Above you can see an example of our own customer support knowledge base here at Whatfix.
A knowledge base can exist on its own as software, live on a website, or integrate directly into other systems such as a CRM or help desk ticketing system to provide on-demand product support, answers to FAQs, and process documentation for routine tasks.
Customer Knowledge Base vs. Internal Knowledge Base
As mentioned above, knowledge bases can serve both customers and employees.
A customer self-support knowledge base includes information, guides, and answers to help customers make better use of a product or service. They can also give prospective customers a deeper look into the kinds of problems a product or service solves. You can see these in action by viewing the best knowledge base examples.
An internal company knowledge base serves employees, not customers. These knowledge bases aren't shared outside of the company and include information about company policies, guides explaining company software and processes, and anything else that helps employees do their job.
What Is Knowledge Base Software?
Knowledge base software is a specific type of knowledge management platform for storing and sharing self-serve information and can be cloud-based, self-hosted, or hosted by a third party.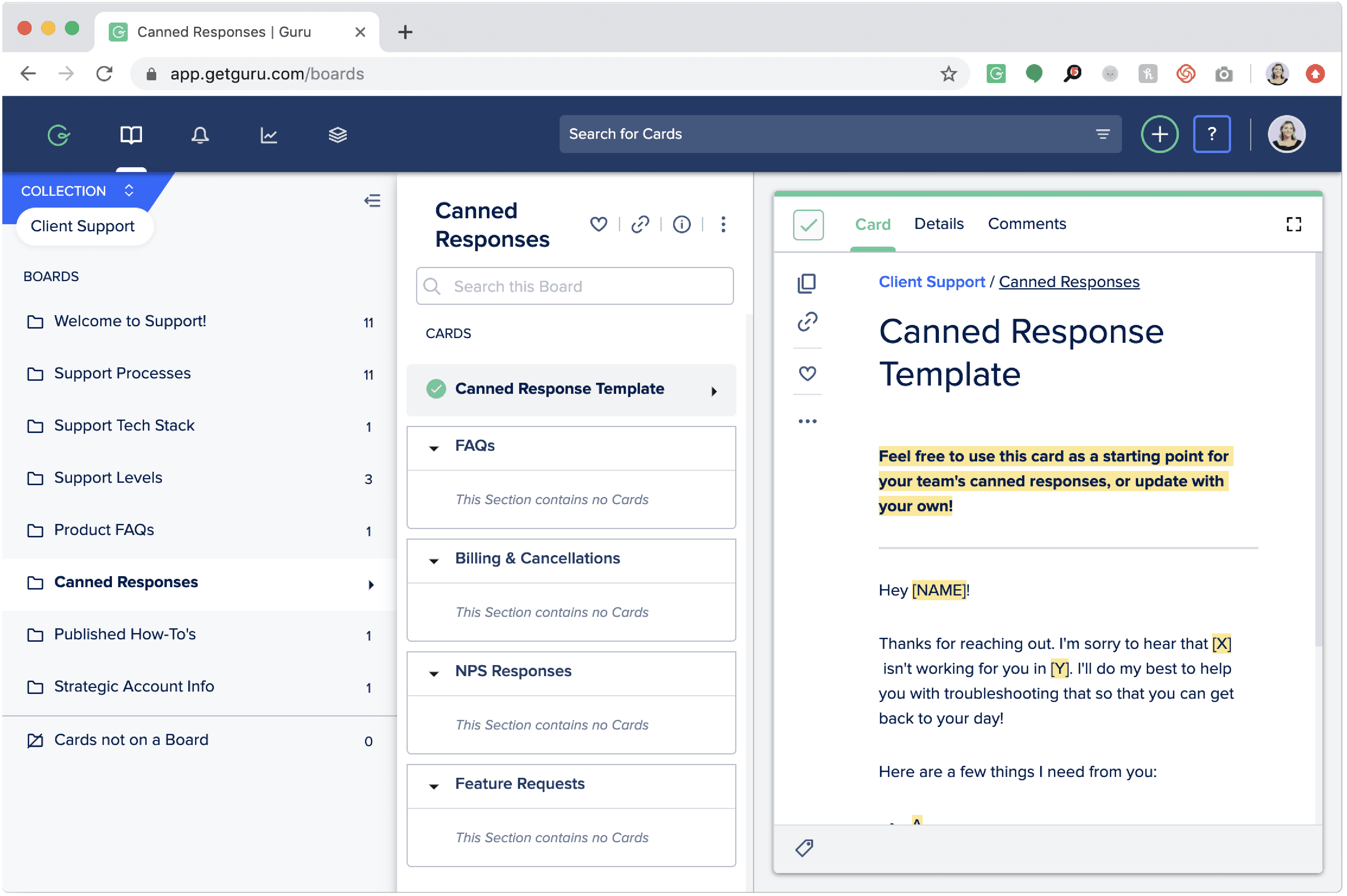 Above you can see an example of Guru's dashboard, where an organization is able to write, store, document, and share knowledge and processes from across the organization.
This category of software empowers organizations to create and publish searchable, easy-to-maintain knowledge bases, with some including extra features such as FAQs pages, interactive tutorials, and internal wiki pages.
Features of Knowledge Base Software
Today, there are many knowledge base software options on the market with different characteristics or specializations, but they all have commonalities. The best software for building a knowledge base will be:
user-friendly and fast interface for both your employees and customers
easy to integrate with other tools and software in your tech stack
optimized for SEO
easy-to-use search navigation
simple content authoring, editing, and updating
analytics on knowledge base usage
enterprise backup and security features
15 Best Software Platforms to Create Knowledge Bases in 2022
There are quite a few popular knowledge base creation software tools.
The 15 best knowledge base software tools create, publish, and share informative self-serve content for employees or customers in 2022 are:
Conclusion: Avoid These Common Failure Points When Implementing Your Knowledge Base
According to Gartner, many self-service flaws trace back to three points of failure:
external search
site navigation
self-service capabilities
Make sure customers can easily find your knowledge base when they land on your website from an external search so they don't tie up your customer support team with calls or tickets. A good rule of thumb is to place the link to your knowledge base in your top-level navigation.
In addition, your knowledge base needs to be genuinely self-serve — audit your content regularly to confirm it is comprehensive and includes every single step your customers need to resolve issues on their own.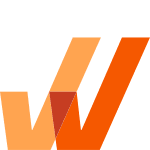 Request a demo to see how Whatfix empowers organizations to improve end-user adoption and provide on-demand customer support with in-app knowledge management.
Subscribe to get new content delivered directly to your inbox.