Unlocking the key to exceptional customer service has always been a top priority for businesses aiming to stay ahead in today's competitive landscape. With the constant evolution of technology and the ever-increasing demand for efficiency, customer self-service solutions have emerged as the ultimate game-changer. 
The customer self-service support model enables end-users with the help and documentation resources they need to resolve common issues they may experience while using a product or service. These resources are typically available on-demand on channels such as FAQs, how-to guides, bite-sized videos, user documentation, animated GIFs, online community forums, searchable content libraries, chatbots, and pre-recorded demos.
Self-service customer support is a proxy for human agents, making it possible to answer a user query once and reuse it infinitely.
This article will help you understand why you need a customer-driven support infrastructure and how it will help you reduce your ticket backlog, increase customer satisfaction, and build customer loyalty.
What Is Customer Self-Service Software?
Customer self-service software refers to the infrastructure that makes it possible to empower users to resolve their own issues using support resources designed to help them understand & fix known problems your customers face.
7 Benefits of Using Customer Self-Service Software
Here are seven benefits of enabling your customers with self-service software solutions.
1. Enhanced customer satisfaction and loyalty
According to Microsoft's 2018 State of Global Customer Service survey, 95% of respondents indicated that the quality of support a brand offers influences whether they stay loyal to it (or not).
So, what's the biggest factor influencing the relative quality of your company's customer support? This poll of 5K respondents by Statista shows that a third (33%) of customers globally agree that getting their issues resolved in a single interaction is the most important aspect of a good customer service experience, while 60% of customers feel that long holds and wait times are the most frustrating part of the service experience.
Self-service customer support puts the tools your customers need to fix basic issues at their disposal & eliminates the need to contact support, wait on hold aimlessly, have drawn-out conversations before tickets are closed, and get shuffled between poorly-trained or confused reps that can't pinpoint how to help.
2. Increased efficiency and productivity for customer support teams
The biggest advantage of self-service software is the scale factor – a customer agent can draft answers to FAQs, record an explainer video with Loom, or write a step-by-step guide to resetting your account, changing your password, etc.
From that moment on, millions of users can successfully fix issues by reusing the offered directions and resources, until your product's architecture is changed. Even in that case, you can update your help library & it's good to go again.
Self-service support software makes it possible to create a single (or more) product resource & reuse it infinitely as long as your product stays the same.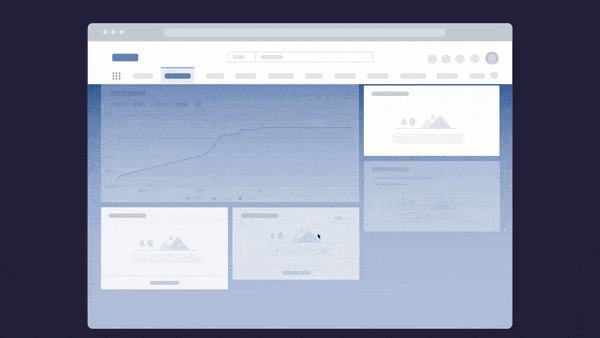 Above: Example of contextual help and user support built with a Digital Adoption Platform.
Whatfix's Self-Help overlays on to any web application, desktop application, mobile app, or website. It provides contextual help to users and integrates with your FAQs, support center, LMS, user documentation, and more. Users are presented with common issues and help content for their contextual area in the application, or they can use an open-ended search to find the specific help content they're looking for. These help support cards often prompt in-app guidance, walking users through the specific workflow they need help on.
3. Reduced workload on support staff
According to benchmarks (collected from their customers' data) published by helpdesk software maker Jitbit, on average, it takes seven hours and four minutes before a customer gets the first response to a support ticket, while tickets take three days and 10 hours (i.e., 82 hours) to close.
Not surprisingly, a majority of these tickets will be repetitive questions asked with a different slant— these can be conveniently handled by if-then chatbot sequences or by pointing your customers to a searchable content library where they can browse product docs, pre-recorded video explainers and answers to FAQs, enriched with images & GIF illustrations. By deflecting support tickets, your customer-facing teams can spend more time on critical, complex support issues and provide more comprehensive and responsive support.
4. Cost savings by reducing the need for additional support staff
Glassdoor data suggests that the average customer support rep earns $38,113 annually as of May 2023. That's before you factor in customer service training, ramp time (i.e., time-to-proficiency) & replacement costs, given that support roles see an unusual amount of turnover that can touch 45% annually.
Self-service software reduces the headcount you need to run a tight ship by tackling basic customer queries so that your customer support team can focus on wildcard scenarios where there's no known fix or other out-of-the-way issues that require more technical tinkering to resolve.
5. Improved customer engagement and retention
Most brands often assume by default that going above & beyond to "wow" customers is the sure way to secure their loyalty and guarantee return purchases. And on the surface level, it seems almost flawless— but upon a closer look, it appears that there's a stronger correlation between customer loyalty & effortless experiences.
Back in 2013, executives at Gartner conducted a study (of customer support organizations + 97K customers) to understand how customer experience affects brand loyalty & how organizations can leverage it as a customer retention tactic.
Their research revealed that by far, the single biggest factor influencing loyalty is customer effort—not satisfaction—and having to do more work to resolve an issue makes customers more likely to become disloyal to a brand. Whether they're trying to upgrade to a pricier tier, change their password, or learn more about a product, customers are turned off when they have to contact support more than once or repeat information.
Self-service customer service tools simplify support experiences so that customers can solve their own issues without even reaching out to support, opening multiple tickets, waiting on hold, and being passed between agents.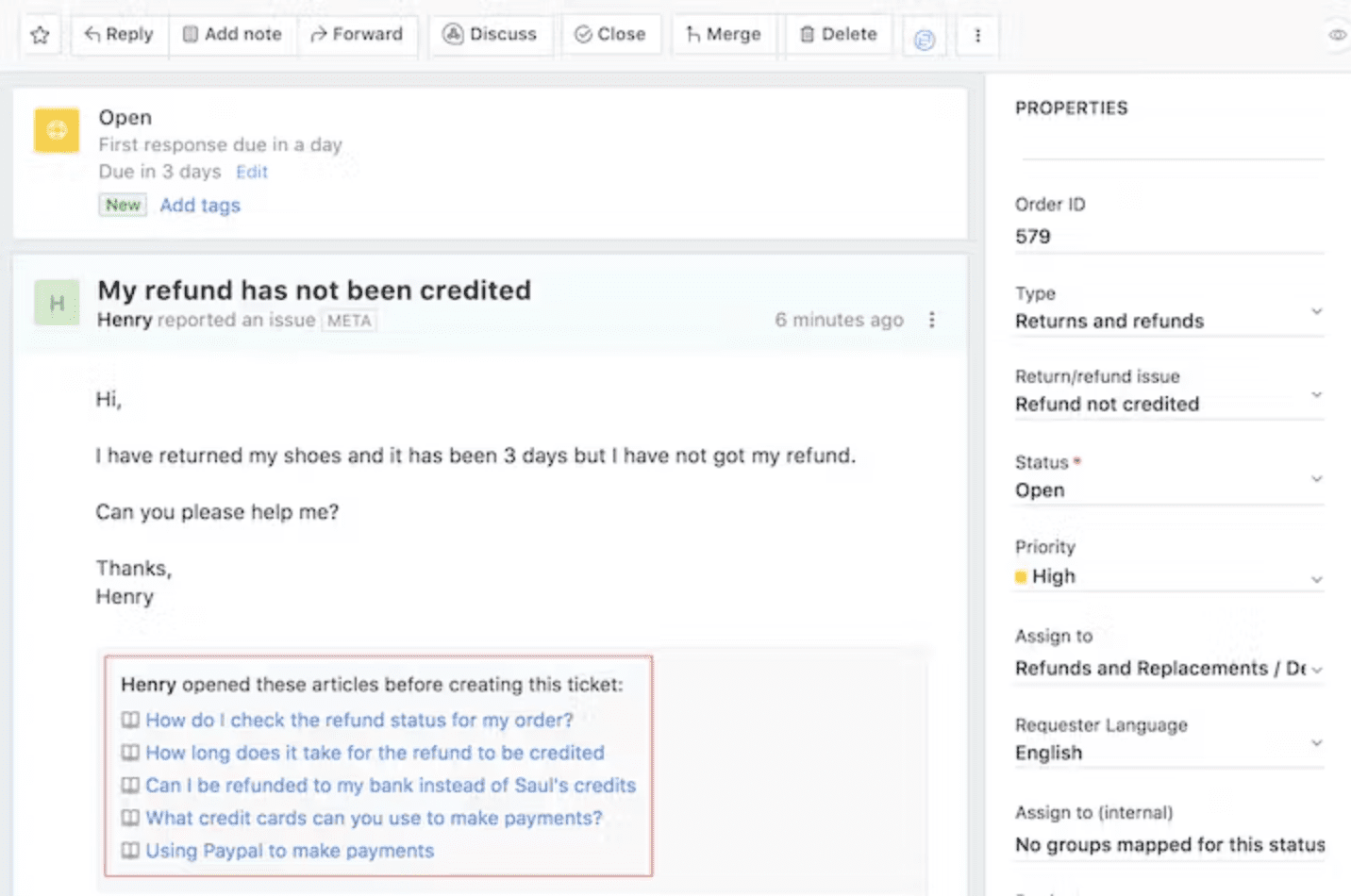 6. Accessible and convenient service
Chances are that your company hasn't grown to the scale at which you can afford 24/7 support. As a result, customers will often have to wait until normal working hours before support agents can get back to the ticket queue. Likewise, if you have international customers, you'll need to hire agents distributed globally to ensure your customers always have a live support line at all times.
Self-service software is always-on and available on-demand, and users can access it no matter where they're located on their preferred devices and at their own convenience – providing organizations with a stellar solution to one of the most difficult customer support challenges for growing products and services.
7. Valuable insights and analytics on customer behavior and needs
Judging by the number of tickets they process daily, it's impractical to ask your support agents to manually log customer experience metrics for each ticket they close, including KPIs such as CSAT, customer effort score (CES), CRR, time-to-resolution, average handle time (AHT), NPS, etc. On the other hand, self-service platforms can help you automatically capture and track customer engagement metrics for your content library, such as page views, scroll depth, time spent on-screen, NPS scores, etc.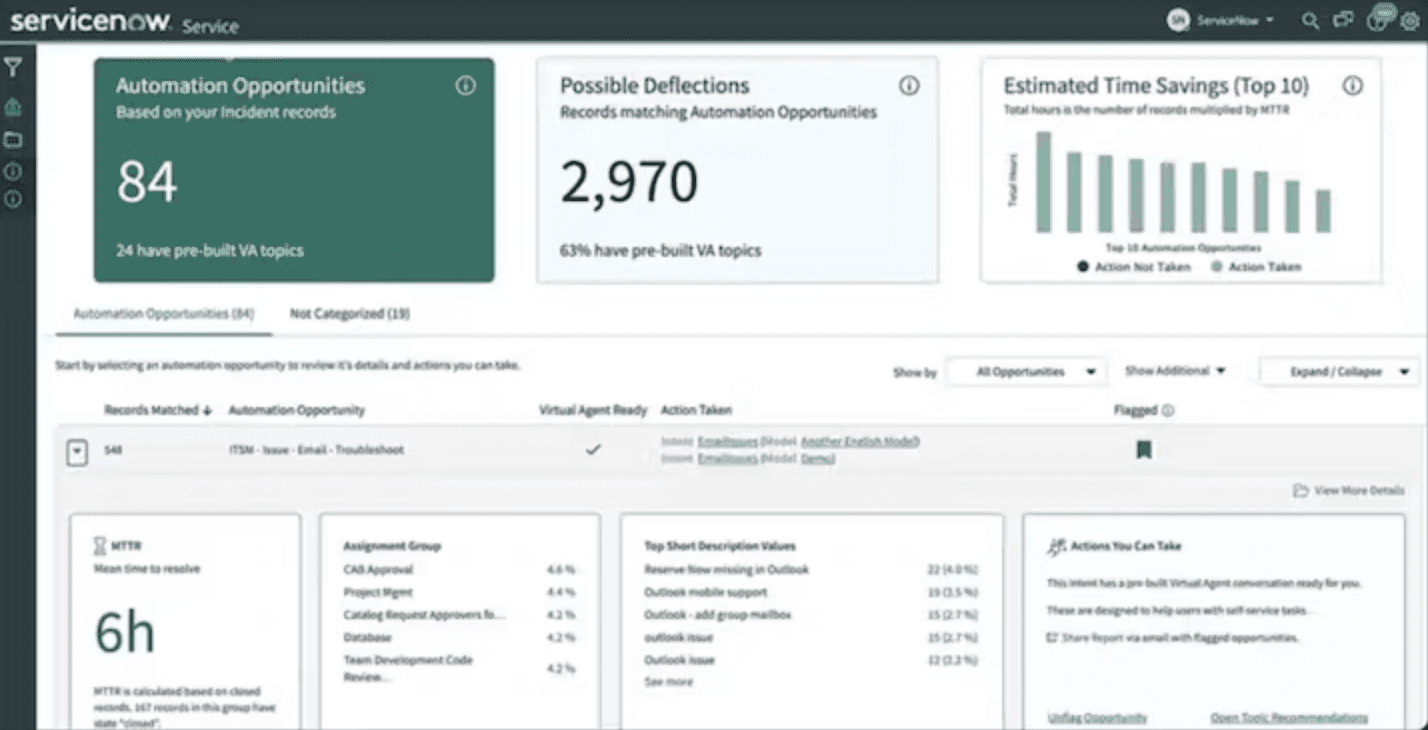 18 Best Customer Self-Service Software
Depending on your organization, you'll need specific self-service software, solutions, feature sets, etc. We've compiled a list of the best customer self-service software vendors and provided research into why each solution can help provide self-help support to your customers, on-demand, 24/7, and at the moment of need.
How to Evaluate Customer Self-Service Software
Your rating criteria for customer self-service software should start with usability:
1. Ease of use and navigation
Your rating criteria for customer self-service software should start with usability:
2. Customization and branding options
Whether it's a help center, a chatbot, or FAQ gallery, can you insert your logo & customize the experience with your brand colors? Is it limited to a certain pricing tier?
3. Integration capabilities with other systems and software
Ideally, a customer self-service suite should support integrations with the rest of your customer experience stack; if it doesn't, it should have an open ecosystem so that you can build custom integrations or write simple scripts to automate repetitive tasks, customize the product, or add new functionality to it.
For instance, you can embed Intercom's help center articles, build your own chatbots, or integrate data sources like Redshift by writing custom scripts or building schemas.
4. Accessibility across multiple devices and platforms
Can users interact with the prospective self-help tool on Android, iOS, or Windows? If you're marketing to a technical audience (e.g., developers), you'll probably need to account for Linux. Is it mobile-friendly or just a scaled down version of the desktop experience?
Here, you need to examine your customers' demographics to determine how they access your websites and applications so you can ensure the self-help platforms you're considering can offer them a native experience.
5. Analytics and reporting capabilities
User & behavioral analytics turns self-service into a powerful tool for understanding your users better. Out of the box, a self-help platform should be able to help you track page visits and time spent on-page, and to use heatmaps to see where users interact with your resources the most.
If not, you need to ensure you can integrate the platform in questions with third-party behavioral analytics that'll help you collect, segment, and use that data to refine your customer engagement strategy.
6. Security and data privacy features
There are several questions that'll help you cut through the marketing hype & understand the quality of security a customer service software can offer, when handling your customers' data:
7. Pricing and scalability options
How does their pricing scale up as your team grows? If a particular pricing tier serves your organization's needs well, can you opt to add more users instead of bumping into a costlier plan? Factor in what you can expect to pay as your team scales up to avoid having to make the switch to a new platform halfway down the line.
7 Tips for Implementing Customer Self-Service Software
These goals will double as benchmarks that measure the effectiveness of your self-help program and will help you track how much your customers are using them & whether they're contributing to an improved customer experience.
1. Define your self-service goals and requirements
These goals will double as benchmarks that measure the effectiveness of your self-help program and will help you track how much your customers are using them & whether they're contributing to an improved customer experience.
2. Choose software with an intuitive user experience and easy navigation
Effective design is built on the mantra that, "less is more." Your goals should be to gently coach your customers to figure things out themselves with as little disruption as possible. To achieve that, you can:
3. Look for software with customizable branding and design options
Opt for self-help platforms that can be customized to suit your branding & design choices so you can maintain a consistent brand image across all channels.
4. Consider integration capabilities with your existing systems and software
What integrations does the self-support software suite offer out-of-the-box? Your support stack needs to be interoperable so that you can build workflows that automate repetitive tasks & route customer suggestions, ratings, and inquiries to the right person if your DIY resources don't solve their issues.
5. Evaluate the level of support and resources provided by the vendor
Do you have to pay an additional support fee or does it come included with your product's license? Talk to their existing customers, browse reviews on G2 & Capterra and try to paint a picture of what their support reliability looks like on average. Do they have an ecosystem of third-party technicians that can assist you? How much do their services cost?
6. Test the software with a small group of users before launch
Conduct a sandboxed rollout with a small chunk of your user to understand:
7. Promote the self-service option to customers and encourage adoption
Here's where you need to be extremely transparent: on one hand, you need to make your customers understand that you have limited support resources & it might take a while before a human agent fixes their issues; on the other, they can try out your DIY resources to fix their issues themselves, especially if theirs is a problem that has a known fix.
Your communication needs to reassure users that self-help will actually work and that they'll be connected with a human agent if they can't figure out a problem on their own.
Enable your customers with Whatfix's in-app guidance and self-help support
Zendesk's 2020 Customer Experience Trends Report shows that 69% of customers first try to resolve their issues independently before contacting support. Sadly, less than a third of companies offer self-service customer help resources like knowledge bases, despite the clear preference customers have for figuring out issues on their own whenever it's an option.
On one hand, you need a combination of self-help resources—FAQ hubs, knowledge bases, and chatbots that can guide users step-by-step to resolve their issues. On the other, you can take it a step further with contextual support that highlights helpful tips and unused features, without disrupting your customers' experience.
Whatfix is an in-app guidance & self-help platform designed to serve as a second brain for your customers—our platform makes it easy for users to find self-help resources and fully interact with your product using:
Learn how Whatfix can transform your customer experience by putting the resources your customers need to resolve their issues at their disposal.
Subscribe to the Whatfix newsletter now!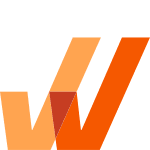 Software Clicks With Whatfix
Whatfix's digital adoption platform empowers your employees, customers, and end-users with in-app guidance, reinforcement learning, and contextual self-help support to find maximum value from software.