What are examples of effective customer service training ideas?
Conduct role-playing scenarios
Set up job shadowing
Create a buddy program for new hires
Build a knowledge base
Incentivize completing courses or certifications
Provide crisis training
Hold presentation sessions
Invest in "in the moment of need" training
Conduct a skills gap analysis
Mix up your training methods
Take advantage of microlearning
Improve process documentation and SOPs
Use Loom to create video tutorials
Use Whatfix to create interactive guided flows
Gamify your ongoing customer training
Conduct conflict-resolution exercises
Train on product knowledge
Learn soft skills
Hold demonstration sessions
Design a mentor program
Learn LAST (Listen, Acknowledge, Solve, Thank)
Build a positive company culture
Try a customer experience simulation
Collect feedback from your team
Active listening

Using clear and concise language

Employing appropriate tone and language for each customer interaction

Asking relevant questions

Providing accurate information or solutions
Get your Skill Gap Analysis template now!
✓ Thank you, the checklist will be sent to your email
Interactive step-by-step walkthroughs

Product tours

Tooltips

Task lists

Embedded knowledge bases with FAQs and links to supporting documents
Dive deeper with more customer support content.
Are you looking to become a more data-driven product manager? Explore our product analytic-centric content now. Whatfix is a digital adoption platform that provides organizations with a no-code editor to create in-app guidance on any application that looks 100% native. With Whatfix, create interactive walkthroughs, product tours, task lists, smart tips, field validation, self-help wikis, hotspots, and more. Understand how users are engaging with your applications with advanced product analytics.
Like this article? Share it with your network.
Subscribe to the Whatfix newsletter now!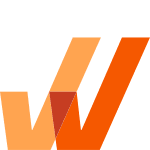 Software Clicks With Whatfix
Whatfix's digital adoption platform empowers your employees, customers, and end-users with in-app guidance, reinforcement learning, and contextual self-help support to find maximum value from software.