One of the biggest challenges remote work culture imposes is onboarding new hires without being able to give them an office tour or a physical introduction to their colleagues.
Remote hires don't have offline happy hours. They don't catch important information by simply sitting in one room with their colleagues. They also can't casually ask their managers for quick help with setting up a new technology or walking through a process they have no experience with.
However, it doesn't mean successful virtual onboarding is impossible. In fact, it can be even more effective than in-person onboarding if you build a proper action plan. 
Virtual onboarding has a ton of benefits for businesses, and we'll cover them all in the article. Read on to discover the peculiarities of remote onboarding, its advantages and challenges, the 6-step process of creating a solid onboarding plan, and the best virtual onboarding software that will help you on your way.
What is Virtual Onboarding?
Virtual onboarding is the process of welcoming new employees and helping them get up to speed. The process involves introducing remote hires to the company culture, integrating them into the team, walking them through their role and responsibilities, and providing them with all the necessary resources for a great start.
During the remote onboarding process, resources like video tutorials, a comprehensive knowledge base, and step-by-step guides are your best helping tools.
Virtual Onboarding vs Traditional Onboarding
How is virtual onboarding different from traditional onboarding?
You can still introduce new hires to your company culture, guide them through the technology, hold one-on-one meetings, and assign an onboarding buddy as you do during the traditional onboarding process — the difference is that all these activities are performed online.
Virtual onboarding shouldn't be less effective than offline onboarding. With a proper remote onboarding plan, you can create a more consistent experience for new employees than you could do with a traditional process.
Benefits of Virtual Onboarding
Here are a few benefits of virtual onboarding.
It's no secret remote employees face fewer distractions than on-site workers. They don't spend time on watercooler talks or get interrupted by random discussions happening in the room. During the remote onboarding process, they can focus on the resources provided and get up to speed faster. 
Instead of getting used to a new schedule, place, and people, new remote hires stay in their comfortable environment, which removes a great deal of stress that often comes with offline onboarding. Remote employees feel more comfortable going through the onboarding process at their own pace.
Virtual onboarding requires the creation of personalized training materials for new hires. Today's technology, such as a digital adoption platform, allows you to create personalized and engaging employee onboarding programs at scale to welcome new users with the first call-to-action based on their role and catapult the employees to rapid productivity.
Virtual onboarding is less time-consuming compared to the traditional process. Having all the necessary resources in place cuts down the time spent on onboarding and saves your budget significantly. 
Challenges of Virtual Onboarding
Onboarding remote employees is advantageous but not easy. You should be ready to face and address a range of challenges.
1. Establishing a communication strategy
Over and under-communication are the problems remote and hybrid teams face too often. And while over-communication isn't a serious threat, the lack of communication causes issues like low employee engagement, high turnover, and poor productivity. 
When onboarding a new hire, you need to introduce them to your organization's communication strategy in the first place. And if you don't have one, you need to build it. 
Your communication strategy should regulate topics like the organization's main communication channel(s), the point of contact if someone has any concerns or complaints, communication norms, etc. Without helping new hires navigate virtual communication in your organization, you can't expect them to succeed in their roles.
New employee training is essential to help your new hires start off on the right foot. It is essential for many practical reasons, such as providing insights into the job role, familiarity with company policies and procedures, demos on how to use the enterprise tools, etc. 
Virtual onboarding requires preparing a personalized training plan for every new hire. Personalized training programs take on a learner-centric approach that ensures each training pathway is relevant to the learner and their goals. This approach helps employees perform better, leading to better business outcomes for the entire enterprise.
Get your customizable copy of an effective New Employee Training checklist!
✓ Thank you, the checklist will be sent to your email
3. Creating a personal connection
While on-site employees may bond simply by having lunch together, remote hires don't have this privilege. For remote employees, it is hard to build connections and foster loyalty with their teammates whom they have never met. This is why alongside training materials, your onboarding plan must include a strategy to make remote employees feel more connected with their teammates. Read on our virtual employee engagement ideas article for some interesting ideas to get started with.
Two-way communication is critical for maintaining highly engaged teams. Run onboarding feedback surveys for your virtual employees to understand their challenges and expectations. These surveys send a message that the organization values its employees' opinion and keeps them engaged.
5. Monitoring performance
Since you cannot capture the login and logout timings of your remote employees, you don't have an option but to simply trust them.
You can always implement employee monitoring software, but we hardly recommend you to do so. Building trust in the workplace isn't easy, but it pays off eventually.
6 Steps to Establish a Virtual Onboarding Process
Virtual onboarding has no room for improvising. You need to prepare a step-by-step onboarding plan to seamlessly integrate new remote hires into your organization. To succeed, follow these steps.
1. Invest in remote technologies
An effective virtual onboarding process heavily relies on the right technologies. It would be an incredibly laborious task to perform remote onboarding without tools for knowledge management, digital adoption, and remote collaboration.
As you start building the onboarding plan, outline the key aspects of how technologies might facilitate the process. For instance, if you need to create training videos, consider async video messaging tools, like Loom or Clip by ClickUp. For effective knowledge sharing, you might want to invest in a knowledge base solution, like Notion or Document360. 
Plenty of software solutions will assist you in your virtual onboarding process  — we'll touch upon the most helpful ones further in the article.
2. Create a virtual onboarding program schedule
The key to successful virtual onboarding is consistency. To establish an effective process, you should standardize it, outline all the steps involved, and create a program schedule to follow every time a new hire joins your organization. 
Similar to traditional onboarding, virtual onboarding lasts about three months. You can split this timeframe into different stages, such as a 30-60-90 day plan, to make monitoring your new hire's performance easier and assess how they're progressing towards complete integration. Typically, this is what an onboarding schedule looks like:
Pre-onboarding

— before a new hire joins your team, prepare all the necessary documents, inform them of the details of their first day at work, complete paperwork, etc.
Orientation

— in their first week, a new employee will be getting access to the tools, going through the

orientation checklist

, familiarizing themselves with your company culture, and getting to know their colleagues.
Role-specific training

— post the orientation process, it is time for role-specific new hire training. This is when a new hire gets all the information they need to perform their job successfully. This process might take between one to three months.
Transitioning

— at this point, an employee is turning into a full-fledged team member that starts to work towards their set goals.
90-Day review

— as the transitioning process comes to an end, you need to run a performance review to assess the effectiveness of your onboarding and provide a new hire with some critical feedback.
It's important that not only your new hire but also their colleagues are aware of their onboarding schedule.
3. Communicate expectations and onboarding objectives with new hires
Your new hire can't wait to get started with real work, but there's no need to rush. To make sure they don't skip any step, you need to communicate the objectives of the onboarding process to them. Reading through your employee handbook might be boring, but it's critical for successful cooperation in the future. 
You can also introduce intermediate revisions and surveys to clearly distinguish between the onboarding stages and create achievable targets for new hires.
4. Set up virtual meetings to introduce new remote employees to the team
Welcoming a new hire on Slack is great, but you shouldn't forget to allocate some time in your daily standup to introduce them to the team. While it might sound too obvious, it's very easy to overlook this step in all the hustle.
There's no need to arrange a dedicated meeting for an introduction unless you onboard several employees at once  — this might cause unnecessary awkwardness, especially if your new hire is an introvert. However, encouraging a new employee to introduce themselves in their first virtual standup helps to create a sense of belonging and speeds up the integration process.
5. Establish a virtual onboarding buddy program
An onboarding buddy is an employee matched with a new hire to help them integrate into the team. You shouldn't confuse an onboarding buddy with a supervisor. Contrary to a supervisor, an onboarding buddy doesn't necessarily come from the same department as a new hire and isn't there to assist them with role-specific tasks. A virtual onboarding buddy invites a new hire for a virtual lunch on Zoom and answers all the questions a new hire wouldn't ask their supervisor.
6. Check-in and follow up with new virtual employees frequently
We've already mentioned the 90-day employee review, but it's by no means the only one-on-one conversation you should be having with your remote hire. You must schedule frequent check-ins with your new employee to discover any challenges they're facing and help them address them before they become an issue.
Plan weekly check-ins in the first month and then switch to biweekly or monthly meetings. Try not to overwhelm a new hire with your attention though — let them adjust to your meeting schedule based on whether they have topics to discuss.
4 Best Virtual Onboarding Software
With so many aspects to mind when onboarding a new remote hire, it's easy to miss something. Using a virtual onboarding software helps you automate much of the process and create an excellent onboarding experience.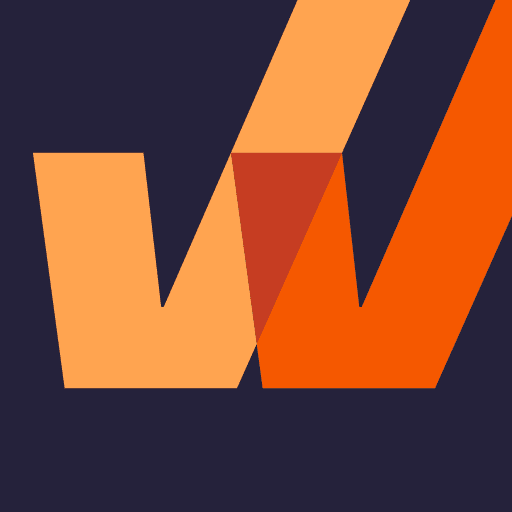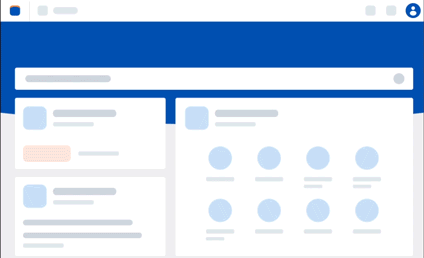 G2 Review Rating: 4.6/5
Price: request a pricing quote
Whatfix is a digital adoption platform (DAP) that helps introduce your new remote hires to all of your enterprise applications. Create a self-serve onboarding journey for your new hires by building employee onboarding task lists directly into the digital apps and processes they're learning.
Inegrate Whatfix with any application in your toolkit to create personalized in-app guided tours and save hours spent on guiding new hires through the business apps.
Interactive walkthroughs, in-app self-help, notifications, task management, and product use analytics — all these features make Whatfix your perfect onboarding solution.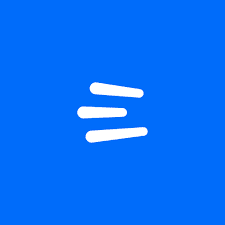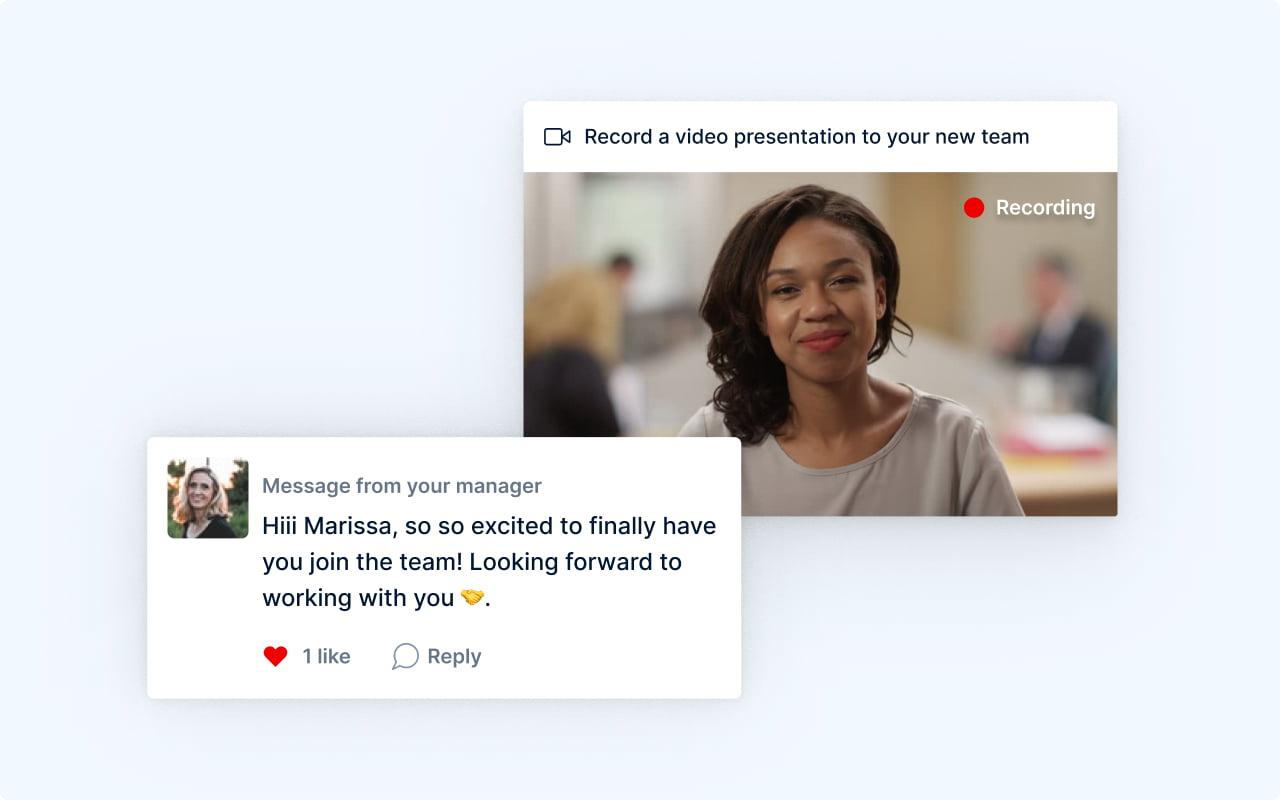 G2 Review Rating: 4.5/5
Price: paid plans start at $20/month, a free plan is available
Eduflow's social onboarding platform focuses on helping your new employees become an integral part of their team. The platform allows companies to create guided exercises and collaborative activities to foster employee engagement and integrate them into the company quickly.
With Eduflow, you can not only create training programs but also keep track of employees' learning progress through a full suite of analytics tools.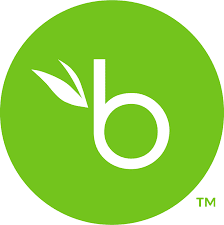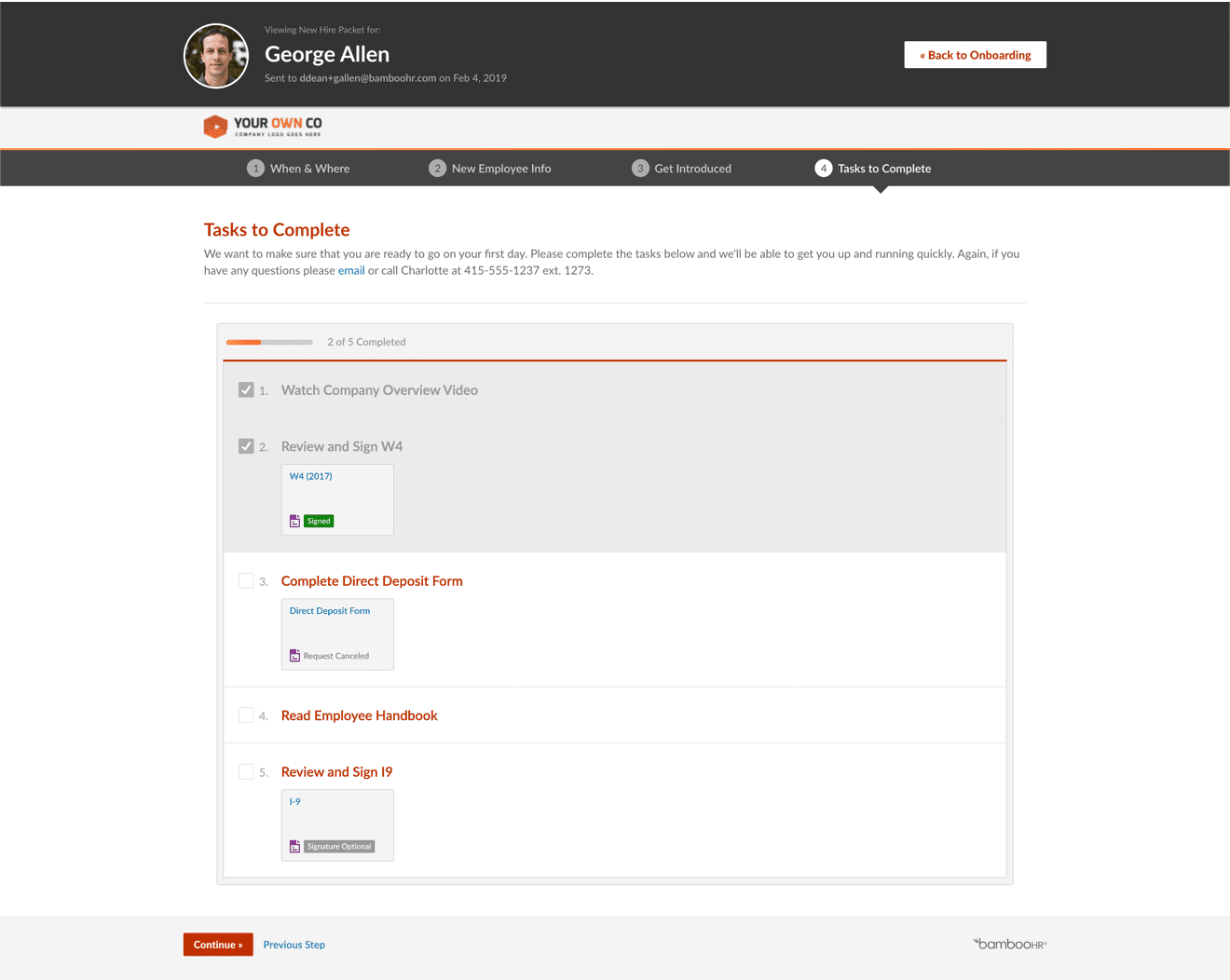 G2 Review Rating: 4.5/5
Price: get a pricing quote
BambooHR is an all-in-one HR software with functionality for new-hire onboarding. The software includes tools for managing paperwork, gathering electronic signatures, creating onboarding checklists, introducing new hires to colleagues, and keeping track of their progress. With BambooHR, you can completely automate the entire virtual onboarding process.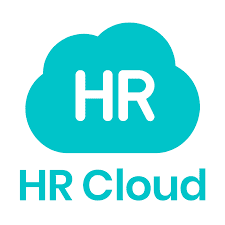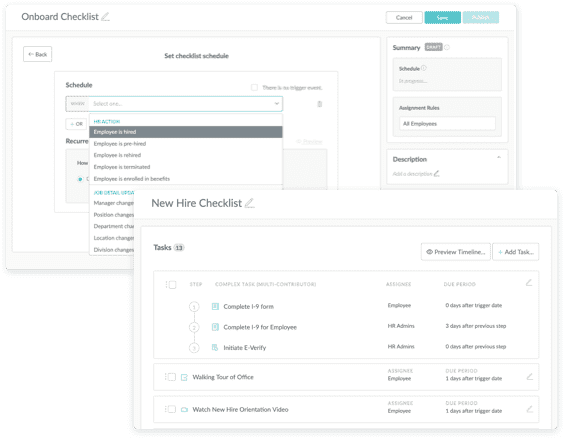 G2 Review Rating: 4.7/5
Price: pricing information is provided on demand
Onboard by HR Cloud is an onboarding automation software for growing companies. The tool facilitates all the stages of the employee onboarding process, from creating custom electronic data collection forms, to building custom onboarding workflows, to creating employee progress reports. Similar to BambooHR, Onboard eliminates manual effort from the onboarding process, allowing you to scale and manage high volumes of new hires.
Effective Onboarding with Digital Adoption Platform
Every remote employee has their unique onboarding and training requirements and thus require a tailored remote onboarding approach. If your goal is to provide a seamless software onboarding process for your new hires, then Whatfix digital adoption platform is your go-to solution. Whatfix has helped over 500 global clients effectively onboard and train their employees on mission-critical applications within their flow of work.
Subscribe to the Whatfix newsletter now!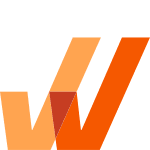 Software Clicks With Whatfix
Whatfix's digital adoption platform empowers your employees, customers, and end-users with in-app guidance, reinforcement learning, and contextual self-help support to find maximum value from software.