Onboarding new team members is a core role of HR and people management. It can be challenging, but creating a streamlined employee onboarding process is vital to the success of new employees and your business as a whole.
Even before the first day, things can start piling up. New employees have a ton of onboarding paperwork to navigate, new software to learn, and people to meet – it can be a steep learning curve. Organizations that invest time and resources in developing a robust employee onboarding process alleviate pain points and prepare new hires for success in their roles. 
What Is Employee Onboarding?
When a new employee is onboarded, key team members in HR, IT, security, and management are responsible for guiding them through their starting days. Onboarding includes all activities, from an employee signing the offer letter to getting acclimated to their responsibilities and feeling comfortable in the new workplace. 
A carefully crafted employee onboarding process empowers new hires with the knowledge, tools, and relationships they need to feel comfortable, confident, and productive in their new work environment.
Why Is Employee Onboarding Challenging?
New experiences are exciting, but they can often be intimidating. Starting a new job at a new organization can overwhelm some employees and hinder their productivity. It is in a company's best interest to use employee onboarding as a chance to make a great first impression on new hires and break down learning curves by streamlining every part of the process.
13 Employee Onboarding Challenges in 2023
Here are a few of the most significant employee onboarding challenges in 2023.
1. Too much manual paperwork
Disseminating important information to new hires is part and parcel of the onboarding process. Here are some of the most important onboarding documents for your new employees:
W-4 Form

Employment I-9 Form

State Withholding Certificate

Drug-Testing Records

Employment Offer Letter

Employment Contract Form

Job Expectations, Responsibilities, and Goals

Process & Procedure Manuals

Employee Handbook

Organizational Chart

Risk Management Policy

Brand Guidelines

Emergency Contact Form

Non-Compete Agreement

Employee Consent Document

Company Calendar

Direct Deposit Form

FMLA Form

Health Insurance Plan Document

401K, Pension, and Retirement Documents

Time-Off Policy

Benefits Overview Document
The huge list of documents can result in an overflow of paperwork and things can get messy or overwhelming quickly.
The Solution
To avoid the piling up of onboarding paperwork, it is beneficial to provide every document to new employees as part of a package on or before their first day – and it's best to do it in a digital, paperless form. 
HR teams can implement employee onboarding software or a unified HR management solution to speed up and streamline the documentation process. These software help keep track of paperwork deadlines, secure sensitive information, and enable virtual onboarding for a remote workforce by providing all documents in one unified platform.
2. Information overload on day one
Think about the last time you started a new job. That first day is often a blur, with so much information coming to you and many people to meet. Management usually expects new hires to start being productive within the first few days, so they try to get through the entire onboarding process as quickly as possible.  
However, the first few days should be designed to help new employees get comfortable in their roles and learn how to do their new jobs in a way that will stick throughout their tenure. The goal is to build positive employee experiences from the time an employee accepts their role in your company. 
The Solution
Rather than overwhelming new hires with too much information at once, HR teams must spread the necessary information over the course of a few days to improve information retention. Creating
pre and post-onboarding checklists
can help break down information and streamline your onboarding process.
For instance, here's what a sales onboarding checklist looks like for the first month. The induction, process overview, training, product knowledge, etc. is distributed over a month's period to avoid information overload.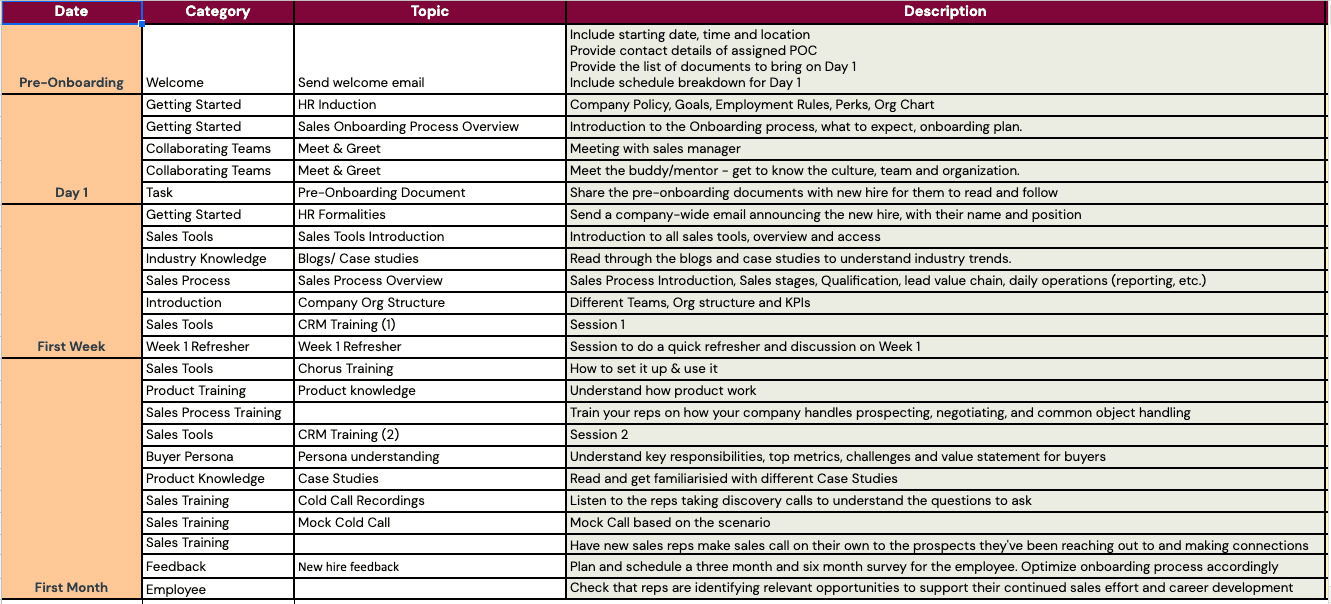 To create such customized onboarding checklists for your organization, download our free employee onboarding pack template.
With a tool like Whatfix, HR teams can create a task list for new employees that overlays onto their core applications, guiding them through the most important onboarding items.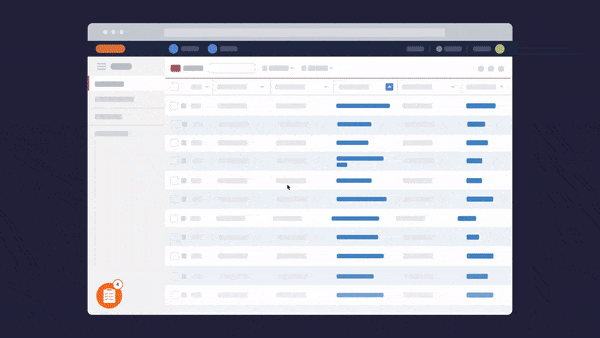 It can be a problem when expectations and reality don't meet on the first day of a new job. Of course, every company does things uniquely, but employees should have a clear idea of their role before they walk through the door. 
The Solution
HR and management must continuously update their job postings with the expected role and responsibilities that accurately portray the job new hires are applying for. From there, onboarding tasks must be aligned with the requirements of that role so new employees feel supported and in the loop from day one. This alignment can be facilitated by incorporating one-on-one check-ins, personalized new-hire training, and mentoring or coaching by a veteran.
4. Onboarding is generic and not contextual to specific roles
Unfortunately, there is no one-size fits all onboarding process. The best onboarding outcomes result from catering directly to the needs of specific job roles, eliminating any redundant or unnecessary information, and providing new hires with the information and resources needed to excel in their role. This may mean more work for HR and management up front, but the benefits outweigh that effort in the long run. 
The Solution
Organizations can implement employee onboarding software to facilitate smooth and simple onboarding for new hires and ease off the load from HR teams. These software are designed to streamline the tasks associated with onboarding and facilitate a completely digital completion of onboarding tasks. 
Automating some (or all) of your employee onboarding processes will save you time and provide an excellent employee experience from the beginning. Automated digital employee onboarding workflows remove repetitive manual steps, pass on the application automatically to the next person in the workflow, send automated reminders/emails to keep stakeholders on track, and ensure that every step of the process is carried out accurately and consistently.
With a digital adoption platform like Whatfix, organizations can also create contextual, role-based new employee training and onboarding paths that present relevant information to their specific job duties – empowering them by learning in the flow of work.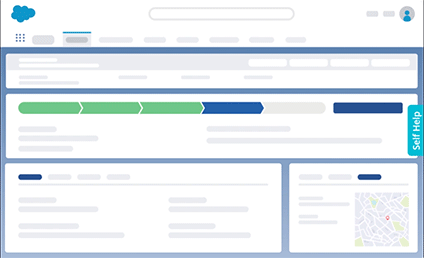 Create personalized and engaging employee onboarding programs at scale with Whatfix
5. Not investing enough resources into onboarding
Many companies don't find it worth investing in the tools and technology required to evolve their onboarding programs successfully. And the organizational impacts of a poor onboarding can be both short- and long-term. 
The Solution
In today's world of work, strategic onboarding is key to retaining top talent, strengthening the employee experience, and making life easier for HR teams. Every organization must invest in a comprehensive onboarding process that sets up new employees for success. 
To give you an idea of onboarding costs, here are a few examples of the most common onboarding expenses, with a cost estimate for each.
Person hours spent on paperwork & administrative costs – about $400  per employee.

Workspace setup – software companies and agencies spend anywhere between

$500 to $1,000+

to help new hires with the office setup. This could include monitors, keyboard and mouse, webcam, etc.

Welcome kit – you can expect to spend between $20 and $100 on a new hire welcome kit.

Travel and relocation – relocation costs vary from

$21,327 to $79,429

.   

Employee training and support – around $1,300 per employee.

Depending on the benefits at your organization, you might also need to spend extra on healthcare & well-being programs, meal vouchers, pension plans, etc.
Although the benefits of strategic onboarding far outweigh the costs, sometimes it can be challenging to justify these expenses to leadership. To help build the case for – and get approval from leadership with investing in strategic onboarding, here are four reasons:
Reduce turnover

Improve the employee experience

Improve employee retention

Improve productivity and engagement
Once implemented, onboarding programs only require a few adjustments, and they benefit all stakeholders, from the finance team to recruitment to administration and, most importantly, new hires. The impacts on the bottom line of your business and an overall improved employee experience make onboarding investment an easy choice. 
6. Lack of employee engagement
Imagine starting a new job, and you're led to your desk, told to get acclimated, and left for what feels like hours without any idea what you're supposed to do. Unfortunately, this happens surprisingly often, and it can negatively impact the relationship between an employee and the company from the very beginning. 
The Solution
Focusing on employee engagement throughout the onboarding process is of utmost importance to employee productivity and retention. An engaging onboarding program must start before the new hire's first day and include periodic check-ins to assess performance and ensure the employee is connected, productive, and comfortable in the new workplace. Here are a few things you can do to help engage the new hires and make their onboarding a little less overwhelming:
Send a welcome email to employees before their first day detailing exactly what they can expect on their first day, along with details around office parking, what to wear, what to bring, how to check-in, what time to arrive, schedule for the first day, etc.

Share the new hire's LinkedIn profile and suggest your employees connect with their new teammate.

Share the

employee handbook

.

Give an office tour, including kitchen, restroom, break rooms, phone booths, conference rooms, etc.

Host a group activity with the new employee's team or departments, such as a lunch, happy hour event, or welcome party.

Introduce the new hire to their

onboarding buddy

.
7. An unstructured onboarding process
We know that throwing new hires into the deep end doesn't do anybody any good. Even if they float, they'll be filling in many informational blanks on their own. In the long run, this could negatively affect their productivity, workplace relationships, and their overall experience with the company. 
The Solution
Developing a well-structured, efficient onboarding solution can help HR teams curate the process to maximize effectiveness that benefits employees and the company as a whole.
A common goal-orientated onboarding framework is a 30-60-90 day plan that enables new hires absorb as much information as possible, master core job responsibilities, and set them up to make a lasting impact at their new organization.
To create an effective 30-60-90 day plan for your new hires,
Identify 30-day goal targets
For the first 30 days, identify any knowledge or learning-based goals. Some key fundamentals to set for a new hire's first 30 days are:
Understand company culture and policies

Learn company-specific platforms, intranet systems, communication and collaboration tools

Complete company-specific training sessions

Learn about the company's products and customers

Meet with key stakeholders to establish healthy working relationships

Start working on projects

Build an employee development plan with specific goals, metrics, and KPIs

Identify 60-day goal targets
Days 30 – 60 are for new hires to practice what they've learned in their first month. For the 60-day target, identify goals related to contribution. A few important goals for the 60-day checkpoints are:
Collaborate with other teams

Identify issues or pain points with the roles and develop plans to address them.

Set up regular meetings with managers to get their feedback on the progress

Discuss opportunities to get further involved with the company culture, including participating in activities or group outings.

Identify 90-day goal targets
By the third month, new hires should be able to start taking on more responsibilities, working on more significant projects, being more accountable for their work, and meeting the expectations set by their managers. The last month of the 90-day plan includes the following:
Start working independently on projects

Be more accountable for work

Be proactive and become more involved in the organization

Touch base with the manager for feedback about the KPIs going forward
8. Lack of employee feedback post-onboarding
If you don't ask, you'll never know! Another common missed opportunity is neglecting to ask for feedback after onboarding. After going through the onboarding process, new employees can pinpoint areas where they had trouble or felt like they were scrambling to understand. This valuable information will help you modify onboarding programs to make them more effective in the future. 
The Solution
Part of building an optimal system requires asking for feedback and putting it into action. One way to collect employee feedback and measure onboarding success is to administer a post-onboarding survey. This survey will help compile insights into what worked well and what could be improved.
Here is a list of questions you can include in your onboarding surveys:
What was your favorite part of the onboarding process? 

Were there any parts that were confusing or unclear? 

Was anything missing from the process? 

How proud are you to work for our organization? [rating scale]

Would you recommend any changes to the onboarding process?

Do you understand how your role contributes to the overall business goal?

How do you feel about the onboarding materials (e.g., handbook, policies)?

Do you have any questions about the company policies?

Did the onboarding process have a comfortable pace?

Rate how welcome you feel here? [rating scale]

How confident are you in using the tools required for your role?

Do you have a good idea about what you still need to learn to do your job well?

Did the onboarding process meet your expectations?

Were you able to get all your questions answered during the onboarding?

Was the onboarding program engaging?
9. Lack of onboarding on enterprise tech stack
A common oversight is not including software training as part of onboarding. Once a new hire meets their team and gets more comfortable in their surroundings, they'll need an in-depth introduction to all the enterprise tools and software they would need to use. Relying on immediate supervisors to provide the walk-through isn't always the best option. 
The Solution
Onboarding needs to include new hire training sessions to significantly improve the time in which employees start making impactful contributions to the organization. Investing in new hire training is extremely important for companies because:
It introduces employees to the company's vision, key achievements, and values.

It helps new hires learn the rules, regulations, and policies that apply to their job responsibilities.

New hires get to understand how the organization and their department operate.

New hires get familiar with the applications and tools needed to accomplish their tasks.
One important thing to note here is that every new hire would have different responsibilities and tools to work with. This requires you to create personalized new hire training programs that ensure each training pathway is relevant to the learner and their goals.
Implement a digital adoption platform (DAP) as your employee training solution that integrates with digital tools to provide automated, personalized training in the flow of work. It has artificial intelligence (AI) technology that determines the learner's role in the company, personal development goals, and current training needs to suggest the right training module. A DAP assigns each learner a contextual task list containing relevant walk-throughs based on the learner's user segment. These walkthroughs show users how to complete a certain process by guiding them through each step, showing them relevant training videos, or providing informative articles.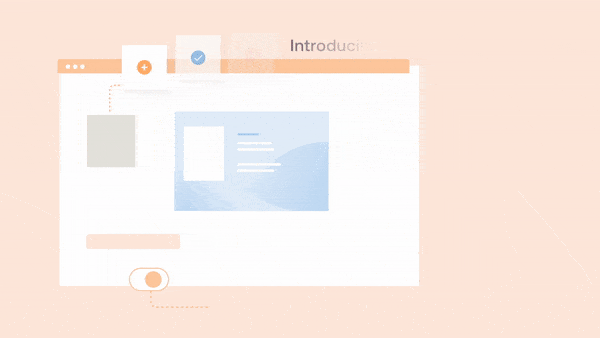 10. Not investing in efficient employee onboarding software
Implementing an employee onboarding software in your organization is the best approach towards effective onboarding. However, many companies still feel skeptical about adopting a software just for onboarding employees as it is a bit of an investment and requires additional training.
The Solution
Employee onboarding software empower HR departments to ease their load and facilitate smooth and simple onboarding for new hires. Here are a few reasons you should definitely adopt an employee onboarding software for your organization.
It helps build a thoughtful, educational, and engaging onboarding program via video onboarding, interactive training, personalized training material, etc. Providing engaging and effective ways of onboarding boosts engagement, improves employee experience, and helps integrate new hires into the team quickly and efficiently.

It allows you to collect the many onboarding documents included with new hire paperwork without printing physical copies.

It collects data on your onboarding flows and real-user feedback to enable HR teams to build an optimal employee onboarding experience for new hires.

Storing and presenting information with an employee onboarding software ensures accuracy.
Implement Whatfix as your employee onboarding solution for a personalized employee onboarding experience without any additional training. Whatfix creates personalized and engaging employee onboarding programs at scale and catapults your employees to rapid productivity. The platform's major features include:
Welcome new users with the first call-to-action based on their role.

Create employee onboarding task lists and self-help widgets for employees to navigate through different tasks and processes.

Track each user's task completion rate and remind them when tasks are incomplete.

Design interactive walkthroughs and in-app self-help to empower new hires and reduce time-to-proficiency during onboarding.

Provide an option for new users to discover the application with a guided tour.

Analyze the impact on onboarding objectives and optimize guidance flows in real-time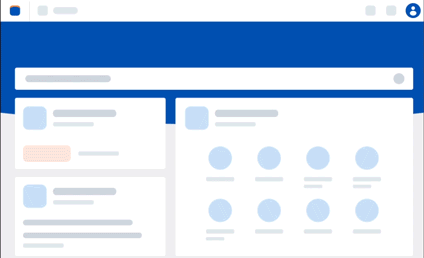 11. Assuming new employees will not need continuous learning
Onboarding may end, but learning & development should span the entire employee life cycle. Managers tend to treat new hire training as a one-and-done situation, but this means missed opportunities for employees as they progress through their careers. 
The Solution
The HR department must schedule check-in meetings with all new hires after settling into their new role. These meetings can be held 30 or 90 days after the new employee's start date. During the check-in, review the new hire's performance with their manager, ask about their challenges, talk about career planning and progression, and ​​understand if they have the support, resources, and equipment they need to work efficiently in the organization.
This information can be used to create training and development programs to keep employees engaged, productive, and satisfied throughout their tenure in the organization. 
Remember, an effective employee development plan is designed to meet every employee's unique development needs and aspirations. Personalize the development plan according to the employee's past experiences, present skills, and future goals. Consider these three distinct categories:
Hindsight – ask employees about their career background and accomplishments.

Foresight – take into account the skill gap analysis results, priorities of the business, and future expectations.

Insight – A combination of the first two categories and how these intersect and align in terms of your employee and the business determines the planning for their development plan.
12. Not utilizing an onboarding buddy system
Starting a new position can be overwhelming and intimidating for your new hires, no matter how effective the onboarding process is. New employees will inevitably need help understanding some of the nuances of their role and even some assistance in acclimating to the social aspects of their new work environment. 
The Solution
Appointing a peer to serve as an "onboarding buddy" can help make new team members feel more at ease asking questions and getting to know the lay of the land. An onboarding buddy is a current employee who assists the new employee and acts as a support system through the onboarding process. 
The role of a buddy is different from that of a mentor or coach. An onboarding buddy educates the new hire about the company's day-to-day processes, introduces them to the team, helps build social connections, supports their immediate productivity on the job, and helps them build confidence and feel comfortable in the new work environment.
13. Poor remote onboarding procedures
With many companies shifting to the remote work culture, it is important for onboarding processes to be streamlined and contained within one straightforward platform. Remote hires don't have offline happy hours. They don't catch important information by simply sitting in one room with their colleagues. They also can't casually ask their managers for help with setting up new technology or walking through a process they have no experience with.
The Solution
Onboarding employees virtually can be more effective than in-person onboarding if you build a proper action plan. You can still introduce new hires to your company culture, guide them through the technology, hold one-on-one meetings, and assign an onboarding buddy as you do during the traditional onboarding process — the difference is that all these activities are performed online.
Virtual onboarding process involves introducing remote hires to the company culture, integrating them into the team, walking them through their role and responsibilities, and providing them with all the necessary resources for a great start. During the remote onboarding process, resources like video tutorials, a comprehensive knowledge base, and step-by-step guides are your best helping tools.
An effective virtual onboarding process heavily relies on the right tools and technologies for knowledge management, digital adoption, and remote collaboration. There are plenty of software solutions that can assist you in your virtual onboarding process.
For instance, if you need to create training videos for your remote employees, consider implementing video training software such as, Biteable, Wondershare DemoCreator, WireWax, etc. For effective knowledge sharing, you might want to invest in a knowledge base solution, such as Notion or Document360. 
Provide in-app, contextual onboarding and continuous on-demand performance support with Whatfix
To overcome your employee onboarding challenges, consider implementing the solutions mentioned above to build a comprehensive and effective employee onboarding process for your organization and provide new hires with a satisfying employee experience.
For more help, harness the power of a digital adoption platform such as Whatfix to make the onboarding process easier on new hires with its real-time and automated in-app guidance, saving you day-to-day time and money.
Intrigued to learn more about Whatfix employee onboarding solutions? Schedule a free demo with us today!
Like this article? Share it with your network.
Subscribe to the Whatfix newsletter now!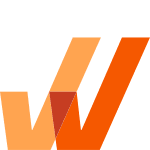 Software Clicks With Whatfix
Whatfix's digital adoption platform empowers your employees, customers, and end-users with in-app guidance, reinforcement learning, and contextual self-help support to find maximum value from software.