As your company finds new talent to fill much-needed roles, it becomes important for you to implement successful new employee training programs for every employee recruited. Why? Well, for starters, these programs hold a lot of value in terms of teaching new hires all about the company policies, business goals, employee's individual roles, department structures, and so much more. 
The employee training sessions, if conducted effectively, can significantly improve the time in which your new hires start making impactful contributions to the organization. On the other hand, if the initial training is a disjointed or nonexistent effort, your new hires might struggle to catch up on standard operating procedures, company culture and policies, and other important information as they adjust into a new role in the organization.
This is why we have brought you this exclusive guide on New Employee Training to help you build an effective training program for your new hires and set them up for long-term success.
Why is New Employee Training Important?
New employee training is essential to help your new hires start off on the right foot. Typically, it is conducted for practical reasons – to provide insights into the job role, familiarity with company policies and procedures, demos on how to use the enterprise tools… the list goes on. This helps eliminate the first-days-at-a-new-workplace jitters, uncertainty, and low morale that new hires might feel if they're not adequately supported in their initial days on the job.
Hence, it is extremely important for companies to invest in new employee training because:
It gives employees an introduction to the company's vision, key achievements, and values.
It helps new hires learn the rules, regulations, and policies that apply to their job responsibilities.
New hires get to understand how the organization and their department operates.
New hires get familiar with the type of jobs they will be handling within their role and the tools and resources they would need to accomplish their tasks.
New hire training programs can benefit your employees throughout their tenure with the organization and corresponding new employee training checklists can be created and utilized to ensure an organization's success in these programs.
New Employee Training Checklist
✓ Thank you, the checklist will be sent to your email
Download our new employee training checklist to manage your training program effectively!
Before an Employee Starts
Before your new recruits join your organization, you can send some useful resources in advance to prepare them beforehand and save you time on the new hire training process.
Here are some things to plan before your new hire's first day:
Review and update your training and documentation, that is, check if,

you have updated or changed any processes since the last time the document was reviewed?
you have rolled out any updates?
the screenshots and navigational instructions are still accurate?

Create an agenda for the first day including any 1:1s, demos, or training relevant to your new hire's role, and share with the employees so they know what to expect on their first day.
Send training manuals and instructions on how to set up corporate accounts.
Send a digital copy of your employee handbook, so new hires can take a look and prepare any questions they may have.
Identify tasks or procedures employees need to know: Talk to managers in different departments to understand the type of information that would be beneficial for different roles. Build on this information and include it in the training sessions to help new hires learn about other departments to increase inter-departmentalism.
Identify the best methods for employee training, such as web-based training, classroom training, and hands-on practice.
Identify who should conduct the training: It's unlikely that one trainer will train every employee in every skill. So choose the best person for the job – a specific training professional, a manager, or a peer.
After an Employee Starts
Allocate the tools and resources for employees to start learning the new procedures and practices.
Ensure employees sign into all-important tools & software used by their team members.
Deliver training: The new employee training programs can vary depending on your company's niche and policy. But the below elements are pretty universal to any organization:

Company overview training

Present the company's origin story, core values, and mission statement.
Display the company timelines with key achievements and future goals.
Offer detailed explanations of department structures and roles.
Provide any product demos the new employee might need.
Set time for new hire Q & A

Company policies training

Describe workplace rules and company policies.
Describe the types of leaves offered.
Explain your requirements for remote work.
Explain the performance review process

Role-specific training

Describe the new hire's tasks.
Present job-specific tools that the new hire will use for their work.
Provide all the helpful resources to find answers to frequently asked questions.
Present business objectives related to the new hire's position.
Explain the roles of different members of the team

Provide a training buddy for your new hires: There is nothing more authentic and relatable than having a co-worker help new hires with their workplace queries, software, or otherwise. You could assign training or onboarding buddy, who are champions of the enterprise tool, to support new hires in their journey of getting familiar with it.
Schedule introductory one-on-ones between the new hire and team members.
Schedule regular one-on-ones between the manager and the new hire.
Schedule connects with other teams within the new hire's function.
30 Days and Beyond
Check-in for understanding: Check employee understanding after training by giving assignments about the training they received. This would help you understand if employees are comfortable with what they learned or if they need more training.
Run employee onboarding surveys: Employee surveys help map how efficient the new employee training sessions were and such feedback can be harnessed to improve the experience of new recruits in the future.
Measure training effectiveness: It is critical for organizations to measure the effectiveness of their new employee training programs to understand how each individual employee is progressing. Learning Management Systems or Digital Adoption Platforms can be leveraged to track user metrics like – what training content and enterprise app features employees are using, and where they are lacking. These insights can help understand how users engage with the product and identify any gaps in the training program to make improvements accordingly.
Provide ongoing support: Even after conducting different training sessions for the new hires, it is important to provide ongoing support in their journey of getting familiar with the different tools and software.
7 Strategies For Training New Employees Effectively
Here are some strategies to promote effective new-hire training.
1. Determine new hire training procedures before you begin
Before you can start training your new employees, you need to establish what you want them to learn and how you are going to provide that learning (online, daily meetings, manuals, etc.).
It's a good idea to consult with your current employees about their training experience while developing the new employee training program. This would help improve the experience for the new hires and make the transition of adding another person to the team easier for all involved.
Even after conducting thorough training sessions with the new hires on every application they would need for the job, they still might have queries about navigating or performing a task once they start working on an application. Connecting with the tech support team every time an employee gets stuck within an application might be a bit overwhelming and unproductive for them as it takes a significant amount of time for the support team to resolve the issue.
So what can you do to provide your employees with continuous technical customer support in real-time? Digital Adoption Platforms can be leveraged to provide customer support without users having to raise support tickets and wait for the resolution of their queries. Whatfix user support solutions provide your user's just-in-time contextual help which they can use to answer their queries at any time.
3. Set achievable goals for new employees
Setting clear and realistic goals help new employees feel comfortable in their new position and give them an understanding of what is expected of them. Determine each employee's skillset and experience to establish short-term goals for them to accomplish during their initial weeks on the job to promote initial employee engagement with the organization.
4. Provide regular feedback
As new hires become better acquainted with the responsibilities related to their role, it is important for the managers to schedule time with these employees and provide regular feedback. This practice would not only help employees understand what is expected of them, but also help managers understand the challenges employees might be facing and make alternations in the training plan accordingly.
Regular employee feedback also ensures your new employees are performing their tasks appropriately and are on track to meeting their established goals.
5. Tailor Your Training To The Employee
Training should always be tailored according to the employee. Personalized training programs take on a learner-centric approach that ensures each training pathway is relevant to the learner and their goals. This approach helps employees perform better, leading to better business outcomes for the entire enterprise.
Invest in employee training software or eLearning authoring tools with algorithms that gather information on your employees and suggest learning activities based on that information. A digital adoption platform (DAP) is an employee training solution that integrates with digital tools to provide automated, personalized training in the flow of work. It has artificial intelligence (AI) technology that determines the learner's role in the company, personal development goals, and current training needs to suggest the right training module.
A DAP assigns each learner a contextual task list containing relevant walk-throughs based on the learner's user segment. These walkthroughs show users how to complete a certain process by guiding them through each step, showing them relevant training videos, or providing informative articles.
6. Having All Training Materials In One Place
Having a reliable location where employees can find the training videos, training manuals and answers to their questions all in one place is critical. Invest in your intranet, make sure it is up to date, and post everything your new hire might need in a way that is clear and easy to navigate. This will save everyone time and allow your new hire to prioritize their learning so they can be productive much faster.
7. Embrace Experiential Learning
Experiential learning guides employees on how to perform the different tasks they are expected to do as part of their daily workflows and then continuously learn from the experience of performing those tasks without eventually requiring any guidance. Unlike current training mechanisms, experiential learning is not a one-time standalone event but happens continuously and in real-time.
The experiential learning approach prevents employees from spending most of their time searching for knowledge by making it all available on-demand and specific to employees' context. This helps them learn faster and be more productive because they are not spending a lot of time learning.
New Employee Training
FAQs
Create a first-day schedule in advance
Send a "what to expect" email in advance
Prepare your new hire's work area
Have the new employee's technology ready to use
Set time to meet on their first day
Send an intro email to the company
Assign the new hire a buddy
Set up meetings with team leaders
Finalize all new hire paperwork
Schedule a new hire luncheon or happy hour
Give them a company swag pack
Check in at the end of day one
It is important for companies to invest in new employee training:
It gives employees an introduction to the company's vision, key achievements, and values. 
It helps new hires learn the rules, regulations, and policies that apply to their job responsibilities. 
New hires get to understand how the organization and their department operates.
New hires get familiar with the type of jobs they will be handling within their role and the tools and resources they would need to accomplish their tasks.
Effective New Employee Training via Digital Adoption Solutions
It's easy for new employees to feel overwhelmed or confused with so many tools and applications to learn about, values to adopt, and processes to memorize. But an effective new employee training gives new employees all that information in bite-sized, digestible bits to help them learn faster and perform better in the long run.
Explore Whatfix Digital Adoption Solutions to take care of your new employee training needs, with its real-time and automated in-app guidance. Click here for a free trial of this DAP to see how your new hires can go from zero to competent on the software familiarity scale. Alternatively, to know more about the many employee onboarding, training, and digital adoption features of Whatfix, signup for a quick demo.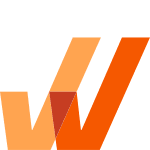 Request a demo to see how Whatfix empowers organizations to improve end-user adoption and provide on-demand customer support
Subscribe to get new content delivered directly to your inbox.