From static websites to dynamic web portals, intranet software has evolved in the last two decades. But it has never been more critical than it is right now. With remote and hybrid work here to stay, employees need a way to connect seamlessly and share knowledge, and having an internal social network is key. 
Essential software for the modern digital workplace, an intranet platform will boost your organization's productivity, streamline communication and workflows, create a robust employee experience, and empower your enterprise's knowledge management strategy.
What Is Intranet Software?
Intranet software is essentially a business's internal version of the internet that can be accessed only by employees and staff. While earlier versions of intranet systems were limited to a mere document storage system, intranet software platforms today unify communications and make information sharing quick and easy between co-workers.
Below you can see an example of our own Whatfix intranet portal: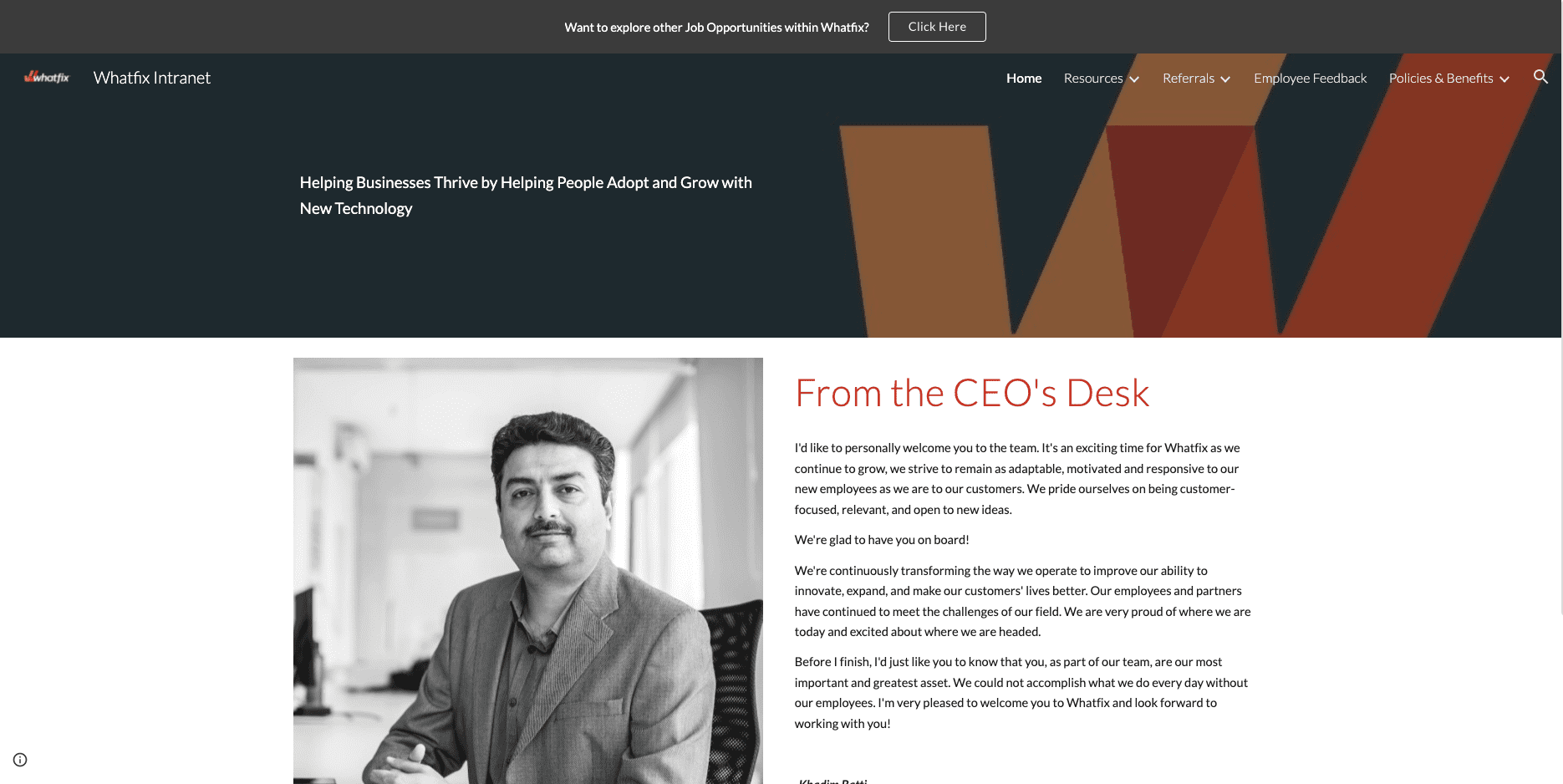 You can use a company intranet to publish internal blogs and memos, store and share files, plan and delegate tasks, hold meetings, have virtual chats, and more. It's your employees' knowledge base for finding anything related to your company. 
Features of Intranet Software
While the exact features would depend on your business and employee needs, here are some standard features your intranet software should have:
Online Portal

Internal Team Communication

Collaboration & File Sharing 

Task Delegation

Document Management
An intranet portal acts as a gateway to access all of your company's information, unifies your data, and centralizes your business apps. Some portals also integrate legacy apps or objects from other portals. Some intranet software can seem bloated and unwieldy so the portal serves to simplify navigation for users.
2. Internal Team Communication
In growing and large organizations, information can get buried. An intranet portal serves as a single, centralized channel for internal communications where employees can share and exchange information via chat, call, or in forums.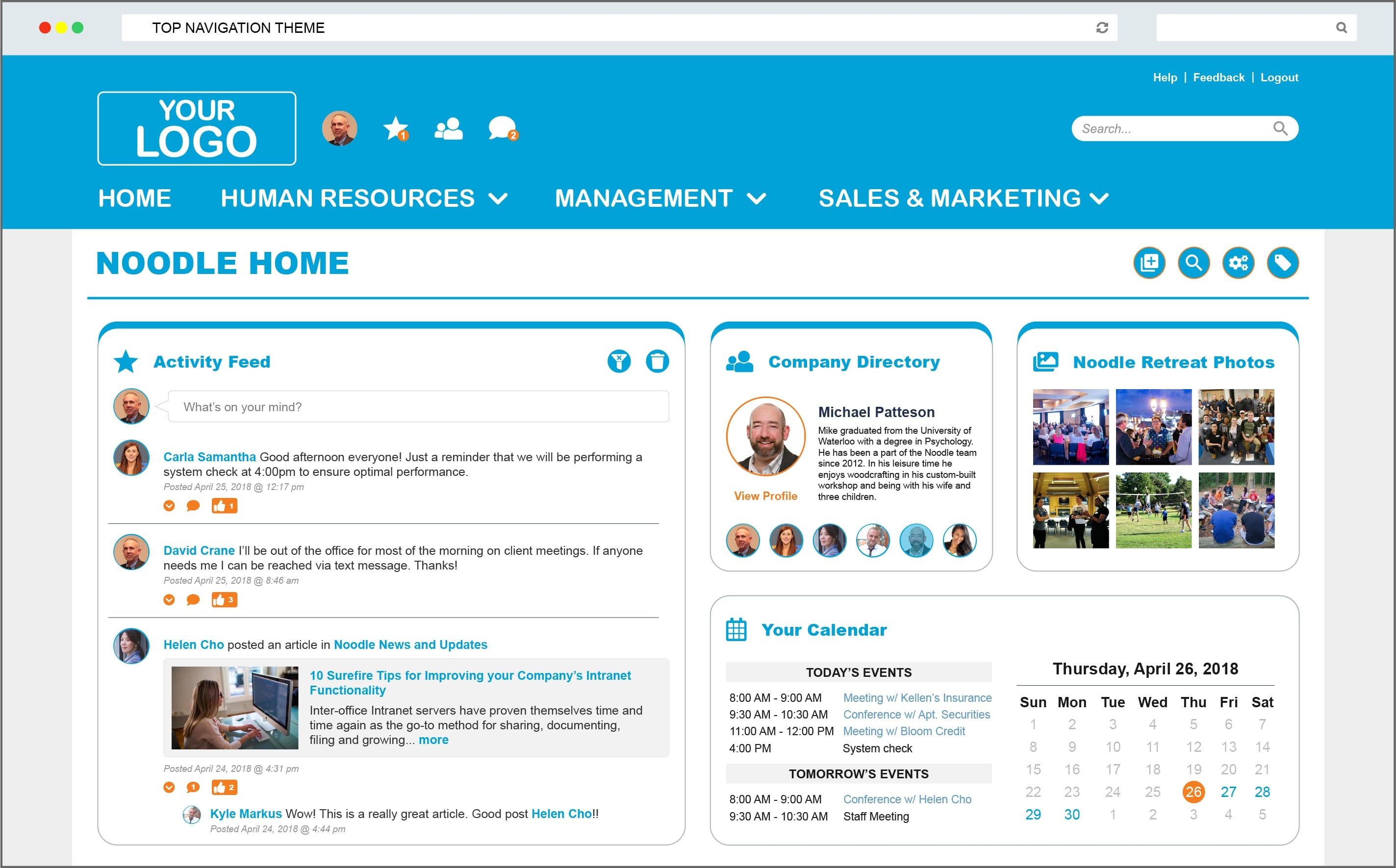 3. Collaboration & File Sharing
Intranet software allows users to get more done faster by powering true collaboration. Internal and external stakeholders experience effortless and secure collaboration across devices and operating systems.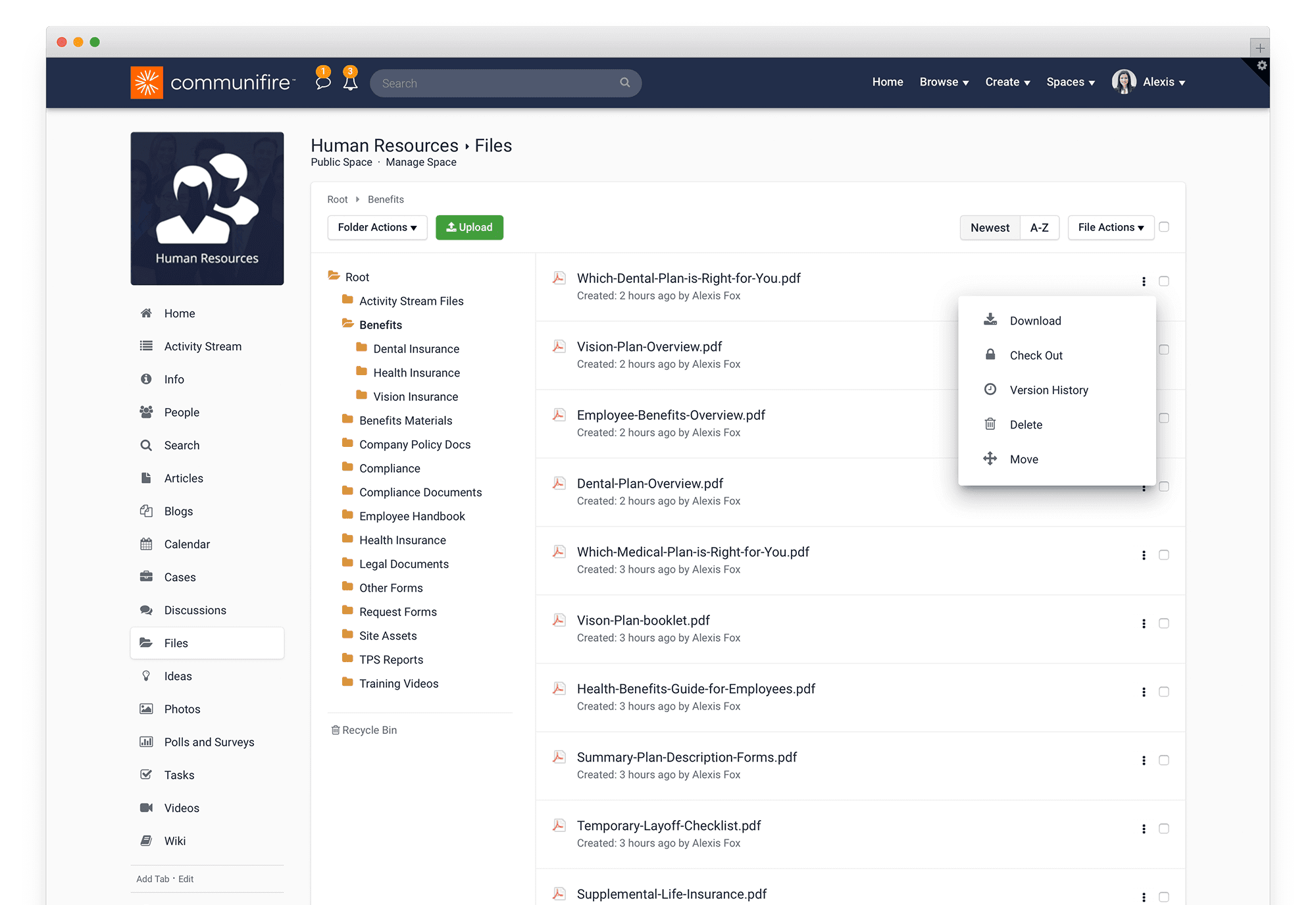 Intranet software tools also double up as a project management tool by allowing you to delegate tasks to employees and view their status. Employees can easily search for and filter tasks assigned to them to prioritize work during their workday.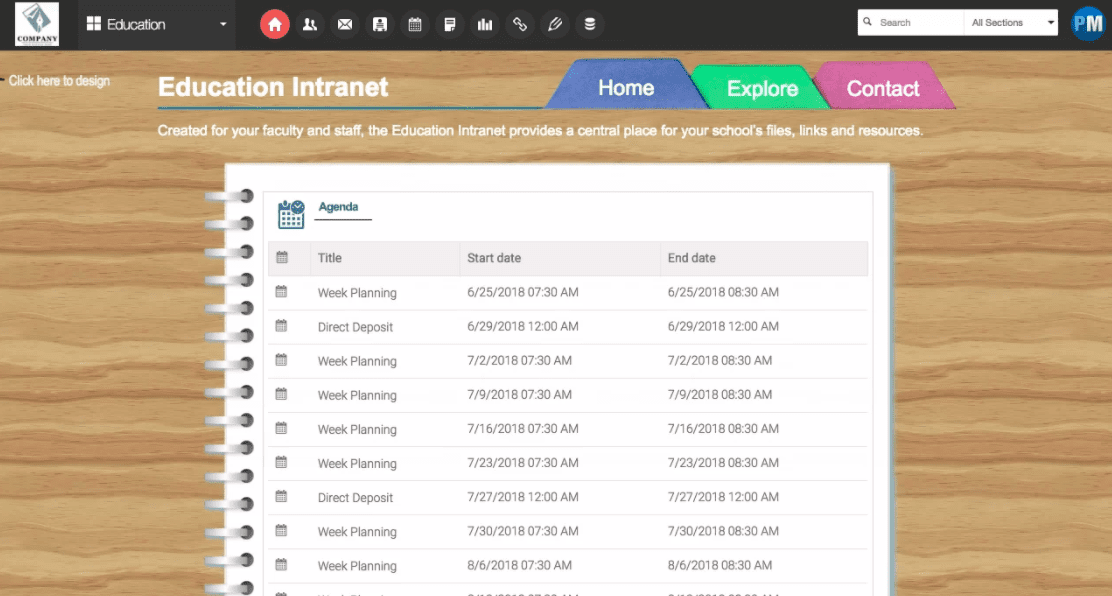 Your intranet software can help you store, file, retrieve, and digitize all documents to optimize information sharing. Some tools also let you create and edit files as well as streamline workflows to improve existing processes.
Examples of documents that are often organized, published, and stored in an intranet portal include:
Org charts

Mission or vision statement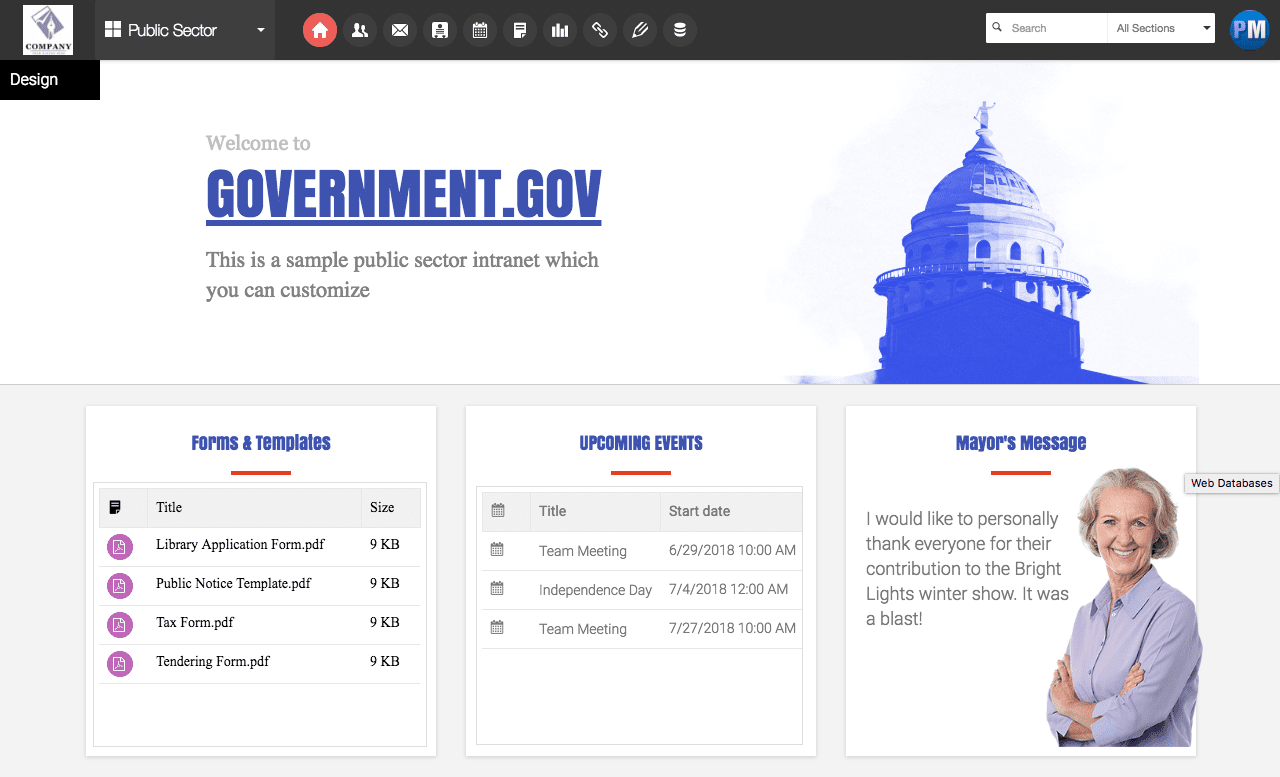 18 Best Intranet Software in 2023
Here are the 17 best intranet software vendors for businesses, with pricing information, feature sets, user reviews & ratings.
Found an intranet software tool you like? Don't let it turn into a junk drawer.
When implemented effectively, intranet software can increase transparency, aid collaboration, and improve the employee experience. 
But most intranets fail. Despite being around for over 20 years, intranet tools don't enjoy a huge adoption rate. Simpplr Research found that the primary reason intranets don't catch on is poor information architecture and user experience.
While most tools offer training, it's usually limited to admins and content managers. Even if employees receive training, they quickly forget what they've learned. According to The Forgetting Curve, we lose about 75% of it in 6 days if new information isn't applied.
You can change that by choosing a digital adoption platform like Whatfix to bolster your implementation. With Whatfix, employees can access in-app training and on-demand support via interactive walkthroughs, tooltips, tasks lists, and product tours.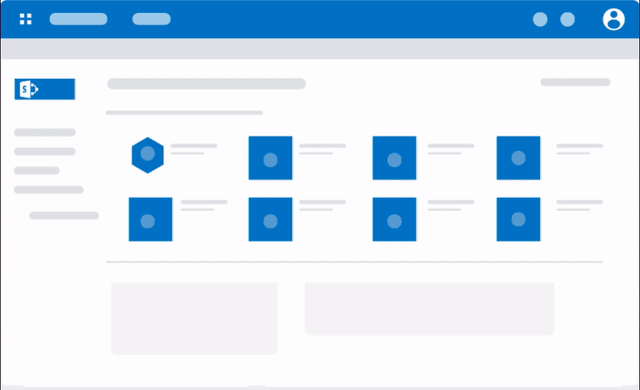 Integrate your knowledge base, document management systems, and intranet software with business apps via an in-app embedded wiki to surface the right content to enable users to seek contextual help when they need it.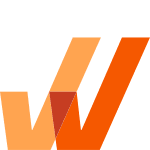 Request a demo to see how Whatfix empowers organizations to improve end-user adoption and provide on-demand customer support
Subscribe to get new content delivered directly to your inbox.