"I don't know where to find it."
"Can you send me that file again?"
"You'll have to go through the entire filing cabinet."
Do you often hear these words in your workplace? If so, you're in need of document management software (DMS).
Document management software tools help eliminate workplace chaos, streamline workflows, increase productivity, and help paper-dependent businesses digitally transform their document management process. 
But document management software isn't just good-to-have. From enhanced security and meeting regulatory compliances, to making true collaboration and knowledge management a reality in the age of the hybrid workplace, document managers are an essential requirement for businesses that want to thrive in the digital age.
What are the best document management software tools in 2024?
M-Files

eFileCabinet

SharePoint

Optix

Box for Business

FileHold

OnlyOffice

DocuWare

Rubex

LogicalDoc

AODocs

Templafy
What Is Document Management Software?
Document management software helps users create, manage, store, track, and deliver electronic documents and digital versions of paper-based documents. While this is a standard function in any DMS, the best solutions also offer a variety of features to help accelerate business performance. The term is often interchangeably used with a document management system, also abbreviated as DMS. 
Below, you can see an example of a SharePoint's DMS dashboard and how it would appear for a sales team: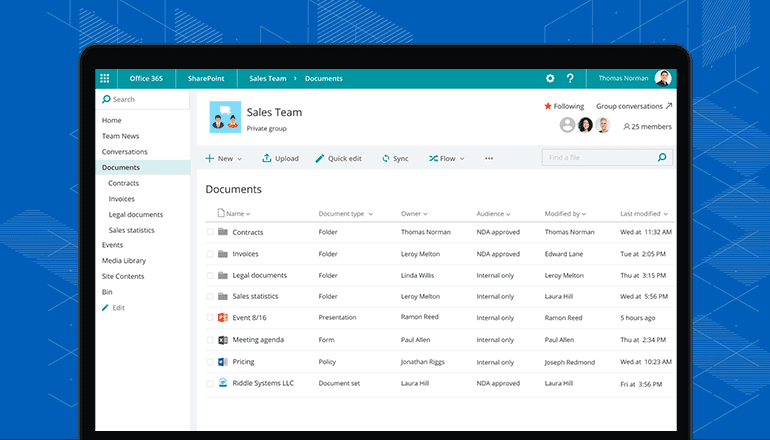 It's also worth noting that document management software is also used as an umbrella term for a wide range of software products that may also include:
Content management systems

(CMS) such as WordPress, Drupal, or Joomla

Workflow systems

to automate repetitive tasks

Record management systems

that are mainly used by heavily regulated industries such as healthcare, legal, and the government. 

Document imaging systems

that capture and organize images from different sources and help convert paper files into digital files.

Enterprise content management systems

that are tailored to the needs of an enterprise.
4 Types Of Document Management Software
As such, there are four different types of document management software: 
Server-based DMS is recommended if you are using on-premise servers – which is a requirement for high-security industries and many enterprises. It can be installed as a stand-alone and does not require an active internet connection. These systems are usually faster since they are connected to the local area network (LAN) and can also be customized to meet individual needs.
A database DMS is handy when you have to work with a ton of data spread across business apps. Think FileMaker, MySQL, or Oracle. The software stores data and allow you to sort and find what you need based on your queries. Since a database DMS connects with most productivity software, you'll never have to ask "where's that file located?" again. 
As the name suggests, cloud-based DMS is hosted in the cloud and stores information without you needing to interact with the physical servers. This fuels remote collaboration allowing users to access files from any device instantly.
Cloud-based DMS is popular among businesses that need to work with a lot of data and still be flexible in its feature set and security protocols.  
Web-based DMS does not require you to download an app or run specific software. It can be accessed through your browser and is usually open-source, which means it's low-cost (or free) and can be used to connect to other systems through APIs.
But, open-source isn't the path most companies want to traverse. Most web-based DMS require intensive training, and there are often security and support concerns.
Features of Document Management Software
While you may want to choose either a standalone solution or one that also doubles up as your company's workspace or intranet, the best document management software should have the following features: 
Document Storage & Organization

Collaboration & Sharing

Version Control

Workflows

Permissions

Document Backup

Compliance & Data Security
1. Document Storage & Organization
Growing companies often struggle with managing and organizing many documents. In lieu of a document management system, employees spend a lot of time digging for files.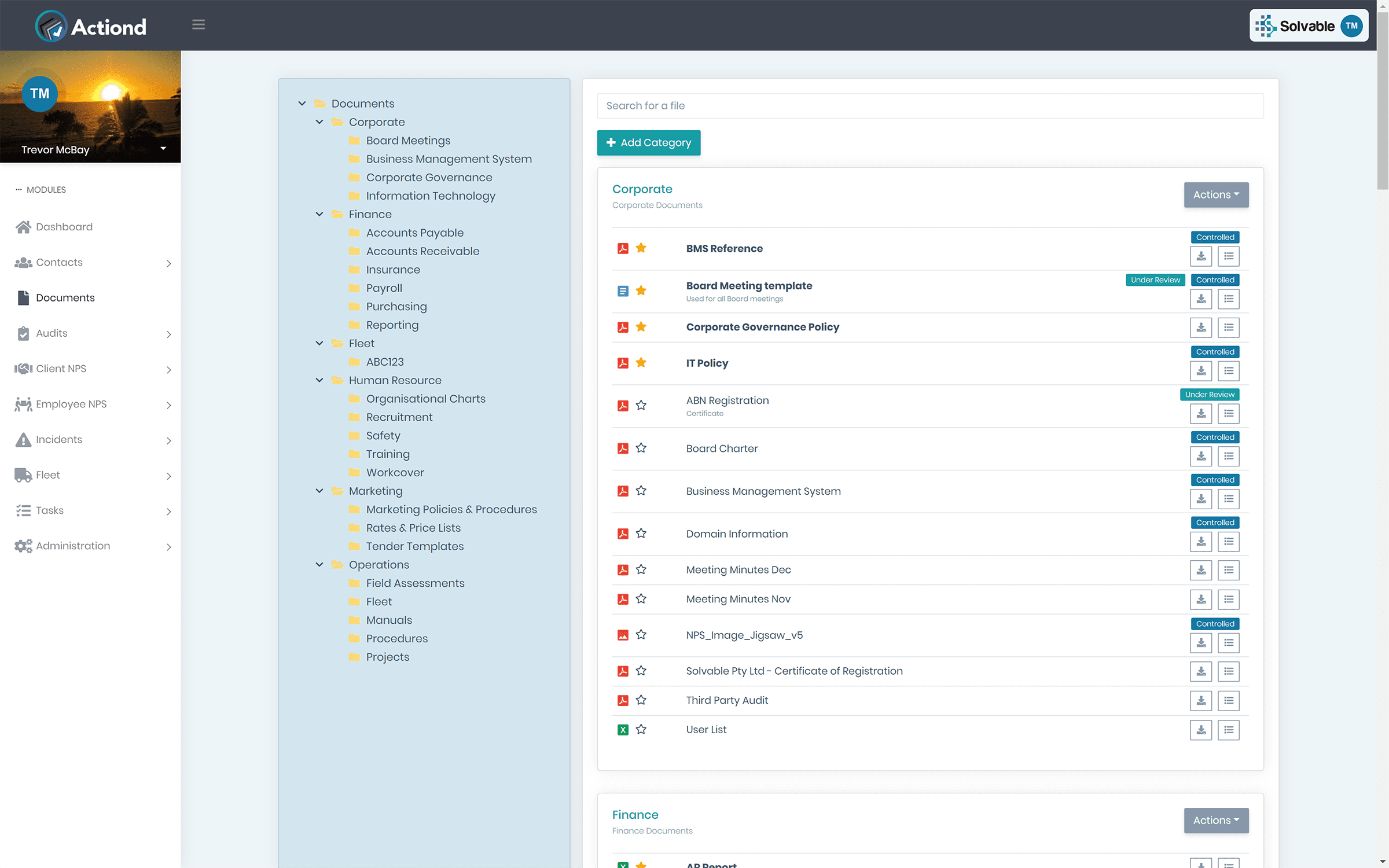 54% of 1,000 US office professionals surveyed by Wakefield Research on behalf of data analytics company, Elastic, reported spending more time looking for files than responding to emails and messages. When choosing a document management tool, consider the organizational hierarchy offered by the platform.
2. Collaboration & Sharing
A good DMS should connect internal stakeholders seamlessly to prevent information silos and unnecessary friction. It is crucial for remote and hybrid workplaces where employees log in from alternate locations. Your document management software should also offer limited access to independent contractors so they can meaningfully contribute to the project.
Since documents are constantly in a state of flux, your DMS should offer version control to allow you to manage numerous versions of a document automatically.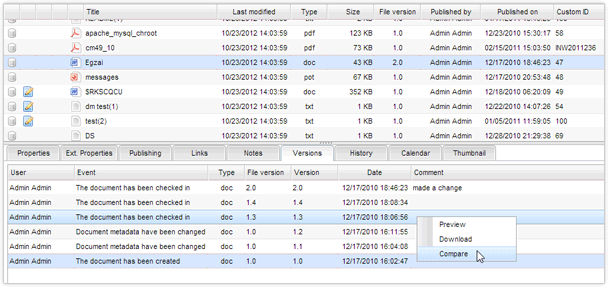 Versioning helps maintain and manage documents throughout the document life cycle until they're approved. Then, the current version remains visible to the team while older versions get stored in case you ever need them.
Workflows take scattered, unmapped processes and optimize them for you. Your document manager should have in-built workflows to streamline your systems and automation rules to store, tag, and organize documents.
Ideally, your DMS should be able to help you with document routing, update and create records, set up individual rules and document actions, and configure multi-level approvals.
While keeping bad actors out of your system is a priority, permissions are far more crucial to prevent accidental or intentional internal data breaches. The Egress 2020 Insider Data Breach Survey found that 78% of IT leaders believe that employees put data at risk accidentally, while 75% think the data breach was intentional. You can protect your data from breaches and modifications by allowing admins to set specific permissions for each employee or team. 
A fundamental feature that every document managing tool should provide is the ability to back up documents manually or automatically to the local servers or the cloud, especially when co-authoring is involved. The consequences of data loss can be severe and cause financial and reputational damage depending on the industry. 
7. Compliance & Data Security
Mishandling of personal data can result in significant fines, costly audits, and a damaged brand image. Your DMS also supports organizations in tightly-regulated industries by helping you automatically meet various compliances such as GDPR or HIPAA, as well as secure data through advanced access rights, SSL, encryption, audit trails, and high availability and integrity.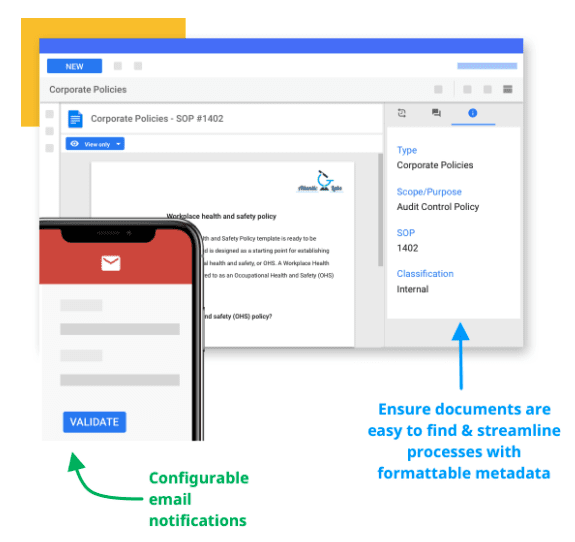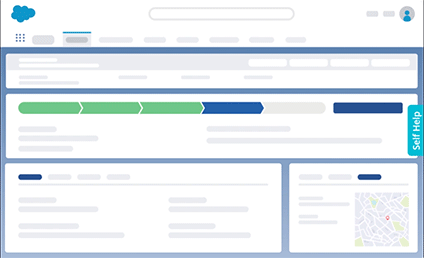 Empower your employees with guided workflows and embedded knowledge bases with Whatfix
12 Best Document Management Software in 2024
Here are 12 of the best and most popular document management tools, with information on pricing, review ratings, and feature sets to help you make an informed decision.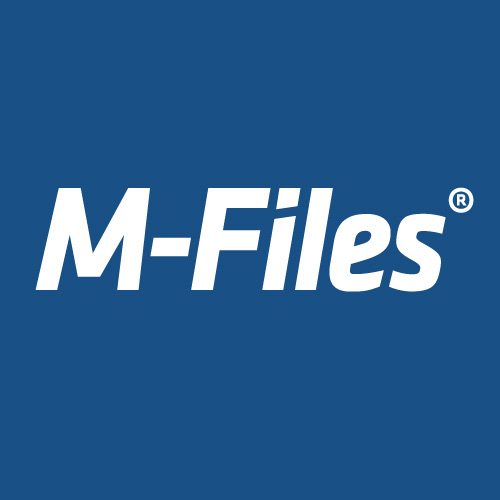 Pricing:

Custom quotes

DMS Type:

On-premise, Cloud, or Hybrid

G2 Review Rating:

4.2/5

Capterra Rating:

4.2/5
M-Files is a next-gen intelligent information management platform that helps users retrieve and use information effectively. While traditional enterprise content management systems can disrupt existing systems or require data migration, M-Files unifies content, data, and systems across the company. 
One of the few platforms to use AI in this list, M-Files prevents silos by instantly delivering the right content to the right person. Like Templafy, the platform integrates with other repositories such as SharePoint, ECM systems, CRM, ERP, and intranet network folders. 
Users benefit from automated workflows, advanced permissions, and easy access. M-Files has a solution, whether you have a simple document management use case or need to automate complex workflows.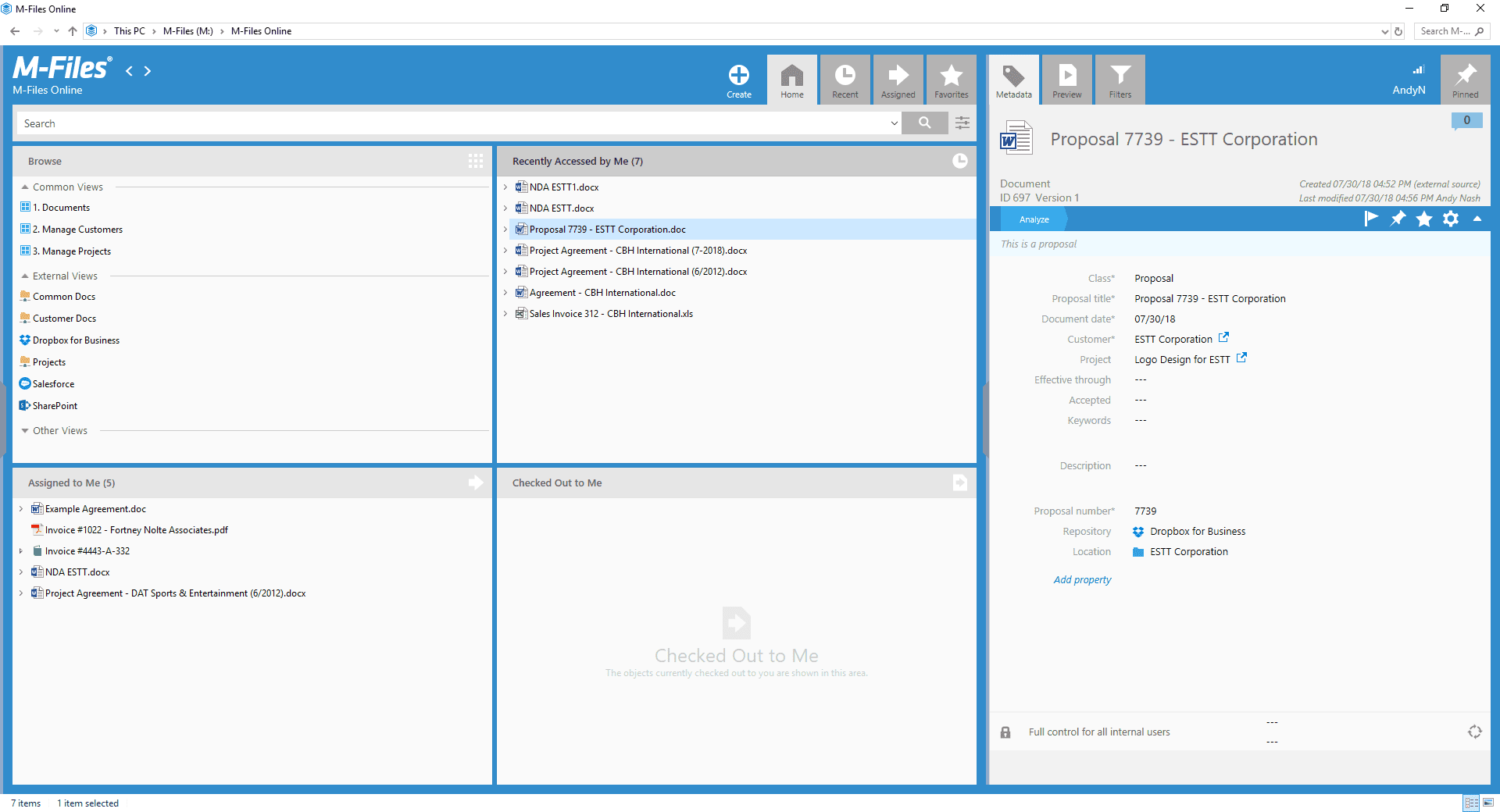 Main Features:
Dynamic access rights

– based on metadata about document type, project or workflow state

Single view for all content

– integrates with other systems and repositories without migration

Workflow automation

– track tasks and adhere to legal regulations automatically

Automatic updates

– software gets updated automatically at regular intervals
Compliant with: GDPR, HIPAA, ISO/IEC 27001:2013, SOC 2 & 3, ISO 9001:2015, ISO/IEC 27017:2015, ISO/IEC 27018:2014, ISO 22301:2012, Records Management – SÄHKE2, DoD 5015.2, MoReq2, FDA 21 CFR part 11, Eudralex Vol 4 Annex 11, SOX-404, FIPS 140-2 Level 2
Notable brands that use M-Files: NBC Universal, OMV, and Valmet.
Pricing:

Custom quotes

DMS Type:

On-premise, Cloud, or hybrid

G2 Review Rating:

4.3/5

Capterra Rating:

4.4/5
eFileCabinet is a document management and workflow automation platform that offers user-friendly accessibility and customizable security. Designed for businesses of all sizes, eFileCabinet provides file sharing, document retention, and version control to improve process efficiency.
With options to set up a cloud or on-premise DMS and easy access via a web browser or desktop app, eFileCabinet offers a ton of flexibility. 
eFileCabinet has a couple of different products under its hood: 
Desktop DM – on-premise document management solution 

SecureDrawer – a web portal for secure file sharing

Rubex – next-gen DMS (

Jump to our review of Rubex

)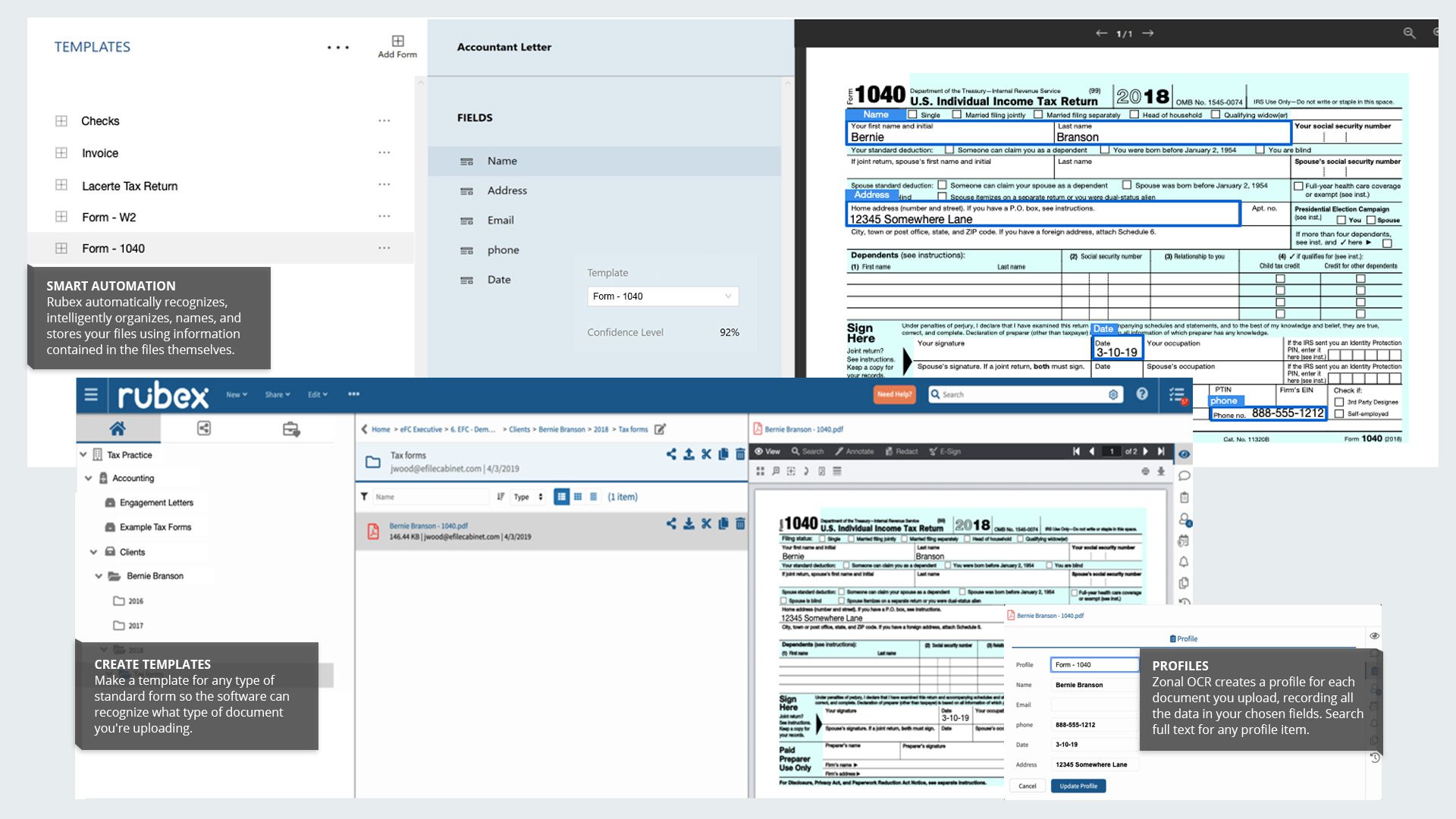 Main Features:
Automatic Cloud backup

– for on-premise and desktop users via CLOUD VIEW 

Secure file sharing

– web-portal to send and receive files from customers via SecureDrawer 

Dynamic, instant access

– via Sidekick eliminating the need to go back and forth between apps

Virtual data entry

– saves you hours of repetitive labor via Zonal OCR
Compliant with: GDPR, HIPAA, FINRA, SEC
Notable companies that use eFileCabinet: Oak Bridge Financial, Alta Medical Management, and Hill & Associates.

Pricing:

$5-20 per user/month

DMS Type:

On-premise and Cloud

G2 Review Rating:

4/5

Capterra Rating:

4.3/5
SharePoint in Microsoft 365 is a cloud-based service designed for businesses of all sizes. Microsoft describes SharePoint as "Collaboration, Portal, Search, Enterprise Content Management, Business Process Management, and Business Intelligence." 
Companies can either subscribe to a Microsoft 365 plan or the standalone SharePoint service. SharePoint helps manage and secure content, knowledge, and apps to enable seamless collaboration, teamwork, and quick data retrieval. It also lets users create sites for internal use.
Based on the feature set, it's evident that the platform is designed to grow with your business no matter its size.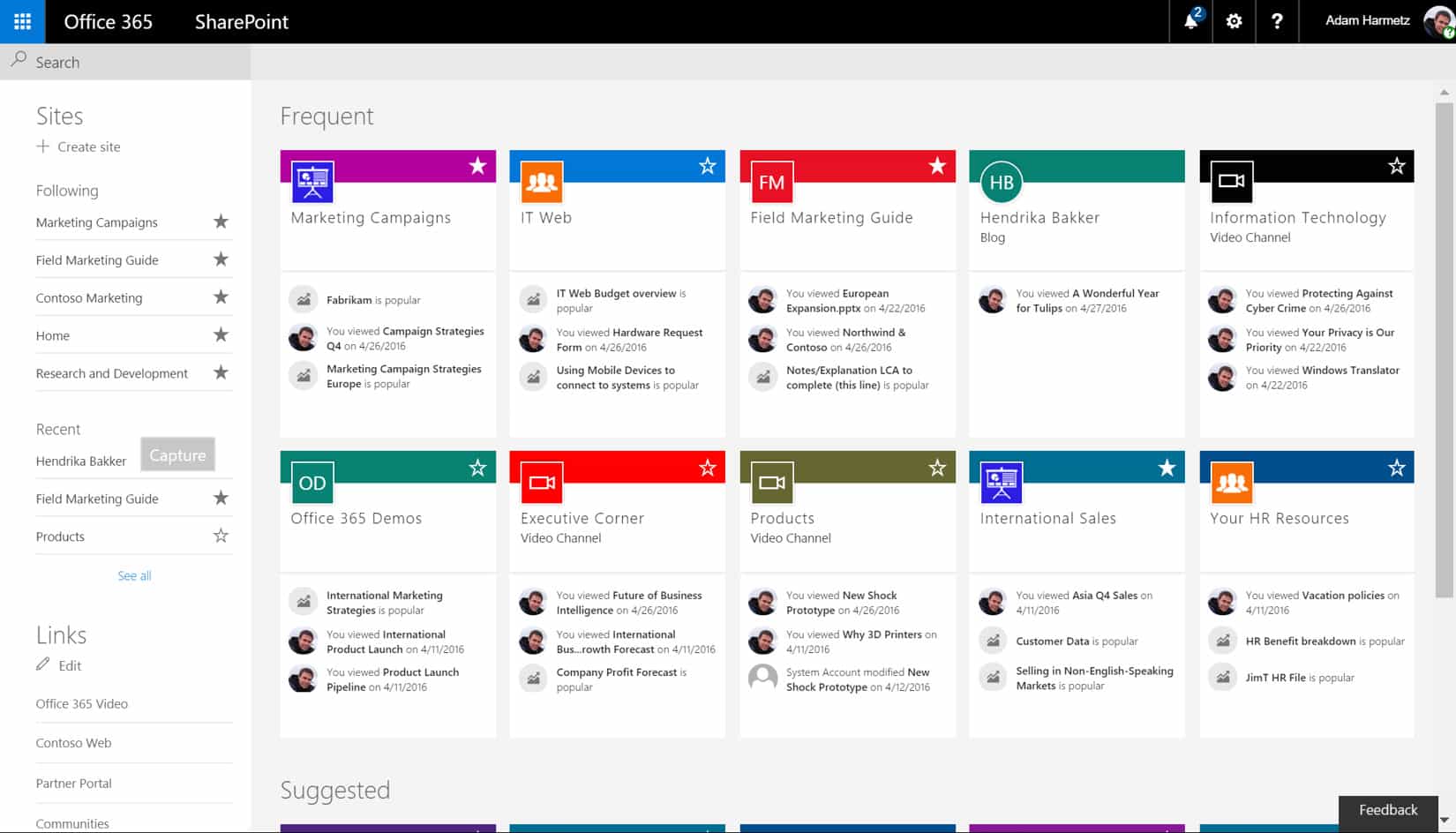 Main Features:
Reusable templates

–

helps create documents fast and easy

Enterprise search

– various options to search for files across DMS and integrated systems

Restricted data sharing

– blocks accidental sharing of sensitive data through rule-based automated identification

Customization friendly

– can be tailored to meet business needs no matter the size
Compliant with: GDPR, HIPAA
Notable organizations that use SharePoint: FEMA, VMWare, and NHS.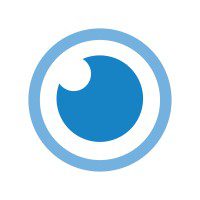 Pricing:

Custom quotes

DMS Type:

On-premise, Cloud or hybrid

G2 Review Rating:

Unavailable

Capterra Rating:

4.9/5
Optix by MindWrap is a document management and workflow solutions platform that helps multi-user organizations with digital transformation via intelligence and automation. Built for businesses and nonprofits, Optix is a robust and easy-to-use platform that supports companies going paperless.
It's easy to search, file, and organize documents as well as design workflows in minutes with Optix's drag-and-drop technology. Available for both Mac and Windows, Optix offers both on-premises and hosted solutions and easily integrates with other business apps. 
Also, Optix is not just a document management system. It also offers digital rights management, content management, records management, business process management, and SOP creation.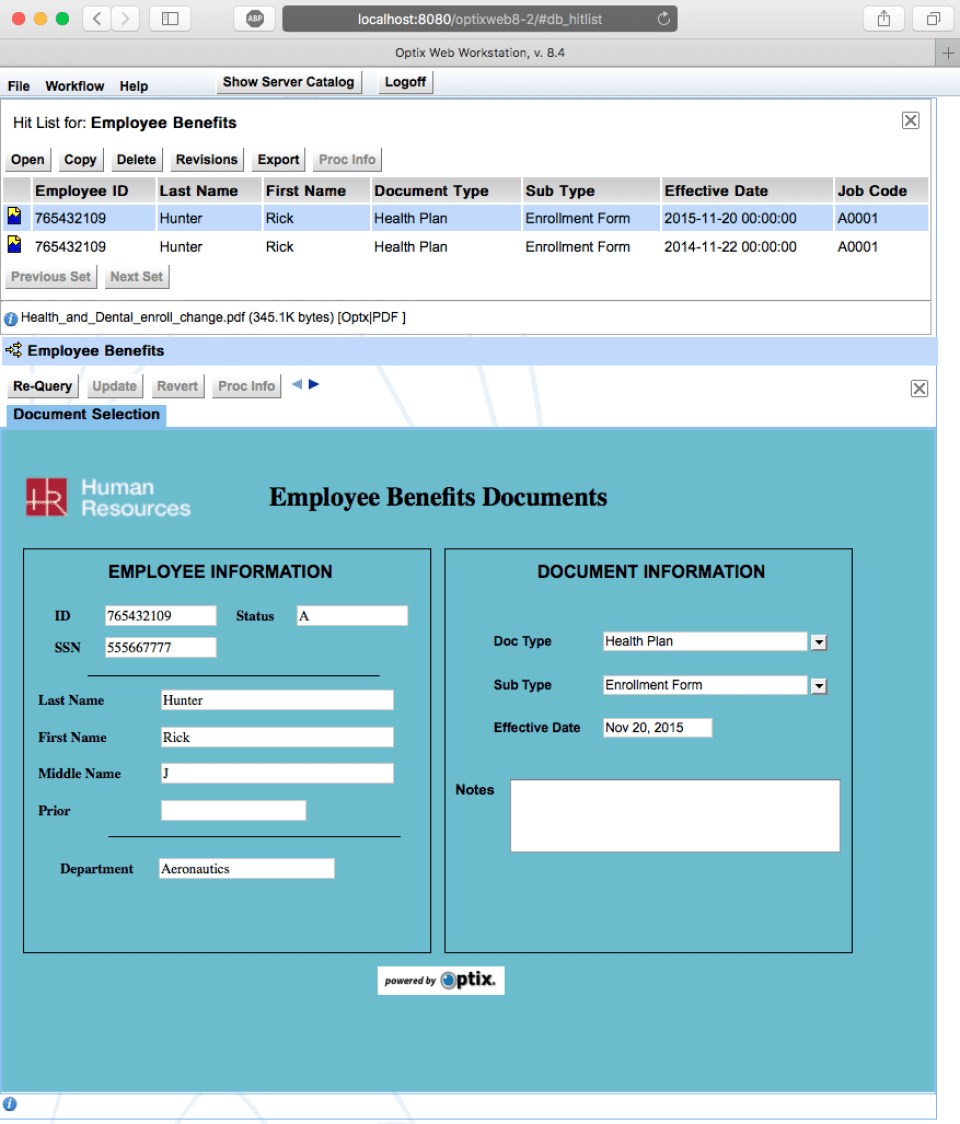 Main Features:
Native macOS development

– Optix's information management tools are built for the Macintosh environment

Revision integrity

– allows only one user to edit a file at a time showing others a read-only version

Graphical route editor

– helps create complex workflows in minutes

Multiple security levels

– complete control over who can access documents
Notable organizations that use Optix: MIT, Heifer International, and Fairbanks North Star Borough School District.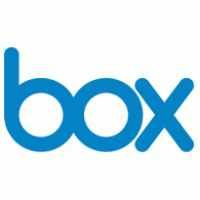 Pricing:

Custom quotes

DMS Type:

On-premise and Cloud

G2 Review Rating:

4.2/5

Capterra Rating:

4.3/5
A cloud-native document management platform, Box, helps businesses create, store and collaborate on content securely from any device. Instead of defining itself as a DMS, Box has dubbed itself "The Content Cloud" since it helps manage the entire content lifecycle with ease. 
Box integrates with 1,500+ apps via pre-built integrations and can be customized to fit any organization's needs. Like eFileCabinet, Box has many add-on products—Box Sign, Box Shield, Box Governance, Box Platform, and Box Zones. 
In addition to standard document management software features, Box also uses Machine Learning to auto-tag files and recommend content.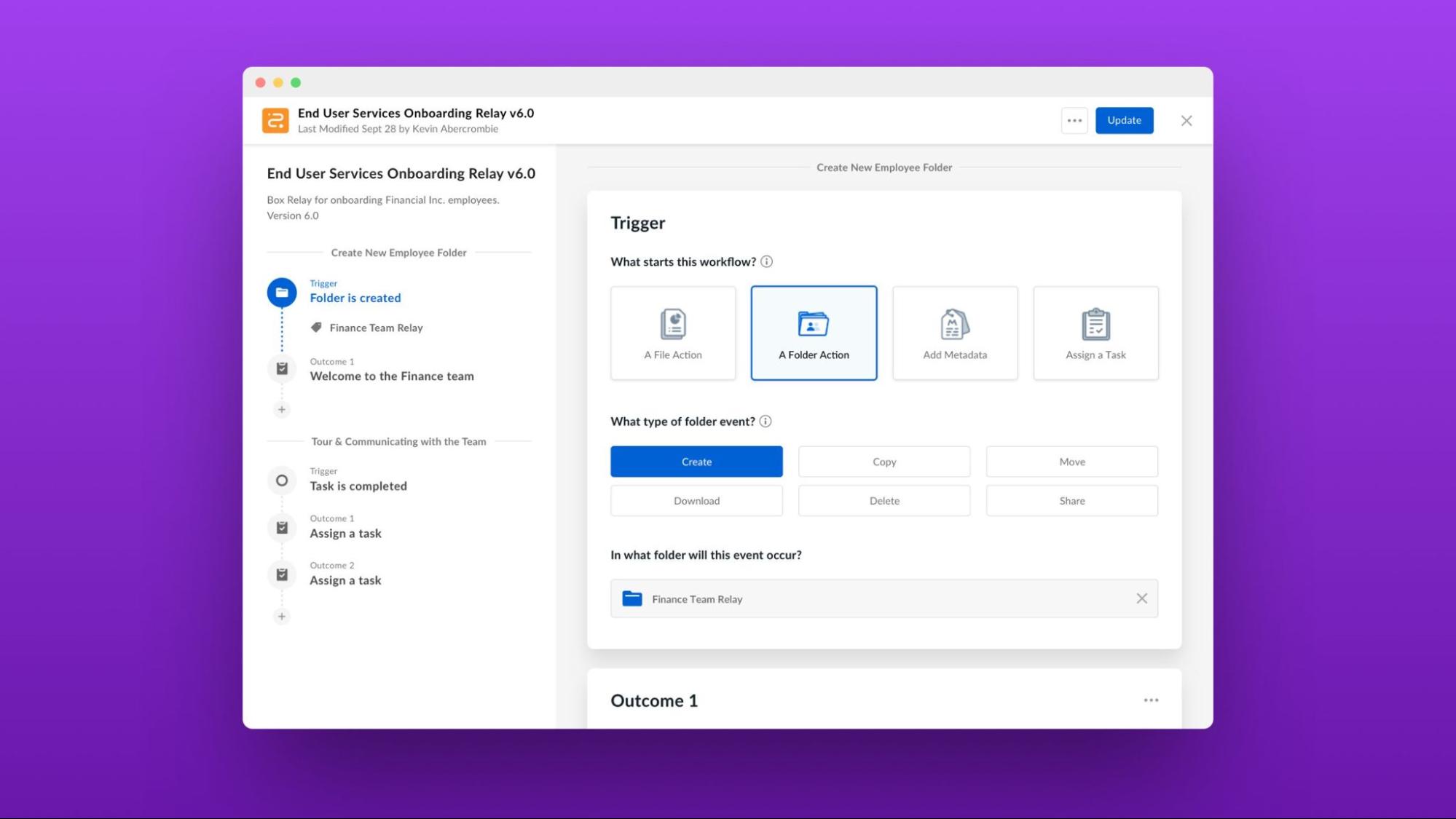 Main Features:
Document lifecycle management

– handle content while staying compliant with regulations, discovery requests and data retention policies

Robust user permissions

– ensure only the right people have access to content and audit user activity

Extract insights

– use ML to automate tasks and offer recommendations

Seamless integration

– with enterprise applications and open APIs
Compliant with: FINRA, HIPAA, FedRAMP, and more
Notable brands that use Box: AstraZeneca, JLL, and Nationwide.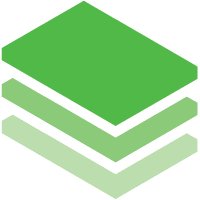 Pricing:

Custom quotes

DMS Type:

On-premise and Cloud

G2 Review Rating:

4.4/5

Capterra Rating:

4.7/5
FileHold is a document management software that helps businesses capture, index, store, search, and version documents as well as review and approve workflows. It can be purchased as a license or a monthly subscription to be installed on-premises or in the cloud. 
FileHold has two products – 
FileHold Express:

Smaller businesses or organizations looking to start small (only 20 users)

FileHold Enterprise:

For medium to large organizations (more than 20 users)
Apart from the standard features of a DMS, FileHold also offers some optional features including third-party integrations and the option to white-label the solution and localize the language.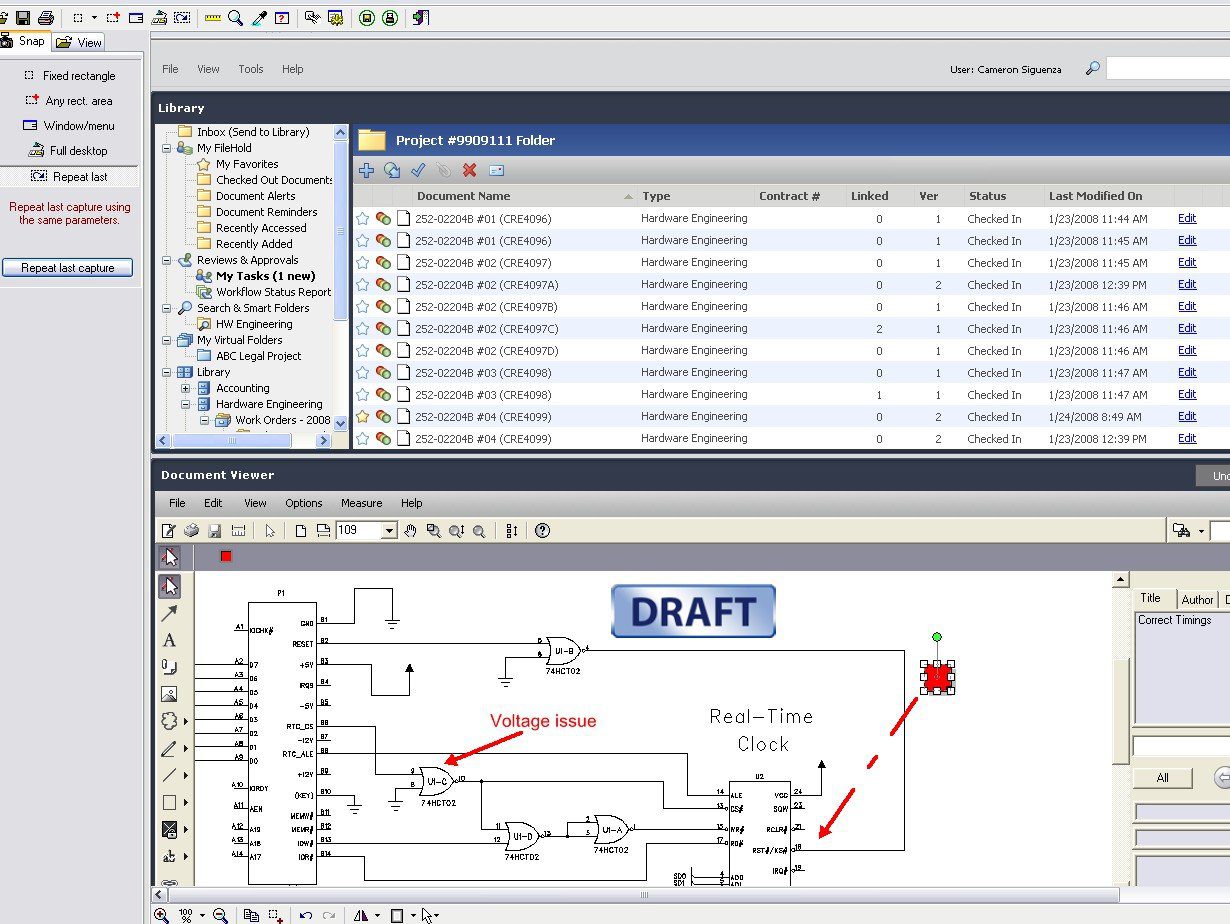 Main Features:
Document Linking

– helps users link related documents that aren't stored in the same folder to see all linked docs with minimal clicks quickly

FileHold Courier

– transmit documents to internal and external stakeholders securely and get notified when it's been opened

FastFind

– helps you search for files located anywhere without leaving the parent app

Autofiling

– helps users file documents automatically based on metadata and an intelligent in-built algorithm
Compliant with: GDPR, HIPAA, PIPEDA, APPS, and more
Notable brands that use FileHold: General Electric, BMW, and Panasonic.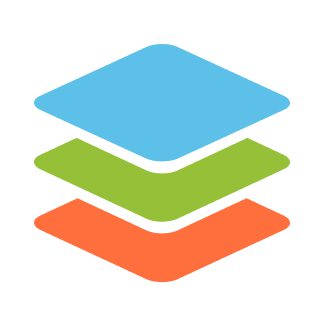 Pricing:

Free to $8 per user/month (Cloud),  $1,900-$4,150 per server (On-premise)

DMS Type:

On-premise and Cloud

G2 Review Rating:

4.4/5

Capterra Rating:

4.5/5
OnlyOffice is a document management platform that helps businesses create a paperless office and streamline tasks to increase productivity. It lets you organize documents, work in multiple formats, and collaborate with others on a secure platform. 
With its rich feature set, OnlyOffice lets you create documents using its customizable style creation both on-premises and in the cloud. 
Note: OnlyOffice Workspace has other products besides a DMS—CRM, mail management, project management, and a time management tool.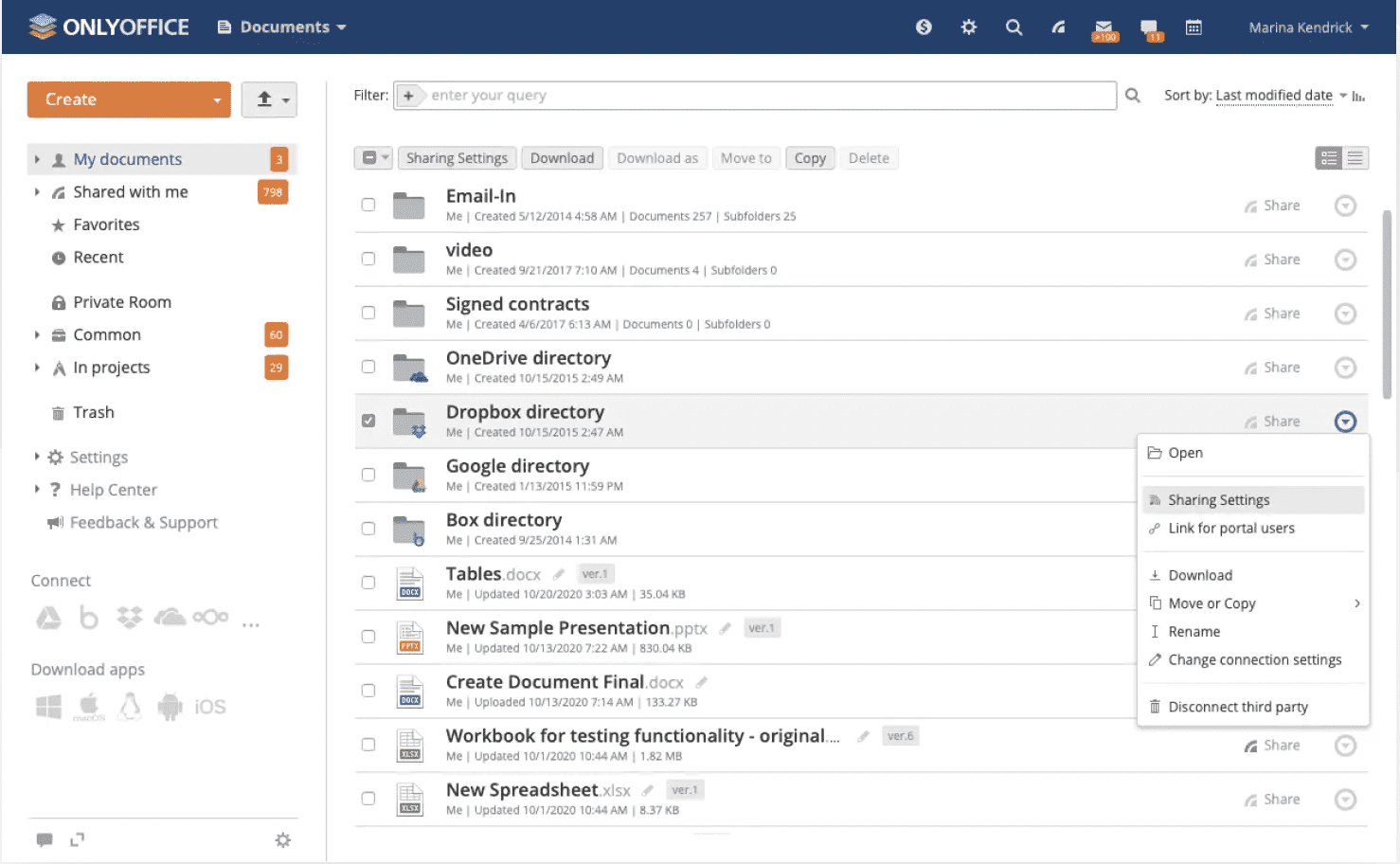 Main Features:
Secure environment for co-editing

– choose between two co-editing modes to collaborate seamlessly

Version and revision control

– track minor changes and mark milestones with file versions

Third-party integrations

– extend DMS functionality by connecting to Bitly, DocuSign, WordPress, or OnlyOffice modules

Powerful online editors

– compatible with Microsoft document formats and a multi-format media player
Compliant with: GDPR, HIPAA
Notable organizations that use OnlyOffice: Thomson Reuters, Deloitte, and Suzuki.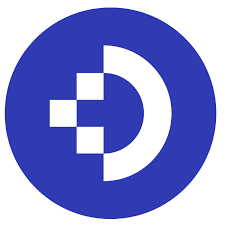 Pricing:

Custom quote

DMS Type:

On-premise and Cloud

G2 Review Rating:

4.4/5

Capterra Rating:

4.6/5
DocuWare is a cloud-based document management software and offers workflow automation services to teams and companies of various sizes. This multi-tenant app helps capture and process data securely and supports distributed teams with instant access. 
The platform integrates with your CRM, ERP, or other business app to help transmit information seamlessly. It's also got high availability and scalability.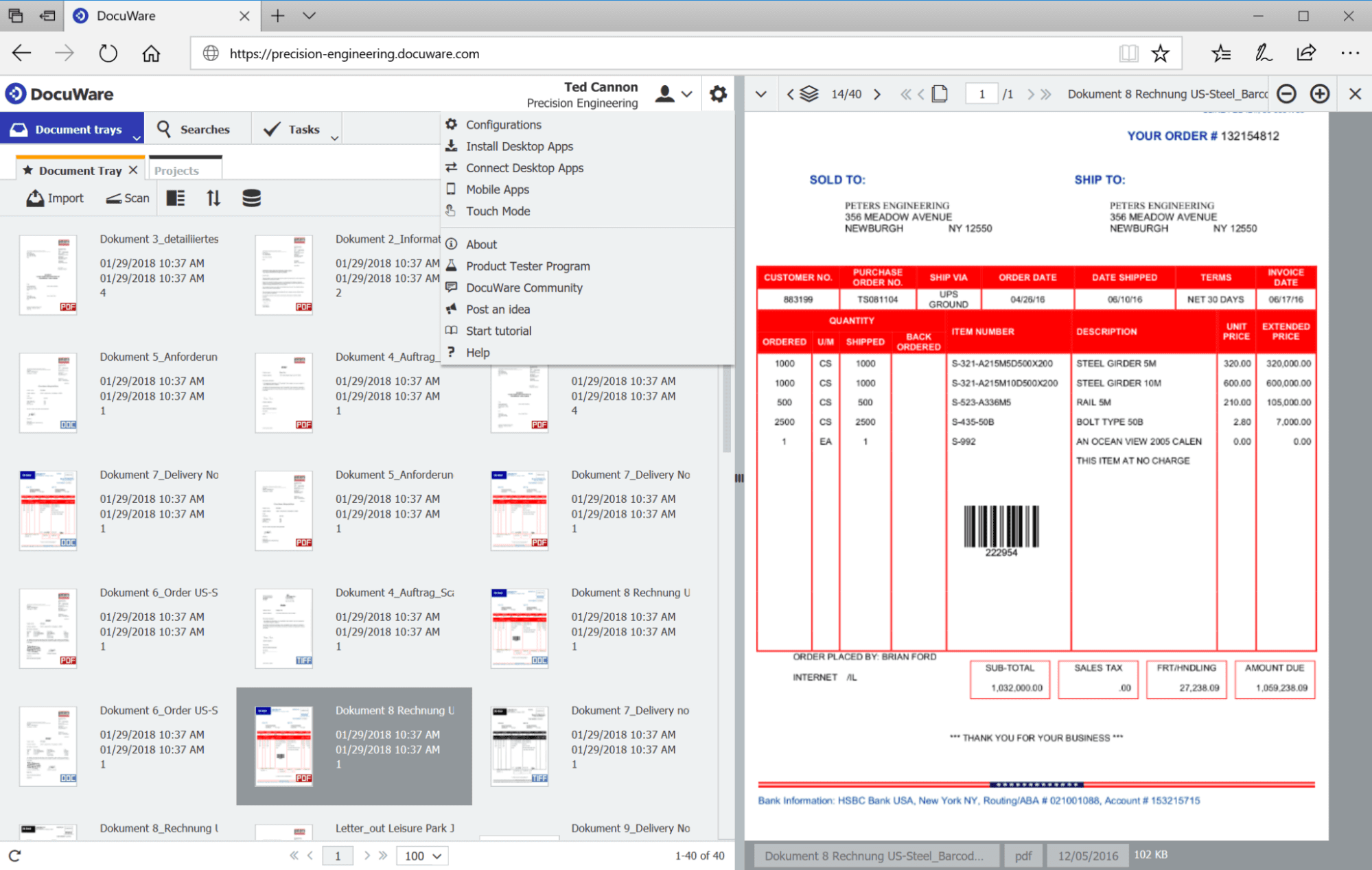 Main Features:
Document encryption and separation

– uses military-grade encryption (AES) and separates customer data from system data

AI-driven intelligent indexing

– identifies most valuable information in a document and converts it into highly structured, usable data 

Out-of-the-box workflows

– help you automate important business processes with ease
Compliant with: GDPR, HIPAA, ISO 9001, ISO/IEC 27001, GoBD IW PS 880, and more
Notable organizations that use DocuWare: Culinare, Jura, and ILB Logistics.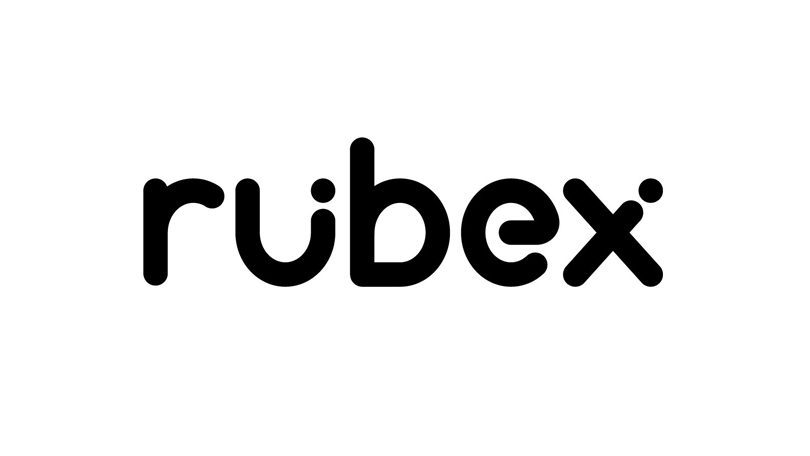 Pricing:

Custom quote

G2 Review Rating:

4.3/5

Capterra Rating:

4.4/5
Since it is a product by eFileCabinet product, the capabilities and features of the platform remain largely the same, with some smarter automation and advanced DMS features to look forward to.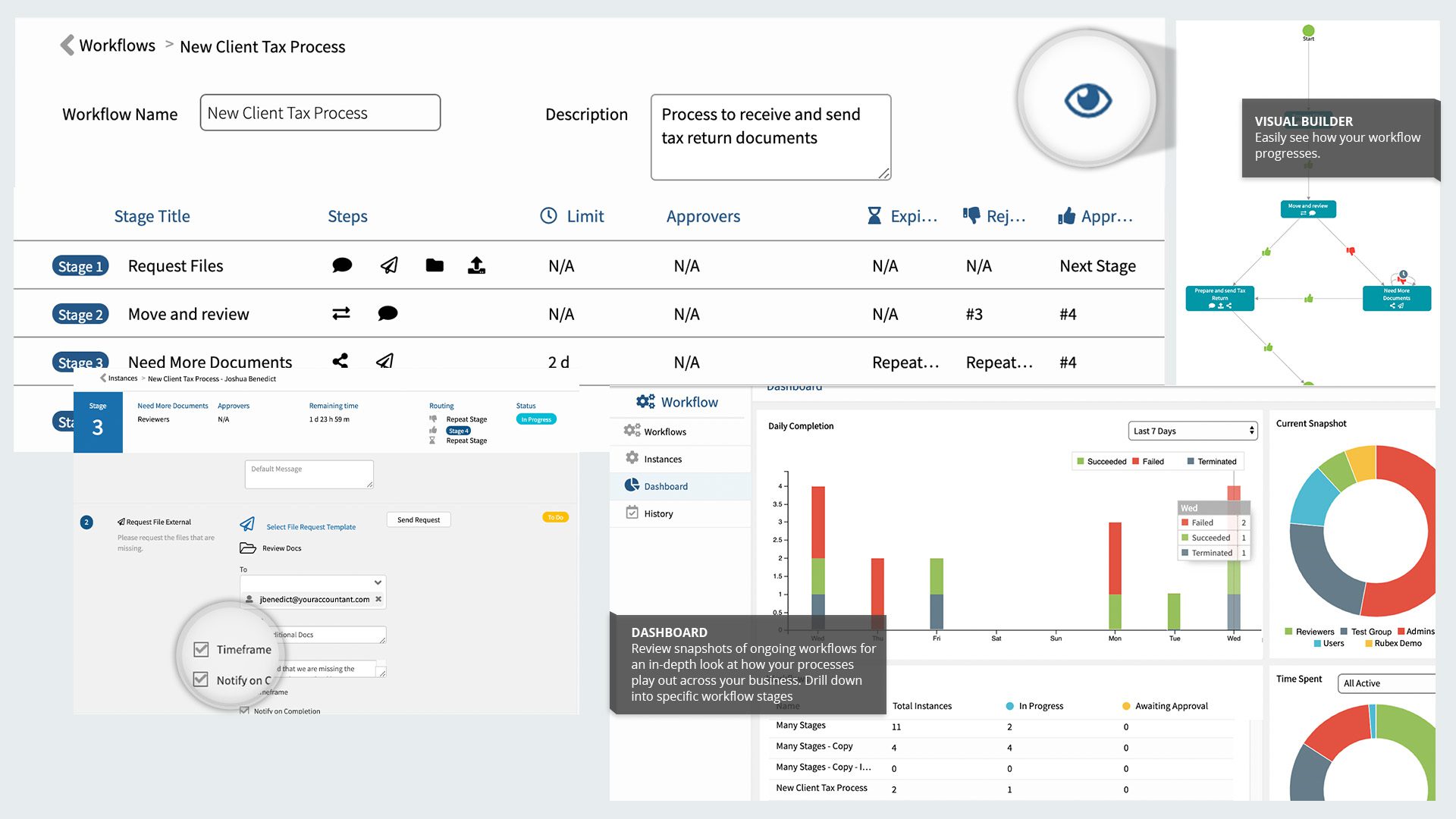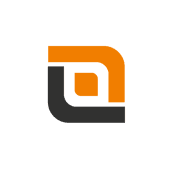 Pricing:

Custom quote

DMS Type:

On-premise, Cloud

G2 Review Rating:

4.3/5

Capterra Rating:

4.7/5
LogicalDOC is an open-source document management software that helps businesses manage documents with a laser focus on retrieving information fast and automating business processes. You can create, co-author, and collaborate on documents and integrate with Microsoft Office and Outlook or shared folders. 
Like other DMS on the list, LogicalDOC includes additional features like record management, knowledge management, and content management.
What's different about LogicalDoc is how it lets you evaluate the software in 2 modes – a free trial and a demo site that doesn't require you to download anything to your PC.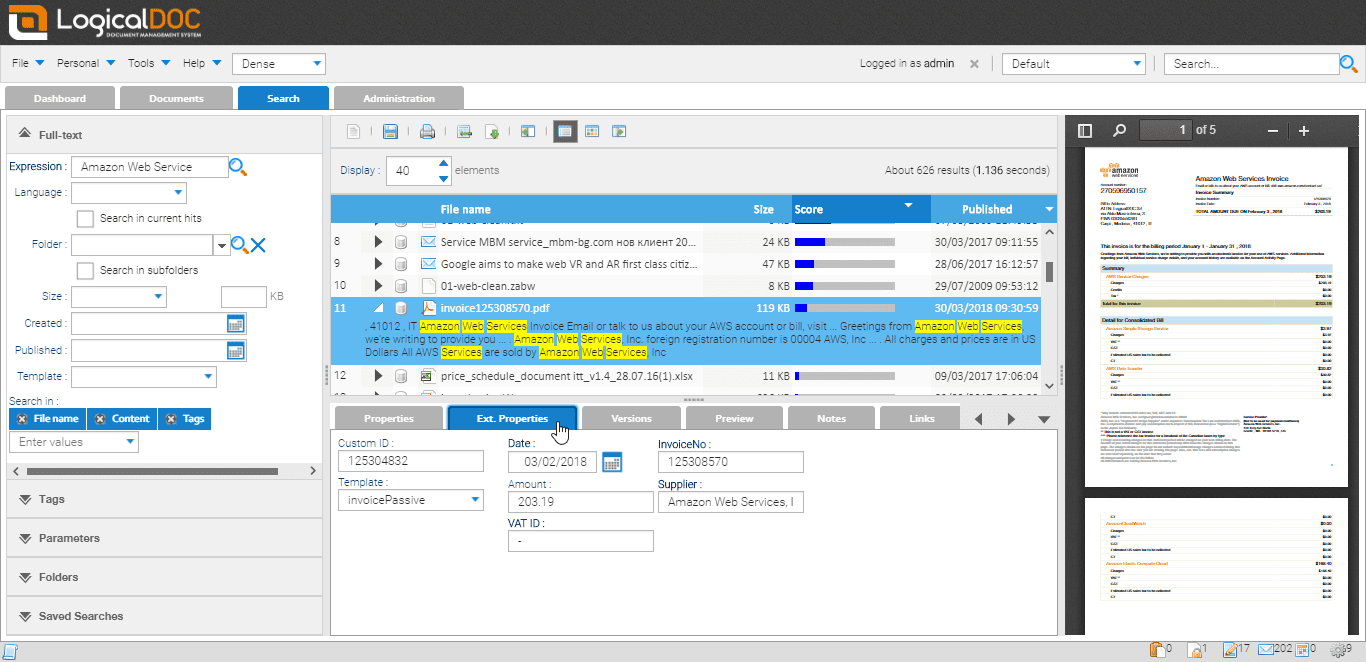 Main Features:
DropSpot

– drag and drop any files into the archive from your desktop

Auto naming and Auto folding

– automatically name and move files to the right folder

Workflow Engine

– users can create complex workflows, assign tasks to users and automate repetitive processes
Compliant with: GDPR
Notable organizations that use LogicalDOC: Sosel BC, Cox Gomyl, and Datum Consulting.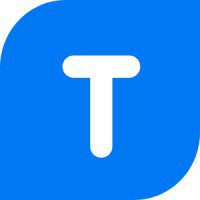 Pricing:

Custom quotes

DMS Type:

Cloud

G2 Review Rating:

4.3/5

Capterra Rating: 3.9

/5
AODocs is a document management and content intelligence platform specifically for companies using Google Workspace.
The platform is AI-driven, allowing organizations to use its features to create process automation, reduce human errors, and improve compliance.
It also has an incredibly intuitive interface, making it stick out in comparison to other legacy DMS platforms on this list that have outdated UIs.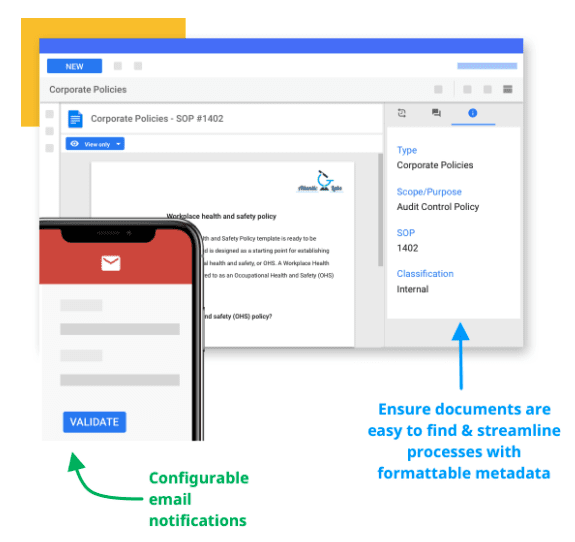 Main Features:
Simple document management

– integrates with Google Workspace and Office365 to bring all document management features directly into your workspaces

Compliance control

– permissions and access compliance features allows organizations to manage permissions directly in Google Docs, Sheets, and other Google tools.

Business process & workflow automation

– AI-powered automation streamlines important content-focused processes for your organization
Notable organizations that use AODocs: Randstad, World Wildlife Foundation, Whirlpool.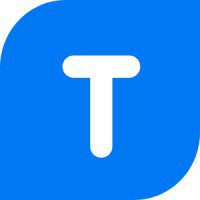 Pricing:

Custom quotes

DMS Type:

On-premise, Cloud

G2 Review Rating:

4.2/5

Capterra Rating:

4.8/5
Templafy is not technically a document management system—it does not store or file documents. The core use of the platform is to help users generate new documents from approved templates and digital assets to maintain brand identity.
While it isn't technically a DMS, Templafy integrates with the following DMS to help you get more out of them: 
iManage

F2

WorkZone

SharePoint

Maconomy

F2

NetDocuments 
When users open a template from a DMS, it opens a Word or PowerPoint file (which can also be opened in Google Docs and Slides.) Templafy detects document properties and prompts users to select the relevant template. The template is then merged with data from the DMS. This results in an on-brand, compliant and personalized document that is stored in the DMS. 
Built for enterprises, Templafy can be better classified as a document template management platform that works across devices and office applications.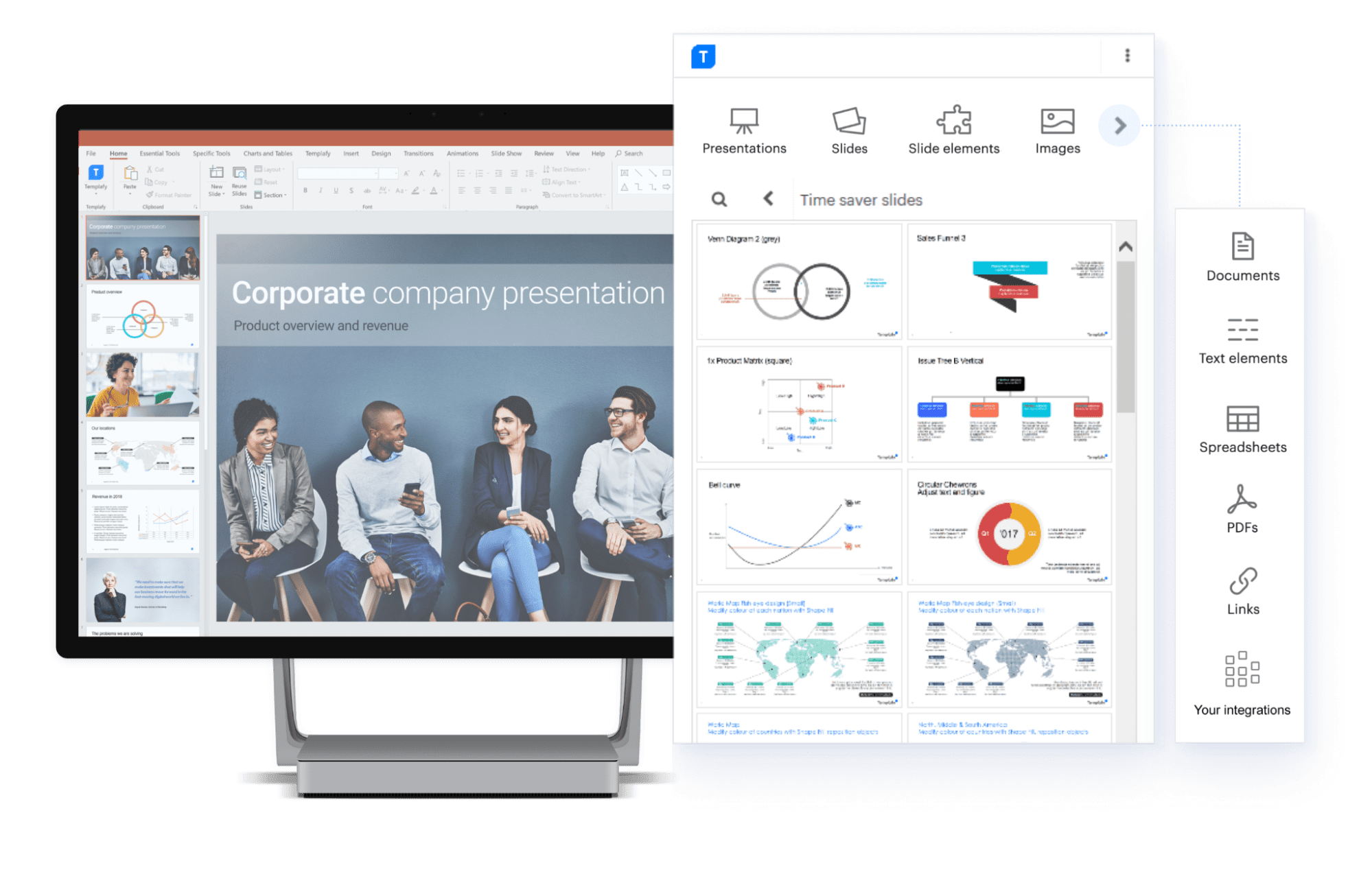 Main Features:
Connects and merges relevant data from the DMS

– simplifies business document creation workflows

Distribute real-time updates

– via a centralized platform with complete metadata

Seamless integrations

– easily pull data from anywhere 

Secure and efficient workflow

– for the entire document lifecycle

On-brand document creation

– build accurate documentation via automation
Choose the right adoption strategy for your document management software with Whatfix
One of the most common mistakes people make when implementing DMS is to rush the process. Careful software implementation takes time and often requires finding the right experts to train admins and employees, so the features don't go underutilized. 
When you're ready to set up your DMS, choose a digital adoption platform such as Whatfix to support your employees with in-app training and on-demand learning through product tours, tooltips, and interactive walkthroughs.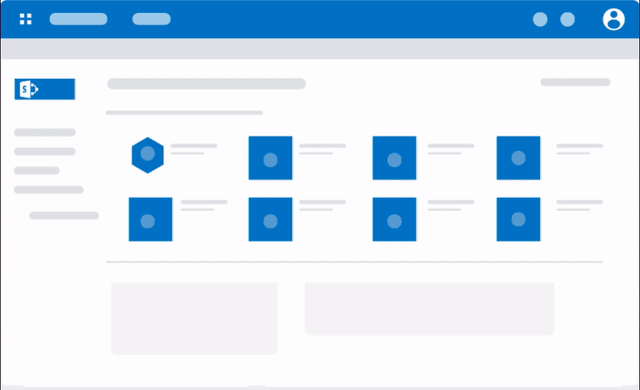 With Whatfix, you can integrate your document management software and all of its add-ons with your suite of business apps – from Salesforce, SuccessFactors, MS Teams, and hundreds of the leading enterprise vendors – making it easy for users to find the help they need, when they need it.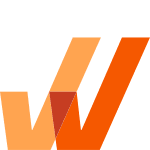 Request a demo to see how Whatfix empowers organizations to improve end-user adoption and provide on-demand customer support
Subscribe to get new content delivered directly to your inbox.