What Is Knowledge Management?
Knowledge management is the systematic method of creating, capturing, organizing, storing, and sharing essential information – typically in a knowledge base – to become more efficient. It's a process that utilizes your company's existing knowledge to create value. The main goal of knowledge management is to connect employees seeking knowledge and solutions to the correct information as quickly as possible. If your company doesn't have a knowledge management plan, you're likely losing information and opportunities.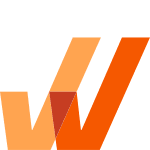 Request a demo to see how Whatfix empowers organizations by expanding their employees' digital capabilities with in-app guidance and on-demand support.
Subscribe to get new content delivered directly to your inbox.