The rise of the digital workplace has been widely adopted by organizations across industries.
It allows workers to be more productive and effective at their roles by gaining more flexibility and control over their work environment. It also allows remote organizations to save money on office space and equipment, as well as remote geography from the recruiting process that allows for a much broader talent pool.
On the other hand, remote work stifles collaboration. In the absence of physical proximity, employees have difficulty sparking the kind of spontaneous discussions and brainstorming sessions that lead to the best ideas.
To solve this collaboration issue, organizations must invest in versatile team collaboration and communication tools such as Microsoft Teams.
However, if your Microsoft Teams implementation project isn't aligned with your organization's structure and needs, your technology investment will quickly fail.
This article provides guidance and tips to equip organizations with the insights and tools needed to successfully implement MS Teams, as well as drive adoption of the tool among your workforce.
MS Teams is a digital workspace app for organizations to facilitate better collaboration, communication, document sharing, file storing, video chatting, and more. It's a hub for distributed organizations to use as a hub for overall better collaboration, communication, and knowledge sharing – and is the most widely-used alternative to Slack.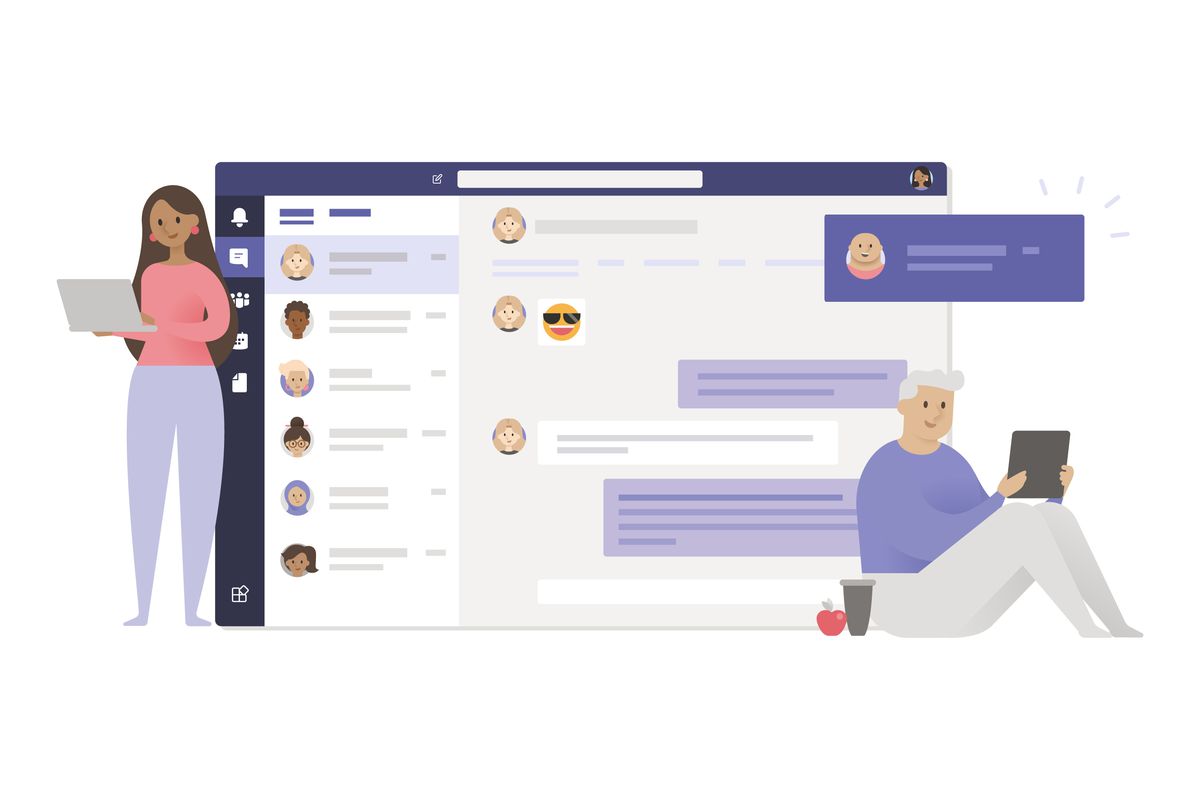 7 Steps for a Successful Microsoft Teams Deployment & Implementation Project
While MS Teams implementation is relatively straightforward, it can also be an intimidating and complex process due to its diverse and customizable functionalities.
To ensure your best chance at success with your Microsoft Teams implementation, you need to make sure that your Teams implementation aligns with your organization's goals and addresses its immediate needs.
Here are seven steps to follow as part of your MS Teams implementation plan:
1. Build your MS Teams implementation team
When putting together an implementation team, you have three options:
Use members of your in-house IT staff.
Use the services of a Microsoft Teams implementation partner.
Use a hybrid approach with a combination of both members of your IT staff and an official Microsoft Teams implementation partner.
It's possible to carry out an MS Teams implementation on your own using members of your IT team.
But do they have the bandwidth to support such a large implementation plan project? Do they have the technical experience required to implement an optimal solution suited to your organization's need, without making mistakes and acquiring technical debt?
Hiring a third-party Microsoft Teams implementation partner is a positive investment because they'll leverage their wealth and experience to get things done efficiently and effectively, mitigating potential failure. MS Team implementation partners have worked with various organizations and can help you plan, build, and train your team – while also giving you insights and opening up possibilities that wouldn't be available without them.
By taking a hybrid approach to software implementation, you can leverage a third-party implementation partner while also including members of your IT team to ensure that you won't need to depend on an outsourced partner indefinitely.
The partners handle planning, building, and training the members of your IT team to help them gain more understanding of the tool. Then, your IT team can handle the end-user employee training, support, and maintenance of the solution.
This implementation team should ideally be made up of, but not limited to, the following personnel:
Project Manager: Owns the entire implementation process, keeps the lines of communication clear regarding the progress or blockers of the project and guides the deployment to a successful completion
Collaboration Lead/ Architect: Creates and implements the solution architecture
Network Lead: Provides insights into network design and execution
Security Lead: Provides insights into security design, process, and implementation
Training Lead: Designs and implements user adoption training
Your goals for the Microsoft Teams implementation project are the "big picture" or eventual end-state that answers the question "why are we doing this?"
The goals you define will determine features that will be included as part of the implementation project.
For example, your goal could be one or all of the following:
Simplify communication by centralizing your contacts and enabling persistent chat tracking to access your chats quickly.
Eliminate the frustration of locating a misplaced email attachment by storing and accessing files in a central location.
Provide easier and faster access to all team materials by centralizing project notes, Office docs, team members' conversations, and meetings.
To define goals for your organization's Microsoft Teams implementation, consult the intended end-users (employees and management) to find out their pain points. Bear in mind that the commission will be beneficial only if it simplifies or improves how these individuals work.
However, you will not be consulting everyone in the organization to avoid a case of "too many cooks in the kitchen" causing a project blocker. Instead, you can put together a small steering committee made up of representatives of upper management and representatives of employees across various departments and levels.
When discussing with the committee to discover pain points, consider asking questions around the following points:
Description of the current business process, and how it relates to their day-to-day:
Challenges with the current business process, and how it relates to their day-to-day:
How Microsoft Teams can assist in overcoming these challenges, and how it relates to their day-to-day:
The anticipated and quantifiable business outcomes associated with overcoming these challenges, and how it relates to their day-to-day:
3. Prioritize features and set project timelines
The pain points discovered and goals defined in the previous step will determine what custom features you should build as part of your Microsoft Teams implementation. But not all features have the same level of importance.
There are features that will impact collaboration within the organization the most, and there are those which are just nice to have. That's why you need to prioritize features.
Prioritizing features ensures that you're spending your limited time and energy building features that will solve the most pressing challenges for your organization. Other nice-to-have features can come later.
Alongside feature prioritization, you should also set a defined timeline for the project. A defined timeline helps your implementation team stay on track and informs the work that needs to be done at each point. Consider a timeline that's not too accelerated (where tasks might be overlooked) or too distant (where momentum might be lost).
4. Start building out your deployment instance
Now it's time to build out features that were prioritized in the previous stage. While building, here are some best practices to keep in mind to ensure that your MS Teams implementation stays secure and easy to manage and maintain.
Limit team creation ability to a few people: Leaving team creation open to everybody in the organization opens your Microsoft Teams implementation to the risk of mismanagement, disorderliness, and confusion. It would be best if you limit team creation to a few people (like department heads) and establish procedures for team creation to ensure there are no similar channels or teams for the same department, project, or initiative.
Set up tagging: Tagging allows you to group team members by specific attributes (such as their location, job position, project, or skill) using a tag name. This way, anybody can quickly start a conversation with this specific group of people by mentioning their @tagname in a channel instead of tagging them individually.
Enforce a standard naming convention across entities: A naming convention is a specific agreed-upon format that allows you to name all entities (documents, channels, teams, etc.) within your Microsoft Teams implementation in an orderly way. A naming convention can be defined by a set of attributes, such as the name of a department or its function. For example, a naming convention for documents within your organization could be 'Name of department-Name of project-document name.' A unified naming convention will allow employees to easily and quickly find documents within the platform.
Manage installation of third-party apps: Microsoft Teams allows organizations to smoothly integrate with many third-party apps to further streamline workflows. However, third-party apps can be a potential threat to corporate security because they can get access to sensitive information. You should install only essential apps and try to uncover which information is accessed by them.
5. Organize a pilot launch for user testing
Pilot testing is the type of testing where a subset of the intended users use the software in totality for a period of time before it is launched or deployed to the entire organization. Pilot testing validates technical and user readiness to help identify and mitigate issues, which should be fixed before organization-wide deployment.
You can use members of a particular department as pilot users or members of your steering committee. After the pilot testing is complete, gather all the feedback and support tickets, then work to fix or mitigate any concerns identified before deploying to the rest of the organization.
6. Provide comprehensive onboarding to drive maximum adoption
To realize value from Microsoft Teams implementation, people within your organization must use it. But the thing is, users will not use a technology that they do not understand how to use. That's why having a comprehensive onboarding and training program to help employees get familiar with the tool is essential for your digital adoption strategy
The problem is, designing the optimal onboarding and training program for each user can be quite tricky. Users have varying learning styles and adapt to new technology at different speeds (ie. see the technology adoption curve.)
In-house presentation style training using the end-user Microsoft Teams training guide is a good starting point. However, the amount of information that users are required to absorb and retain in one sitting may result in a low level of engagement because it isn't customized to the specific needs of each user, and to the specific customized instance of your MS Teams application.
A better option is to use a digital adoption platform (DAP) such as Whatfix.
Using in-app guided training and on-demand support content such as product tours, interactive walkthroughs, embedded self-help wikis, smart tips, task lists, and more, Whatfix enables your organization to provide personalized onboarding for all your team members migrating to MS Teams.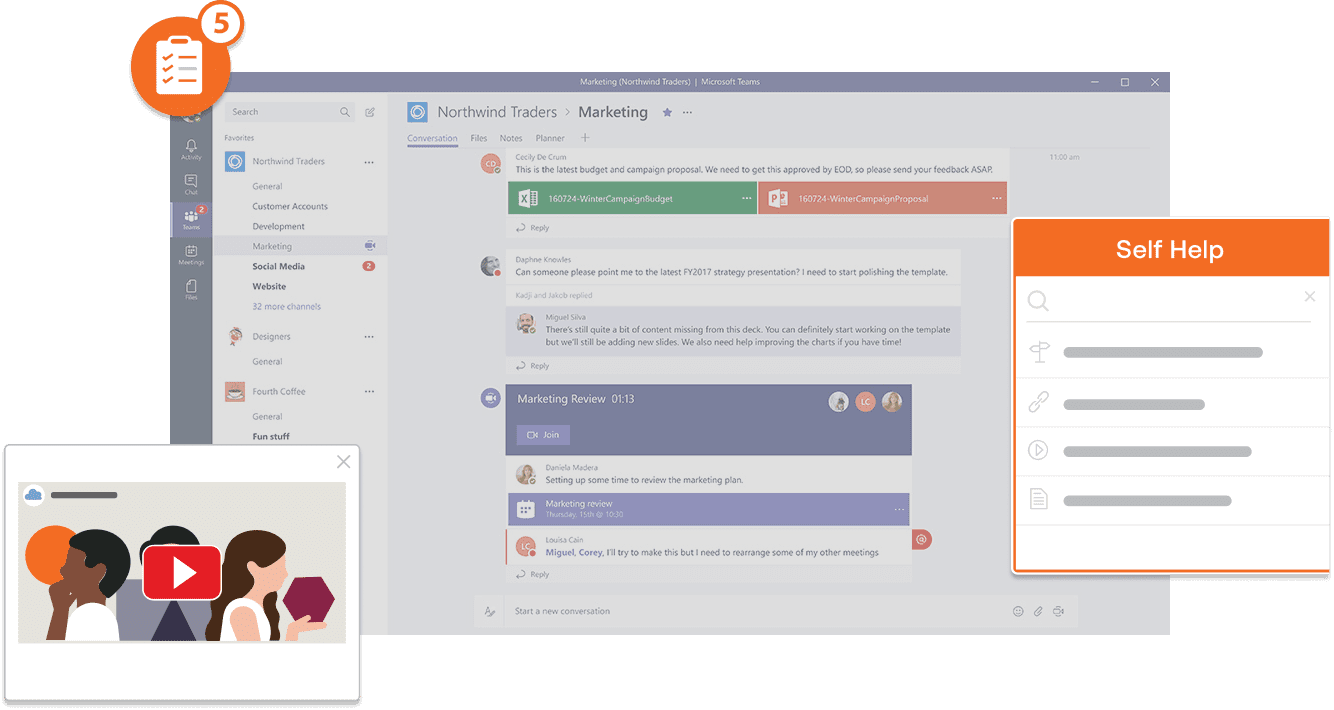 Whatfix provides easy-to-use content creation tools for organizations to build helpful step-by-step content that is embedded directly into MS Teams – and provides helpful analytics on what MS Team features are being used the most, and which needs additional adoption training.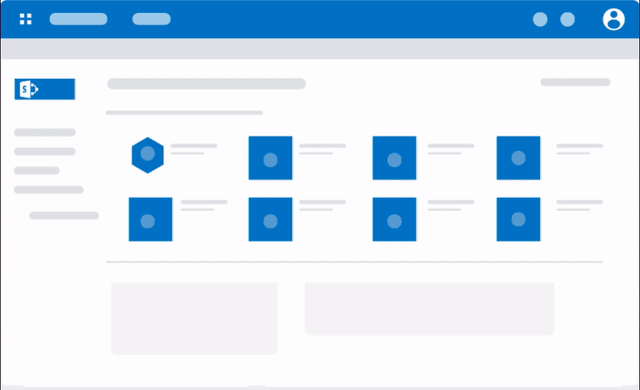 Drive adoption of Microsoft Apps with personalized learning & training flows with Whatfix
7. Maintain your MS Teams application
Congratulations, you've successfully deployed a Microsoft Teams implementation for your organization and trained your employees on using it. Yet, the work doesn't stop there. You need to have an in-house Microsoft Teams admin who will:
Periodically install updates and patches as they're released on the Teams public roadmap.
Regularly solicit, attend to, and evaluate feedback/support tickets submitted by users to identify opportunities for improvement.
Implement new features or fix bugs in accordance with the areas of improvements discovered.
This will ensure that your Microsoft Teams implementation will continually deliver a positive user experience to employees.
Simplify Your Organization's Microsoft Teams Adoption With Whatfix
Getting used to a new tool might be difficult. Nonetheless, Whatfix can assist in simplifying the process.
Whatfix facilitates seamless software learning using in-app interactive instructions on widgets or pop-ups. It fully integrates with Microsoft Teams and uses walk-throughs, videos, self-help menus, and other features to guide your employees through every aspect of the app. With Whatfix, you can significantly reduce the time it takes to onboard employees to Microsoft Teams, allowing them to become productive sooner.
See how your organization can benefit from integrating the Whatfix platform into your upcoming Microsoft Teams implementation and daily workflows.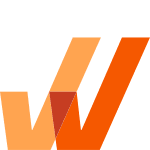 Request a demo to see how Whatfix empowers organizations to improve end-user adoption of MS Teams now.
Subscribe to get new content delivered directly to your inbox.