NetSuite offers an enterprise CRM solution that helps growing businesses:
Start conversations and engage prospects at scale

Provide superior customer service

Automate repetitive tasks (like follow-ups, engagement emails, SMS reminders, etc.) with CRM workflows

Integrate with the rest of their sales stack and build custom applications for their use cases

Manage quotes, commissions, sales forecasts, and partner marketing from one source of truth
NetSuite ranks high on our list of enterprise CRM products to use because it's such an extensive solution. But, that can become an adoption challenge when you're setting up a NetSuite deployment for the first time.
Unlike small business CRMs that work out of the box, NetSuite needs some tweaking, customization, and setting up before you can start using it.
And did we mention that you'll have to carefully move all your data from the CRM (or the spreadsheets, emails, databases, etc.) you use at the moment?
This article will serve as a definitive guide that explains:
The type of NetSuite CRM implementations you can opt for

What you can expect a NetSuite CRM implementation to cost

How long a NetSuite CRM implementation takes on average

The phases and steps of launching a NetSuite CRM implementation

The key challenges you'll face as you roll out NetSuite CRM across your organization
What's the Average Cost for a NetSuite CRM Implementation?
On average, a NetSuite implementation can cost anywhere from $10,000 to over $100,000 for the one-time setup. Subsequently, you can expect to spend in the neighborhood of:
$150 – $250 per hour for customizations

Up to $4,000 for integrations, and

Between $2,000 to $15,000 for training and support
Types of NetSuite CRM Implementation
NetSuite is so customizable depending on your business use case.
Similarly, after purchasing a NetSuite CRM license, there are also different routes you can go with setting up your deployment, depending on your needs and the technical expertise you need.
1. Self, in-house implementation
If you have the resources, you can set up your NetSuite instance, migrate your data from your existing CRM solution, and set up your workflows and processes inside NetSuite, although it's not an advisable option —except you have the technical expertise in-house.
According to Glassdoor, NetSuite developers earn $95,931 per year. At that rate, a staff of two in-house technical supporters would cost nearly $200,000 annually —and that's before you factor in benefits, vacation, etc.
Compared with the pricing for a partner-led implementation, launching NetSuite with in-house skills can look costlier but it all boils down to the size of your business and your custom needs, maintenance, etc.
2. NetSuite direct implementation
After purchasing a license, NetSuite can assist you with setting up a deployment out of the box.
The only downside is that it's pretty much cut and dry: NetSuite's technical team won't carefully assess your company's unique use cases and you'll get a base installation that's enough to get you started.
Cheaper, yes, but not your best option if you need custom applications, integrations, etc.
3. Third-party partner implementation
Third-party NetSuite agencies focus on helping businesses choose solutions, deploy them, train their staff, and maintain their build on an ongoing basis.
What's the Average Time for Implementing NetSuite CRM?
A NetSuite build can take anywhere from three months to over a year to implement. Some variables that can affect that timeline include:
The degree of customization you need

The number of users within your organization

The complexity and number of custom solutions you want to implement

The technical support you have available
It all boils down to the resources you're willing to dedicate to the process and the partner (if any) that you're consulting with. In comparison, companies spend 11 weeks on average selecting a CRM & we advise that your implementation timeframe should be close to that benchmark.
9 Step Process for Implementing NetSuite CRM
Implementing a NetSuite build is an intricate process where you put together the team you need, figure out your goals, launch your migration, train your end-users, and make provisions for ongoing post-live support after the launch.
1. Establishing an implementation team
Building a team is easily the most challenging part of a NetSuite implementation because your deployment will be as good as the technical capacity you employ.
As we mentioned earlier, you can either have NetSuite deploy your build themselves, or it can be in the form of a team of in-house NetSuite developers or third-party developers.
Your software implementation team will help (at the next stage where) you decide which NetSuite solution to invest in, how to customize your build for your unique use cases, and the applications and integrations to consider building on top of your NetSuite deployment.
2. Determining goals and timeline
This stage is where you figure out the types of problems you're trying to solve, such as:
Exporting workflows from your existing CRM

Transferring all your sales and marketing data

Recreating your sales processes inside NetSuite

Migrating your data

Keeping your deployment within a timeline and a budget, etc.
Clearly defining all the problems you want to solve with your NetSuite deployment will give you a checklist of to-dos to check off to ensure your NetSuite build works better than your existing CRM.
Configuration is using the native features available inside NetSuite to build the solutions you want for your customer relationship management.
Before you get to the point where you can build custom apps, etc. you can use native NetSuite functionality to create CRM workflows, processes, data fields, and automation rules similar to what you have in your current CRM.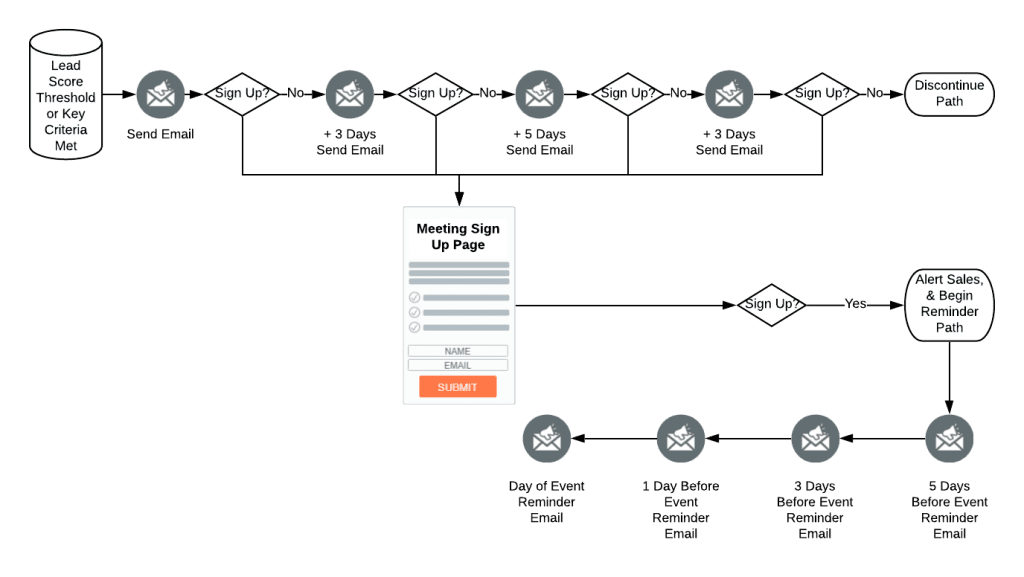 Setting up NetSuite will involve migrating data from the tools you use currently. The processing of switching from your old customer relationship stack will involve:
Determining the type of data you want to export

Tracking files and attachments and assessing the quality of your data

Mapping files and entries from locations in your current CRM to destinations in NetSuite

Backing up your data and running a test

Validating, cleaning up data, etc.
Our guide explains how to manage a CRM data migration and some of the best tools you can use here: 4 Best CRM Data Migration Tools in 2022
5. Figure out a change management strategy
Change management here involves planning to navigate the switch to NetSuite and making it the center of your sales and marketing ops going forward. For instance, your strategy for a seamless move might include:
Pause all ongoing email marketing workflows while the migration is in progress

Reduce quota by 30% during the four months our NetSuite deployment will take so SDRs and AEs won't be under much pressure

Replace all mentions of our old CRM in our documentation with NetSuite and how it works

Roll out a training program to get staff up to speed with NetSuite, etc.
A change management strategy serves as a buffer plan that helps you switch from your current setup to NetSuite with little friction.
6. Training and onboarding end-users
After setting up your NetSuite instance, you need to train your end-users regarding how they can carry out their day-to-day tasks inside NetSuite using the workflows, processes, and tools you built in Step No. 3 above.
Ideally, this training program should start as a company-wide effort and should continue on an on-demand basis where users (inside your organization) can access on-demand training materials like videos, guides, documentation, etc. as the need arises in their daily workflow.
With a tool like Whatfix, organizations are able to create contextual in-app content to help guide new users through their NetSuite CRM onboarding with elements such as task lists, smart tips, and step-by-step flows.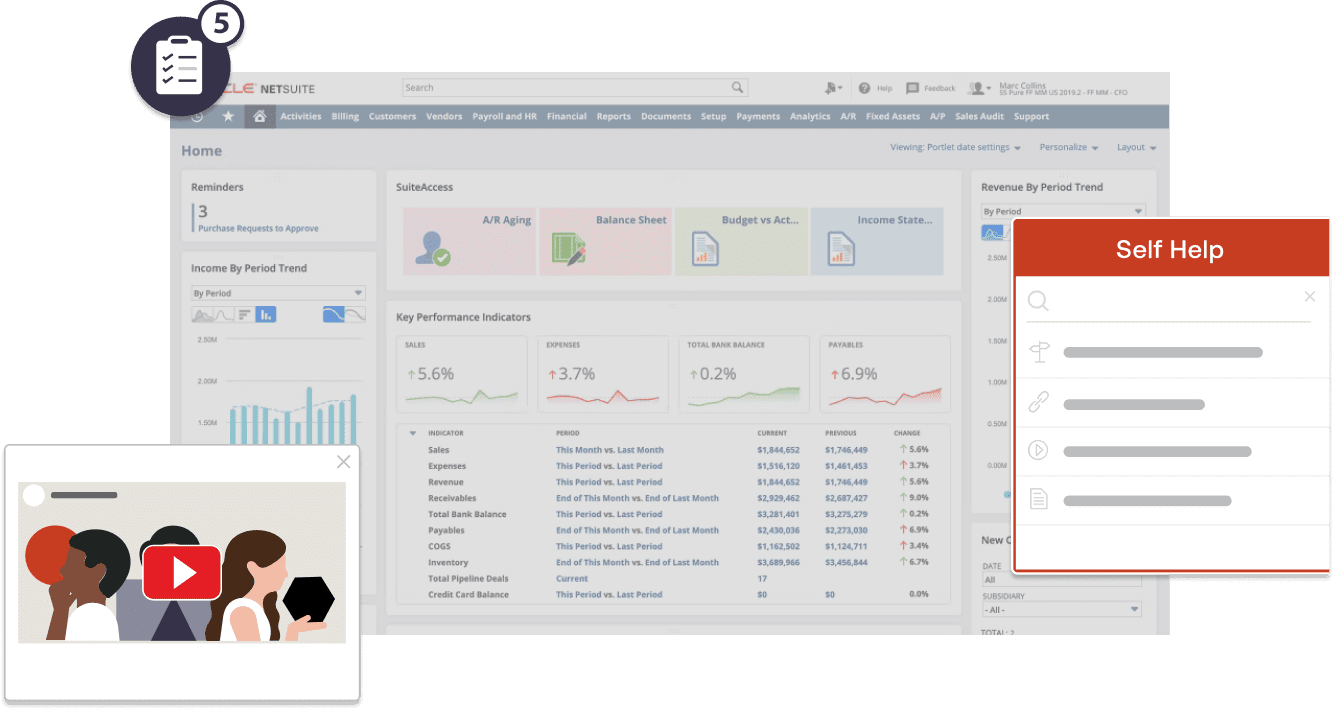 Whatfix also drives continious learning, knowledge sharing, and on-demand support for your sales team with compliance alerts, new feature announcements, and self-help knowledge bases that your employees can find sales documentation.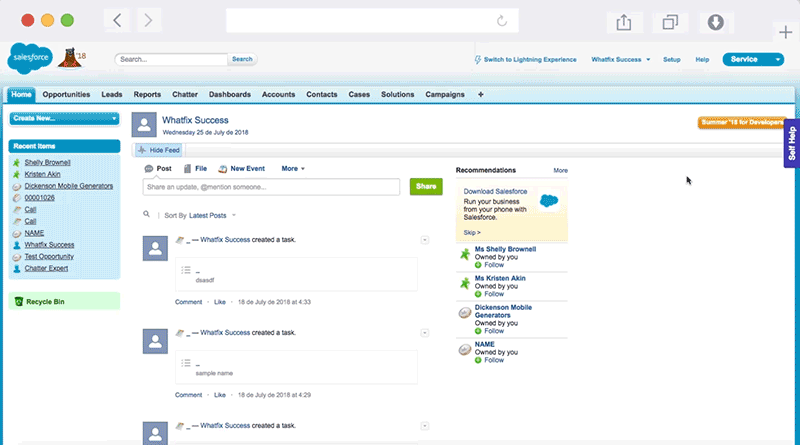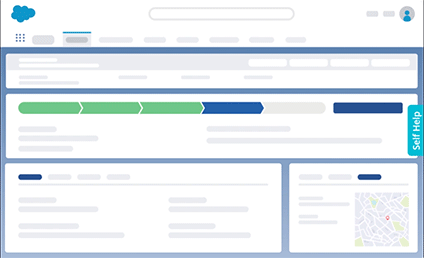 Drive adoption NetSuite CRM with Whatfix's in-app guidance and on-demand support.
After setting up your NetSuite deployment and training your end-users to operate their sales processes inside it, you can begin using it on a day-to-day basis.
8. Provide NetSuite CRM support
Support can be in the form of:
Working with the NetSuite team to maintain your build

Building an in-house team of NetSuite developers and technicians, or

Retaining the services of a third-party NetSuite partner for routine maintenance
Each of those options has its pros and cons.
For example, NetSuite's native support can offer faster turnaround on support and maintenance tickets but they may not provide the same level of white-glove detail a third-party partner will offer, especially if you're using custom solutions.
Similarly, building an in-house team will bring NetSuite expertise under your roof, but it can prove very expensive.
9. Gather feedback from your team on the rollout
NetSuite promises more deals closed, increased revenues, and faster support ticket resolution. At some point after your implementation, you should sit back and take stock of whether it has helped you achieve any of those.
Better still, you can engage the NetSuite end-users within your organization, by asking questions like:
Does NetSuite make your work easier?

How has our new platform affected your productivity?

Are there any features you need in your workflow that NetSuite doesn't offer?

What specific challenges do you face regularly while using the NetSuite?

Do you feel you have the training required to successfully employ NetSuite on a day-to-day basis?
Gathering feedback from your end-users will help you figure out how to customize your implementation, and change workflows, policies, and tactics that will help you get value out of NetSuite faster.
With Whatfix, companies are empowered to gather feedback, in the flow of work, from their employees with embedded surveys.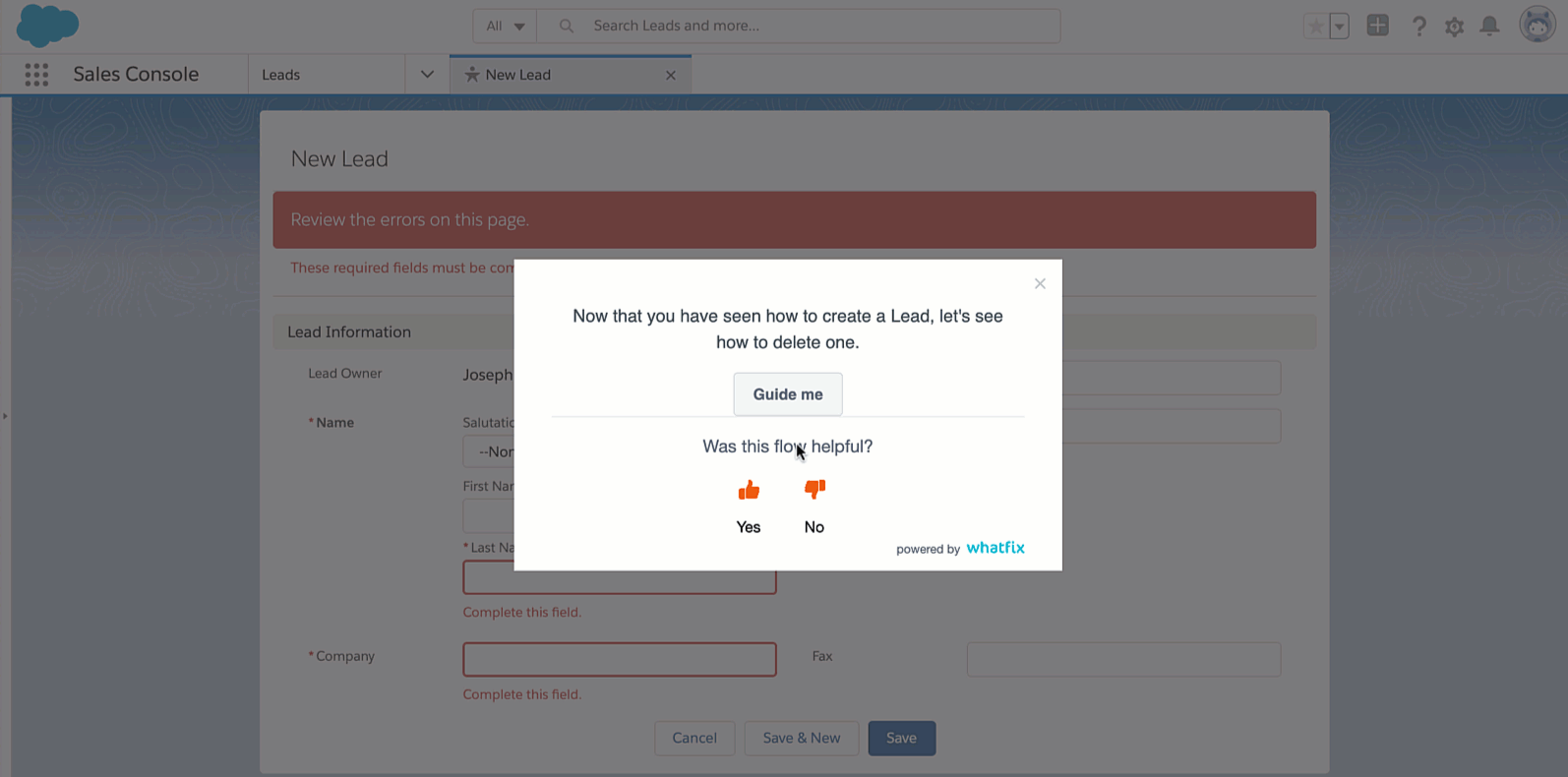 Challenges of a NetSuite CRM Implementation
Setting up a NetSuite build brings unique challenges such as the risk of losing your data, running over budget, or over your planned timeline. The only way to minimize these risks is to preemptively identify them and put measures in place to guide your NetSuite deployment.
1. Poor CRM adoption rate
According to research by HubSpot, 47% of sales leaders report that their team doesn't use the majority of the tools their CRM offers.
If you're wondering why, 50% of those interviewed claim it's because their CRM is difficult to use and some (18% of those surveyed) insist it has caused them to lose opportunities.
NetSuite's biggest strength is that it is an enterprise CRM that strives to do a lot for SDRs. But that can become a downside when those same salespeople spend more time figuring out how the CRM should work than using it to close deals.
If you don't invest in a training program designed to help your sales team master how to use NetSuite for their daily workflow, they might pass it over or worse, revenue may take a hit as opportunities fall through the cracks.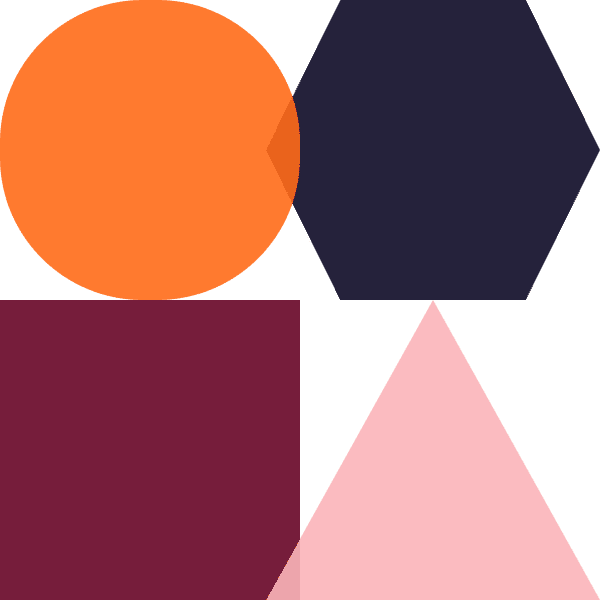 The State of CRM Adoption in 2022
2. High reliance on IT team with large amounts of NetSuite-related support tickets post-launch
In the first few months after your NetSuite implementation, you can expect an uptick in support tickets coming from your sales team regarding issues they're having with the platform.
Over time, if the trend continues, you might have a situation where your IT department is choked with NetSuite support requests and everything else grinds to a halt. You get a feedback loop where salespeople can't get on with their workflow because they have support tickets that the IT team can't resolve fast enough.
Hays reduced its CRM support queries by 75% with Whatfix
3. Loss of data during migration
If all goes according to plan, you will successfully export all your sales data to NetSuite using a CRM data migration tool. If it doesn't some of that data might get corrupted or erased in the process.
Backing up your data protects you from the possibility of creating a restore point you can go back to if you run into hitches with your implementation.
Many organizations tend to think only about the licensing fees when they create a budget for a new CRM. Sign up, pay for your end-user licenses and you're good to go, right?
It's a surprise to them when they realize they have to account for:
Setup, training, and migration

Reduced productivity during migration and training

Additional

CRM integrations

and custom applications, etc.
When you factor in these add-ons, you realize you're running over budget. And you can't stop halfway because you may not be able to manage your sales workflows with a basic NetSuite implementation.
Some of the reasons why NetSuite CRM implementation can exceed your targeted timeline include:
If you targeted a shorter timeline than necessary

If you didn't factor in the time required to build and integrate all the add-ons required for a full-feature implementation

Working with an inexperienced NetSuite partner, and

Poor team adoption
Any of these can lead to a situation where you're spending more money trying to speed up the process or where you're losing sales in the process of migrating to NetSuite.
Driving NetSuite CRM Adoption with Whatfix
NetSuite holds promise for businesses looking for an enterprise CRM that brings the entire sales process into one source of truth. Research shows that NetSuite can deliver a positive ROI within 9 months after you implement it.
Big question is, would your sales team have learned enough to use NetSuite to its full potential within 9 months?
It doesn't matter how much functionality the platform offers: if your team can't comfortably use NetSuite for their day-to-day workflow, you will never be able to see a positive ROI quickly enough.
Whatfix offers an on-demand training solution built for companies who want to get the best out of their NetSuite investment. Whatfix is an intelligent training platform that lives inside NetSuite and offers your sales team contextual assistance with the platform depending on what functionality they're using at the moment.
Using Whatfix you can:
Track engagement metrics to see if your team is using NetSuite in the daily workflow

Reduce the burden on your support team with self-service contextual training, and

Guide your end-users inside NetSuite and help them master the platform faster
Learn how Whatfix drives Oracle's NetSuite adoption to help you empower your employees, recoup your tech ology investment, and accelerate your sales.
Subscribe to the Whatfix newsletter now!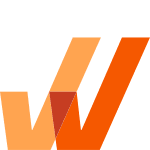 Request a demo to see how Whatfix empowers organizations to improve end-user adoption and provide on-demand customer support