Zoho offers a powerful CRM platform that's:
Easy to use, with a simple learning curve

Supported by an ecosystem of integrations with the tools you already use across your organization

Supported by a network of developers that can help you build custom solutions on top of the Zoho platform

Customizable with CRM workflows that automate manual tasks and processes, and

On the cheaper end of CRM platforms, you can use for small businesses and enterprises alike
Zoho consistently ranks high on rankings for SMB & enterprise CRM platforms, which might explain why sales teams want to implement it within your organization.
But there's a lot of work that goes into switching to a new CRM platform and must figure create a migration plan without hurting your team's productivity or losing your data in the process. 
In this article, we'll explain:
The challenges of implementing a new Zoho CRM instance 

How to navigate a Zoho CRM implementation

Six tips for a successful Zoho CRM launch
Note: When we mention switching, it might be from another CRM platform or from a bunch of tools (email, spreadsheets, etc.) that you use to manage your sales, marketing, and customer support at the moment.
What are the best practices for a successful Zoho CRM implementation?
Map all your business, sales, and marketing processes in the planning stage
Build a cross-functional implementation team
Customize your Zoho CRM instance to fit your needs
Create a change management strategy
Test it in small beta launches
Invest in a digital adoption platform for onboarding, training, and on-demand support
Challenges of a Zoho CRM Implementation
The Zoho CRM platform offers a bucketload of automation features designed to help companies get more out of sales, marketing, and customer support teams. 
However, it can be a steep climb when you're trying to decide which solution you need, how to deploy it, your goals and objectives, and how to maintain your build after the initial deployment.
Here are a few of the biggest challenges during the implementation phase for a new Zoho CRM investment:
1. Customizing to meet your business requirements
Customer relationship platforms like Zoho are designed for organizations across countless industries such as software, education, real estate, finance, insurance, life sciences, non-profits, and startups.
With such a wide scope, CRM providers like Zoho can't possibly customize their products to the needs of all their customers. Instead, they offer a basic product that customers can customize to their needs by integrating with other applications or having developers build custom add-ons for them.
Depending on your industry and your organization's workflows, what that means is that you shouldn't expect to sign up for Zoho and instantly start using it for all your work right away. You may need to integrate with other tools in your workflow or build custom applications that can expand the basic functionality Zoho offers
A CRM is the brain where sales, customer service, and marketing does its work. That brain typically contains thousands of contacts (names, email addresses, phone numbers, addresses, company names) conversations (via email, SMS, phone calls), notes, files, offers, deals, and tiny bits of information here and there.
You can't just throw away all the data from your current CRM platform because you're moving to Zoho: you need to figure out how to move all your data across so that your organization can pick up where they left off. This means mapping fields from your current systems to your new fields in Zoho, as well as cleaning up dirty data.
Of course, Zoho offers native import tools that can help you make the switch from Microsoft Dynamics, Salesforce, HubSpot, or Freshsales. If you're using a less popular CRM, you may need to use CSV or spreadsheet import, and that's where it gets tricky.
You may match data to the wrong places or lose some data in the process, if you're not careful.
3. Setting goals and objectives
Why are you switching to a new CRM? And how do you know your switch has been successful? This is not really a challenge with moving to Zoho CRM per se, it applies no matter the CRM you're switching to.
Before migrating to a new CRM platform, you need to clearly define why you're doing it, the goals you intend to achieve, your timeline, how quickly your SDRs should get up to speed with the new platform, and what metrics you will measure your success against. That could be revenue after three months of making the switch, or conversions, opportunities, etc.
4. Driving Zoho CRM adoption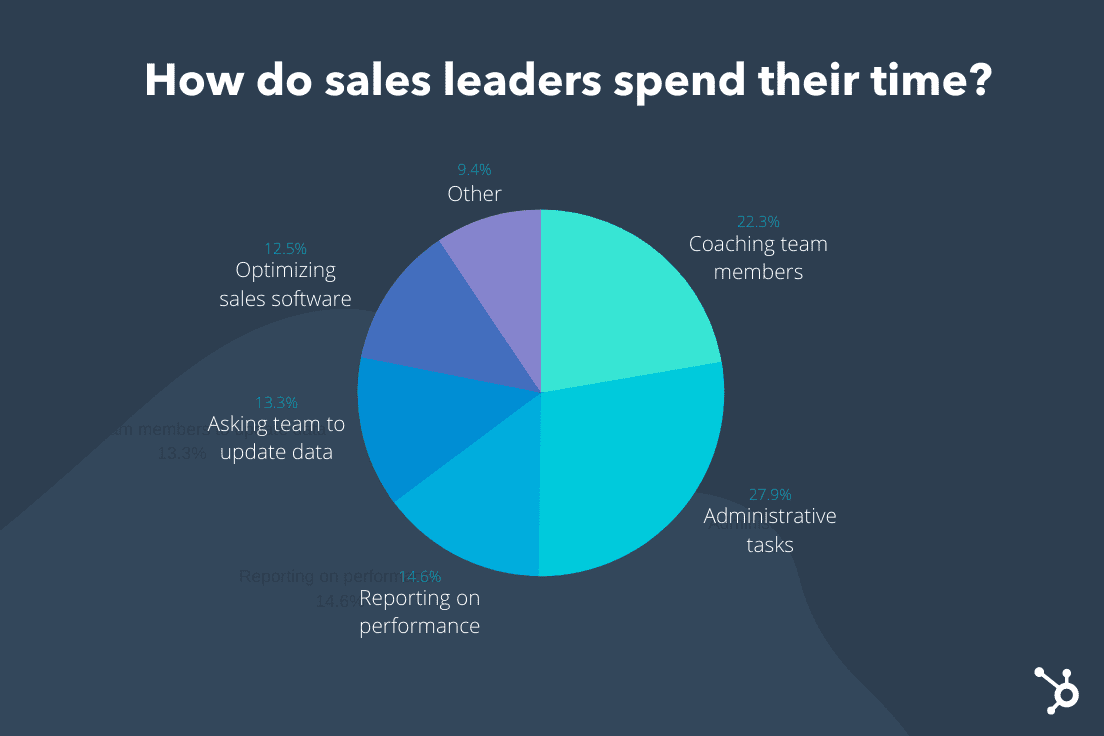 As a result, SDRs consistently perform below average because they see the CRM as a burden they have to hit quota in spite of, not a tool to help them meet their targets.
Zoho has a lot of features, but it can easily get in the way if you don't design a comprehensive sales training program that will help your team find their way around the platform, work it into their sales workflows, and become comfortable doing most of their work inside the platform.
If you can commit to promoting CRM adoption, research by information technology giant Gartner suggests that you can expect up to an 88% boost in your sales productivity.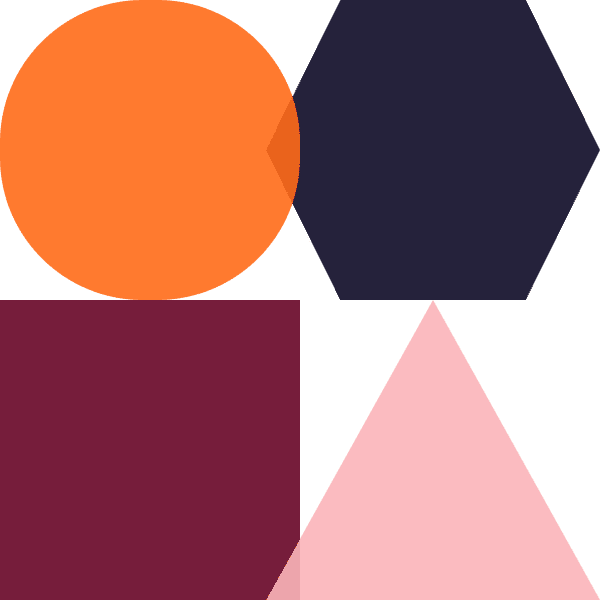 The State of CRM Adoption in 2022
When something goes wrong with your Zoho CRM implementation, how do you fix it? Maybe an SDR deletes several files inadvertently, or an integration breaks without warning, how do you resolve it and get back to work?
Or, let's say you need a new feature you can't get by integrating with another application, how do you build one using the Zoho developer platform?
The more features a CRM platform like Zoho has (and it has a lot), the better.
But that creates several points of failure where issues can arise. What that means is that you need an IT support strategy, either to train your own employees to master the Zoho platform, hire Zoho experts in-house, or bring in contractors once in a while to help with building solutions, fixing issues, etc.
Steps of a Zoho CRM Implementation Strategy
If you want to avoid the challenges we listed above, you need a foolproof software implementation strategy to help you figure out what you want to get out of the Zoho platform, how long it'll take, and how much you're going to invest to make the switch to Zoho's CRM.
Here are eight steps to successfully implement your new Zoho CRM investment:
The discovery stage is where you settle down to figure out why you want to switch to a new CRM, the functionality you want out of it, how long it should take, and the investment you're prepared to make, both in terms of money, time, and effort.
The discovery process helps you understand the problems you're trying to solve by switching to the Zoho CRM planning, the features Zoho offers that can solve them, why it's your best option, and how you can handle your switch in an orderly manner.
2. Creating requirements & scope
Once you have a clear understanding of the pain points the Zoho CRM platform can help you solve, the next step is to figure out your scope by asking questions such as:
How many licenses do we need?

What pricing tier offers the features we need?

What integration or third-party applications will we need to invest in?

Which variant of the Zoho CRM are we buying? The base solution or a custom build?

How much data are we migrating to the Zoho platform? What pricing tier can support our needs and data volume?

Can we negotiate a discount?
Here is the stage where you take your organization's needs and map them to the solutions the Zoho CRM offers so you can choose the best option.
After choosing a solution, the configuration stage is where you set it up. This includes launching the basic build, tacking on integrations and add-ons, etc.
You'll also need to map out and create fields that you'll need in Zoho. This will help make the data migration phase easier, as well as down the road. Consider the various integrations you'll need engineering support to build.
Your IT and technical engineering teams will need to dedicate time and resources to your implementation in this phase – be open about the resources you'll need in order to obtain the support you need and not go over your budget or timeline.
Data migration is easily the most important part of implementing a new CRM — you're essentially taking all the knowledge your SDRs (or marketing & customer support teams) have built about your customers, past and present and you're moving it to a new brain.
CRM data migration in itself is quite complicated and will involve:
Determining the type of data and structures you're exporting,

Choosing a tool to help you complete the migration process

Mapping data from your old CRM to destinations inside Zoho

Running a small scale test, and finally,

Moving all your data across
If that still sounds complicated, it's because it actually is. There are many CRM data migration tools for whatever platform you're switching from that will help automate and simplify this process.
5. Testing and validating
After moving your data into Zoho, you need to be sure nothing got broken or corrupted in transit.
Here's where you manually check different records, contact databases, phone numbers, call transcripts, deal information, files, and attachments at random to validate if it matches what you have in your old CRM.
Better still, you can move a bit of test data first and validate it before migrating your entire database to your Zoho CRM.
After making the switch, users across your organization will take quite a while to get up to speed with the Zoho CRM platform.
Within that time, fewer SDRs and AEs may meet quota, and your customers may notice longer wait times before they can access support. Your sales productivity and customer experience may drop.
And judging by the fact that only 1 out of 26 customers reach out about a negative experience (the rest, i.e 96.1% just churn) you need to get your team up to speed fast.
To achieve that, you need to invest in sales coaching programs, use a digital adoption platform to help your users learn Zoho faster, and reduce the time it'll take before you can start seeing a positive return on your investment.
With a digital adoption platform like Whatfix, L&D teams and sales leaders are able to create in-app guidance to onboard and train your team on the various features and workflows in Zoho CRM with interactive walkthroughs, step-by-step tutorials, task lists, smart tips, and more.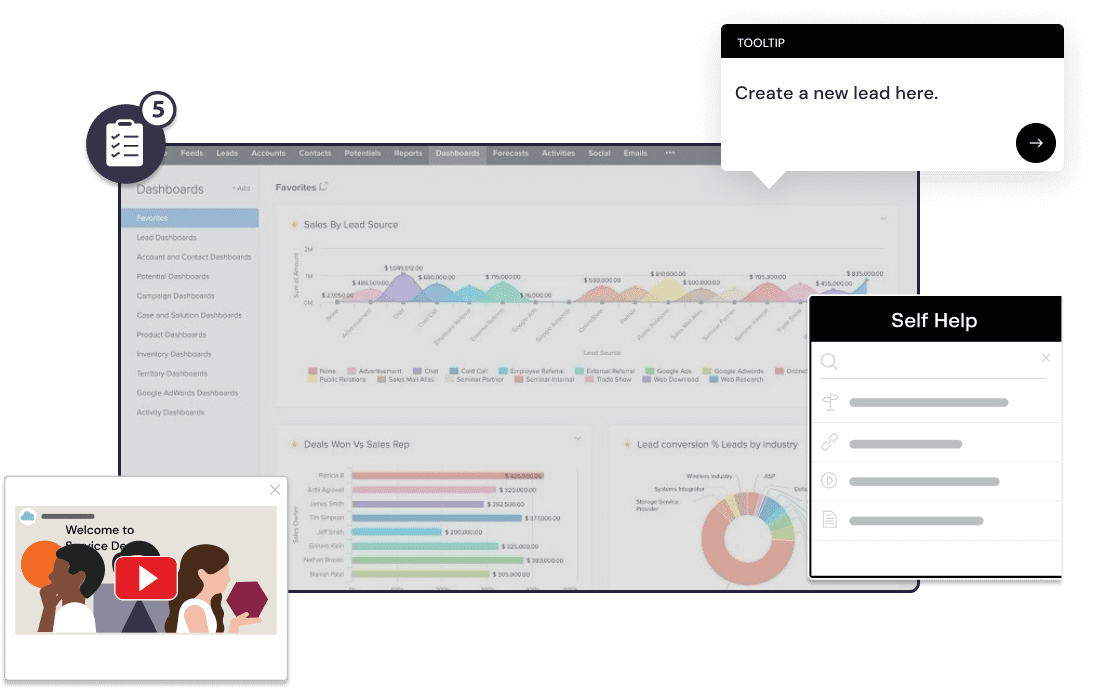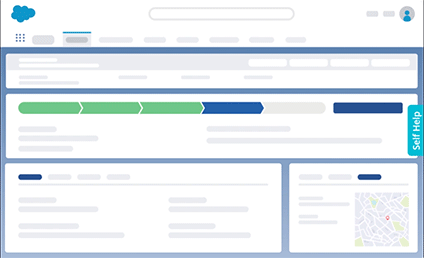 Create personalized learning & training flows for your enterprise CRM with Whatfix
Once your team has been trained to find their way around the Zoho CRM, you can roll it out as the daily driver across the entire organization. As you deploy, keep an eye on how users across your company put the platform to use so you can make notes of what needs to be improved in your workflows, processes, systems, etc.
After going live, your needs will change as your company grows and challenges evolve. You might want to upgrade to a higher pricing tier, integrate a third-party application, or even have a Zoho developer build a custom solution for you.
As mentioned, you can either train your in-house IT staff, hire full-time Zoho experts, or keep a consultancy on call to perform routine maintenance and support, depending on your budget and your needs.
With Whatfix for CRMs, your sales team has a self-service support model that helps reduce the burden on your IT support teams, allowing your employees to learn how to use complex Zoho workflows and features – in the flow of work.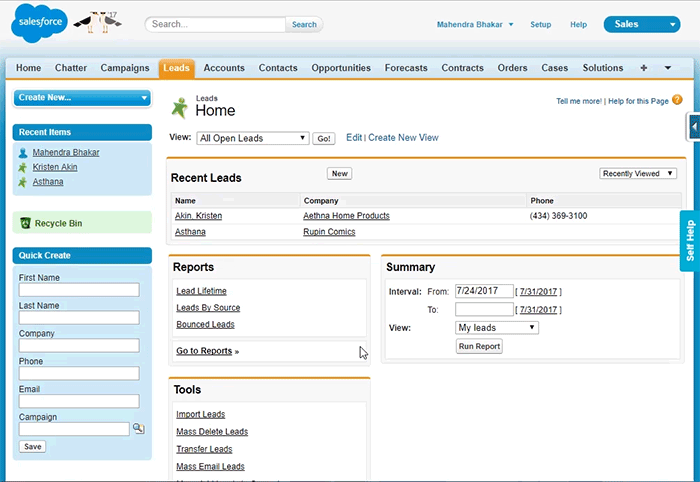 6 Tips for a Successful Zoho CRM Implementation
Whether you're still at the discovery phase or you've deployed already, knowing how to switch to Zoho is just half the work done — here are some need-to-know tips to keep at the back of your mind as you navigate the switch to Zoho CRM.
1. Map all your business, sales, and marketing processes in the planning stage
You probably have dozens or hundreds of processes your organization uses to perform tasks at scale. Designed correctly, processes help you handle creative and repetitive tasks without overthinking them every time.
More so, you may have used these processes to design CRM workflows that automate manual tasks when certain conditions are met. How do you move all those processes and automation over to your Zoho CRM?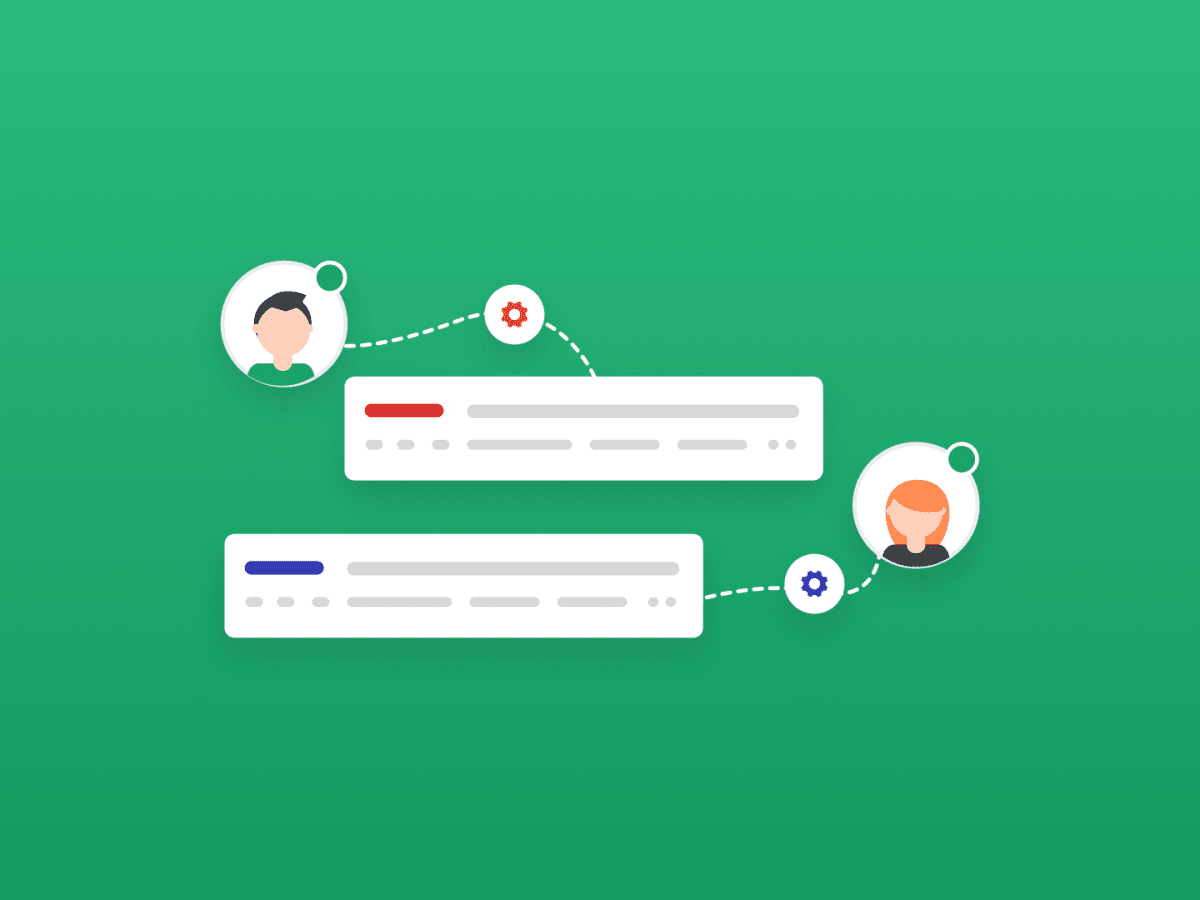 It's simple: map out each process step by step so that you can rebuild them inside your Zoho CRM deployment, especially if you find you cannot export them automatically.
2. Build a cross-functional implementation team
Whether it's collecting data, storing contacts, creating reports, following up with contacts, or updating a database— a CRM does lots of work and produces even more data.
When you start implementing a Zoho CRM build, you will realize each functionality inside the platform needs some specific skills to be able to manage the manual and technical processes you're setting up. If you have an inexperienced team, you may inadvertently delete some data, bungle your data migration, or stretch it out longer than necessary.
The solution: build a cross-functional team of experts that can focus on different parts of your Zoho CRM implementation, such as:
Building custom applications

Migrating data and running all the necessary tests required

Training your team

Setting up individual accounts

Validating your imported data

Setting up integrations, add-ons, etc
A cross-functional team of Zoho experts will reduce the risk of ruining your deployment or drawing it out longer than it should take.
3. Customize your Zoho CRM instance to fit your needs
Zoho offers a wide range of features that you may or may not need. Settle with the essential features, at least until you outgrow them.
Do you need a simple opportunity-tracking CRM without AI, telephony, etc? Then stick with that. Do you need to integrate your payment processor with Zoho so that your SDRs can collect payments inside the CRM? You can make it happen also.
What if you want to populate your CRM database with more information on your contacts? Use Clearbit to enrich customer profiles with their phone numbers, company size, revenue, etc.
With over 1,000 pre-built extensions on the Zoho Marketplace, you can customize your CRM instance to your heart's desire before you ever need to build a custom solution.
4. Create a change management strategy
As you're switching to a new CRM, how do we manage customer queries to make sure they don't get frustrated with late replies?
Do we need to reduce your quota until our SDRs get back on track?
Do we have to pause any ongoing marketing campaigns until we've made the switch?
Those are questions a change management strategy should answer — it should help you manage the switch to Zoho to ensure everything goes smoothly.
5. Test it in small beta launches
After migrating to Zoho, you may find some features don't work quite as you expected and that it could need some finishing touches before your entire team can be as productive as usual on the Zoho CRM platform.
To ensure that doesn't cause friction after your team migrates, you need to test the platform in small beta launches where a few of your staff can use the Zoho CRM as their daily driver, point out issues, and provide feedback you can use to customize the platform better before switching over fully.
6. Invest in a digital adoption platform for onboarding, training, and on-demand support
Sales training and coaching can only do so much and you can't have Zoho CRM experts looking over your employees' shoulders every day showing them around, can you?
After giving them a rundown of how Zoho works, a digital adoption platform can provide on-demand training that teaches your users how to solve specific issues, find their way around Zoho, and carry out their normal workflow inside Zoho CRM.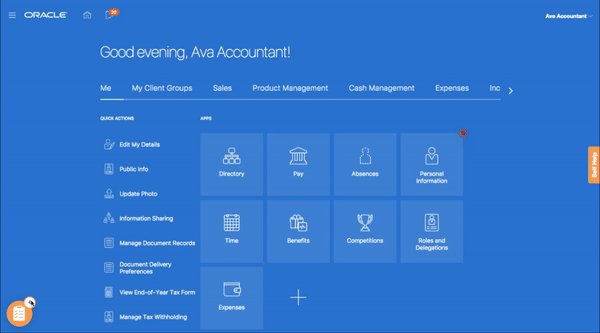 Hays drives CRM adoption & reduces CRM-related IT support tickets by 75% with Whatfix
Driving Zoho CRM Adoption with Whatfix
We've all heard the statistic that promises that a CRM will bring you a 3,048% ROI if you use it to manage your sales, marketing, or customer support. But that will only happen if users inside your organization can figure out how it works and get started using it quickly.
Otherwise, it just becomes a productivity drain that gets in your team's way and wastes time and money.
Whatfix can help you train your team to make the most out of Zoho in record time. As a result, you can start recouping your investment on Zoho faster.
Our digital adoption platform serves as a canvas on top of your Zoho CRM implementation that teaches your SDRs how to do their work with Zoho. Using Whatfix, you can pre-record demos, guides, and explainers that pop up when your staff need to understand some part of the Zoho platform — and then it goes away until they need it again.
Learn how Whatfix can transform your sales productivity by teaching your SDRs to use Zoho faster now.
Subscribe to the Whatfix newsletter now!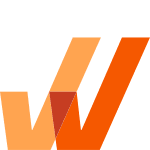 Request a demo to see how Whatfix empowers organizations to improve end-user adoption and provide on-demand customer support