Since the start of the pandemic, businesses have learned to adapt to new challenges – many of those on how to keep consumers engaged and customers satisfied in a changing world paired with evolving needs.
Given that COVID-19 was a catalyst for an economic downturn that many industries are still recovering from, sales reps have had to work even harder than before to ensure their companies manage to hit revenue numbers. 
Sales leaders and reps had to keep customers engaged, monitor sales team productivity and performance, identify unique opportunities, and stay up with changing trends in order to stay relevant.
What are the biggest sales trends to watch in 2022?
Sales automation software & tools
Social selling
Reward and invest in employees
Continued focus on data & analytics
Digital transformation
Invest in a strong, smart CRM
Messaging matters
Informed buyers
Personalized customer experience
Value-based selling techniques
Continued rise of remote working & digital environments
Sales enablement
Rise of chatbots and AI
Push creative boundaries
Embrace changing & evolving trends
Top 15 Sales Trends to Watch in 2022
1. Sales automation software & tools
Automation is a necessity for an organization's sales strategy – especially if sellers want to maintain a competitive advantage in their respective industries. 
More and more businesses are investing in automation in response to the changing business climate that occurred during and post-pandemic. It's an efficient way to optimize the prospecting process and ensure that a company has more time to focus on nurturing leads, supporting current clients, and personalizing customer experiences. 
Automation with Whatfix helps you improve sales reps' productivity and minimize errors by auto-performing certain steps of a workflow for your CRM users. You can automate navigational clicks, selection of menu items, auto-fill form fields, auto-type brief descriptions, etc.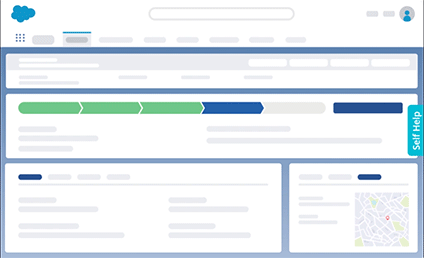 Learn more about Whatfix for CRM adoption to see how in-app guidance and on-demand support empowers sales professionals to reach levels of productivity and win more deals.
Selling has evolved tremendously over the last decade. Today, more than 81% of consumers do online research before buying – which is why social selling has become crucial to the sales process. 
Social media connects businesses with consumers who fit your target personas and would benefit from your product or service. Through social media, businesses are able to build better relationships with online users, which translates to better rapport and higher customer retention rates.
Social selling also increases your brand visibility by actively engaging with people where they are active, which keeps your brand top of mind. This means getting higher-quality leads, and with high-quality leads comes higher sales numbers. Especially for B2B sales, LinkedIn is a great channel when it comes to finding potential prospects. You could also incorporate certain automation mechanisms to save and export prospect data to a CRM and build a healthy email list for your sales campaigns.
3. Reward and invest in employees
Equally as important as relationships with customers is the relationship between sales leaders and their team. Unnecessarily high turnover poses detrimental risks beyond the disruption of finding and onboarding new reps. Sales reps hold the keys to client relationships and insider user knowledge – both of which can be difficult to replicate or transition to another team member. 
Not to mention the difficulty in finding high-performing sales talent due to the current demand for skillful sales reps and the 'Great Resignation'.
Sales reward programs ensure that sales reps feel valued both by management and their peers, and show them that their accomplishments are recognized. It's also essential for leaders to invest in their teams through sales rep training, sales coaching, and outlining paths for growth. Sales managers and leaders must be intentional about prioritizing their personnel by seeking feedback and understanding what's important to their success.  
Whatfix delivers various types of learning and training in engaging formats such as video, slideshows, and PDFs – empowering users to train and achieve proficiency in record time. Providing said training demonstrates your investment in your people and their professional growth.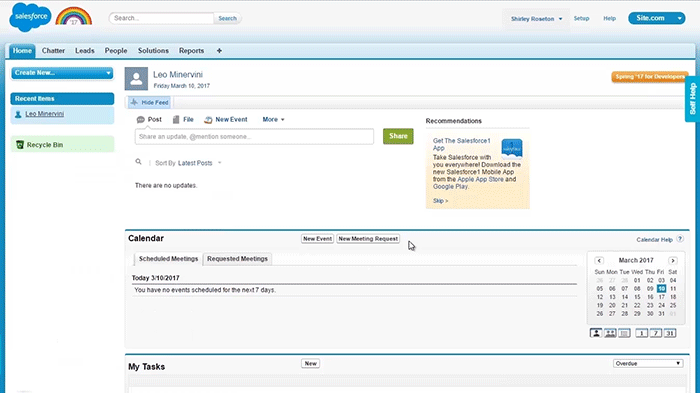 4. Continued focus on data & analytics
Data from sales enablement software to CRM platforms helps your team identify things like close probability, opportunity prioritization, and the next best opportunities. With this insight, sales and marketing teams effectively create the right type of content for closing deals and refine every stage of the sales process.
With Whatfix Analytics, sales teams are able to analyze  CRM, CPQ, sales enablement, and other software application usage and engagement-related data from all your in-app Whatfix content. This content is aggregated intoeasy-to-understand visual formats and reports.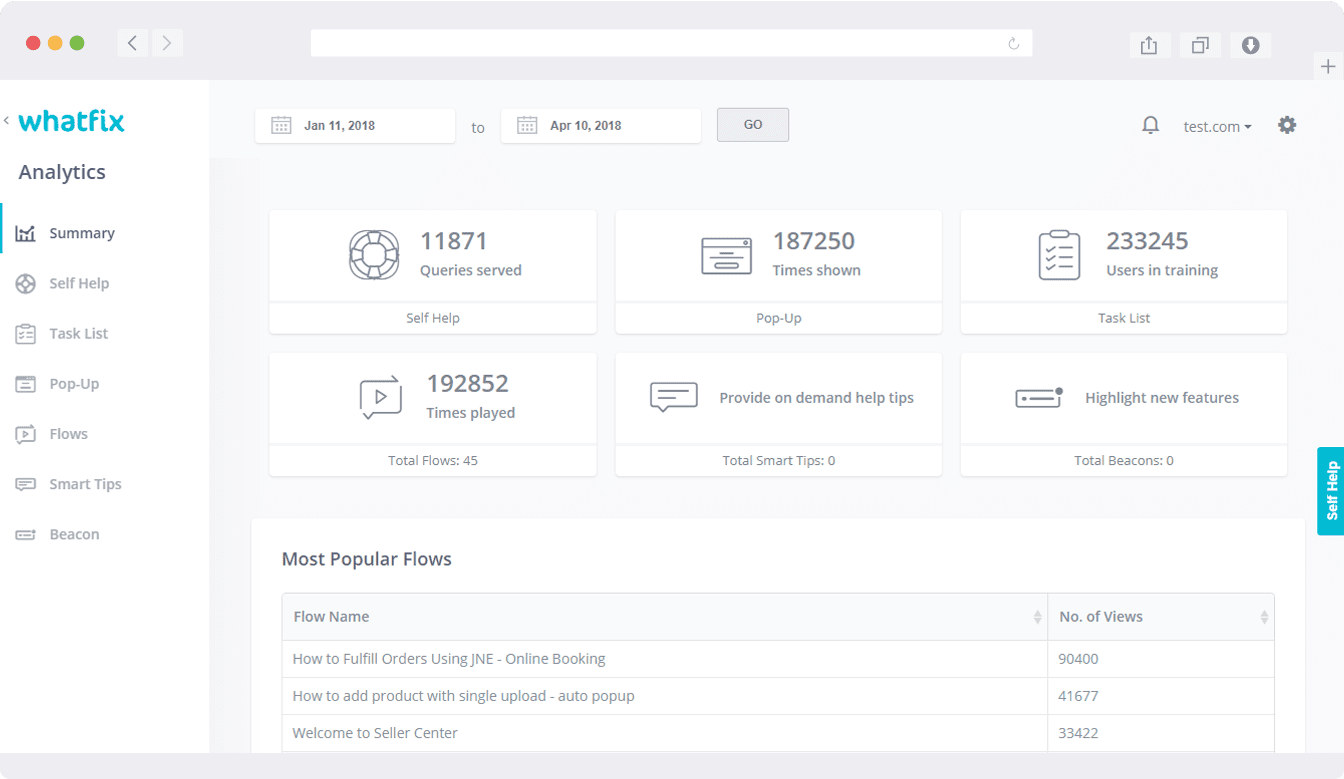 With Whatfix Analytics, you can identify:
Users' engagement rate with your content

Weak points in your content

Unique users and their behavior

Users' content completion rate 

CRM adoption rates

Feature adoption and usage rate
5. Digital transformation
Digital transformation is all about using technology to do what your sales team already does, but better. 
Digital transformation is crucial in today's market. It requires companies to continually push the status quo, experiment, and become comfortable with curiosity and innovation. Organizations that invest in digital transformation are equipped with a roadmap that allows their sales teams to meet new, ever-evolving customer demands. 
Undergoing a digital transformation helps companies improve customer service and experience, boost brand awareness and reputation, and ultimately increase revenue and profits. Whatfix helps accelerate the time it takes sales teams to adapt to a new software application using step-by-step walkthroughs on how to use a feature, giving users an interactive way to learn and adapt as they go.
6. Invest in a strong, smart CRM
CRM (customer relationship management) platforms serve an effective purpose for sales teams – to keep all sales assets and information in one place for better efficiency and increased productivity.
CRM platforms help automate your sales process, support user engagement, and allow sales leaders and reps to visualize how prospects are moving through the sales funnel. Sales managers can easily identify areas of opportunity, which stage or process needs improvement, and the kind of support their sales reps may need.
Whatfix supports CRM adoption through in-app training, guided onboarding, and self-service knowledge bases that maximize performance and productivity. With the help of in-app guidance and learning capabilities, CRM onboarding and navigation is more effective, allowing sellers to utilize your CRM software to its fullest potential.
When companies approach messaging with intention, consistency, and empathy, it makes the experience better for consumers – which ultimately builds confidence and trust between the prospect and the company.
When a prospect makes the switch from doing their own research – which they're getting better and faster at – to speaking with a sales rep, they expect the same messaging and approach. Creating a uniform sales playbook of messaging and tactics ensures all representatives are on the same page and presenting the right information. 
Some examples of helpful sales documentation include: 
Product decks 

Customer stories and case studies

Whitepapers

Battle cards

Graphics
Consumers are conducting more in-depth research than ever. Despite their ambitions to find the answers they need on their own, they often work with sellers to get more in-depth explanations and understanding of solutions – and they expect to be met with an understanding of their business, industry, market, and needs.
Your sales teams will have to master consumer interactions and digital expertise to stand out. That means having the best content, personalization, and digital buyer engagement just as much as it means setting up sales, marketing, and product teams to succeed.
9. Personalized customer experience
A better, more personalized customer experience has been shown to increase customer loyalty. Making efforts to understand buyer behavior – such as offering recommendations for common roadblocks or pain points – encourages consumers to stay on your site longer and view your product or service as a solution.
A simple and effective way for sales teams to provide a personalized experience is by encouraging users to sign up for something on your sites, such as a newsletter or blog subscription. Gathering basic consumer information will allow sales teams to get a better understanding of who their potential buyers are and tailor the experience more appropriately. 
Whatfix empowers companies to provide a personalized customer experience by contextualizing support based on user behavior. Sellers are able to understand what is and is not working in their approach, how they need to adapt, and ultimately improve feature adoption and engagement. 
 With Whatfix, customer support teams are able to create self-help support in the form of knowledge bases and FAQ pages that are directly embedded into digital experiences and apps, as well as create in-app guidance in the form of product tours, task lists, smart tips, and interactive walkthroughs.
10. Value-based selling techniques
Customers are smarter and savvier than ever and they see through common sales tactics. Simply pitching a product and what it does isn't as effective anymore –  consumers need to understand the value of your offerings. This is where value-based selling comes in. 
Unlike with hard-selling, sales teams who use value-based selling techniques focus more on showing customers the benefits or value they gain from using their products or services. 
Research shows that 87% of high-growth companies use value-based selling techniques. By focusing on demonstrating the benefits or personal value that prospects can expect from their product or service, sellers are far more likely to close more deals.
11. Continued rise of remote working & digital environments
There's no denying that remote work is here to stay. With the rise of remote working, sales teams and consumers will continue to find themselves negotiating deals, signing contracts, and sending payments all in one digital environment. 
Digital salesrooms are digital spaces where sales teams and buyers can connect, collaborate, and close in real-time. Having one space to outline the terms of a contract means less room for error and confusion, and live chat and video functionality helps sales teams add personal touches and engage with prospects.
Sales enablement plays a key role in scaling the impact of your sales team and product or service. Sales enablement helps sales reps do their jobs better by giving them the training and tools they need to close deals more effectively and successfully. 
To create a winning sales enablement strategy, sales leaders need to prioritize processes, involve your market and product teams, and increase content engagement across your organization.
13. Rise of chatbots and AI
More and more business leaders are realizing the importance of chatbots and AI – more specifically, how they make a significant impact on sales performance numbers by supporting simple tasks and processes. 
AI helps sales teams gather valuable data on consumers – data that can then be used to establish sales and marketing strategies or make product adjustments. AI can help forecast trends to help sales teams stay ahead of the game, boost productivity through task automation, identify leads with a higher chance of conversion, and improve overall customer experience.
Whatfix offers in-app messaging support that nudges users, offers tips, and makes recommendations with Smart Tips. Sales teams can use this feature to make announcements, collect feedback, and enable change management.
14. Push creative boundaries
Creativity in sales strategy has been highly effective for many companies as of late – so much so that it has become one of the most essential elements of 2022 sales prospecting. The best way for your sales team to succeed is by working smarter. 
Sales teams need to consider what other competitors are doing and be open to trying a different method than the ones they are using. Something as simple as introducing a small change in your sales strategy can help your brand stand out from the rest of the competition. However, you should aim to strike balance in your creative strategy. Take time to ensure that your approach is compliant and has proof of its impact or anticipated results.
15. Embrace changing & evolving trends
Sales teams need to make changes to their sales strategy to ensure it represents what your company is trying to accomplish. Sales reps cannot continue relying on the same tips and strategies that have worked overtime – individual and team-wide performance is bound to suffer if teams don't make adjustments as needed.
As companies take a moment to review the changes they've implemented in their strategy over the last one to two years, it's also a good opportunity to examine how adaptable your sales and marketing strategies are and find ways to capitalize on unique opportunities and trends.
Take advantage of next-gen sales trends with Whatfix
To say ahead of the game, keep these upward sales trends in mind when you plan and adjust your sales strategy. Whatfix provides solutions for many of the trends we're seeing this year, bringing salespeople closer to prospects and supporting them at every stage of the sales cycle. 
With Whatfix, sales leaders are empowered to onboard new reps quickly and provide on-demand performance support for even the most tenured sales professionals with in-app guidance and messaging. 
Learn more about how Whatfix can support your sales team as we navigate evolving sales trends.
Subscribe to the Whatfix newsletter now!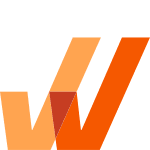 Request a demo to see how Whatfix empowers organizations to improve end-user adoption and provide on-demand customer support