You just started working on a new project, and you need to get up to speed ASAP. You are assigned a partner that you must email for project details. This coworker responds a few hours later, advising you to track down a webinar that will help you get up to speed since he will be out of the office for the next few days. But, unfortunately, he's not sure where to find it.
While an extreme case, this type of back and forth is not uncommon in the workplace. In a recent workplace study, 60% of employees reported that it was difficult to obtain information from their colleagues needed to do their job. Multi-faceted companies and growing businesses need an internal knowledge management strategy. Internal knowledge bases are an effective way to maximize employee potential and retention – and build a culture of knowledge sharing for your organization.
What is an Internal Knowledge Base?
An internal knowledge base is a company-made resource consisting of process documents and tools that members of the organization need to do their jobs properly. Its purpose is to mitigate organizational, technical, and learning difficulties often faced within companies that limit productivity. An organization's internal knowledge base is similar to an internal wiki, but only certain HR leaders are able to edit the content.
Benefits of an Internal Knowledge Base
Whether it be the switch to a remote workforce or simply the trend of digitizing assets, the way people are working has evolved dramatically, and knowledge base software has become essential. Here's why your company should be using an internal knowledge base:
1. Increased Output and Streamlined Workflows
Not having an effective method of sharing information within an organization can lead to less productive teams. For example, in a Nintex study of America's broken processes, 67% of employees surveyed said their company's broken processes prevent them from maximizing their potential at work.
By centralizing necessary resources like how-to guides, best practice documents, and troubleshooting techniques, people will spend less time looking for answers and more time doing their job. The hassle of searching for information, 19% of employee's workdays, is easily avoidable by providing needed resources in an internal knowledge base.
2. Centralized Company Information and Announcements
Where can I find my benefits package? How many vacation days do I have left? What should I make my email signature? While questions like these often have an easy answer, someone constantly switches context to answer them. So, HR professionals, this one is for you.
A huge benefit of using an internal knowledge base is storing commonly sought-after information like benefits, compensation, org structure, legal documents, and company branding. As a result, HR professionals won't need to answer the same questions, and employees will feel satisfied knowing they don't need to wait for a response to get the information they need.
Additionally, internal knowledge bases serve as a great place to publish company updates. New product launches, initiatives, or promotions are all great things to share companywide. Much internal knowledge base software includes features that will alert employees to company updates.
3. Improved Onboarding and Employee Retention
The employee onboarding process can make or break employee experience and can even impact whether or not that employee stays at the company. Employees often leave companies when they feel unprepared and unsupported. This can leave companies in a bind, and Gallup reports that replacing an employee can cost up to two times the employee's yearly salary.
While manually training new employees can be tedious, many companies use internal knowledge base software to streamline this experience. For example, Whatfix includes tools like Flow, which guides users through a program or process step-by-step, and Self Help that provides real-time, contextual assistance right when they need it.
What to Include in Your Company's Internal Knowledge Base?
Your internal knowledge base should be unique to your company and employee needs. Remember, this information repository should prepare your team for everyday situations and questions they may encounter. While there is no one-size-fits-all list of what to include in your internal knowledge base, some commonly used resources are listed below:
Employment packages

Organizational structure

Frequently asked questions

Troubleshooting help

Process documents and instructional videos

Continued learning opportunities

Announcements about updates

Branding and marketing guidelines
How to Set Up an Internal Knowledge Base for Your Organization?
Creating an internal knowledge base can require a decent amount of forethought and time, but using software and your team members can streamline this process. Follow the steps below to get started streaming your knowledge management.
1. Create Your Knowledge Management Strategy
While it may be tempting to compile all of your documents in one place and send them off, thinking strategically about your internal knowledge base will help avoid confusion and chaos. Consider the following to build a list of resources your employees need:
Reoccurring employee concerns and questions

Common missteps employees take

Out-of-date practices that you've meant to update or rethink
Another way to gather this information is to survey current employees to see what they want to learn and new employees about their onboarding experience. Again, find common themes and seek to address these in your internal knowledge base.
2. Find an Internal Knowledge Base Software
An internal knowledge base software helps streamline setup and future updates to your knowledge base. Additionally, the right internal knowledge base software provides tools that are customizable for your product or service. You can use our guide on the best knowledge base software in 2021 to help inform your decision.
3. Assemble a Team, Assign Roles, and Prioritize Projects
After coming up with your strategy and choosing the right tools, it's time to tag in your team and get to work. Assign implementation to one person or a small council of people to keep it organized. These people should be comfortable delegating tasks and projects to other subject matter experts in the company.
Whether finding current resources, creating a how-to video, or updating process documents, your implementation specialists should be in charge of seeing the project to the end. Successful software implementation is the foundation for achieving technology ROI and meeting your internal knowledge objectives.
4. Ask for Employee Feedback And Analyze User Experience
Your resources are only as good as the people using them. So don't forget to check in with your employees after launching your internal knowledge base to see how to improve it. Some internal knowledge base software will even allow you to survey employees while they use it to get more precise feedback.
Another way to ensure you are getting the most out of your internal knowledge base is to monitor user engagement. By tracking how employees engage with your software, you can determine weak points in your content and make changes that better align with employee learning styles.
4 Best Internal Knowledge Base Software in 2023
While there is plenty of internal knowledge base software, it is essential to find the best platform for your knowledge management strategy. Therefore, we have compiled a list of the best-performing internal knowledge base software below.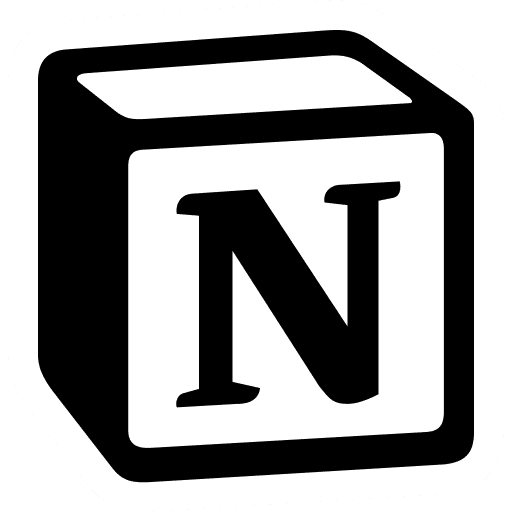 With a combination of project management and wiki software, both individuals and teams use Notion to organize projects and share knowledge. Its similarities to note-taking apps makes it simple to use for all users.
Notable Capabilities:
Functions as an all-in-one solution with a notepad, calendar, and knowledge base

Project management capabilities like tasks and to-do lists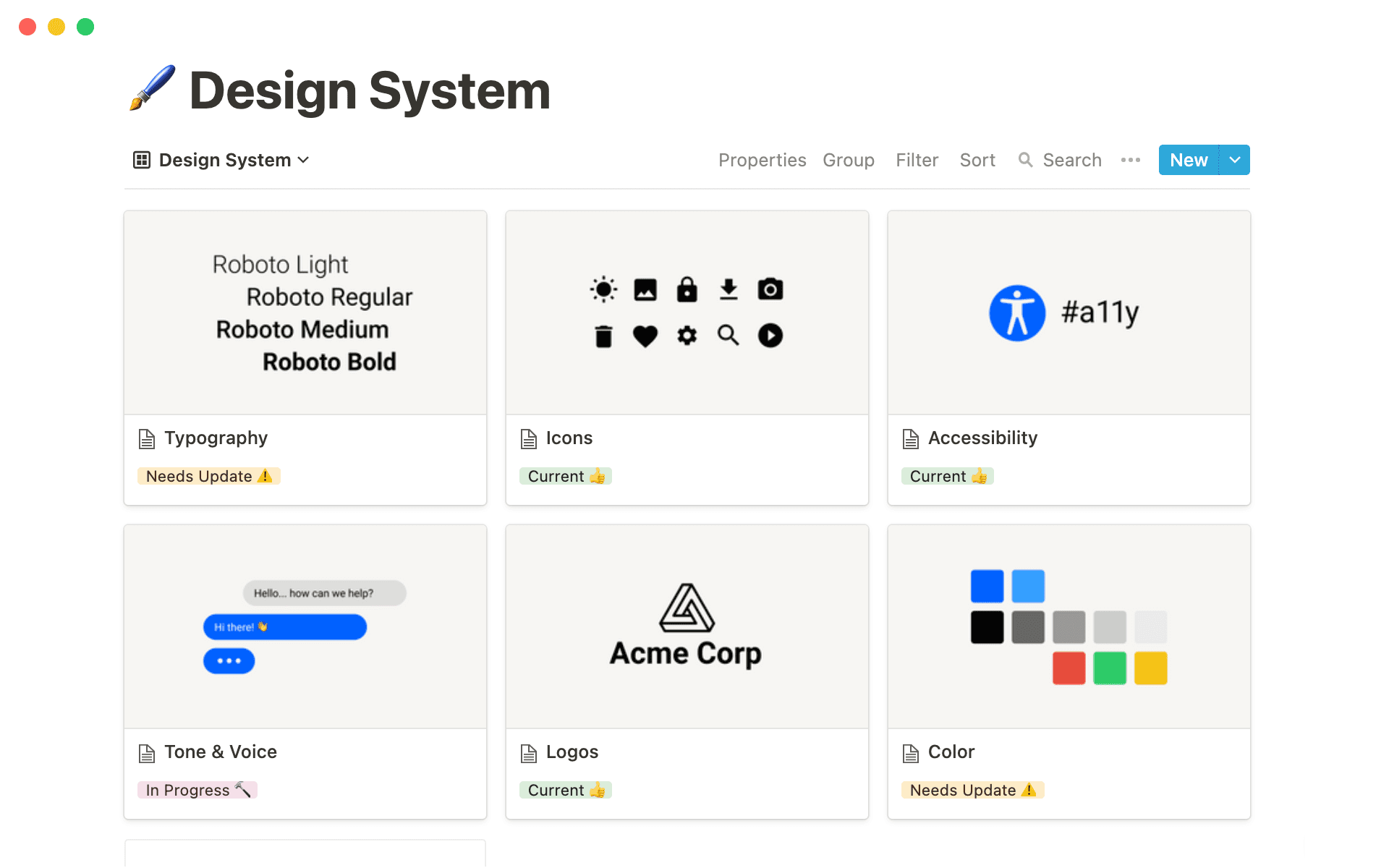 Pricing: Individuals can use Notion for free or upgrade their features for $4 a month. Teams can get started at $8 a member per month or contact their sales department for enterprise prices. Notion offers a free trial that ends when you hit a content limit.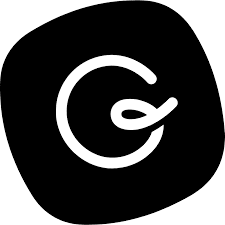 Guru is an internal knowledge-sharing software in the context of user workflows. Specifically, its artificial intelligence capability integrates with the tools you are already using and provides context-specific information.
Notable Capabilities:
Uses AI for contextually significant information based on user history

Integrates with tools like

Slack

,

Microsoft Teams

, and

Google Chrome

to provide relevant knowledge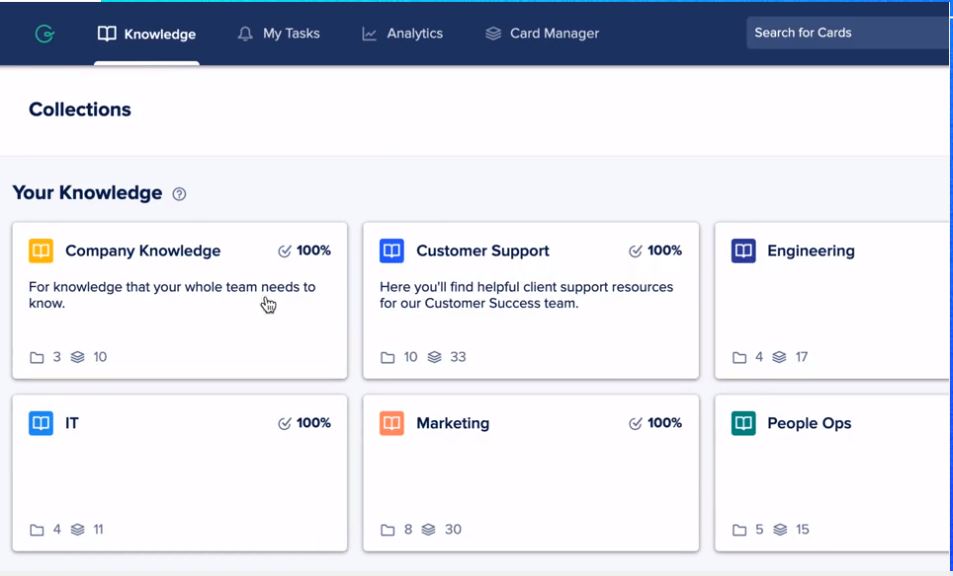 Pricing: Small teams can get started for $5 a month, but pricing options go up to $20 a month based on what features are needed. Guru offers a 30-day free trial.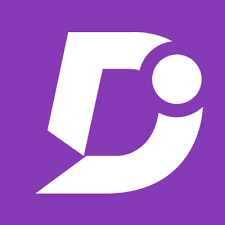 Both internal and external teams use Document360's knowledge base software as a portal for content, a site for employees, and an assistant for software as a service (SaaS) products. Due to its wide range of collaboration features and price points, larger companies typically use this platform.
Notable Capabilities:
The clean platform is known for being easy to use

Advanced documentation features and editing abilities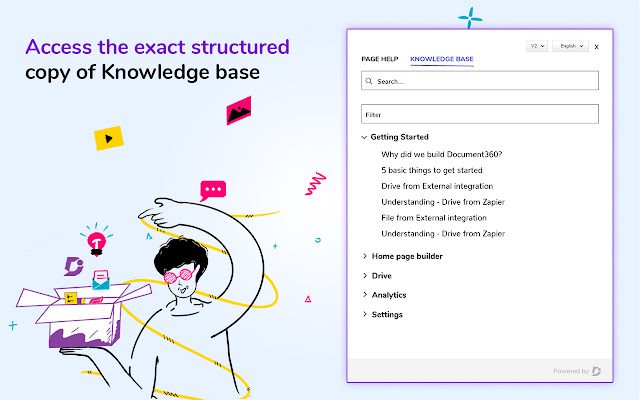 Pricing: Plans start at $49 per month but can go up to $299 per month, depending on your team's needs. You can try the software for free for 14 days when you sign up for their free trial.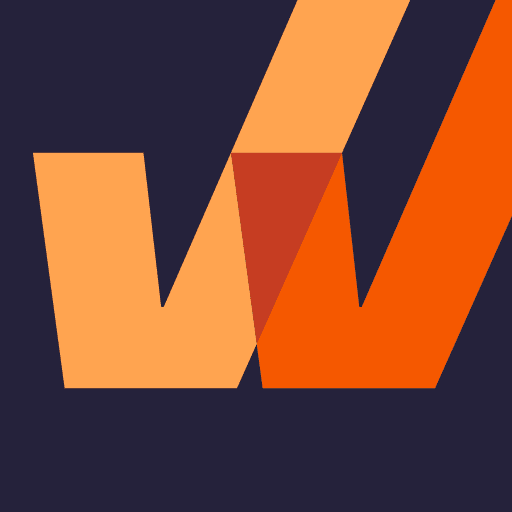 Whatfix is a robust digital adoption platform (DAP) designed to acclimate users to enterprise software seamlessly. While not a dedicated knowledge base software, it has features that allows organizations to use Whatfix as both an internal and external knowledge base such as creating self-help FAQ widgets built directly on top of your company's enterprise applications. An impressive list of companies use Whatfix for onboarding, customer service, and training purposes.
Notable Capabilities:
In-app guidance and contextual walkthroughs, with no coding skills needed.

Just-in-time nudges and tooltips.

Self-help FAQ knowledge bases.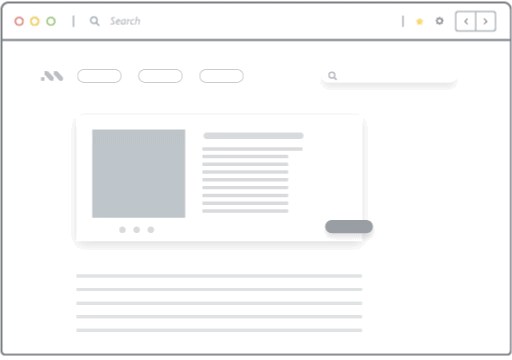 Take Your First Steps in Your Internal Knowledge Base Journey Today
Every organization can benefit from centralizing its resources because it saves time, creates a better onboarding experience, and reduces turnover. Internal knowledge bases are a significant part of employee knowledge-sharing efforts, and it doesn't have to stop there. Combine this repository of information with learning management tools and in-app guides for maximum effectiveness.
You can learn how Whatfix can help by requesting a demo today!
Like this article? Share it with your network.
Subscribe to the Whatfix newsletter now!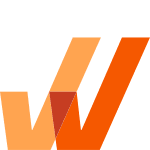 Software Clicks With Whatfix
Whatfix's digital adoption platform empowers your employees, customers, and end-users with in-app guidance, reinforcement learning, and contextual self-help support to find maximum value from software.