Upskilling and reskilling is one of the largest L&D trends happening in organizations across the globe in the post-COVID era. According to the 2021 Workplace Learning Report, 59% of L&D professionals say that upskilling and reskilling are their highest priority. 
The reason? A huge shift in the way businesses operates, with a new, heavy reliance on cutting-edge technology and software that is reshaping the way processes work – allowing organizations to operate at a higher level, driving productivity and revenue. This is known as digital transformation.
However, with the rise of remote and hybrid workplaces, new dynamic learning requirements, and the higher cost of employee training, traditional classroom learning styles are no longer an effective or practical employee training method.
By providing on-demand web-based training to your employees, you create an adaptive, flexible, and skilled workforce that contributes at a high level to your organization. 
What Is Web-Based Training?
Web-based training (WBT) -also known as internet-based training (IBT), eLearning, and online learning – is a form of online training that allows employees to learn anytime, anywhere, providing unparalleled flexibility. WBT can be delivered as instructor-led virtual training, self-paced learning, or a combination of both through a blended learning environment.

For instance, FMCG-giant Nestle leveraged web-based training to create their 'Omni University' to bridge the skills gap of four business-unit functions: marketing, sales, product development, and cross-functional teams. This initiative has been widely successful, and received a post-training assessment score of over 70%. This enabled each  business unit to incorporate new business processes, requirements, and tools into their yearly plans by preparing their workforce for the change, increasing sales.
Types of Web-Based Training
Web-based training programs are generally available in three different types of instruction. To develop a training program, L&D professionals must understand each in order to create an L&D strategy that provides the most ROI for their individual needs. These WBT types include:
Synchronous Web-Based Training
Synchronous learning has the closest resemblance to traditional face-to-face training, as both forms of training are instructor-led and involve real-time interaction between the instructor and employees. The difference is synchronous training can be delivered to one or more employees simultaneously in different locations. 
Examples of synchronous web-based training include:
Online tutoring

Lectures

Peer meetings

Webinars

Teleconferencing
Asynchronous Web-Based Training
Asynchronous learning offers maximum flexibility as all learning content is available online, allowing learners to consume the training content at their own pace and convenience. With asynchronous online training, there are no real-time elements present.
Examples of asynchronous web-based training include formats such as: 
eLearning courses

Video tutorials

Pre-recorded readings and podcasts

Screencasts

Pre-recorded webinars
For instance, LinkedIn Learning offers a wide variety of online courses to choose from: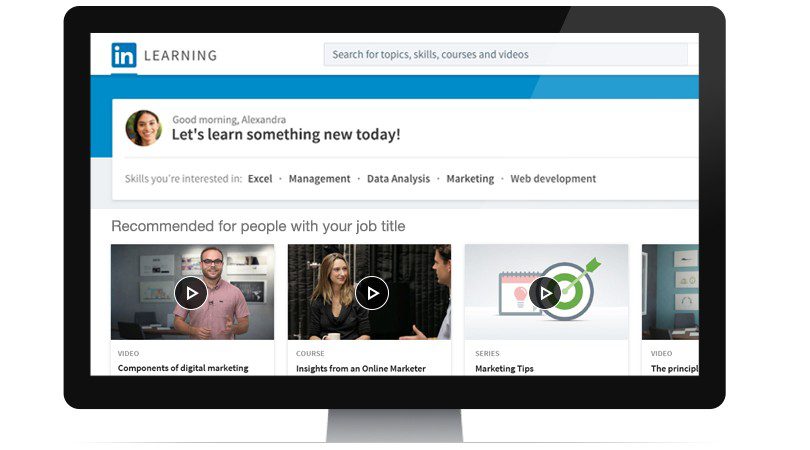 Source: LinkedIn Learning
Blended Learning
Blended learning combines the best features of the previous two training environments – synchronous and asynchronous web-based training–  to meet the L&D demands of modern organizations.
For example, Intel implemented a blended learning L&D approach that included digital simulations, roleplaying scenarios, and interactive exercises to achieve high rates of course retention among their internal technicians. The combination of experiential learning and self-paced learning, supported by collaborative and instructor-led models, resulted in an impressive 157% ROI – with a benefits-to-cost ratio of 2.27.
Benefits of Web-Based Training
While WBT has been around for a while, a full transition to digital learning has only recently gained its status as the go-to training method,post-pandemic. The global eLearning market is valued at a massive $250 billion USD and continues to grow exponentially with an annual growth rate of 21%. 
The most impactful benefits of web-based training are:
WBT allows learners to find time to complete training during their busy schedules, while also enabling them to interact with their peers and instructors from anywhere. This form of training is convenient for L&D professionals because they are easily able to update, scale, facilitate, and monitor training and development content across their organization.
Data shows that eLearning reduces employee training time by 40-60%, as well as increases retention rates by 25-60%, increasing the cost-benefit. Web-based training uses a learner-centric approach to bridge knowledge gaps by offering on-demand and self-paced learning to employees. Learners feel more empowered as they can choose from the multimodal learning content – allowing them to learn based upon the styles that best suit them to reinforce the takeaways from their training content. 
For example, an IBM study shows that for every dollar invested in online training, they earn  $30 in higher levels of employee productivity – as employees are able to immediately apply their learnings and continue their work faster.
Employee feedback is an effective way to measure training effectiveness. However, legacy training methods are challenging to collect feedback regularly – making it difficult to quantify its success and ROI. With online learning platforms, it is easier to monitor employee performance in online quizzes and tests. These eLearning platforms track the number of time employees take to complete a task, the number of times lessons are completed, and the efficacy of web-based training.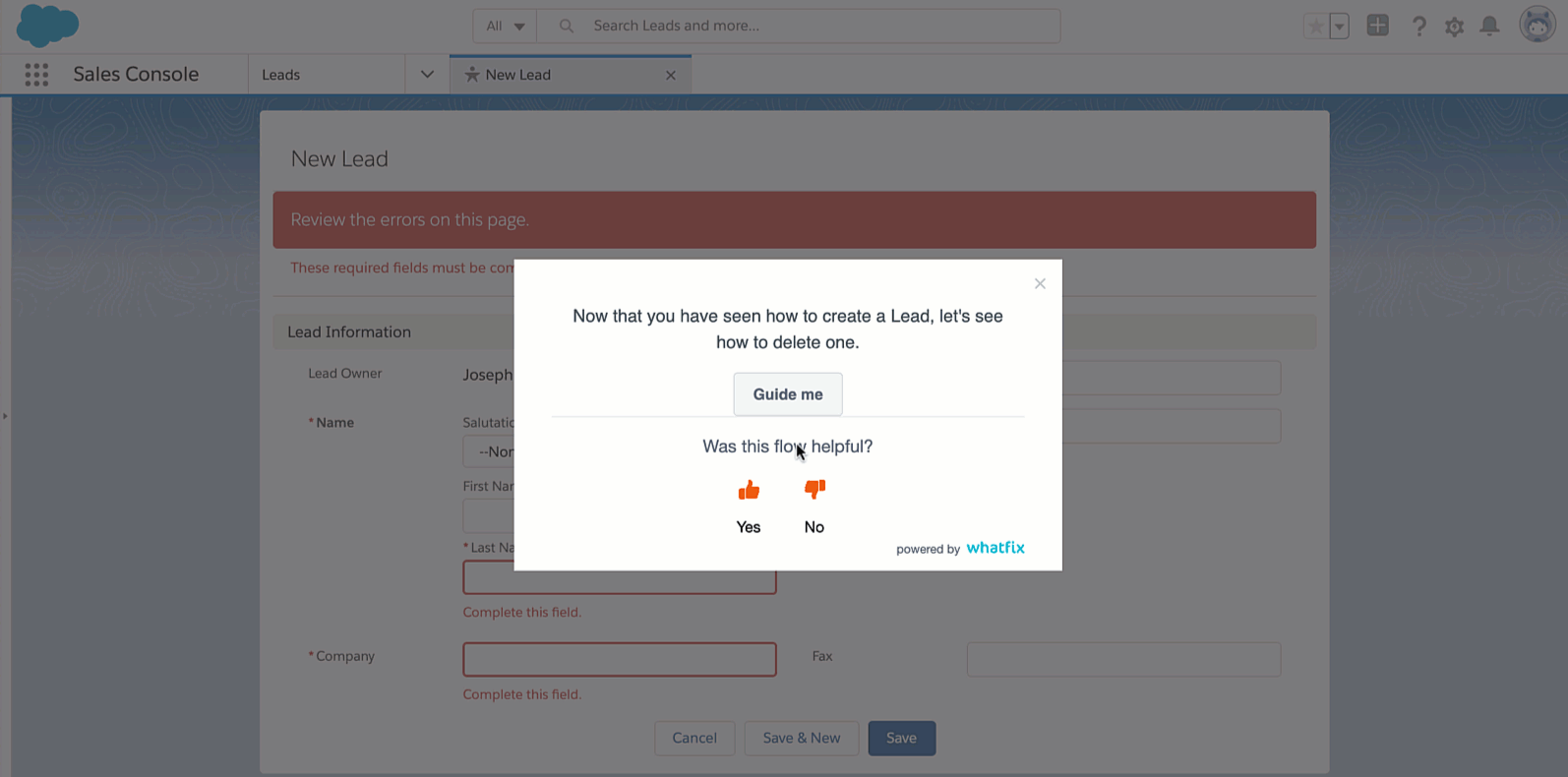 WBT is cost-effective, as it eliminates traveling costs, and training isn't restricted to a classroom. It can be updated quickly and recycled across various training materials and courses, reducing content creation costs. For example, Dow Chemicals reduced its cost-per-learner from $95 to $11, resulting in a saving of $34 million on training costs by switching to online training.
Web-based training is industry and learner-agnostic. Over 40% of Fortune 500 companies use eLearning, and 72% of American organizations claim that eLearning provides them a competitive edge. The right technology, combined with suitable web-based training, opens the door to many training possibilities. For example, traditional verticals such as the manufacturing industry require hands-on experience, which can be gained through practical simulations and branched scenarios.
How to Create Web-Based Training Content?
Given how beneficial web-based training is, L&D professionals must create effective, engaging training content for their workforce. 
Here are five steps to creating effective L&D content for your organization:
1. Set Training Objectives
Training objectives provide a clear framework for how to create your L&D content and overall strategy – from securing buy-in from leadership, improving its effectiveness, benchmarking performance for continuous improvement, tracking ROI, and more. Leveraging the SMART framework (Specific, Specific, Measurable, Attainable, Relevant, and Time-bound) helps organizations overcome this L&D challenge by creating clear and concise training objectives that make it easier to track employees' progress. 
2. Conduct a Needs Assessment
It's crucial to conduct a skills gap analysis to understand your workforce and their training needs to create an effective corporate training program. By understanding your entire organization's knowledge bases, skill gaps, tech-savviness, and expectations, you can customize the training programs based upon the learning needs of your team members.
✓ Thank you, the template will be sent to your email
Skills Gap Analysis Template
Get a free skills gap analysis template to customize for your organization now!
3. Build a Cross-Functional L&D Team
After establishing your training objectives and learner profile, you need to build an effective cross-functional team to make your web-based training strategy a success. Key players of this team should include:
Stakeholders:

They visualize and initiate the web-based training, and usually hold a position of authority such as training managers and department managers.

Project Managers:

They look into training logistics and focus on minimizing costs, maximizing benefits, bringing the online learning project to life, and reducing the risk of failure. 

Subject Matter Experts:

They provide in-depth content to course developers or instructional designers based on their expertise. 

Instructional Designers:

They are well-versed in employee learning and course design theories and manage the overall learning experience of the WBT. 

LMS Administrators:

Their role is to assign training content to employees and track progression. Depending on the technological issues (if any), they might also liaise between tech experts and project managers. 
4. Invest in Web-Based Training Software
With dozens of employee training software and corporate LMS on the market, it becomes challenging to choose a solution that best fits your needs and improves your employees' learning experience. To make the buying process easier, answer the following questions:
Does the tool support different forms of web-based training?

Does it offer 24/7 live technical support?

Is it

SCORM compliant

?

Is it interactive?

Will it integrate with my existing software technologies?

Does its feature set fit my needs?
With Whatfix DAP, L&D teams are able to utilize all the functionalities mentioned above and more. Whatfix is a SCORM compliant digital adoption platform that provides personalized, in-app onboarding & training to its end users. Its interactive, just-in-time learning content improves user engagement with interactive walkthroughs, tooltips, and multi-format content.
Here's a snippet of Whatfix's personalized onboarding: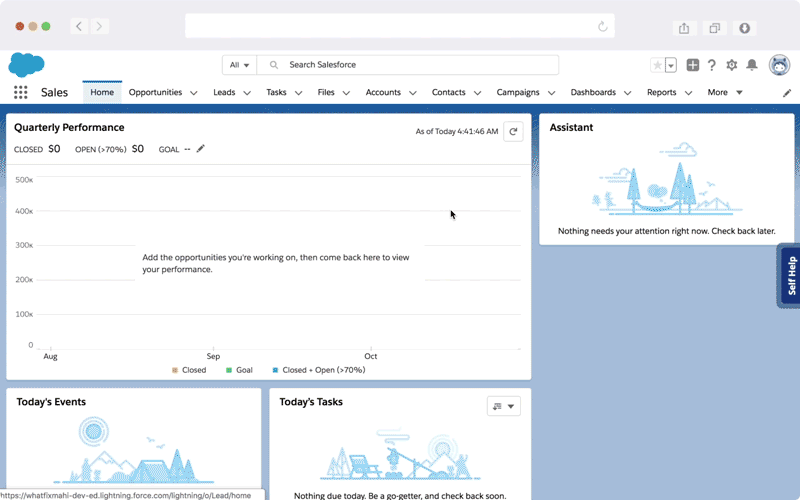 Schedule a personalized demo with our experts to discover more!
5. Create Relevant Content
Personalized training goes a long way in improving knowledge retention. It's critical to ensure that your training content is role-specific and contextual. You can request employee feedback to improve the relevance further for future WBT – and be sure to have a team member from each business unit help wireframe and proofread your learning module content before going live with your web-based training program.
Web-Based Training Best Practices
To optimize the benefits of web-based training, here is a list of the best practices to consider before implementing your web-based training program.
1. Leverage Microlearning
We have a limited attention span. Microlearning (or bite-sized information) addresses this by making learning content easier to understand and retain. These bite-sized information nuggets help employees in situations where they need to quickly find a solution to a problem and implement it.
For example, CISCO uses bite-sized explainer videos to help professionals with IT concepts and act as quick refreshers before their certification exams. 
2. Repurpose the Training Content
There are several use cases for web-based training, such as onboarding, compliance training, product training, channel partner training, and so on. Instead of creating new content from scratch for each training type, your existing online training content can be repurposed according to the users' scope.
3. Add Hyperlinks for More Information
It is challenging to incorporate all the resources in a training lesson. With online learning, you can always add hyperlinks to provide users with additional relevant information that can be bookmarked to be used later.
4. Make Your Training Interactive
Visual forms of learning are more engaging and effective for employees. Be sure that your L&D content is not boring and text-heavy, and be sure to include video, visuals, and audio throughout your content to achieve maximum learner retention.
With Whatfix, L&D teams can create in-app training and learning content such as task lists, self-help wikis, interactive walkthroughs, smart tips, and more.
5. Provide Offline Access
Employees often need to refresh their memory – sometimes when they have no access to digital assets. Be sure to have a backup plan to allow easy offline access to your training material in the form of recordings and downloadables.
Conclusion: Reach Your Potential with Web-Based Training
While some may still prefer in-person classroom training, there is no denying the fact that web-based training offers unparalleled flexibility and convenience to employees. Employees are able to learn at their own pace from any location. WBT brings the principle of employee-centricity to the learning experience, ensuring that the element of personalization isn't lost as we move away from the traditional training approach to a digital-first model.
Subscribe to get new content delivered directly to your inbox.