Organizations spend millions of dollars on compliance training. However, it is still considered an additional burden by both organizations and employees. It's a type of employee training program that many workers find to be static and boring –  while organizations are concerned about the loss of productive hours and an additional expense that comes with compliance training. 
Brandon Hall suggests that out of 77% of organizations that face an external compliance audit, only 48% believe they are prepared for it. These statistics clearly show the ineffectiveness of compliance training programs.
Read on to know more about compliance training, its types, and how you can remedy the situation by improving your compliance training strategy.
What Is Compliance Training?
Compliance training is a form of industry-specific new employee training mandated by legislation or regulatory bodies to familiarize employees with regulations and laws that govern an organization or a particular job role. These training initiatives are mandatory to minimize risk, ensure workplace safety, and improve the overall work environment for employees. 
Regulatory Compliance vs Corporate Compliance
A noteworthy aspect here is that although regulatory compliance and corporate compliance are used interchangeably, there is still some difference between the two terms. 
Regulatory compliance includes legal mandates and is directed by governing bodies. Corporate compliance refers to a set of regulations created internally. However, most companies try to incorporate regulatory compliance into their corporate compliance structure to streamline the process.
6 Common Types of Employee Compliance Training Programs in 2021
The umbrella of compliance training encompasses a number of different course types that are relevant to a company's location, industry, and activities. Here are some of the training courses covering government-mandated & industry-specific compliance policies.
It is workplace safety training that educates employees on workplace safety standards set by the governing body "Occupational Safety and Health Administration" – or OSHA. OSHA issues emergency standards for healthcare and updated guidance for all industries. 
Amidst the pandemic, workplace safety is of prime importance to employers, and outdated training material would be of no use in this scenario.
2. Cybersecurity Training
With the rapidly growing volume of sensitive data and companies undergoing cloud migration, cybersecurity training should educate employees on how to efficiently manage confidential information and train them on the tools and strategies needed to protect people's identities and personal data.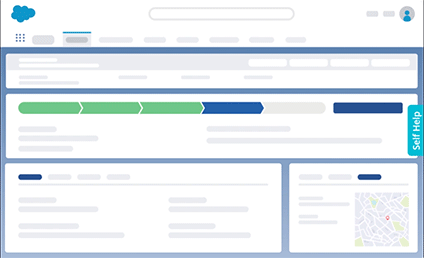 Create personalized learning & training flows for your enterprise apps with Whatfix
Every organization needs a code of ethics with a detailed guideline for disciplinary actions. This code should clearly highlight the activities in the grey area entailing corruption and conflict of interest if any. An ethics training program should include risk assessment training, methods to encourage whistleblowing, and accountability structures.
Diversity and Inclusion is not just being politically correct. This training highlights the strength of diversity and addresses how to work with people of different genders, ethnicities, sexual orientations, ages, disabilities, etc. It also talks about ways to make your employees feel included and valued. It allows employees to work on their own subconscious biases and address the differences without discriminating against their team members.
5. Anti-Harassment Training
Anti-harassment training should clearly define the acts of bullying, harassment, and sexual harassment. It should provide a detailed guideline about interventions, how to respond to such incidents, and make employees comfortable in raising their voices against such in-office incidents.
6. Anger Management Training
Anger management at the workplace is crucial to curb violence at the workplace. This compliance training should provide guidelines to prevent and handle verbal abuse, threatening behavior, physical assault, and active shooters. This training should help employees nip the anger issues in the bud, thereby fostering a work culture that doesn't tolerate bad behavior.
3 Examples of Corporate Compliance Training Program Failures in 2021
Here are three examples of corporate compliance training program failures in action in 2021 – and the resulting fines that were hit on the company:
Several fraudulent accounts at Wells Fargo clearly indicate compliance failure. Over 100 employees were fired for creating fake profiles and fraudulent applications to obtain money from the Small Business Administration Relief Program. The program was originally for helping small businesses amid the pandemic. For customers to trust Wells Fargo again, a strong culture of compliance needs to be instilled within the organization.
Source: complianceweek.com
Data Protection Authority (DPA, Hamburg) handed out a fine of $ 41.3 mn, one of the biggest GDPR fines on record, for obtrusively storing the personal information and experiences of their employees. The company conducted 'Welcome Back Talks' post an employee's absence and recorded details like their holiday experience, symptoms of illness, or medical diagnoses. 
Source: complianceweek.com
The Spanish DPA (the AEPD) slapped a fine of $9.72 mn on March 11, 2021, for violating the GDPR and other Spanish laws covering telecommunications and cookies. There were 191 individual complaints regarding Vodafone's marketing activity where Vodafone was alleged not to have taken sufficient organizational measures to ensure it was processing people's personal data lawfully.
Source: spanishnews.com
5 Challenges for Managing Compliance Training
In research by Deloitte and Compliance Week, 41 % of compliance professionals suggested "developing and promoting employee awareness and training programs across compliance risk areas" was one of their biggest challenges. 
A few of the common challenges leading to the failure of compliance training programs are:
The idea of compliance training isn't appealing for employees as they wouldn't want to spend additional working hours with what many could perceive as unnecessary clerical work. Many employees would instead prefer to complete their in-progress project than attend  a tedious compliance training program. Most organizations also use a one-size-fits-all approach while conducting these programs, making them irrelevant for some employees.
2. Conventional Training Methods
Most organizations still organize non-engaging, lengthy classroom sessions to impart compliance training. Such training methods are a cause of cognitive overload and fatigue amongst employees. However, an eLearning tool can go a long way in decreasing cognitive overload and making training more effective.
3. Keeping Training Programs Updated
Due to dynamic business requirements and ever-changing technology, compliance regulations often change. It makes constant updating of course content difficult and time-consuming. The situation further gets complicated if an organization operates across multiple industries and jurisdictions. Here, it is advisable to seek an external partnership to be up to date with the industry best practices and standards.
4. Insufficient Resources
Organizations approach compliance training with minimum resources and effort, as many see it as a mandate and not an opportunity. They devote limited resources in terms of budget and people, making the training program ineffective and lead to larger issues that bubble under the surface.
5. Measuring the Impact of Compliance Training
The main aim of compliance training is to record the completion of training for audit purposes. Therefore, organizations mostly use check-box assessments and memory-based questions for the same. However, this isn't an effective way to measure the effectiveness of training.  Instead, employees must be trained on the practical implementation of compliance training in their daily routines. Also, organizations should closely monitor systems and processes for any possible breach.
5 Tips for Creating a Compliance Training Strategy for Your Employees That Works
Compliance breaches have a huge impact on organizations. Instead of completion, these courses should aim at modification of employee behavior and full understanding of the ramifications of potential compliance failure(s). The hollowing tips are useful in creating a holistic and effective compliance training strategy that utilizes different types of training programs and different employee training methods to achieve your compliance goals.
You can make the compliance training program more effective by creating customized training sessions that are specific to a learner's role, making the training more relevant to employees. An application-based training can go a long way in increasing the effectiveness of compliance training.
Gamification makes compliance training more engaging and uplifts the employee learning experience. Adding fun elements like points, badges, and leaderboards to the assigned tasks motivates employees to complete these training programs. It is one strategy that is a big motivator in modifying employee behaviors and implementing compliance training practically. 
3. Leverage Micro-Learning for Retention
Conventional training methods with lengthy documents overwhelm the employees by causing information overload. To address this issue, break the training material into bite-sized information for easy grasping and retention – this makes learning content more accessible and easy to consume. Investing in new digital technologies like learning management systems (LMS) and digital adoption platforms (DAP) can automate the training process and promote self-paced eLearning amongst employees.
Real-life case studies and scenarios help employees draw context and bring training content to life. Their success and failures guide employees to maintain compliance within the organization.
5. Embed Compliance into Your Company's Culture
Instead of treating compliance training programs as a proxy for attestations, you need to embed compliance into your organization's culture. It will reshape processes for the better and reduce the chances of legal liabilities and compliance breaches. You can approach compliance training strategically by collaborating with professional regulating bodies.
Leverage a DAP for Successful Compliance Training
A digital adoption platform(DAP)  like Whatfix fosters a self-serve culture and simplifies learning on LMS by making it live, interactive and personalized. The step-by-step contextual guidance assists users in real-time for the successful completion of tasks. It reduces time and effort for content creation by providing multi-format content simultaneously. Once the training period is completed, Whatfix still remains useful for change management by highlighting the new features and updates via beacons and pop-ups. 
To make Whatfix a part of your compliance training strategy, schedule a demo with our experts.
Like this article? Share it with your network.
Subscribe to the Whatfix newsletter now!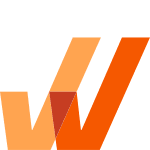 Software Clicks With Whatfix
Whatfix's digital adoption platform empowers your employees, customers, and end-users with in-app guidance, reinforcement learning, and contextual self-help support to find maximum value from software.