Employee Training Methods
In today's professional landscape, there are a variety of approaches learning and development (L&D) teams can take to foster the growth and success of their employees. Especially in roles that require specialized knowledge and hands-on experiences, learning core competencies on the job can be uniquely beneficial.
What Is On-the-Job Training?
Also known as OJT, on-the-job training is an approach to employee development involving hands-on experience within the typical working environment rather than in a classroom or online. With OJT, employees learn by observing, often working under a mentor or manager, and then putting what they've learned into practice. 
The goal is for employees to learn by doing and to become proficient in the task at hand to do it on their own by the end of training. This hands-on approach is beneficial for skills related to using complex software or equipment. In many cases, on-the-job training involves some form of shadowing or mentorship, but the overall structure varies greatly. 
More structured takes on on-the-job training involves checklists, detailed goals, and formal knowledge checks such as quizzes. On the other hand, unstructured OJT might involve a few hours of detailed shadowing and be more customizable to the needs of learners in the moment. OJT can be utilized independently or combined with other training delivery methods like eLearning to bolster learning outcomes. 
Benefits of On-the-Job Training For Organizations
On-the-Job training is a type of employee training aimed at providing hands-on experience and expeditious learning opportunities which benefits organizations in a variety of ways.
First and foremost, on-the-job training is a breeze to apply to any task or role. Rather than trudging through complicated lessons, learners can be paired with an experienced colleague who can show them the ropes. The degrees of structure and oversight involved can also be easily adjusted to match the trainee's needs.
OJT is incredibly cost-effective compared to other L&D strategies, as it happens within normal working parameters. This approach requires minimal additional materials, equipment, or software. It involves a relatively small time gap between training and live work.
On-the-job training increases employee engagement and makes the training process more efficient and thorough. Allowing employees to learn by doing means they will contribute to work as they train or shadow and be able to perform well in their roles quickly. In the long run, trainees who receive OJT are able to perform better in their jobs, make fewer errors, and engage more effectively in collaborative and teamwork opportunities.
4. Boosts employee retention
Effective OJT provides employees with strong connections to their trainers or mentors, leaving them feeling more engaged and better equipped to be successful in their roles. 
Learning while working helps reduce the confusion or stress that can often arise when starting a new job or learning a new task. Overall, this method allows employees to feel more confident in their abilities and secure in their organization's commitment to success. Down the line, this primarily translates to increased employee retention.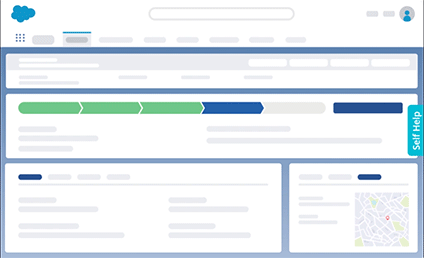 Create personalized learning & training flows for your enterprise apps with Whatfix
Benefits of On-the-Job Training For Employees
On-the-job training also provides critical benefits to employees.
1. Increased knowledge retention
The goal of any workplace training effort is the transfer of knowledge. Hands-on, active learning provides practical experience and personalized messaging that makes learning stick. Overall, this process increases engagement and equips employees to continuously acquire more skills and knowledge they can tap into as they work and grow as professionals.
2. Faster training with real-time experience
With the real-time learning setup, employees focus on training content more intimately than other training methods typically allow. On-the-job training keeps employees in the same mindset and environment they work in daily and supports them through learning how to tackle significant problems and perform tasks. With on-the-job training, learners can ask questions as they arise and cut to the chase, making the learning process much more efficient overall.
The learn-by-doing approach to training provides employees flexibility in a couple of ways. During training, employees receive information that can be adapted to their needs, emphasizing problem areas and moving quickly through more familiar ones. In the long run, OJT leads employees to be more adaptable in their day-to-day work lives and better equipped to perform various job responsibilities as they grow with the organization.
The effectiveness of OJT and the opportunities it brings for improved performance and future advancement are massive for employees. On-the-job training helps employees learn new skills in a way that garners confidence and leads them to accumulate more skills as they grow in their roles and move along their career paths.
Best Practices For Conducting On-the-Job Training
Even though OJT makes use of existing working relationships and environments, learning and development teams must develop a structure for the training process that includes determining trainer qualifications, appropriate OJT types for different roles, and plans for soliciting feedback, monitoring progress, and making improvements as the program grows.
Here are some of the best practices to help you create an effective training program.
1. Seek out potential trainers
The success of on-the-job training depends heavily on those doing the training, so it is essential to identify trainers who are exceptionally skilled at the topic, willing to share their expertise, and have the necessary communication skills. These employees should be more senior than their trainees but don't necessarily need to be managers.
2. Automate the learning process
To further facilitate OJT, it is essential to determine which aspects of training can be facilitated by automated or ready-made instructional materials. This might prompt the integration of virtual training methods like eLearning into the overall training structure. Automated or ready-made training material can be re-used across multiple employees and even areas of work, depending on the content. This automation keeps mentors and trainers focused on teaching the aspects of training that will benefit most from their attention in real-time.
3. Personalize training material
OJT involves more one-on-one instruction and close collaboration than other training delivery methods. This allows trainers to personalize communications and training materials to ensure that employees understand what's going on as they learn, eradicating confusion as it comes up, and leading to better learning outcomes right away. This personalization fosters a strong relationship between the trainer and trainee, providing learners with a potential support system they can carry even after training.
4. Regularly evaluate the program
L&D teams must implement a mechanism for monitoring the effectiveness of their on-the-job training program. Using post-training surveys, assessments, and department metrics, data can be collected to determine necessary improvements and areas where OJT can be emphasized to maximize training outcomes.
To ensure the success of OJT initiatives within an organization, L&D teams must incorporate feedback solicitation mechanisms into the training process to understand how well trainees are learning and how they feel as they move through the process. 
This provides insight into the dynamics of trainer-trainee relationships, learners' progress, and even how the training processes can be improved. This feedback should be used to adjust training programs, reward effective trainers, and prompt intervention where necessary.
5 Types Of On-the-Job Training
There are several types of on-the-job training that allow employees to learn as they work:
During the first days of employment, new hires need hands-on experience as they settle into their roles. New employee orientation is considered a direct version of OJT, in which supervisors provide recruits with information and expertise relevant to their new roles. Orientation OJT can be facilitated by incorporating a digital adoption platform, eLearning, or even providing access to cloud-based training or document libraries.
Job rotation allows employees to rotate between roles to increase engagement and expand their knowledge. It encourages socialization and engagement, giving employees an opportunity to experience different roles and determine which might be the best fit in the long run.
With coaching, learners are assigned to a specific trainer who guides them through learning activities, provides feedback, and adjusts the course as necessary. The coach provides personalized support throughout the process to improve learning outcomes and helps trainees emerge from the program ready to achieve their professional goals with confidence.
Similar to coaching, mentorship involves pairing an employee with a superior or more experienced colleague. This is a more personal training relationship wherein the trainer is responsible for the longer-term success of the trainee. This employee training method does double the work by providing the mentee support and knowledge while the mentor develops instructional and leadership skills.
Internships are temporary positions filled by more junior team members, often students or recent graduates. These roles serve as a stepping stone, providing a professional environment for new workers to learn the fundamental knowledge and skills relevant to their field.
Enable On-the-Job Training with Whatfix
If you're looking to implement on-the-job training within your organization, there is one simple step you can take right now – adopt a Digital Adoption Platform. A DAP enables you to create scalable employee training flows built directly into your website or enterprise applications – allowing employees to learn in the flow of work. Learning is enabled via embedded training materials such as interactive walkthroughs, videos, and self-help menus that can be easily accessed while working on the application. 
Schedule a free demo with us to learn more about Whatfix training programs.
Like this article? Share it with your network.
Subscribe to the Whatfix newsletter now!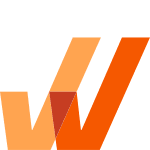 Software Clicks With Whatfix
Whatfix's digital adoption platform empowers your employees, customers, and end-users with in-app guidance, reinforcement learning, and contextual self-help support to find maximum value from software.