Microlearning is defined as breaking down learning content into bite-sized modules geared toward meeting specific goals. For example, instead of watching a 5-hour course on Salesforce, microlearning consists of shorter videos that walk the learner through tasks like creating an opportunity, building reports, etc.
Microlearning shifts the focus from sequential course material to an experience where the learner can guide their own path based on contextual goals and engage more with the learning content.
If you find microlearning to be the best method for your corporate L&D, then the best way to get started is by exploring the different microlearning platforms and technologies available in the market.
What Are Microlearning Platforms?
Microlearning platforms are L&D tools that enable microlearning for your employees by providing them with short and focused training content. L&D teams can create effective and engaging learning modules in a short time frame for their employees to improve employee performance and focus.
15 Best Microlearning Platforms in 2023
To help you select the best microlearning platform for your organization, here's a list of the top platforms available in the market.
In today's fast-paced digital environment, your employees want to constantly upskill and reskill but have dwindling attention spans and a very little time to learn in their busy schedules. This is why it makes sense for L&D teams to incorporate microlearning in their corporate training programs. Along with benefitting the learner in multiple ways, microlearning also proves to be beneficial for a business as it is affordable and agile, has a shorter development cycle, and is easy to update. 
Subscribe to the Whatfix newsletter now!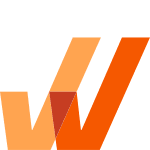 Software Clicks With Whatfix
Whatfix's digital adoption platform empowers your employees, customers, and end-users with in-app guidance, reinforcement learning, and contextual self-help support to find maximum value from software.