Employee productivity impacts every company's most important metric—revenue. 
But increasing productivity has little to do with clocking in more hours and everything to do with enabling employees to do their best work. 
With hybrid and remote work becoming the norm, workplace apps have become more important than ever to keep teams connected, mobile, and of course, productive.
4 Types of Workplace Apps
Here are four of the most common types of workplace apps that drive productivity across organizations and teams:
1. Communication & Collaboration Apps
Effective communication is key to productive workplaces. So workplaces use communication and collaboration tools that let employees send texts, start voice-only or video calls, and collaborate through a unified communications platform. Think Slack, Zoom, Teams, or Google Workspace. 
2. Learning & Development Apps
Continuous growth is essential to both employees and businesses. L&D software such as Whatfix, ProProfs and Trainual play a huge role in increasing productivity and thereby revenue. These apps allow you to create effective training programs or assign off-the-shelf lessons to employees who can learn at their pace.  
3. Project Management Apps
Managing tasks, projects, and work at scale is virtually impossible without project management apps. Apps such as Asana, Airtable, and ClickUp let you customize workflows, make work transparent, rebalance workloads, and stay on track.
4. Employee Experience Apps
Engaged employees are key to productive teams. Employee experience software such as Gusto, Bonusly and Lattice let you track, create and deliver better experiences throughout the entire employee life cycle to foster better engagement and support enablement.
27 Best Workplace Apps For Productive Teams in 2022
Here are the best workplace apps and software that drive productivity in 2022:
Workplace Apps don't guarantee user adoption. What to do instead:
Even the best workplace apps can't guarantee user adoption. And without that, any attempt to streamline operations to improve productivity is in vain. 
When introducing a new workplace app to the team, make sure it integrates in their existing workflows. Better yet, offer customized support through digital adoption platforms like Whatfix so your employees can get the help they need when they need it. 
Build interactive walkthroughs, product tours, and embed wikis to empower teams and reap the productivity benefits.
Subscribe to the Whatfix newsletter now!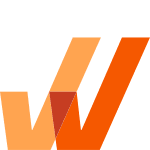 Request a demo to see how Whatfix empowers organizations to improve end-user adoption and provide on-demand customer support