Employee Training Methods
In its 2021 study, Statista noted a drop in the number of employees undergoing cross-training, a 3.78 million employees drop compared to its 2019 data. 
While the drop may look steep, another study confirmed that a whopping 74% of employees expressed how they aren't reaching their full potential due to a lack of employee development opportunities. This shows that employees aren't against cross-training programs, but aren't being offered this type of training program.
To avoid such circumstances, it will be helpful for your organization to design a cross-training program for employees and assist them in growing their skills. But before we explore the program's specifics, let's understand what employee cross-training means.
What Is Employee Cross-Training?
Cross-training is where an employee learns how to perform another employee's role while performing a role they were hired for in the organization. This concept aims to help employees boost their existing skills and become more flexible resources for the organization. Not only does this create a more skilled employee, but also encourages your workforce to explore other opportunities throughout the organization – driving internal mobility.
Top 5 Benefits of Employee Cross-Training
Now that we understand how employee cross-training works, let's explore some of the top cross training benefits an organization can achieve with its implementation. Our top five picks include:
1. Enhances employee skills
This may give you the impression that only your employees may benefit from a cross-training program. But that's not entirely true. With better-skilled employees, you can function smoothly and may even come across fresh ideas at work. 
One of the biggest challenges employees face while dealing with members from other teams is a lack of transparency and exchange of information. There are times when teams show reluctance to share their data with other team members. This results in hampering the work and progress of other teams. 
However, a cross-training program can help you overcome this roadblock. Once you start this program, it will be easier for other teams to access data that is relevant to their work and build strategies that will help your company reach its goals.
3. Teams learn more about the company's products or offerings
All your teams need to stay on the same page about your products and additional offerings. This is most critical in the case of sales, support, and success teams. Your customers may interact with all three teams at some point in their journey. You will likely see them confused if they hear different things about your product and its features. 
This can result in either more support calls or customers blaming you for sharing the wrong information at a crucial time. But this can be avoided if you cross-train your sales, support, and success teams. They will likely have the same knowledge about your product, overcoming any product information contradiction. You can also create internal documentation on your product offerings to empower your workforce with the right company and product knowledge.
4. Makes employees more empathetic to other teams
When you cross-train employees, they see other team members' challenges and roadblocks while complying with their requests. This employee training program becomes more effective when members of one team perform the activities of other team members. In a nutshell, cross-training programs can make your employees more empathetic to other teams.
5. Encourages cross-team collaboration
Engagement is yet another benefit your organization gains from cross-training programs. This program encourages employees to interact and collaborate with their colleagues. Better collaboration results in better employee productivity and goal completion.
Here are other employee benefits your organization can gain from implementing a cross-training program.
Identifying employees who will be more flexible at taking up any role anytime

Gaining a significant return on your employee investment

Increasing workforce sustainability overtime

Building an agile workforce that is up for any task, at anytime
How to Create a Cross-Training Program for Your Employees
If the benefits mentioned above convinced you to plan and initiate your employee cross-training program, here are a few steps to help you get started in a similar direction.
Before setting the basis for your employee cross-training program, it is important to identify its training goals and objectives. Here are a few questions that can help you identify your goals.
What benefits will your organization gain from the program?

Why do you need this program in the first place?

Will employees feel at ease when asked to enrol in this program?

How will you reward employees who use their training experience?
With the help of these questions, it will be easier for you to identify the goal and the organizational needs your program will fulfil.
Create your training goals with our customizable SMART goals template!
✓ Thank you, the template will be sent to your email
2. Identify teams to cross-train
You shouldn't expect your content team to write if you pair them with your developer's team. It is important to identify the right teams who complement each other's work and can take over each other's work in case somebody isn't available from either of the teams.
Here's how you can bring together training partners for your program.
Marketing Teams:

If you plan to build a cross-training program for your marketing team, you can insist the content team and marketing executives, like on-page and off-page SEO specialists, train together. The reason for pairing these two teams is that their tasks depend on each other. While it is not feasible for SEO executives to write lengthy content like the writer, they can certainly pick up on the small yet urgent tasks in case writers aren't available.
Similarly, writers can learn how to monitor and access data via platforms like analytics or search console and understand how to do basic keyword research in case the executives aren't available.


Sales & Support Teams:

Both are customer-facing roles and require similar efforts to keep the customers or buyers engaged with the brand during their respective calls. If both these teams train with one another, it will be easier for them to understand the next possible steps while offering support to customers or pitching a sale to buyers.





They should train together to learn about the product features and how it differs from other market competitors. This will help them provide a similar experience during a sales or support call, maintaining a brand throughout the customer journey.
Similarly, you can also plan training partners for your design and development teams.
3. Announce and evangelize the program
Once you decide the goals and partners for the cross-training program, it is time to inform your employees about it. You can announce the program via emails or in different company groups. You can encourage team managers to announce the program details to their members. 
Let them know why this program is taking place and how employees can benefit from it. Do not forget to share the rewards each employee may gain from completing this course. Rewards will make the program look more lucrative and encourage them to enrol faster.
4. Create training materials and lesson plans
Don't just depend on practical lessons and sessions. Create a complete employee handbook that can be accessed during and after training period. Here's what you can cover in your internal wiki:
Guidelines on how to follow through with the course.

SPOCs (specific point of contact) will clarify any doubts employees may face during  the course.

Share the timeline for the entire program and how it will be executed during work hours.

Create a separate knowledge base article on training material and courses that employees can refer

to or sign up for as the course

progresses.

Record all the sessions and keep updating your internal wiki under different course categories.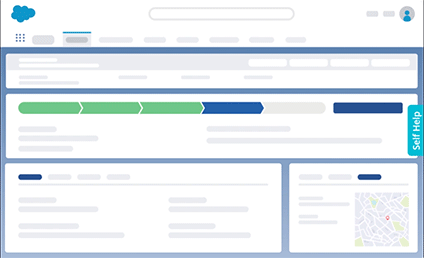 Create personalized learning & training flows for your enterprise apps with Whatfix
5. Introduce cross-team buddies
The next step is to designate someone responsible for answering the trainees' questions. This point of contact can act like a buddy to the other team and explain all the complications they face and possible solutions to tackle them. This is a great way to ensure that all the teams fulfil their roles and responsibilities and save time. 
6. Bring in an evaluation system to track progress
What would be the best way to track each employee's progress under the cross-training program?
Any organization that initiates a learning program should monitor how participants progress and perform as they learn. This is a crucial practice as it will help you understand:
If the course has been designed to achieve the set goals.

If the course takers can execute what they learn when required.
To track employee performance, here's what you can do.
Ask them to complete the required certifications to assess their knowledge. You can either create this assessment in-house or ask them to take it up online.

Ask managers to become a part of the assessment process. Let them quiz members from the other teams during combined sessions around a similar problem. They can also test them by giving them tasks that need to be performed by the other team members. This will allow them to gauge whether they can perform these tasks as explained in the program.
7. Ask for employee feedback
Keep taking regular feedback from employees about the program to keep it up-to-date. With regular feedback from employees, you can answer questions like:
What aspect of the course keeps them engaged?




What part of the course do they find relevant/irrelevant?




Is it easy for them to cope with the course?




How much time does it take to complete one part of the course?




Are they happy with the assessment process or do they have any suggestions for improving it further?
Besides these, you can also understand if the program's trainer is efficient at explaining the critical/technical aspects of their job role. It is important to get answers to these questions to upgrade your program according to the team's learning needs.
Create in-app learning, training, and support content for your employees with Whatfix
If you're confused about where to start your training programs, there is one simple step you can take right now – adopt a Digital Adoption Platform. A digital adoption platform enables learning via interactive walkthroughs, videos, and self-help menus and allows you to train employees on demand while providing insights to measure training effectiveness. 
Whatfix DAP enables you to create scalable training flows built directly into your website or enterprise applications – allowing employees to learn in the flow of work. It provides segmented, contextual training and development self-help resources to employees in the moment of need, with analytics to measure and improve your training processes.
Subscribe to the Whatfix newsletter now!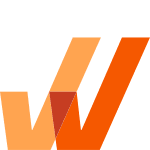 Request a demo to see how Whatfix empowers organizations to deliver personalized, on-demand training at scale