As your SaaS product grows, your competition only becomes tougher. You need more than a minimum viable product to survive, you need a product built on user feedback.
That's where product feedback matters: it enables you to engage your users to understand what they love about your product, what could be better, and any ideas they have that could help you build a better product.
This article will explain why product feedback surveys matter, some questions to help you get started, and the four best tools for product teams who want to start engaging with their users.
33 Examples of Product Feedback Survey Questions to Ask Your Customers
Where did you first hear about us?

How satisfied are you with our product?

What is your primary objective for using our product?

Is anything preventing you from achieving that goal? What is it?

How often do you use our product?

What differences did you notice after you started using our product?

Have you used our [product or service] before?

What convinced you to sign up or upgrade?

Why did you choose to use our [product or service] over other competitors?

Have you used a similar [product or service] before? How does [product] compare to [competitor]?

What do you dislike about our product? How can we improve it?

How do you use our product?

How can we make this page or resource better?

How would you compare [product name] with our competitors?

On a scale of 1 to 10, how satisfied are you with our product?

How would you describe our product?

What functionality do you value the most in our product?

What are your main concerns or questions about using [product]?

Thanks for [completing action]! How are you planning to use [product]?

What functionality do you value the most in our product?

How would you describe the buying experience?

Do you feel our [product or service] is worth the price? How much would you be willing to pay instead?

What type of people do you think would most benefit from [product]?

What is the main benefit you received from using [product]?

Would you mind sharing our product with your network?

How can we improve our product for you?

How would you feel if you couldn't use our product anymore? a). Very disappointed b). Somewhat disappointed c). Okay

What problems are you trying to solve? Include options to help users choose.

Why are you canceling your subscription? Include dropdown options.

Can one of our product experts call you to help you get started?

What's the one thing you want to change about our product?

Which feature do you like most?

What feature would you love to add to our product?

Which of the following features would be more useful to you in our product?

On a scale of 1 to 10, how likely are you to recommend our product to your friends or colleagues?

How would you describe yourself in one sentence? Include dropdown options, if possible.

Is there anything you'd like to add?
What Is a Product Feedback Survey?
A product feedback survey is an online questionnaire to gather data and insights from your customers to better understand their opinions on your product. This includes a better understanding of how they're using your product, what they like (or dislike) about it, what problems they're solving with it, what features they use the most, how you can improve the product experience, and more.
Benefits of Customer and Product Feedback Surveys
Here are a few of the most important benefits of gathering customer feedback on your product.
1. Enables a customer-centric product roadmap
Your product roadmap is a blueprint that shows how your product will evolve, which features you plan to build, and why over a period of time. It's a shared brain where a product manager confers with design, engineering, marketing, and sales to determine what the product is going to become and how they're going to build it.
Now, you don't want to end up building a technically complex solution everyone is excited about that doesn't solve any of your users' problems, do you? That's where product feedback comes in: it helps you understand what your users think about your product, including what works great, and the new features they need.
Product feedback helps you decide what to build and in what order so that you can allocate resources accordingly.
2. Shows your customers and users that their insights matter
You can do this by scheduling follow-up conversations after a user completes a survey or a poll negatively, hosting a public roadmap where your users can see the features they've requested being worked on, and prioritizing items on your roadmap based on popular demand.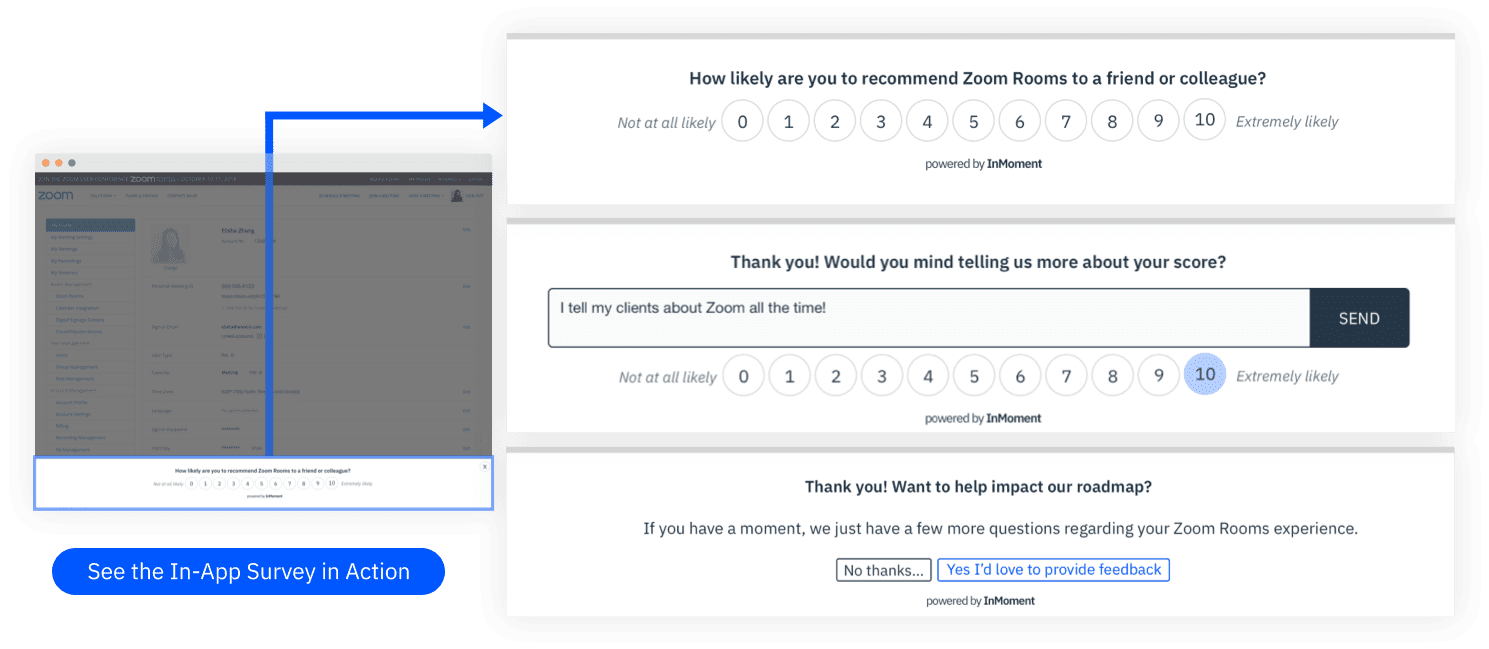 3. It helps you understand your customers and users better
You can use product analytics tools to understand your users' usage patterns, see which pages they viewed, and extrapolate how likely they are to churn or stay loyal. Or, you could just ask them directly: customer feedback gives you unfiltered access into your users' thought processes, what they love about your product, and what they want to see changed.
When you group such feedback from many of your users, you start to see trends that help you understand what your product could do better and how you can build a truly helpful product.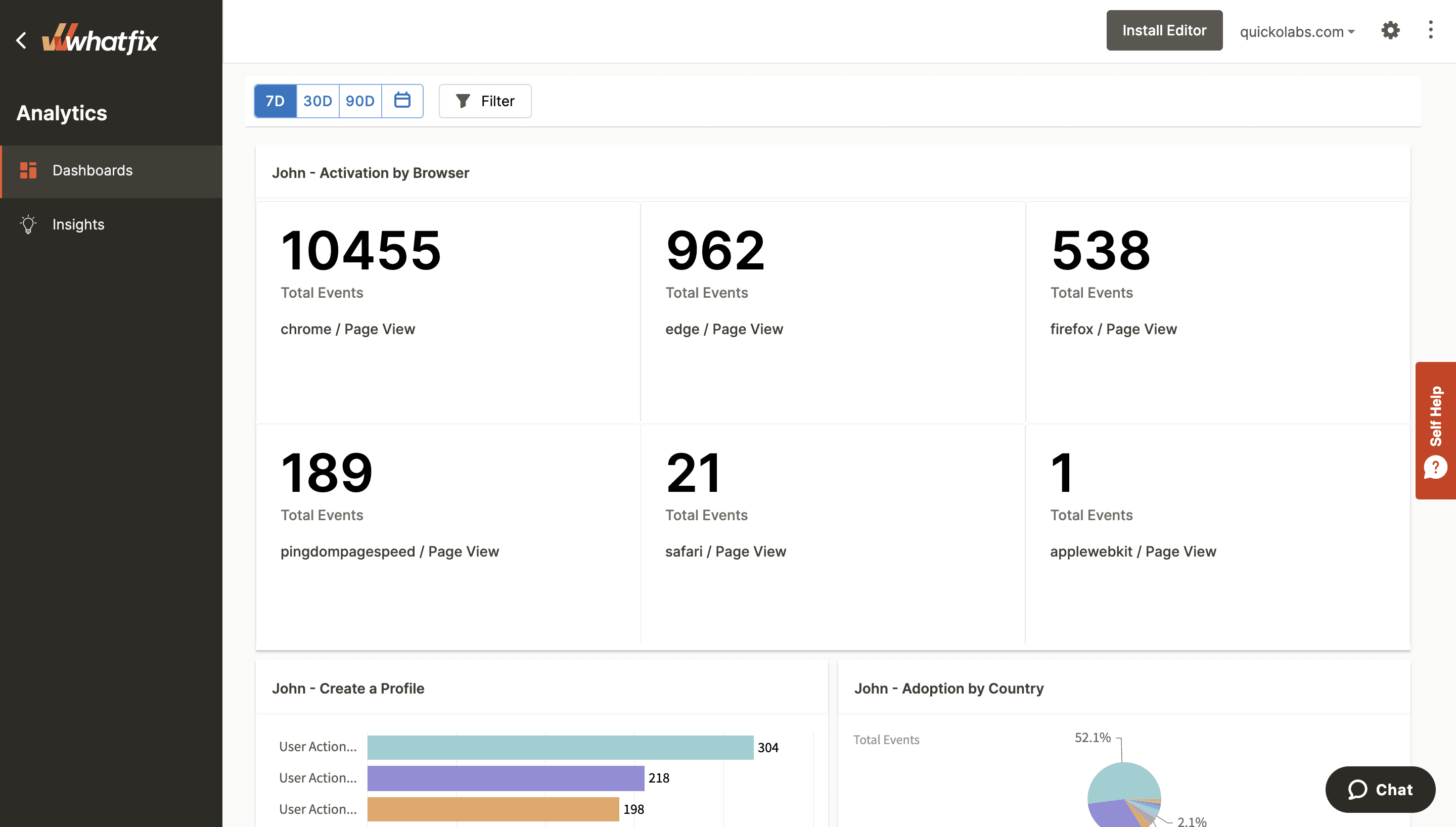 4. Understand product and feature adoption
User feedback is the most effective way of assessing uptake for new features and for your product as a whole. It helps you assess what features or updates are most in-demand, push users to talk about their experience trying out your product, their most memorable encounters, and why they're likely (or not) to recommend your product.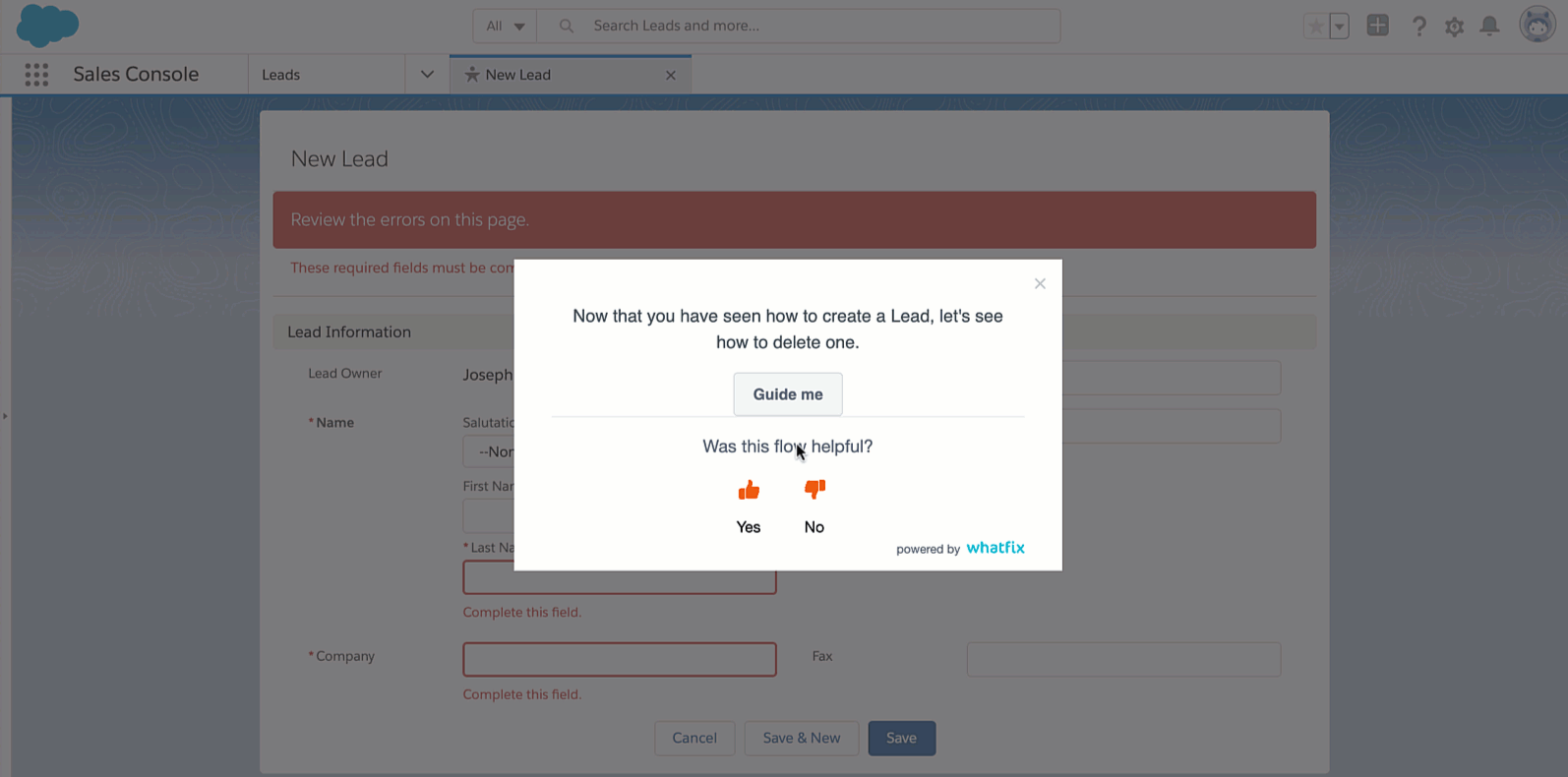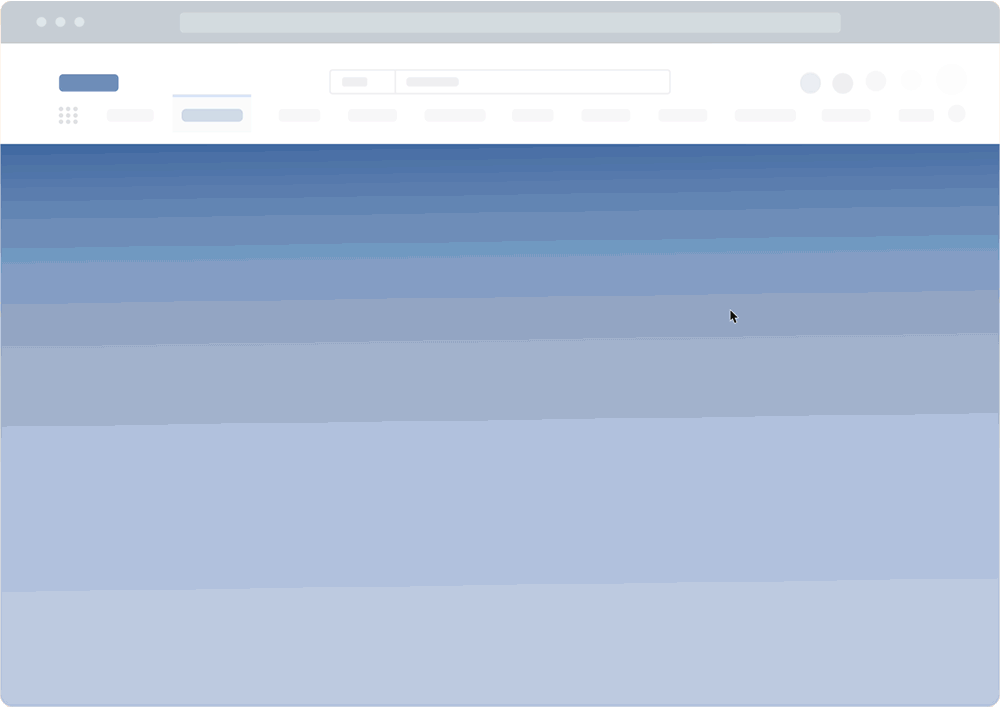 Collect in-app feedback with native surveys, create contextual user onboarding experiences, drive feature adoption, and provide self-help support with Whatfix
Whatfix is a digital adoption platform that enables product managers with a no-code platform to create and launch in-app feedback surveys, product tours, user onboarding checklists, interactive flows, announcements, hotspots, tooltips, self-help wikis, and more – all without engineering dependencies. Analyze your product usage to identify friction areas, understand engagement, and build user cohorts.
Tips for Creating Effective Product Feedback Surveys
Gathering quality product feedback is challenging. Here are a few tips to help you easily solicit quality feedback from your customers.
1. Carefully choose what type of customer or product information you want to collect
There are many types of data points you can collect feedback on, and you should wisely choose what you're asking and define what you're trying to achieve.
Are you trying to collect feedback about your:
Landing pages and how to optimize their design.

Specific features and how users like them.

The general product experience.

Pricing.

How likely users are to recommend your product.
Choosing the type of feedback you want to collect will help you limit your scope and go deep enough to understand how to improve your product.
2. Choose the right type and format for your survey's specific use case
An NPS survey can be just a few questions with a text field for users to expand on their replies; a poll should offer users several options to choose from and be done in seconds, while a questionnaire might take a bit more time.
You need to figure out what type of feedback is appropriate per occasion and to use it appropriately—if you promise a group of beta testers a $200 Amazon gift card, they wouldn't mind answering a questionnaire that takes an hour or holding on an interview with one of your product experts; on the other hand, a VP might start getting offended if an NPS survey has more than 5+ questions coming one after the other.
So, choose the right type and format for your user's situation and offer them enough compensation to be worth their time. A free month's subscription might cut it for some users, some others might just not bother replying if feedback takes more than a few seconds of their time.
3. Keep your feedback survey short and simple
The average human's attention span has shrunk from around 12 seconds in 2000 to just 8.25 seconds, according to a study by Microsoft. It affects how much mental bandwidth your product's users are willing to give you before they bounce or churn—actually, the average time spent on a page across all industries is 54 seconds, according to Contentsquare's 2021 Digital Experience Benchmark.
The message is simple: "if you can't get your message across quickly and simply, I'm out of here."
Keep your surveys short and to the point—avoid unnecessaritiess like jokes or puns; every survey, poll, or questionnaire should have just one objective—trying to bundle too many questions into one session will make customers churn, and you don't want that, do you?
4. Take an omnichannel approach to your surveys
According to Statcounter, mobile phones have overtaken desktop devices as the primary source of internet traffic—they account for 59.02% of the interactions we make online. Desktop devices are not far behind (39%), while tablets come in at a distant third (1.98%).
And there's every indication that mobile internet usage will continue its upward trend as smartphones become more powerful and websites and applications evolve to cater to them primarily.
But that doesn't mean that desktop computing is in death throes—on the contrary, the average value for transactions made on desktops is 28% more than those made on mobile phones. The bulk of enterprise applications still focus on a desktop-first strategy and only graduate to serving mobile devices, etc., after they've acquired and established a significant market share.
Instead of focusing exclusively on one or the other, you need to split your attention on both equally: a multi-channel product feedback strategy will help you accommodate your users wherever they are and to keep improving your product.
Thankfully, modern survey tools are designed such that you can build one version of a survey that renders natively on mobile and web devices or whatever platform your users are on, to offer them a uniform experience across channels.
4 Best Tools to Run Product Feedback Surveys
When it comes to product feedback surveys, the medium is as important as the message—the right tool will help you engage users across channels, customize the experience based on where they are within your funnel, and collect just enough data without pissing off your users.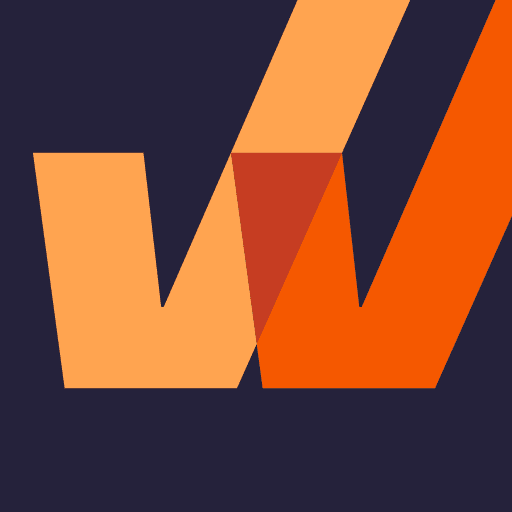 Review Rating: 4.7 out of 5 stars across 242+ reviews
Pricing: Reach out for a custom quote
Whatfix is a digital adoption platform (DAP) that enables product teams to educate users by creating in-app content with a no-code editor, such as product tours, interactive walkthroughs, tooltips, task lists, self-help wikis, and yes, product feedback surveys.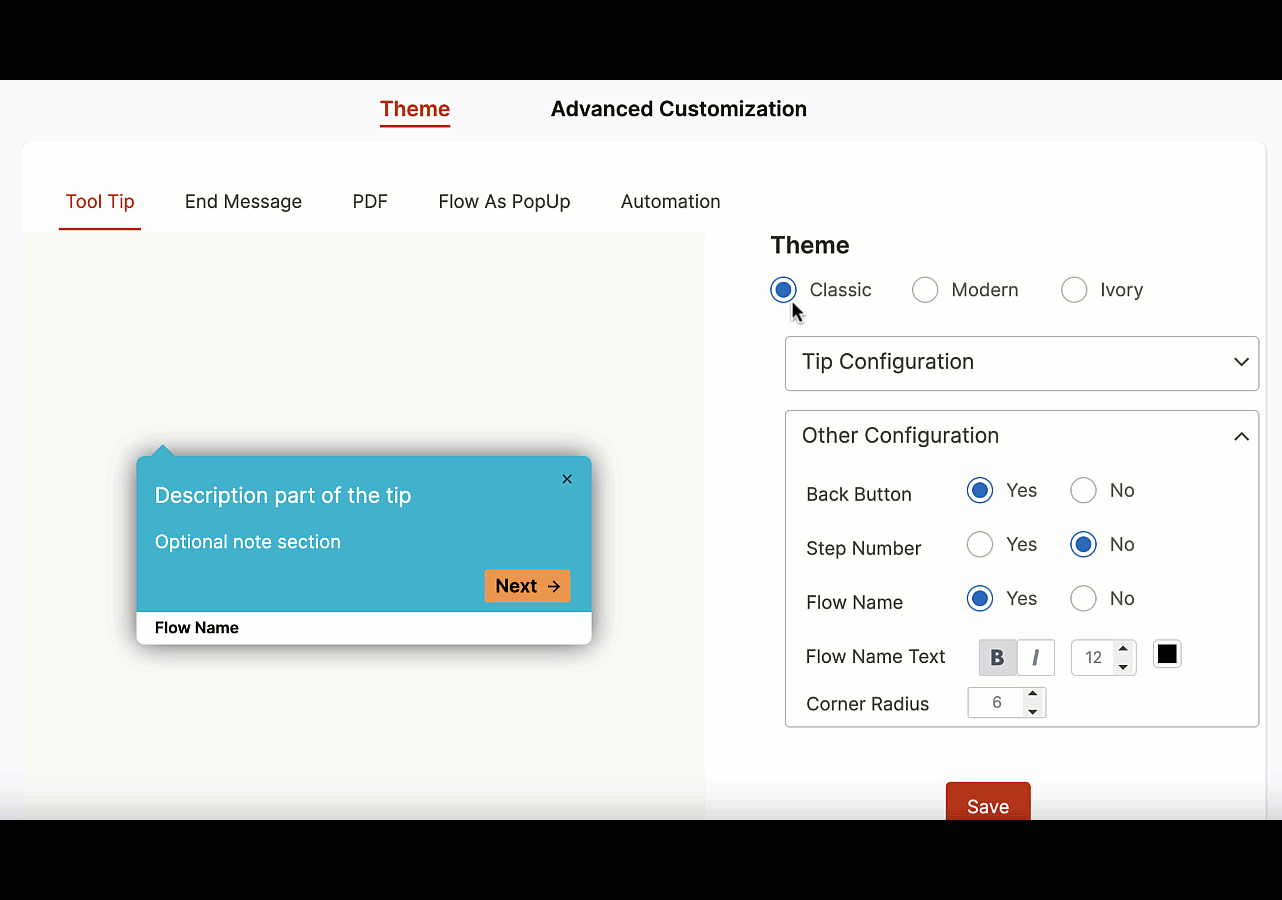 Whatfix helps you embed explainer videos, FAQs, and product docs right inside your users' dashboard, as well asto create step-by-step product tours, alert users to helpful features with hotspots, and localize your product content to your users' preferred language.
Product teams can then ask customers and users to provide feedback on these in-app guided experiences to extract the value of these experiences, as well as gather general user feedback on how they can be improved.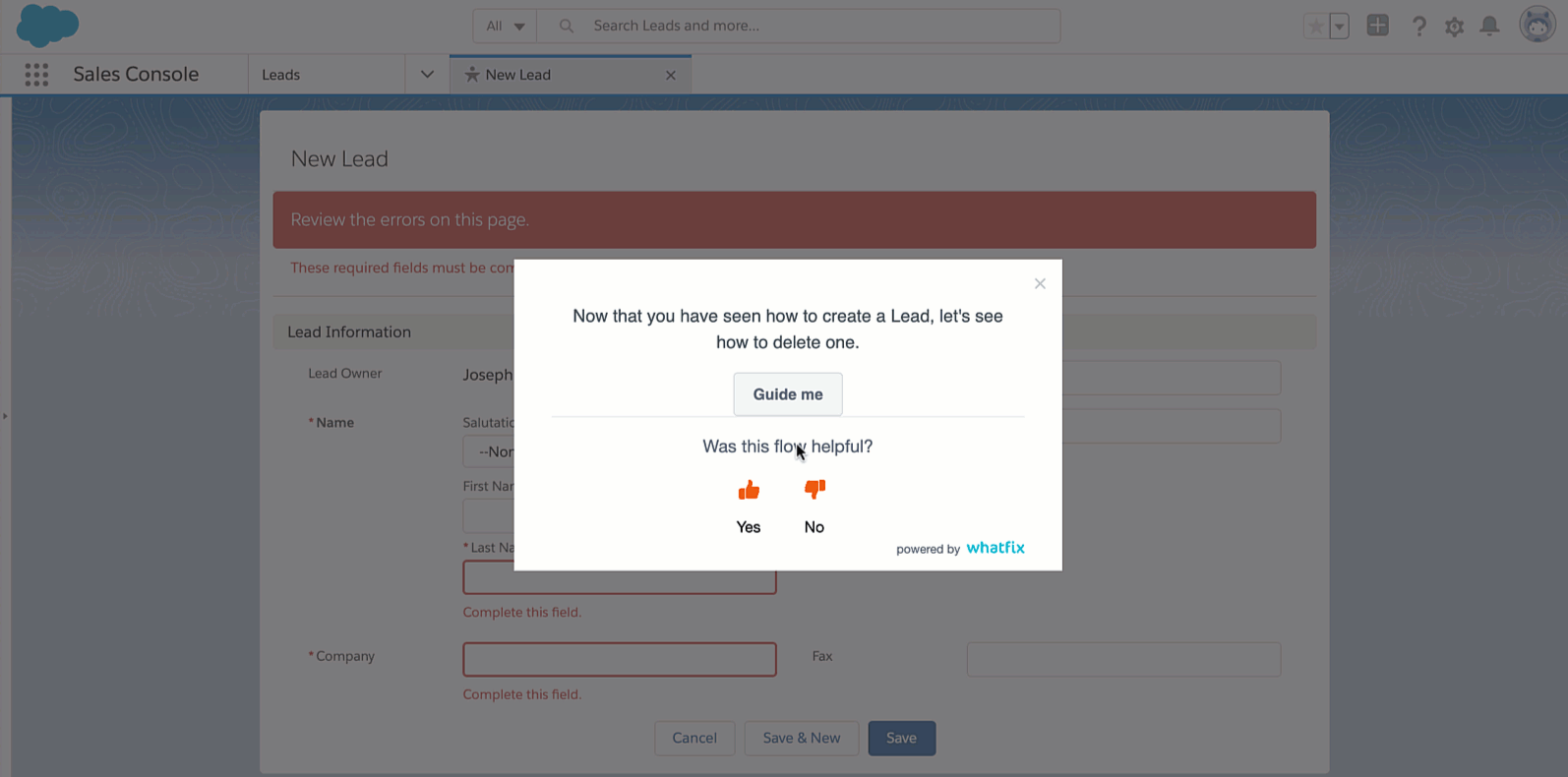 Whatfix Analytics then empowers product teams to analyze its product experience and user flows to create better products.
Its feedback capabilities include both embedded and native surveys. Embeddable surveys allow product teams to embed product surveys right into your interface, and support third-party integrations with other survey tools.
Native surveys allow product teams to build in-app customer surveys right insights their application.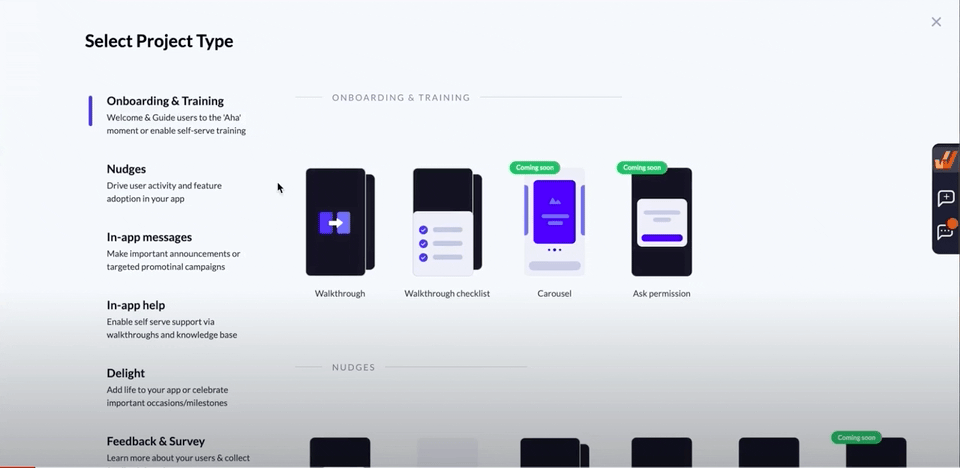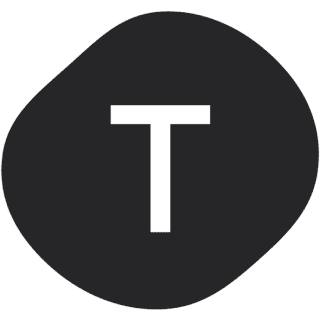 Review Rating:

4.5 out of 5 stars across 616 reviews

Pricing:

Starts at $300 per year
Typeform helps product teams build people-friendly forms and surveys—it's easy to get started with, it supports wide customization, and integrates with hundreds of the third-party SaaS applications that you already use.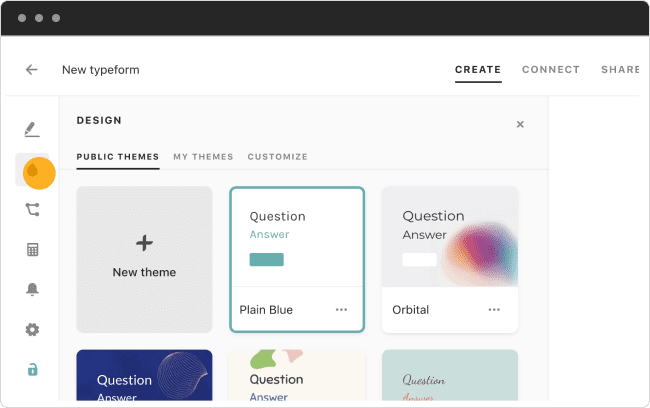 Typeform includes feedback features such as:
Powerful third-party integrations—channel Typeform data into your CRM, a database, or a spreadsheet for better analysis; create a follow-up item on your product team's to-do list or calendar when a user submits a survey; send users automated messages upon completion; notify specific teams (e.g. sales) within your company when a user submits a form that meets certain conditions.

Rich media: Enrich surveys and polls with images, videos, GIFs, and themes that are designed to reflect your brand

Conditional logic: Skip questions and customize surveys for individuals based on their previous answers

Embed questionnaires on your landing pages, exit-intent pages, and product dashboard—it helps you engage users whether they're visiting for the first time, using your product, or irritated and about to churn

Easy sharing options: Start building forms from templates, view responses and completion rates, and generate shareable reports for your team and your company's leadership
Downsides: Typeform is expensive and it has been rebranding to a product designed primarily for larger enterprises; the customization options it offers can also be a bit overwhelming if you need to collect just a bit of data with a linear survey.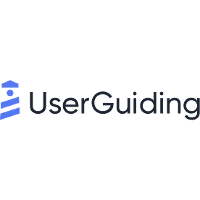 Review Rating:

4.7 out of 5 stars across 110 reviews

Pricing:

Starts at $828 per year for up to 2.5k monthly active users
UserGuiding is a full-stack onboarding platform. It's designed to help product teams educate users on how their product works using:
segmented step-by-step tours that show users unique content based on their account details,

resource centers where users can search through webinars, blogs, and product docs,

goal tracking—set milestones that gamify the onboarding experience for your users, etc.
UserGuiding also helps you collect feedback with NPS surveys that help you understand how users love your product and what you can change to improve the experience for them.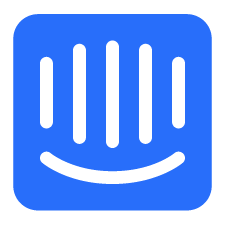 Review Rating:

4.4 out of 5 stars across 2,496 reviews

Pricing:

Opaque pricing structure, varies from $708 to $11,988 per year
Intercom is a customer communication platform for online businesses. The platform helps you engage your users across any device where they access your website, application, or content, with live chat, knowledge bases, conversation chatbots, and shared team inboxes.
Using Intercom, product teams can design simple NPS surveys and create conditional rules that automatically serve them to user when they fulfill a condition ( e.g. * days after they sign up, when they complete onboarding, or decide to upgrade to a paid account)
The beauty of the Intercom platform is its flexibility and how much you can customize it using conditional logic: you can follow up NPS survey replies with email sequences from your product team, automatically schedule follow-ups calls with dissatisfied users, or build even more complicated loops with webhooks.
Build, analyze, and deliver better products with Whatfix's digital adoption platform
Whatfix helps you do more than just collect product feedback—our platform is designed to set users free to explore your product, learn it at their own pace, and not get stuck. To achieve that, we built a full-stack guided onboarding platform designed to help you:
Engage users with step-by-step product tours that walks them through how your product works

Automatically translate product docs and FAQs into 70+ languages

Nudge users to check out features with non-intrusive alerts and notifications

Collect feedback from your employees with detailed NPS surveys

Use Whatfix Analytics to understand which resources and features your users are engaging with so that you can double down on those
Learn how you can build better digital products with Whatfix's product adoption engine designed to give you unfiltered feedback.
Like this article? Share it with your network.
Subscribe to the Whatfix newsletter now!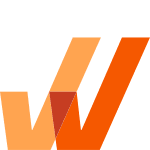 Software Clicks With Whatfix
Whatfix's digital adoption platform empowers your employees, customers, and end-users with in-app guidance, reinforcement learning, and contextual self-help support to find maximum value from software.