What Is Product Experience?
Product experience refers to the entire user journey throughout a product lifecycle, from when a user logs into a product until they exit. It incorporates everything inside an application – from new user onboarding, new feature launches, their "aha!" moment, friction points, and so forth.
Subscribe to the Whatfix newsletter now!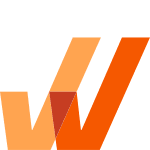 Software Clicks With Whatfix
Whatfix's digital adoption platform empowers your employees, customers, and end-users with in-app guidance, reinforcement learning, and contextual self-help support to find maximum value from software.