Shorter sales cycles, sales productivity boosts and hikes in bookings – this is what dreams of every Sales VP and Head of Sales Enablement are made of. 
Turns out – workflow automation via CPQ software is the answer. In fact, a study by Salesforce shows that its Salesforce CPQ platform enables 36% faster quote generation and results in 27% fewer invoicing errors. What's more, it helps increase up-selling by 22%.
Now, to translate such dreams and statistics into reality for you, we have pieced together a comprehensive CPQ implementation guide for Salesforce.
The Step-by-Step Salesforce CPQ Implementation Guide
For most companies, the product and pricing combos can be extremely complex to categorize. For example, a desktop company would have many product bundle variants – some that come only with screen and CPU, some also have RAM and screen upgrades, others come with docking devices or speakers, etc. CPQ helps deliver customized quotes to your customer featuring the right product at the right price, without any delays – if implemented effectively. 
To ensure that your CPQ is rolled out efficiently, here is a 6 step Salesforce CPQ implementation guide. Here, we will touch upon the importance of establishing goals, optimizing and documenting the CPQ features, and initiating system integration. Change Management initiatives are also critical to a successful implementation and involve the introduction of a Digital Adoption Platform to drive maximum sales engagement and productivity from Salesforce CPQ.
1. Establish Overall Goals
First, you need to understand your Sales process needs, then you can set measurable goals for your CPQ. This will enable you to keep evaluating if the CPQ is delivering real ROI. Some of the KPIs to consider are:
Reduction in time spent selling

Decrease in quotation turnaround time 

Average increase in order value

Accuracy of quote generated 

Increase in win-rates and renewal rates
Select the most important goals and then begin charting out the CPQ process. Once you attain these goals you can set new goals that will help constantly refine the workflow.
2. Optimize and Document the Business' Quote-to-Cash (QTC) Process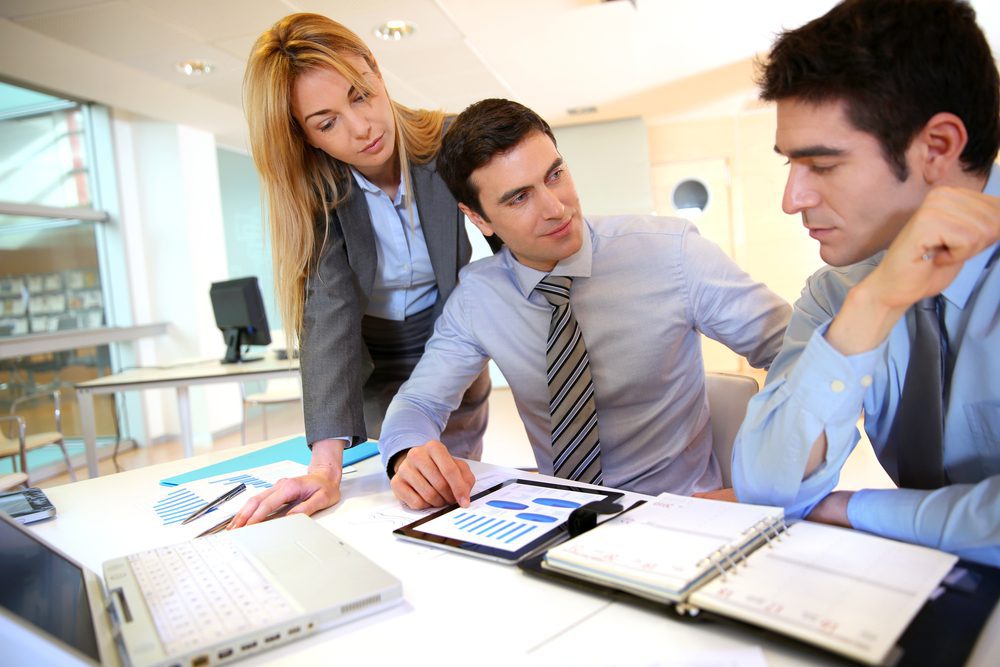 Every business has a slightly different sales process, which is what determines the customer experience. And implementation of the Salesforce CPQ is as good a reason as any to reflect internally, and identify and fix existing QTC process challenges (if any). 
Then, based on your business's unique needs, define, optimize and document the most efficient quote generation and approval process. Also, focus on designing the overall CPQ workflow, before beginning the platform implementation. 
Once the workflows are set, take stock of everything there is to know about your existing portfolio of products – from the number of SKUs, types of value-added services, and scope of the contract to payment type, discounts, terms, and pricing. This data would essentially form the very core of your CPQ.
Next, you need to work with the sales team and subject matter expert (SME) on the product to understand customer behavior and accordingly set pricing rules and product bundle configurations, into your new CPQ tool. 
Customized rules in your CPQ will ensure that your salespersons are automatically shown the best product-specific deals to offer prospective clients. This, in turn, supports effective selling.
3. Prioritize CPQ Features
Salesforce CPQ is a very complex tool with multiple features that can overwhelm users if they have to use it all at once. So, it would help to prioritize your sales goals based on how essential they are to your business. For example – most critical, critical, not critical, and of lowest concern. 
Then, start by implementing select "out of the box" features from Salesforce CPQ that can meet your high-value (most critical) business requirements. 
For instance, you could set up and build adoption momentum for the basic functionalities such as product catalog, price book, product bundles, order management, and guided selling. And if the company has a critical focus on improving the speed of the approval process, then you could also implement the Advanced Approval feature that automates cross-functional approval chains to ensure policy alignment. 
Once these 'super-critical features are implemented and adopted efficiently, you can always add more capabilities from the CPQ Plus package or CPQ & Billing Growth, in the future, where and when necessary. 
4. Initiate System Integration and Data Updation
Once your product catalog and pricing models are set, focus on data management. Since CPQ runs on data sourced from different systems or even physical documents (and in different formats), you need to find a way to:
Identify what data is needed for the CPQ pr

ocess and where it should be sourced from

Get customer and deal data from the CRM

Input details of product tax rates, discount rates and tiers, pricing bundles and templates, into the CPQ, from offline sources

Clean

up the data before CPQ implementation – check for quality and accuracy

Make sure the data is up-to-date and transparently maintained in real-time. 

Data needs to be updated instantly to avoid losing out on sales. For instance, if you launch a holiday promotion with special pricing, and forget to update the prices in CPQ, customers will not buy the product because they didn't get the discount they expected.

Identify and assign owners of master data, who will be responsible for keeping the data

current and error-free
Also, make sure that the Salesforce CPQ integrates seamlessly with your other ERPs through API integrations. 
You also need to test this CPQ in a sandbox environment, and iron out any bugs, before the final go-live date.
5. Run Change Management Initiatives
You may have the best in class CPQ, but you won't get the maximum bang for your buck if your users struggle with executing tasks on it or just plain resist changing their workflow to accommodate the tool. This is why you need a well-detailed change management plan.
If you are raring to get your CPQ users to become proficient with the new system, here are the steps to follow

Step #1: Designate a change management team to lead this project. This group should have representatives from every function (technical and non-technical), with insights into user behavior. By building this internal team that has a close internal relationship with the users, you will be able to improve communication effectiveness. 
The change management team should also get complete buy-in from the leadership team by showcasing how CPQ can impact your company's bottom line. Once you have this, you will face little or no roadblocks in receiving approval and/or resources for your CPQ implementation.

Step #2: Cater change management for various functional teams. While CPQ may appear to be a tool used only by the sales team, the product management, engineering, IT, and finance teams also have roles to play. They are responsible for inputting information about the product, restrictions on discounts and technical features, and so on, into the CPQ. 
But their role is often forgotten. Hence, many implementation projects are doomed to fail even before they begin because the change management initiatives don't cater to the needs of these users, from other functions.
So, create user groups and tailor your training and messaging to suit the specific needs of each function. 

Step #3: Build awareness about user benefits and tool functionality. If users feel like they get value out of adopting the new tool, they are more likely to use it. And the more they know about how to use the tool, the less reluctant they will be to adopt the new CPQ. To this end, you may harness traditional training techniques to set proper expectations for new users and increase their desire to use the tool. 
This includes classroom-style sessions with PowerPoint slides and handouts. It is perfect for onboarding and providing an in-depth view of the tool. But since it's so information-rich, most users will not be able to retain the knowledge for too long. This is why you also need interactive and real-time training for continuous reinforcement.

Step #4: Use a Digital Adoption Platform (DAP).  On average, CPQ processes in most multinational companies require sales reps to make about 100 clicks. And long-format training on the topic of pricing digital guidance isn't very helpful since the users tend to forget the learning in a matter of days.
This is where DAPs, such as Whatfix, can come in to create simple guided walkthroughs (flows), that cover user queries such as 'how to create a bundle or quote', or 'step by step guide to configuring a product'.
Such impactful and confusion-dispelling training modules, guide users effectively through the workflows. 
Some of the other Whatfix features that help drive user adoption are :
The app contextualizes all your enterprise knowledge and surfaces it in-app. So, when you have a query, it is automatically answered via:

Tooltips to explain succinctly the function of each feature/button 

Self-help widgets for contextual help documents, videos, etc

Personalization of the training through superior data analytics, so that users receive the appropriate content, at the right time, to improve their interactions with the CPQ

Whatfix

beacons

(to draw peoples' attention to new features) and smart pop-ups with navigational messages will then train users on the latest release.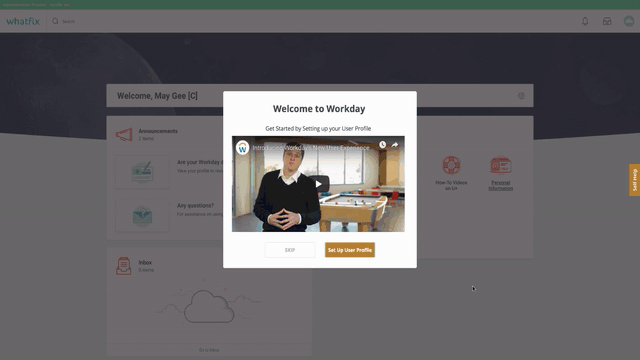 It even slashes support costs by up to 60% by providing real-time, in-app help. 
Such powerful features can help drive an increase in employee productivity by 25-37% according to the Whatfix Economic Impact Analysis. 

Step #5: Build accountability. Upper management should consciously make it mandatory for stakeholders to add the CPQ into their quote to cash workflow. Whatfix's onboarding overlay widget, even allows you to play a welcome video (maybe featuring the CXO) as soon as users open the new CPQ platform. This video could reinforce the benefits of using the tool.
6. Measure and Optimize Progress
Always keeping an eye on the impact of the CPQ implementation is the only way to ensure continued commitment to the project. The measurement could be through user satisfaction surveys that quantify the tool's ease of use, user onboarding time frame, or even improvement in response time to prospective clients. Once you achieve these metrics, you can always keep refining them and adding new ones.
Additionally, you could also track the engagement of users with Whatfix's content and walkthroughs to understand which Salesforce CPQ capabilities have been adopted fully and what features the users are struggling with. This insight, in turn, can be leveraged to improve the effectiveness of existing content and plug the adoption gap. 
Drive Smarter Guidance & Training with Interactive Walkthroughs
Whatfix helps onboard, train, and support end-users on enterprise applications with step-by-step interactive walkthroughs
Translate Your Salesforce CPQ Goals Into Reality
When you implement the CPQ or the first time, there is surely going to be a learning curve for them to overcome. In such a situation, the digital adoption platform Whatfix can help with change management and real-time, in-app training. Click here for a free trial of this tool to know how easily it can increase CPQ user onboarding.
Alternatively, signup for a quick demo and we will demonstrate Whatfix's many powerful adoption and training features. Remember, we are here to support you in making the most of your CPQ before, during, and after your implementation.
Increase end-user adoption with Whatfix
Request a demo to see how Whatfix empowers organizations to improve end-user adoption and provide on-demand customer support.