We've been building a lot of exciting things this past year, but as a marketer, I can share that this has been one of my favorites—our new brand identity for Whatfix. A strong brand presence creates clear value for customers and employees alike, presenting a consistent expression of said value through all touchpoints to drive awareness, recognition, confidence, trust, and (hopefully) evangelism.
At Whatfix, we authentically live our mission, creating a world where individuals are empowered to freely use and experience the benefits of technology. We knew we needed to update our brand to actively reflect our supportive and inclusive culture that, even as a relatively new member of the team, I've seen prominently since day one: the pursuit for something better, made together.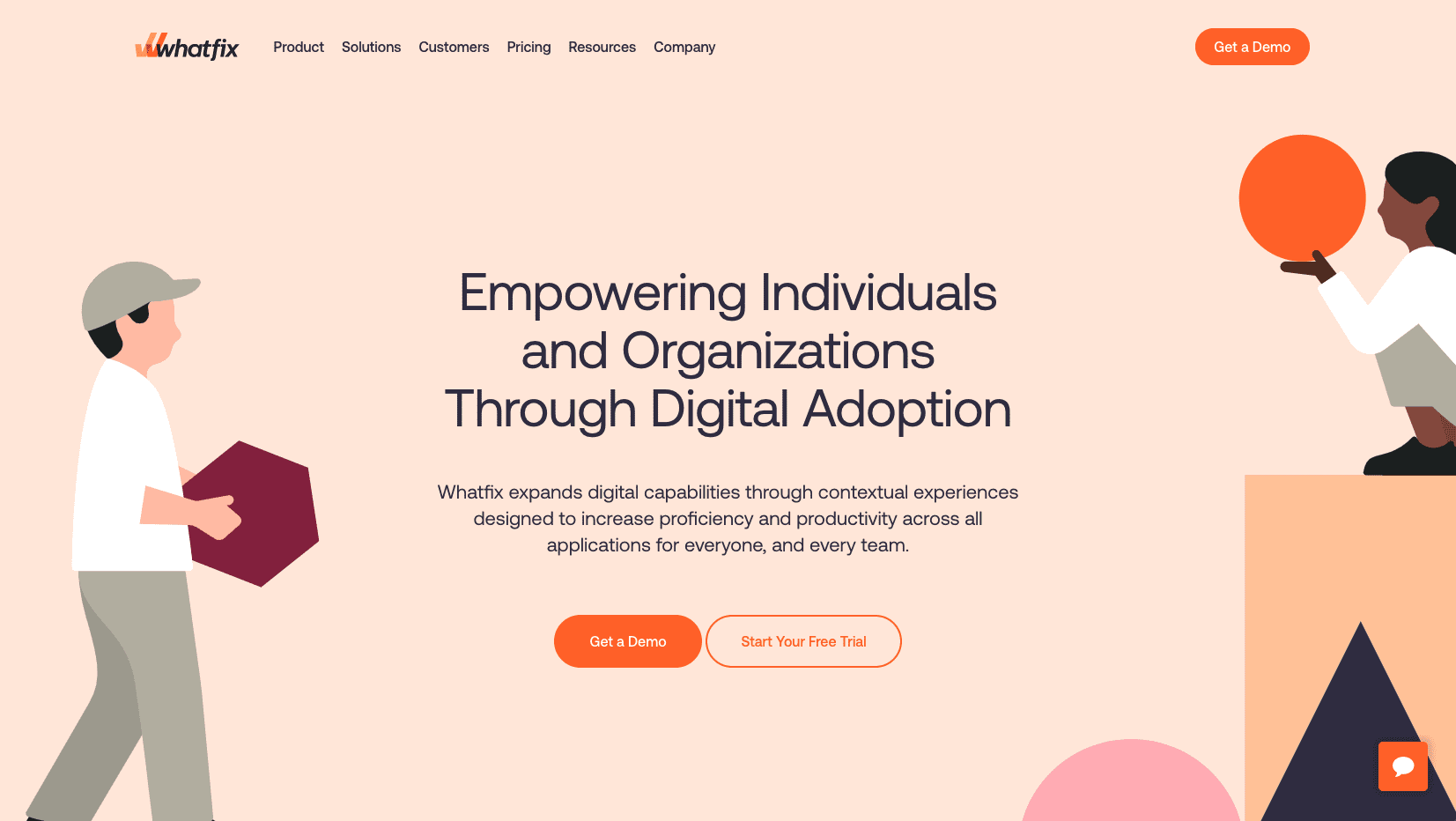 Our new brand takes hold of these core beliefs and motivations, showcasing externally how we operate as individuals, teams, as a company, and as partners to our customers. Different and differing thoughts come together to bring valuable, aspirational impact to projects and products. And, it's done so with a respect that recognizes a greater mission and purpose than can be achieved by anyone alone.
While many companies, especially start-ups, may focus on the products they hope to create, we instead think about how they deliver value to each member of an organization, from stakeholders through end-users. And with hundreds of people across the globe and our own organization focused on finding better, more effective, innovative ways of delivering not just to expectations, but beyond traditional outcomes, we knew our brand had to embody that energy and promise.
Manifesting Our Brand Purpose
Our new brand identity puts our original purpose front and center through our messaging and design systems, and strongly conveys our continued vision as a company—anyone, anywhere can have successful experiences with the technology they use every day.
We are excited to share the steps we've taken in refreshing the Whatfix brand identity to present that value clearly to our customers, partners, and employees. Let's get started!
Showing Up Without Showing Off
Our brand refresh is comprehensive and encompassing, which is a fancy way to say you can expect to see a new brand logo and lettermark, a new website, brand color palettes, product design systems, platform design updates, social content, and much more on the horizon—even blog articles like this one! 
But, while our visual identity is showing up in warm, engaging, and inviting ways, underneath our fresh look is the same, powerful Whatfix digital adoption platform that grows and expands with the needs of its users. 
Let's explore one of our favorite new branded elements, our logo.
Our new logo is a visual expression of our company's vision—anyone, anywhere can have successful experiences with the technology they use every day. After all, the best digital tools aren't beneficial if the user is unable to employ their full potential, collaboratively. And our logo is exactly what we promise to help individuals and organizations achieve—many things coming together and overlapping to create something energetic, positive, and greater than the sum of its parts

The double-check mark featured in our new brand colors speaks to the multiple offerings and products that our company creates and cultivates for our customers, and the quality inherent in each and every one. It also speaks to the consideration we put into each and every customer and their needs—individuals and organizations, people in need of better applications and those creating the technology, those in charge of training and those in need of learning—which is our paramount motivation. 
After all, a relationship with Whatfix helps you not only meet requirements, it ensures you exceed expectations.
A Professional, Positive, Empowering Palette
Our new primary and secondary color palettes are a few of our strongest brand assets, conveying the bright, empathetic, inviting, and trustworthy nature of our relationship with each and every member of our, our customers', and partners' organizations.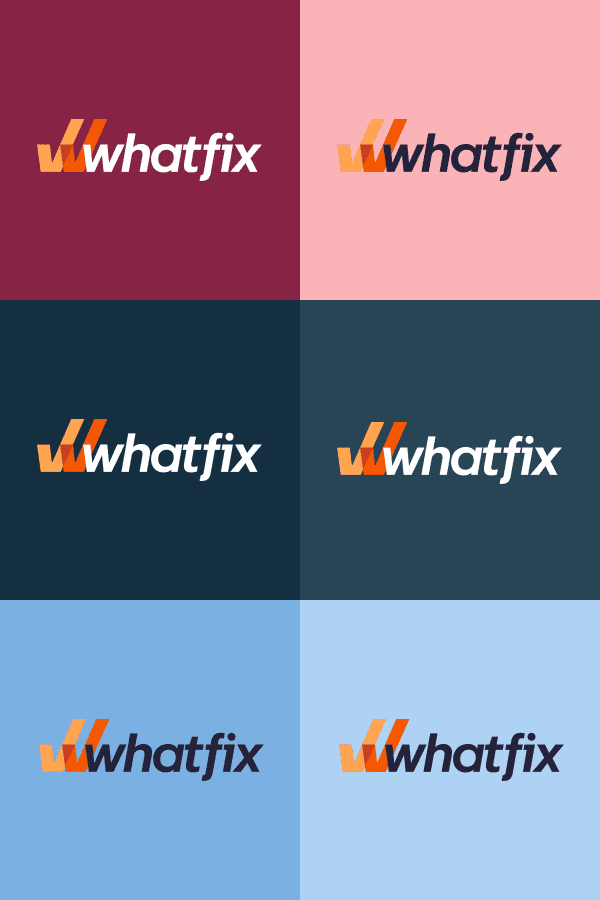 We anchored our primary palette with our new "Whatfix Orange" to bring a fresh, ownable color into our DAS category. Behind that, deep inks and rich crimsons create contrast and complementary accents. The palette is rounded out by the inclusion of soft, clay grays and crisp 100% white for greater application across digital channels and physical executions. 
We also added a number of different shades to form an expanded secondary palette to create rich interactive experiences while maintaining the brand presence, and a set of product greys for creating subtlety in our digital product experiences.
Illustrating the Complex Through Simplicity
We take great pride—and place great importance—in diversity of experience and thought. We believe that our differences help us grow and strengthen our mission and vision of inclusion and empowerment as an organization.
With that as a driving factor, our new illustration style utilizes simple metaphors and basic shapes to add an extra touch of connectivity across our various digital and physical assets, employing flat colors and shallow depth of field to create clear, uncomplicated compositions that resonate as a whole. Similarly, these symbols and shapes convey the successful collaboration, meaningful transformation, and unrivaled productivity that comes from embracing differences to create something incredible, together.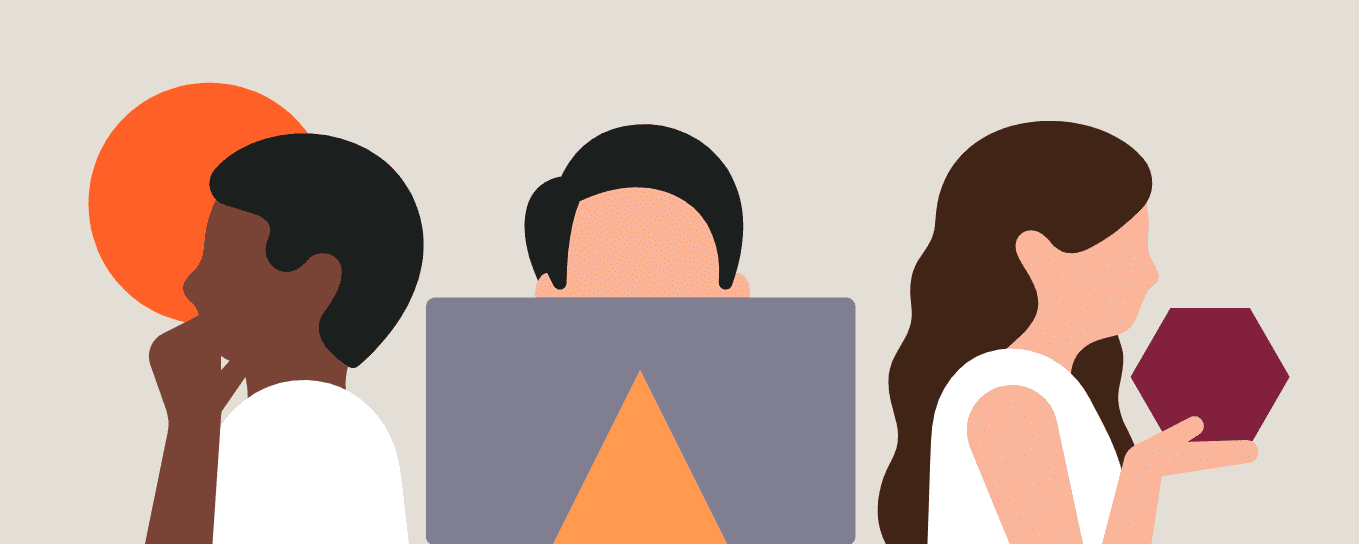 "People First" Still Comes First
Behind all of these efforts is our motivation to better serve and show up for our customers, our partners, and our employees. Whatfix was founded to help people achieve great things while utilizing technology, and you can expect to see that empathy and empowerment as core aspects of our new brand identity. As we launch, we want to hear from you! Reach out to your CSM for any questions or comments regarding our brand refresh, or tag us on social media to start a discussion.
For additional examples of our brand and a better understanding of our offering, visit our new website to see how we empower individuals and organizations through digital adoption.
Read new articles on our blog
Subscribe to get new content delivered directly to your inbox.