CLM
Boost the ROI of Your Contract Lifecycle Management Application
Improve your organization's adoption rate and proficiency with your CLM applications across procurement, sales and other business teams. With interactive in-app learning, you can create learning content such as guided flows, videos, and resources to empower your employees to become more efficient with self-guided learning.
Provide easy onboarding while reducing training costs
Contract management applications require extensive training, with personalized training needed for procurement, sales, and other teams in your organization. Help your employees become self-sufficient with interactive learning directly in the app –  from guided flows, videos, knowledge bases, and more.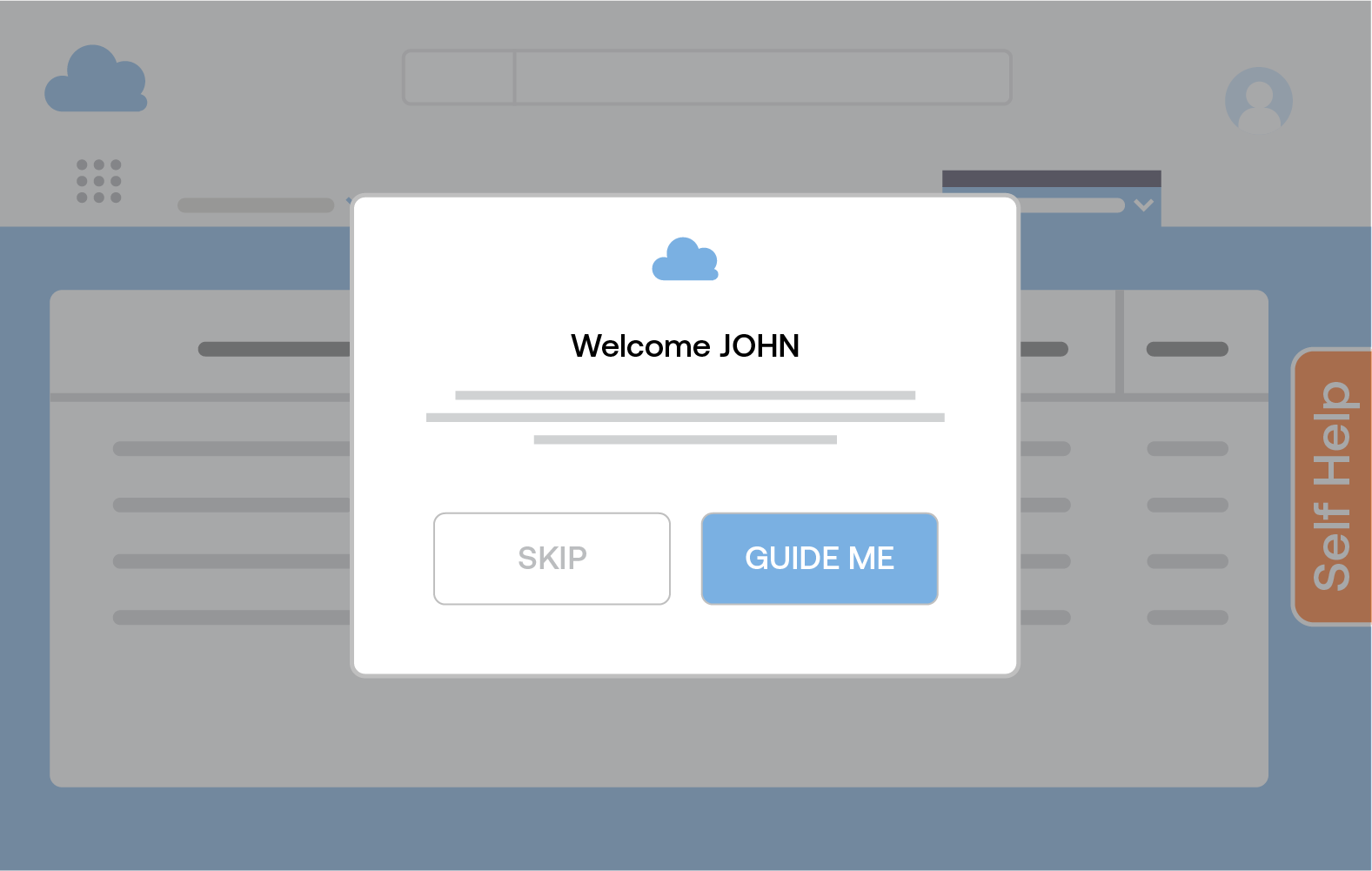 Reduce errors and contract review time
Alert employees when they've made an error in your CLM application in the flow of work. Catching errors as they happen reduces the time it takes to go through the application and correct mistakes.
Achieve Process Compliance
Simplify complex contract management application processes by navigating users through your CLM application. Whatfix helps users achieve internal process compliance and adherence with in-app assistance and nudges on critical fields while performing tasks.
Learn how Sophos leverages Whatfix to efficiently manage change on Salesforce, providing its employees in-app support and real-time training on all new features and processes - resulting in a reduction of 12,000 support tickets and a 15% reduction in sales ops cases globally.
Product FEATURES
Key features that are relevant for this solution
Self-Help
Reduce the burden on your support team by creating a self-sufficient workforce with self-service, contextual help embedded directly into your applications
Smart Tips
Auto-select, trigger, and execute important user actions in your enterprise apps, reducing project times and minimizing user errors.
Pop-Up
Easily inform users about items that need immediate attention with in-app popup alerts.
By The Numbers
The Whatfix difference
Increase in employee productivity
Reduction on support queries
---
Reduction in training content creation costs
---
Reduction in go-to-launch enterprise applications
---
Faster time to proficiency for a new employee
Reduction in knowledge discovery time
---
---