Think of learning experiences as an ocean of puzzle pieces scattered everywhere. These must be meticulously identified and linked to translate into the entire learning picture. 
In the training context, this means knowing and tracking everything the learner does, from reading training documents to watching webinars or training videos and attending mobile learning lessons. Eventually, the final image that reveals itself is a comprehensive view of every individual's performance and needs, sometimes across their entire career. 
This attempt to routinely piece together the individual's 'learning puzzle' is key to a more intuitive and agile future of learning. And as Sae Schatz, Ph.D., the Director of the Advanced Distributed Learning (ADL) Initiative, aptly said, 'xAPI is what helps us put the puzzle together'.
xAPI stands for Experience API and is a cutting-edge eLearning standard format. Developed in 2013 (then known as Project Tin Can), xAPI was created to be the successor of SCORM, the most widely used learning specification form.
xAPI is a massive 'upgrade' to SCORM. It makes it possible to track and collect a wide range of data about each employee's learning experience and progress, such as offline learning, interactive learning, real-world performance, ebooks and white papers downloads, quiz scores, etc. Every click, comment, learning interaction, and activity that the learner makes is automatically recorded whenever and wherever they happen. xAPI transforms the learning experience by converting data to quantifiable practical knowledge, making learning more effective. 
As a first step, the instructional designers or L&D teams must decide what specific actions to track. These are called statements and are written in JSON (Javascript Object Notation Language), a language similar to XML.
For instance, Tom, who works at company X, was asked to undergo a mobile-based tutorial on CRM software. But after the session, how does the company know if the training helped at all? Is Tom using CRM actively to manage sales activities? Is he assisting new colleagues in finding the 'merge opportunities' section in the CRM? 
xAPI helps answer these questions. It produces simple statements that follow basic grammar rules. xAPI statement features "noun, verb, object" (e.g., "Tom completed a mobile tutorial."). Here, the noun is the learner (Tom), who can have multiple accounts (depending on the system) and is identified by e-mail address or OpenId. The verb describes the learner's action (completing a course), while the object (mobile tutorial) is what the learner interacted with. Many such detailed statements help you understand what eLearning content Tom has interacted with and how he fared at each step of the exercise.
Now imagine that, apart from the online tutorial on the desktop, Tom is also learning about CRM via an educational game on his phone and a video on the corporate LMS. xAPI helps extract click-by-click details about how each of these courses is navigated and records data about which parts of the course Tom struggled with and where he breezed through – in real time. It also extracts from the CRM updates on how Tom's interaction with the software has changed post training. All these particulars are then stored in a learning record store (LRS) or a data storage system.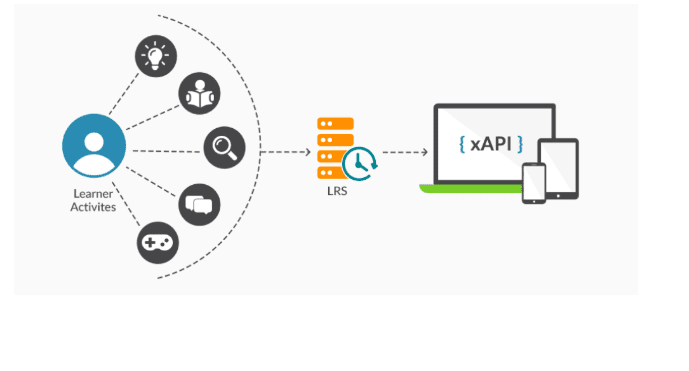 Such a holistic view of the business repercussions of learning, was difficult to achieve with traditional protocols. But xAPI empowers trainers to understand if the learning exercise delivered on its intent at all; and if not how to remedy the situation.
Benefits of Experience API
Here are a few benefits of xAPI for your organization.
1. Tracks rich data for better ROI analysis
SCORM and AICC only allows you to capture specific LMS data. However, with xAPI you can capture a wide array of data, both from your LMS and other online or offline resources, that will provide more insights into employees' engagement with the training or training performance.
Utilizing data to create actionable goals significantly improves the company's return on training investments.
2. Offers course flexibility and innovation
xAPI can design engaging and social learning experiences by removing limitations of traditional eLearning standards. The predictive capabilities of xAPI enable L&D teams to edit the training content in real time because the system 'knows' individual learning preferences and knowledge levels. Consequently, the attention and time can be directed towards concepts that the employees need to know while removing unwanted content.
This improves the effectiveness, efficiency and agility of training content.
3. Offers multi-device support
Another significant benefit of xAPI is that it functions independently of web browsers. This enables L&D teams to create specially designed courses for all mobile devices such as smartphones, laptops, and tablets for a better and convenient learning experience.
The LRS software keeps your data structured and secure, so you don't have to worry about leaks.
5. Tracking Learner Progress
xAPI is designed to track learner progress across different scenarios in real time. The data gets added to the LRS as and when a learner completes any specific task. This data provides information to build course recommendation engines that recommend new programs to learners. 
xAPI offers complete control to learning administrators and companies to track learner progress. 
xAPI-compliant digital adoption platform, Whatfix, allows you to granularly track learners' engagement with the training material across different stages to create personalized learning paths for individual learners. The training analytics dashboard helps track which courses learners interact with, how often they interact with the course, the average course completion rate, and where employees drop off. Based on this data, you can infer the success and failure of your learning initiatives.
Enable your employees, drive software adoption, and accelerate digital transformation with a digital adoption platform.
With a digital adoption platform like Whatfix, enable your employees with in-app guidance and contextual self-help IT support to accelerate the adoption of new software implementations, employee onboarding, change initiates, and more. Whatfix's no-code editor enables IT teams with a no-code editor to create product tours, interactive walkthroughs,  task lists, smart tips, pop-ups, self-help wikis, and more. Analyze and measure user engagement and software usage to identify friction points, measure digital adoption, and improve employee digital experiences.
6. Supports offline access
xAPI does not require 24/7 internet connectivity. A learner can complete their training offline, and the activity statement will be recorded and stored to the Learning Record Store (LRS) when the internet connectivity resumes.
Here are a few examples of xAPI in corporate training across different industries and business units:
1. xAPI in a healthcare environment
xAPI helps in connecting training data to healthcare KPIs. When it comes to responding to a heart attack, also known as Code Blue, the speed of response is vital as it can be the difference between life and death. 
MedStar Health, a healthcare provider in Washington D.C, created a blended learning program to reduce their resuscitation team's response times. The company decided to work at improving KPIs such as speed of reaction, frequency of chest compression, and medicating the patient timely and on the right dosage to understand the significant flaws of doctors during the resuscitation to get to near-perfect Code Blue simulation. 
They began gathering data using the provider's existing LMS, in-person simulations through xAPI apps, and a mobile defibrillator app. Using xAPI they were able to aggregate data in their LRS from below touchpoints:
Information on course completion

Usage data from the training app

Observation data from simulations

Results from heart-attack incidents
This data allowed for precise targeting of performance management, including looking at what factors led to success for their employees.
2. xAPI for higher education
Using learning analytics in higher education can improve learning outcomes for students. This includes accurately predicting whether or not a student is at risk of failure and deeper analysis of learning content and programs. 
However, the implementation cost of these tools is really high for universities. Jisc, a UK-based education agency, created a £2m project to provide a basic set of learning analytics tools capable of drawing data from various sources at no initial cost to the university. The solution was to be predicated on 'standardizing' how universities collect activity data about their students. Jisc selected the xAPI as a viable option to fulfill this remit. 
Jisc went on to procure a suitable Learning Record Store – Learning Locker. As part of a vendor consortium, HT2 labs implemented Learning Locker for Jisc. They advanced its functionality to include additional security features and expand the record store into a data warehouse capable of storing student data and xAPI. Additionally, HT2 Labs worked with partners to create best-in-class integrations with LMS.
As a result, Jisc created an open learning analytics service to which universities can subscribe quickly and start sending in data without any coding or complex integration time.
3. xAPI for accounting firm
This example illustrates that the xAPI standard can help with course distribution across many territories. PWC, a leading consulting company in the world, needed a way to host and deliver up-to-date, relevant content to their employees anytime, anywhere. To do so, they required a keen understanding of where the gaps lie in people's knowledge and how people consume learning. 
xAPI and LRS-stored data allowed them to do it perfectly and distribute and assess large amounts of data quickly across many territories. This case study proves that xAPI can transmit high volumes of data across international companies without any privacy breaches and violations.
4. xAPI for return on investment
Villeroy & Boch, a company specializing in making designer bathrooms and premium tableware, conducted a training program to identify how good their salespersons are and improve the sales conversation overall. 
The company used a blended learning approach, utilizing a learning platform and an LRS. The data about this learning experience was gathered, transmitted, and tracked with the help of xAPI. However, there were some logistical difficulties as some stores didn't receive the complete training program. 
This allowed the company to run an A/B testing campaign to compare the results of training in the future. Stores 'A' were the ones that got only the online component of the program, and stores 'B' stores were the ones that had full blended approach access. LRS, with the help of xAPI, got data about learning activities and stores performance. The measured metrics were conversions and average transaction value (ATV). 
The results were compared to the previous year. The improvements don't seem too big in percentage. Stores 'B' performed better than 'A' stores by 5.41% on ATV. And in comparison to last year, stores 'B' converted 1.17% more customers, and stores 'A' showed an increase of 0.62%.
In the end, it was calculated that the company had a €2.5m return on training investment. While this is not direct proof that the company benefited solely from using the xAPI standard, it's a real case when the conversion rate of a big retail company improved after starting to use this technology.
For companies with sales reps working primarily in the field, xAPI can bring various tools to their fingertips while helping the organization monitor their workforce.
Behr Paint Company, with a sales force that spends 95% of their time on the field, needed a powerful system that was decentralized and flexible and could organize and deliver training while providing analysis to better the content.
The organization created three main functions using an app for delivery and iPads as the main access point.
Function one – allows reps to teach customers about the product, mainly in the form of videos searchable by tags or barcode scans that bring up relevant

training material

.

Function two – stores sales presentations, consumer reports, and other non-customer-facing items.

Function three – sales reps interact with learning materials, which can earn them rewards if they consistently and actively engage with the content.
The app uses a dashboard that showcases the most popular materials over the last 30 days, informed by xAPI content interactions. While allowing reps to see what materials their peers find helpful, this also allows L&D teams to understand success by analyzing how reps interact with the content, which content is popular, etc. Also, by using data to trigger and personalize what happens next, you can spot and address potential issues early on.
xAPI vs SCORM: What's the Difference?
SCORM changed the face of eLearning by enabling content to move seamlessly between different LMS and giving the ability to track data across courses, modules, and learning platforms. However, as eLearning changed and new learning devices appeared, more was unravelled about the learning habits of users, which led to the development of a new system – xAPI.
Here are the most significant differences between xAPI and SCORM:
| | | |
| --- | --- | --- |
| Feature | xAPI | SCORM |
| Track completion | Yes | Yes |
| Track time | Yes | Yes |
| Real-world performance | Yes | No |
| Offline learning | Yes | No |
| Adaptive learning | Yes | No |
| Blended learning | Yes | No |
| Solid security | Yes | No |
| Use mobile apps for learning | Yes | No |
Advantages of using xAPI over SCORM
Here's why forward thinking organizations choose xAPI over SCORM.
As a newer technology, xAPI has the ability to integrate offline and

mobile learning

in a way that SCORM cannot.

Using xAPI allows creators to track, evaluate, personalize and improve learning experiences in a more responsive and nuanced manner.

SCORM only tracks desktop LMS activity, but xAPI pulls data from multiple sources both on and offline into one place – learning record store (LRS). 
xAPI vs AICC: What's the Difference?
AICC stands for Aviation Industry Computer-Based Training Committee. Despite the name and origin, AICC standards aren't specific to the aviation industry. They exist to help creators maintain reduced costs by ensuring that courses work when transitioned from one platform to another. As long as the eLearning course is AICC-compliant, it will work on any AICC-compliant LMS. However, AICC is considered ancient in terms of technology, has limited functionality, and lacks progress tracking abilities.
On the surface, AICC and xAPI might look similar. Both are eLearning and LMS standards that aim to increase cross-platform compatibility. But there are a few key differences.
| | | |
| --- | --- | --- |
| Feature | xAPI | AICC |
| Course sequencing | Yes | No |
| Track completion | Yes | Yes |
| Pass/fail tracking | Yes | Yes |
| Mobile friendly  | Yes | No |
| Offline learning | Yes | No |
Advantages of using xAPI over AICC
As AICC was created in the 80's, it is a bit outdated and can't keep up with the technology changes happened in the last years. Although it remains a great option for organizations who need high security, AICC does not offer the same benefits as xAPI. Here's why organizations choose xAPI over AICC.
xAPI is the newest specification, therefore, offers access to the most cutting edge technology.

Unlike AICC, xAPI offers the ability to track learning online, offline, and in multiple contexts.

xAPI offers a quick process to remove data from the string returned by the server, which makes it an easier and error-free process to analyze data.

AICC has limited tracking and reporting capabilities of the current major standards
Whatfix & xAPI: Learning in the flow of work
The interest in this new interoperability standard, xAPI, is growing as it helps deliver diverse and engaging learning scenarios, along with detailed interaction data that can immediately improve the training. And that, right there, is the 'hot' & 'new' future of eLearning.
xAPI-compliant learning tools such as Whatfix let you embark on the learning journey without lag. Implementing a digital adoption platform such as Whatfix helps create scalable corporate training flows built directly into your enterprise applications and provides actionable insights to build data-backed learning experiences for your employees.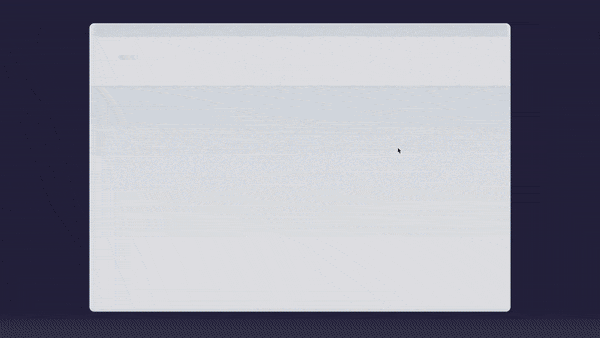 Whatfix's in-built analytics provides usage and engagement related data for your training content in easy-to-understand visual formats. It helps track training analytics metrics such as completion rate, participation rate, engagement rate, content consumption rate, queries resolved, etc.
Schedule a free demo with us to learn more about creating personalized, on-demand corporate training programs supported by advanced analytics to measure ROI.
Like this article? Share it with your network.
Subscribe to the Whatfix newsletter now!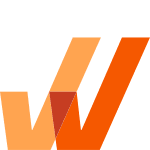 Software Clicks With Whatfix
Whatfix's digital adoption platform empowers your employees, customers, and end-users with in-app guidance, reinforcement learning, and contextual self-help support to find maximum value from software.