With an increasingly competitive business landscape and accelerated technology adoption, it has become critical for organizations to focus on revamping and or realigning their instructional design process.
The instructional design process helps L&D teams and instructional designers to design, plan, and implement contextual learning in the workplace. Whether you're new to creating L&D content or an experienced instructional designer, you'll need course authoring tools such as instructional design software to streamline your course-building efforts.
What Is Instructional Design Software?
Instructional design software is a simple, easy-to-use software used by instructional designers to create eLearning content in different formats such as texts, presentations, podcasts, videos, etc. The tools also feature engaging elements like responsive content, interactive surveys, and the option to create quizzes. The software helps improve learning experiences and makes employee development effective while helping you save time and money.
Features Of Instructional Design Software
Here are few of the most important features to look for in instructional design software.
1. Interactive and animation features
To make training courses more engaging and effective, it is advisable to add some interactive elements and animations to the course. This helps employees understand complex concepts better and retain them for a long time. Therefore, your instructional design software must have interactive and animation features to boost learner engagement with the course.
Assessments are one of the key elements of all instructional design strategies as it enables you to evaluate and measure training effectiveness. 
Therefore, while choosing your instructional design software, ensure that it provides inbuilt assessment tools such as quizzes, multiple choice questions, and image/video based assessments with an easy-to-use interface and reports.
3. Multimedia integration
Audio and video training has become a preferred and effective way to deliver knowledge and consume content in the digital age since it is more convenient and less time-consuming than lengthy, text-heavy documents.
Therefore, the capability to add multimedia to your courses is an essential feature of instructional design software that helps boost employee engagement and learning retention.
An ideal instructional design software must allow you to develop simple, intuitive, and clean responsive designs accessible on all devices, such as tablets, laptops, and smartphones. This means you don't need to make extra effort to ensure your courses work with all devices.
Your eLearning courses must work in any learning management system, and SCORM ensures this. Choose an instructional design software that enables you to publish your courses as HTML files, stand-alone files for viewing on PC, and SCORM files. This will create courses that work well in all SCROM-compliant learning management systems.
18 Best Instructional Design Software Tools for Interactive Content Creation in 2023
Finding the right instructional design software that caters to your needs can be difficult. To help you choose the right tool, we've compiled this list of the 15 best and most popular instructional design software tools and apps. 
Take your training content to the next level with Whatfix
An important part of training lies in creating an effective instructional design to deliver engaging content. Implementing a digital adoption platform such as Whatfix allows learning and development teams to achieve this by making the creation and execution of instructional design a seamless process.
Whatfix empowers your employees to learn in the flow of work with in-app guidance, such as interactive walkthroughs, step-by-step tutorials, task lists, smart tips, and more. All your documentation, knowledge base, intranet, and external links can be embedded within the application – allowing employees to find the right support and training material without leaving.
Schedule a free demo to learn more about Whatfix for L&D and see how Fortune 100 companies are driving training ROI with in-app guidance and on-demand support.
Subscribe to the Whatfix newsletter now!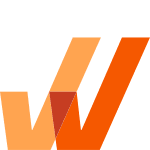 Request a demo to see how Whatfix empowers organizations to improve end-user adoption and provide on-demand customer support