33% of employees say that their corporate employee training content is uninspiring.
Uninspiring corporate employee training leads to disengaged employees. Disengaged employees ultimately account for unproductive work. The smart way to make learning engaging, fun, and inspiring is to create interactive walkthroughs and training content for emplyoees that can be easily consumed and actively utilized by employees, hence boosting their productivity. Instructional designers and their specialized instructional design software play a crucial role in creating such content that the learners love.
Let's take traditional training methods for instance. They are highly focused on basic media and text which is less interactive. Yes, there may be some videos as well, but most of them are one-sided and highly resides on how the employee acts on the information passed.
As the need for enterprises to have effective employee training has increased, organizations have started creating content that is more interactive and incites action from the learners. These include animations, interactive walkthroughs, quizzes, surveys, annotated videos, and many others.
To help you produce such content, you need specialized multimedia content creation tools.
15 Best Instructional Design Software Tools for Interactive Content Creation in 2023
Finding the right instructional design software that caters to your needs can be difficult. To help you choose the right tool, we've compiled this list of the 15 best and most popular instructional design software tools and apps. 
Subscribe to the Whatfix newsletter now!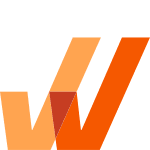 Request a demo to see how Whatfix empowers organizations to improve end-user adoption and provide on-demand customer support