An LMS is a high-cost investment in your workforce that provides the support your L&D strategy needs to provide contextual skills training and development to your employees.
But after you've signed the contract, you'll need to work with your new LMS partner, the IT team, and the HR team to create a software implementation plan to roll out your new LMS across your workforce successfully.
A corporate learning management system is an L&D tool that serves as a unified interface where companies can manage their on-demand user education programs. It is used to create, deliver, and track corporate training resources for employees, clients, and partners. Think of it as a shared drive (e.g., Google Drive or Dropbox) or a CRM, but in this case, learning managers can create education curricula and test, grade, and track their employees' proficiency.
LMS platforms come in handy for several use cases, such as in product-led companies that drive growth by engaging freemium users or companies that want to teach employees how their (new) tools and workflows work.
What Is an LMS Implementation?
An LMS implementation refers to the process of deploying a new learning management system, enriching it with educational content, and setting up controls, user accounts, and custom settings before it goes live. An LMS enables an organization by:
Centralizing learning content in one location: A learning management serves as a central hub for storing all your learning content, including video training, e-documents, slides, manuals and instructional guides, interactive assessments, and tests.
Tracking learner engagement and progress:

Instead of assuming by default that your learners are getting the coaching they need, a learning management system helps you track their course completion and historical performance and suggest personalized tests and learning paths.

Providing a cost-effective training strategy:

The most significant reason an LMS system outperforms other

types of employee training

like 1:1 coaching, webinars, and classroom-style lectures is that it's SaaS-based. This is what also makes it significantly cheaper compared to other learning tactics. With a small monthly subscription, you can empower hundreds (or thousands) of your employees, partners, and clients to access courses on demand, take personalized tests, get graded in real time, and track their historical performance.

Gives employees unlimited access to eLearning materials: According to Docebo's 2020 Enterprise E-learning Report, 57% of employees prefer to access learning modules on the go. The flexibility of taking courses via a smartphone or while commuting to work vs. a classroom lecture experience increases the chances that your employees will engage with the learning resources more, even if it's just passively.
11 Steps For a Successful LMS Implementation
A learning management system effectively serves as a second brain where your company's education infrastructure lives—that is where you manage the learning process, store resources such as videos, product documentation, and explainers, test your stakeholders, and grade their performance.
1. Define the goals of your learning system
Enterprises on the lookout for a learning platform are either looking to make a switch from an existing solution or moving away from a collection of disparate learning and education workflow tools such as Google Docs, Airtable, Typeform, Notion, etc., onto a single source of truth where their internal education infrastructure can leave.
In either case, it's important to pinpoint the specific problem or a combination of pain points a learning management system is supposed to solve, such as:
A central hub for storing all learning resources, videos, guides, courses, case studies, slides, and learning paths.

Assessments, tests, and exercises users can complete and get graded in real-time.

A tracking function that graphs users' historical performance, compares them against their peers, and suggests changes or customized learning paths to improve competency.

AI-powered learner assistance that generates assessments, suggests learning paths, resources, and exercises for users based on their prior experience, role, weaknesses, and strengths.
The possibilities are endless, and you need to figure out exactly how an ideal learning management system should be before considering options.
2. Create an implementation strategy
Defining what you're trying to achieve with your LMS helps create a course of action for implementing it, such as:
The LMS vendor to choose, of which there are several.

Identifying training needs, including the verticals where your employees (or clients, partners, etc.) need coaching and the format of training content suitable for each use case.

A masterplan for populating your LMS with course content, exercises, learning resources, and tests. Do you intend to enrich your LMS with resources from third parties or create them in-house?
Your implementation plan serves as a blueprint for every other stage of the LMS deployment, including team building, data transfer, etc.
3. Put together your implementation team
Your LMS implementation team must include technical resources, both from your LMS vendor and from within your organization. Ideally, you need your team to start working together from the start so they can help you:
Come up with an implementation strategy.

Create an onboarding process for coaching your staff and admins to understand how an LMS works.

Identify KPIs to keep the project on track.

Find opportunities to expand your LMS' functionality with third-party integrations and custom applications.

Create a schedule, identify milestones, and track the progress of the LMS deployment.

Set up user profiles, develop course content, user analytics, etc.
Your implementation team must come from across your organization, but it's important to form a consensus, get them to work together, and consider each other's perspectives at every stage of the implementation.
4. Establish timelines for implementation
A May 2019 survey of 450 digital transformation leaders by Couchbase & technology research firm, Vanson Bourne, shows that 42% said they were behind or at risk of falling behind on their most significant digital transformation project.
If you want your LMS deployment to avoid a similar fate, you'll need a high-level implementation roadmap that assigns a time window for every sub-task on your agenda. That way, from time to time, you can revisit your roadmap to determine whether you're still on track, course-correct, and avoid unnecessary delays.
5. Prepare for data migration
Whether you're switching to a new CRM, HCM, or some other enterprise software, it's always a balancing act—you might be dealing with disparate data formats or trying to migrate between two platforms without an identical infrastructure. With a learning management system, it's doubly true, and you need to:
Map your existing learning management system's features and data sources to the accurate destination in your new platform.

Clean up your data, i.e., classify, organize, delete, and optimize as necessary.

Randomly access a few sample courses and exercises in your new LMS.

Test individual features, such as mobile compatibility, grading, course tracking, and leaderboard rankings.
If an LMS is your organization's digital brain, then your data are the memories it stores—you need to protect it, run it through quality controls, and test it extensively to ensure integrity.
6. Create an engagement plan
You need a proactive plan to educate your desired audience on how the new LMS works, get them to try it, and stay top of mind until they get used to it. Depending on the LMS you're implementing, your plan can include:
Using mobile notifications and emails to remind users to try out or complete courses.

Gamification training

with leaderboards, achievement bonuses, and usage streaks.

Set clear daily, weekly, and monthly learning goals.

Embed LMS modules inside the work applications your employees already use to reduce the barrier to entry.
Instead of a haphazard approach where employees can choose to disregard your training programs at their own initiative, an engagement plan can be used to draw up flexible improvement programs and to nudge your employees until they complete them.
7. Prepare and upload content
At this stage, you need to figure out:
What content formats does your new LMS support? Do you need to convert your course content before exporting your data?

Use dedicated LMS export tools to make the switch—unlike CRMs, LMS have less data migration support, so you might need to convert your data to XML format, download it, and then upload it to the new learning management platform.

Confirm that your data expert worked out by accessing courses and resources randomly.
The data upload stage is easily the most critical stage since here's where your database is most susceptible to being corrupted or lost. If you don't have any internal technicians with enough experience using your LMS of choice, it's advisable to bring in a third party to make a smooth transition.
8. Create in-app guidance and help documentation for your LMS
An in-app guidance solution helps your audience figure out the learning management system's UI, try out courses, tests, and exercises with step-by-step guides, and find help quickly with on-demand assistance. Product onboarding tools simplify learners' user experience by helping them:
Access product documentation, guides, and explainers embedded in the LMS interface.

Learn how features work with

guided product tours

.

Get contextual cues, tips, and trick with

tooltips

and

UX hotspots

.

Access helpful resources in their preferred language.
Better still, you can use role-based onboarding to offer your learners content customized to their use cases and needs.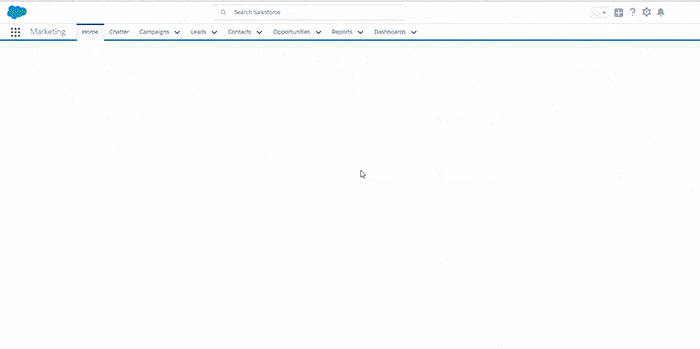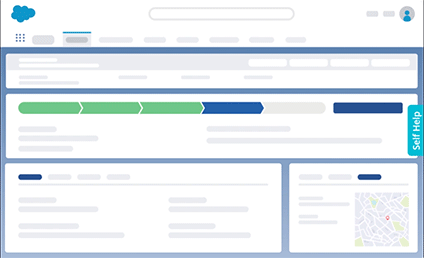 Create personalized learning & training flows for your enterprise apps with Whatfix
As you take your fully deployed LMS for a test run, you need to carefully observe all the critical functions, such as:
Video functionality—How fast and well does the course content load? Does it keep buffering nonstop? Can your LMS vendor offer a fix?

User profiles—Can users create accounts and sign in easily?

LMS integrations—Are your third-party plugins working as planned?

Gamification—Leaderboards, completion points, etc.

Are your resources—Videos, articles, e-books, and slides rendering as expected?
The test phase is essentially a feedback loop where you open up the LMS to a small group of users, catch bugs, fix them, and reiterate until it's ready to ship.
10. Finish your implementation process and launch LMS
After the trial run is over and no issues arise, it's time to launch the new LMS. Set up user profiles and encourage your users to go through the pre-training exercises. Alert your employees to the new learning technology via proper communication channels such as email, Slack, HCM system, etc.
After the rubber meets the road, you need to understand what your employees think about the learning management experience, using surveys and polls, especially after the completion of a course. You can ask post-implementation questions similar to your post-training feedback questions like:
On a scale of 0 to 10, rate how easy the learning experience was?

What do you think we can improve with the new LMS?

How engaging do you think the LMS is?

What's the biggest problem you have with it?

How has our new LMS affected your course completion rate?
Questions like these cut deeper and give you actionable feedback on improving the learning experience by customizing the LMS according to your audience's needs.
Get your Post-Training Survey template now!
✓ Thank you, the template will be sent to your email
Transform your learning experience with Whatfix in-app guidance
Whatfix helps enterprises enhance their learning experience with guided tours, in-app guidance, and user onboarding tools. Whether you opt for Moodle, TalentLMS, Blackboard, or Docebo, Whatfix works inside it like a canvas where users can find product documentation, help articles, and resources, without leaving the LMS interface.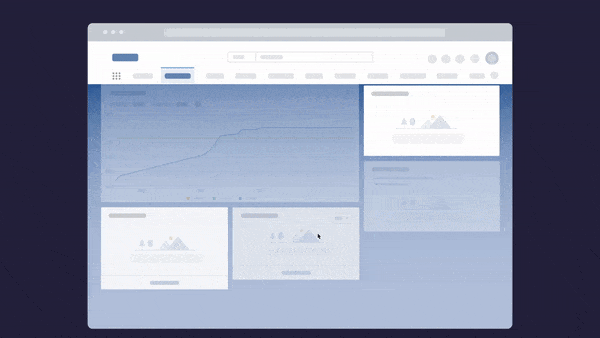 Whatfix digital adoption platform helps:
Engage users with personalized onboarding paths suited to their roles.

Automatically translate help resources and product docs into 70+ languages.

Use hotspots, tooltips, and alerts to give learners contextual information without breaking their focus.

Navigate the LMS via step-by-step guided tours.
Schedule a free demo with us to learn how Whatfix can transform your learning experience with a guidance solution that gives your LMS superpowers.
Like this article? Share it with your network.
Subscribe to the Whatfix newsletter now!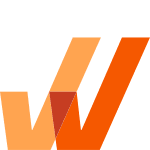 Software Clicks With Whatfix
Whatfix's digital adoption platform empowers your employees, customers, and end-users with in-app guidance, reinforcement learning, and contextual self-help support to find maximum value from software.