Digital transformation refers to the digital technological improvement in the workforce, across all industries and department functions. While certain businesses use digital technologies to transform their financial transactions, others employ innovative technology to improve their shop floors or sales force. 
The bottom line? 
Digital transformation equals business transformation achieved through the help of technology. It's any sort of technology that leverages your business to be more productive, more efficient, and more effective.
What Is Digital Transformation?
In its simplest terms, digital transformation is any sort of digital technology that improves your business, spanning from new cloud software such as ERP systems, CRM software, and financial tools, to technology advancements such as blockchain, robotics, the internet of things (IoT), and artificial intelligence (AI).
The trend started in the 1990s with basic technology such as spreadsheets and word processors that quickly evolved into more sophisticated enterprise software that helped companies track items such as customer relationships, orders, financials, and more. 
More robust technology spiked in the 2000s with disruptions such as blockchain, AI, predictive analytics, robotics, VR, and IoT (or IIoT for the industrial internet of things). The move towards digital transformation reached its apex during COVID-19, as most businesses moved to a remote work environment and were forced to digitally transform their companies to survive.
Around that time, 85% of surveyed executives told McKinsey they accelerated their implementation of social and collaboration technologies in weeks rather than in months or years. 
Other business leaders told global technology company PTC that they mostly valued digital transformation for its capacities to improve their operational efficiencies, expedite time to market, and meet customers' changing expectations. 
Meanwhile, market intelligence firm IDC predicts that by 2025, three out of every four business leaders will adopt new digital innovations to leverage their profits.
Successful digital transformation is powered by what a company wishes to achieve in its post-transformational future, rather than by the technology itself. The need for any new technology must also need to be understood by (and accepted) across the workforce. 
Organizations must develop a change management framework that empowers employees with clear roles and responsibilities that are adequately communicated to affect that transformational organizational change positively.
Business Processes Being Transformed by AI
Digital transformation is, in large part, powered by artificial intelligence (AI), which encompasses digital innovations such as machine learning (ML), deep learning, natural language processing (NLP), and predictive analytics. Each of these technologies helps our enterprise systems become smart enough to analyze our data, anticipate our futures, automate routine tasks, and remind us of the most important ones. 
As this century progresses, "to AI" or "not to AI" becomes less of a question for organizations.
50% of businesses recently reported they adopted AI in at least one business function and 75% of respondents told IDC they plan to digitally transform their operations by 2025.
Artificial intelligence largely improves customer service with case classification, customized recommendations, and chatbots – helping to create a better, most intuitive customer experience.
Here are a few examples of how artificial intelligence transforms customer service: 
Smart case classification

tools, such as

Einstein Classification Apps

, route customer inquiries to relevant support channels, where human agents resolve cases faster, more accurately, and more consistently. Such case classification apps help service centers track, solve, and automate processes around customers' issues, leading to benefits that include higher customer satisfaction scores (CSAT), saved time for agents, and a better overall customer experience. 
AI-recommendation engines,

such as Amazon's recommendation algorithm, analyze customer data to cross-sell and up-sell similar products. Such engines help with customer re-engagement, boost website traffic with personalized ads, and help shoppers meet their needs faster and more conveniently.
Chatbots,

or the more advanced conversational AI bots such as Siri, Alexa, or Google Assistant, help customers with routine questions. Such AI-powered chatbots

save companies around eight billion dollars

in solving customer issues quickly, reducing operating and hiring costs, and providing an improved user experience through faster and more accurate service.  
Companies also use AI to authenticate customers and verify warranties, to analyze customers' attitudes so they could address issues (emotion analytics (EA), to proactively address issues through NLP, to transform call centers through computer vision, and for improved CRM insights and agent training. 
Artificial intelligence helps organizations detect and deter the most advanced computer threats. Through machine learning-trained engines, AI-powered security technologies help businesses: 
Scan systems for abnormal behavior (through pattern recognition)

Predict how and where companies are most likely to be compromised for proactive protection

Alert IT technicians to possible threats
AI protects business and personal accounts and systems through features such as:
Biometrics, such as facial recognition and fingerprint scanners

Double-factor authentication 

Generating, saving and automating complex passwords for computer protection

Prefiguring access control that allows only authorized users to access your system.
Were your IT to become infected, AI helps you roll back your systems to the pre-event state through anti-malware and virus protection. It also uses NLP for predictive intelligence, alerting you to trends on industry-specific dangers.
According to Capgemini Research Institute, 69% of organizations agreed that AI innovations helped them withstand cyberattacks, while three out of four executives added that AI prompted them to respond faster to data breaches.
For 54% of sales reps, problems arise when they lack customer insight, forcing them to guess their prospective buyer's needs or marketing unwanted products – all leading to low sales conversions and longer sales cycles. 
AI-guided sales processes helps sales reps move deals along by pointing out which leads are more likely to convert based on customer and account historical data.  
Business leaders who use AI-enhanced technologies report they are 84% more likely to achieve their quotas, have become 67% better at closing deals, have notched 50% more successful prospects than underperforming companies, and can spend 50% more of their time in productive prospecting. 
For sellers, guided sales is a game-changer. It boosts their motivation, hikes their sales, automates their lead-to-cash process, shortens their sales cycle, produces repeat customers, expedites products to market .and reduces sales turnover. 
AI is also used in sales to:
Predict potential prospects.

Get the right ads in front of the right people and calculate when to call new leads or send sales emails. 

Cross-sell or upsell. 

Fix prices

Monitor phone calls to train agents. 
Further, AI-enhanced technologies help you automate the whole sales funnel, from beginning to end, with WBS research revealing its software can produce a net gain in productivity of 64%. 
AI's impact on business operations can be organized into five general segments:
Collating, storing, and managing data through AI such as like Google's BigTable. 

Automating workloads, such as replacing humans with monitored robots for labor-intensive or routine tasks.

Preventing outages through anomaly detection techniques to identify possible business disruptors. 

Predicting business performance, such as forecasting demand for resources for inventory management.

Analyzing data, namely mining AI applications for meaningful business insights.
Executives told SEMRush that AI leverages their efficiency (79%), boosts their ROI (54%), and generates considerable savings.
Artificial intelligence is used across the employee lifecycle, from recruitment and onboarding, to managing talent acquisition, boosting employee satisfaction, automating learning and development, and creating an overall better employee experience.
Examples of AI-powered digital transformation advancements in recruiting include:
Improving job adverts as well as providing targeted and automated placement. 

Matching job seekers to roles (through predictive or people analytics)

Helping managers automate important statistics such as the number of candidates screened and hired over a specific period
Candidates use smart forms to process their applications, while recruiters use other AI tools to schedule and coordinate interviews. Managers also use AI-powered conference tools, such as Zoom, to interview applicants around the world in real-time.
Finally, recruiters (as well as legal professionals and sales teams) use contract lifecycle management (CLM) software, like DocuSign, SAP Ariba, or Conga, to automate contract creation, management, compliance, and signing.
In the post-hiring stage, AI-powered digital transformation HR initiatives:
Streamline the

employee onboarding process

 

Structure workshops to train new employees with personalized learning  

Promote a safe and healthy workplace
A Garnter (2019) survey found that HR leaders cite cost savings, enhanced decision-making, and improved employee experience as top drivers to deploy AI.
✓ Thank you, the white paper will be sent to your email
Download your copy of the white paper 'Digital Transformation in Retail' now!
5 Examples of AI-Influenced Digital Transformation in the Workplace
Here are five specific examples of how AI-powered digital transformation transforms business operations:
1. Conversational AI for Better Customer Service
Conversational AI starts from simple chatbots to complex virtual customer assistants.
A simple FAQ bot answers your visitor's most frequent questions. Users type in keywords and the ML-driven bot returns appropriate answers.

Virtual personal assistants, such as Amazon's Alexa, Apple's Siri, and Google Assistant, answer more complex and custom questions and help callers perform tasks or order items. 
Sophisticated virtual assistants, such as Microsoft Power Virtual Agents, recognize the context (such as issue type and customer type) and selectively route incoming requests to appropriate bots.
2. Better Customer Relationships with AI-Powered CRMs
AI gives sales teams a complete picture of your customers collated from items such as their web searches, order history, and product reviews, which helps you understand their needs, enhance your customer engagement, and automate your routine CRM tasks. 
The most popular CRM software solutions are Zoho, Salesforce, Sugar CRM and Siebel. Each uses AI to process customer input and feed your brand smart recommendations. 
Amazon AI recommendation engine helps you target different personality sets. ASOS knows exactly how much you're going to spend throughout your customer lifetime, while OTTO uses its ML-trained algorithms to cut down on the stock and predict what people will buy over the next month, with 90% accuracy.
✓ Thank you, the checklist will be sent to your email
Download your copy of the CRM implementation & training checklist now!
3. Smart Assistants Help Close Deals Faster
Smart sales assistant software such as Google's Nespresso Assistant predict shoppers' needs.
It's a three-step process:
Smart assistants ask targeted questions that helps buyers identify what they want or need.

These AI-powered systems use algorithms to identify, then present buyers with appropriate products.

The smart system helps buyers finalize sales. 
AI-guided sales delights precisely because it is a low-touch sales model, where leads are converted with little to no human presence, making it the predicted acquisition of 60% of sophisticated companies by 2025 and the fastest-growing sales trend of today.
4. AI for Data Collection & Predictive Analytics
How would you like to know your company's future so you can anticipate what to avoid and automate behaviors that lead to more profitable results? 
AI's machine learning-trained software does that through tools such as SAS Advanced Analytics, which analyzes business data to deduce which products and marketing strategies are most likely to attract and whether there are gaps that your business can fill. 
Such smart software integrates:
Anomaly detection, where you can pinpoint unsuccessful marketing. strategies or identify and eliminate features that repel prospective customers. 

Sentiment analysis, helping you gauge what people on social media say about your brand and how you can improve your products.

Other predictive analytic features such as for fraud detection and attrition, turnover, and retention projections.
5. Detecting Security Problems with AI
Artificial intelligence is used for businesses to up their physical security and cybersecurity game and protect their intellectual property.  Examples include:
Security screening

, such as by police to screen suspicious individuals. AVATAR, developed by the US Department of Homeland Security, uses AI to screen body gestures and facial expressions.

Security & crime prevention.

AI-driven crime tools, like the California-based Armorway, use machine learning algorithms to anticipate terrorist threats.

Endpoint protection

. Vendors such as Skycure, Lookout, and Wandera use AI software to identify vulnerable endpoints and eliminate data breaches.

Sophisticated cyber protection.

Darktrace's Enterprise Immune System

uses AI to monitor the latest cybersecurity threats.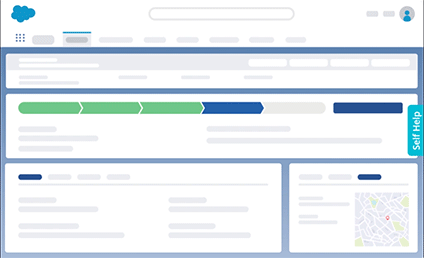 Create personalized learning & training flows for your enterprise apps with Whatfix
Successfully implement new AI-powered enterprise applications and digital processes with a digital adoption platform
New technology or software doesn't instantly provide ROI. You must develop a change management strategy that focuses on those end-users that will be using these technologies, ultimately driving adoption of these new applications.
With a digital adoption platform such as Whatfix, organizations are able to create in-app training content, as well as provide on-demand self-help. Enterprises can create interactive content for employees and customers by embedded in-app training elements such as:
Interactive walkthroughs

Product tours

Tasklists

Tool tips and alert beacons

Embedded knowledge bases and FAQs
With these in-app training and support features, organizations can drive the adoption of their AI-powered technologies, leading to a successful implementation of expensive digital transformation projects.
Learn more about Whatfix for digital transformation projects now!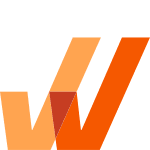 Request a demo to see how Whatfix empowers organizations to improve end-user adoption and provide on-demand customer support
Subscribe to get new content delivered directly to your inbox.