The patient onboarding process sets the tone for the rest of the patient-physician experience. Healthcare providers build trust and credibility from that first touch, or everything tends to go downhill. 
When new patient onboarding is done right, it helps your clinic project an image of professionalism and capture all the information needed to start dispensing care to your patients with little delays; otherwise, a poor onboarding experience leaves a lasting impression and is usually a sign of more significant systemic issues in your organization.
This article will help you understand how the patient onboarding process works and how to use technology to engage patients at scale, no matter your clinic's size. We'll also discuss how to drive adoption of these digital processes and patient portal tools by both your patients, your physicians, and your healthcare staff by following modern user onboarding best practices.
What are the best practices for patient portal onboarding?
Provide an online patient portal with forms, appointment info, payments, and patient data

Maintain HIPAA compliance with proper security measures

Guide users through new patient setup with in-app guidance

Use in-app notifications to alert users to unfinished forms and upcoming appointments

Provide online support for users to utilize their patient portal fully

Integrate your patient portal with your EHR software

Use analytics to identify patient pain points within your portal

Request patient feedback
What Is Patient Onboarding for Healthcare Providers?
Patient onboarding refers to the process of registering and welcoming new patients to your practice, primarily by collecting their personal details and medical history, enrolling them into your electronic healthcare systems, setting expectations, and explaining how your clinic (or department, if you're part of a larger hospital or healthcare organization's network) operates.
For this article, we will focus on digital patient onboarding which happens exclusively online through a patient portal—that user interface eventually serves as a source of truth for physician-patient communications from where patients can book sessions and process paperwork.
Whether you're a solo practice, a tech-enabled wellness company, or a large hospital, digital onboarding takes that first touch with patients online, eliminates wait times, and helps you operate more flexibly.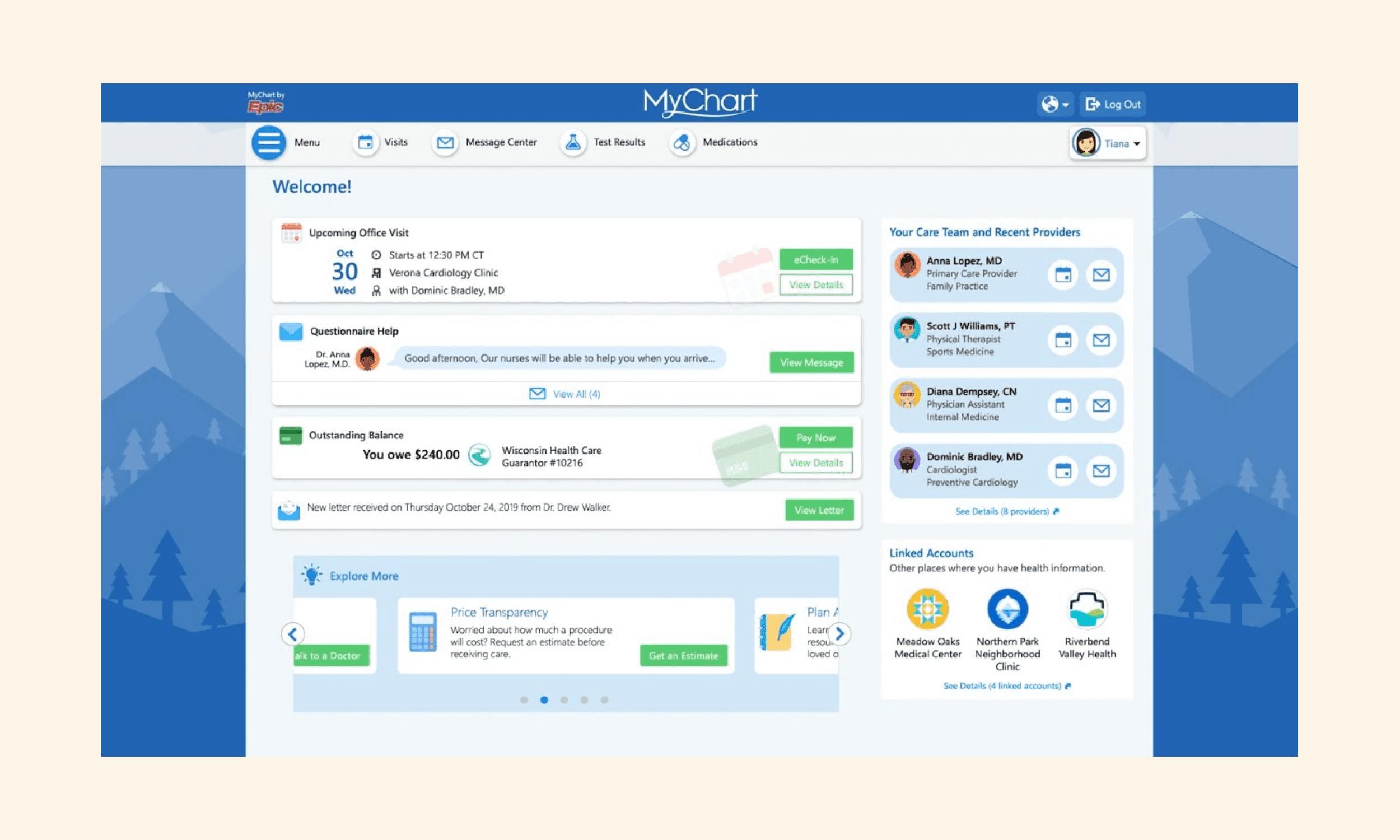 For instance, a patient portal makes it easier to cancel or reschedule an appointment or request a refill without a physical visit or a phone call (have you ever noticed that doctor's phones are always busy—it's not unusual to call dozens of times before hearing back, especially if you're trying to book a slot between 8 to 10 AM). 
Likewise, with a few clicks a patient can see your calendar to determine which open slot best suits them vs. trying to manually confirm that detail over the phone (okay, how about Thursday, 4:30 PM?).
8 Best Practices for Online Patient Onboarding
The digital transformation of healthcare providers like online patient onboarding reduces barriers to care and frees physicians to focus on the patient experience, instead of being distracted by charting, informing patients about payment options, etc.
But, doctors and healthcare organizations still need to set up systems to maximize the functionality of their patient portals and protect their patients' healthcare data. Here are eight best practices to help you navigate digital patient onboarding.
1. Provide an online patient portal with forms, appointment info, payments, and patient data
A survey by Intuit Health shows that 73% of Americans would use a secure digital solution to access their lab results, book appointments, pay medical bills, and communicate with their physician while as many as two-thirds of millennials wouldn't even consult a physician that didn't have an online presence, according to another survey of more than 2,000 respondents by Harmony Healthcare IT.
of millenials wouldn't consult a physician or healthcare provider that didn't have an online portal.
Not only are patients warming up to the trend of digital care, but it's also increasingly becoming their first choice & even factors into their decision to either consult at your clinic or not. Thankfully, with a little effort, you can link to your online portal from your website, Google Business Profile, Yelp, etc., where patients can access:
Forms

&

appointment-booking capabilities that allow them to schedule visits, read up and agree to your expected wait times, no-show, and privacy policies; submit an address or phone number where they can receive SMS and email reminders; and reschedule or cancel an appointment if they can't make it.

A 'welcome' experience that acts as a

new user onboarding checklist

where they can submit their medical history and read up on your

standard operating procedures

to understand how you'll work together in your clinic.

Submit health insurance details and learn about your billing and cancellation policies.

Prescriptions, diagnoses, and reminders to stick to taking medication; patients can also request a refill after they run out.

Medical records including laboratory testing results, visit summaries, clinical notes, vaccination records, etc.

Telehealth video calls.

Health education content.
Your practice management software will have some of these features built-in, or you can embed form-building tools like Jotform or Typeform on your website or integrate them with your existing tools.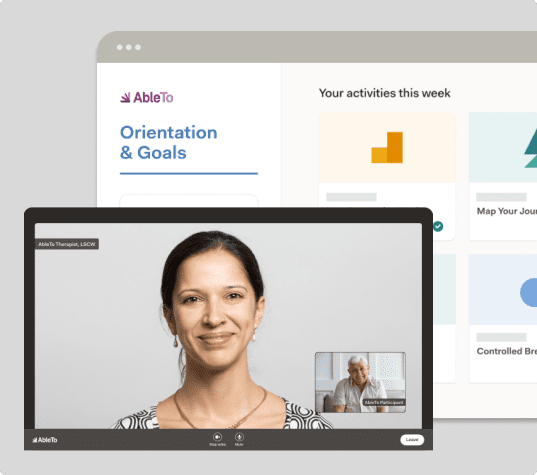 2. Maintain HIPAA compliance with proper security measures
America's Health Insurance Portability and Accountability Act (HIPAA) provides a benchmark of standards healthcare providers and clinicians must follow to protect their patient's medical records and personally identifiable information and ensure it's transferable to other healthcare organizations upon request.
HIPAA requires that you:
Encrypt patient data in storage

&

transit so that even if a hacker or a bad actor access your patient's data, it'll remain unreadable without the encryption keys.

Maintain detailed logs of which staff members accessed your patent data for at least six years. 

Restrict access to only licensed operators using individual role-based permissions.

Incorporate inactivity timeouts on all your devices to ensure your patients' health data can't be viewed on idle devices.
The recent explosion of ransomware attacks and security breaches targeted at healthcare organizations underscores why this should be a priority for your firm, no matter your current size. In more specific terms, Sophos' State of Ransomware in Healthcare report estimates that the average remediation cost for a ransomware attack is around $1.85 million. Likewise, if regulators determine you have handled medical data unsatisfactorily, you can face penalties that can fetch assessments of anywhere between $63,973 to $1.9 million per violation.
3. Guide users through new patient setup with in-app guidance
Instead of assuming your patients can figure out your online portal unaided, in-app guidance helps you coach new patients through the onboarding process quickly with a dedicated onboarding UX including:
Product tour

and

interactive walkthroughs

that guide users through your patient portal's interface, and highlight (and explain) buttons, UI elements, and features.

Tooltips

that expand to explain any text field patients might struggle to understand in simple terms.

UX hotspots

that highlight unused features, unanswered questions, and how to navigate through your patient portal.

Patient self-help support provides an in-app wiki for patients to find answers to patient portal support issues and general FAQs for their practice.

Pop-ups, alerts, nudges, and periodic notifications to take medication, complete a form, write a review, or leave feedback.

Tips and recommendations about your clinic's operations.
With a digital adoption platform like Whatfix, healthcare providers and hospital networks are empowered with a no-code editor to create, launch, and analyze in-app guidance on their patient portal and other healthcare-related technologies. With Whatfix, create in-app guided tours, step-by-step flows, user guides, smart tips, field validations, patient pop-ups, and more.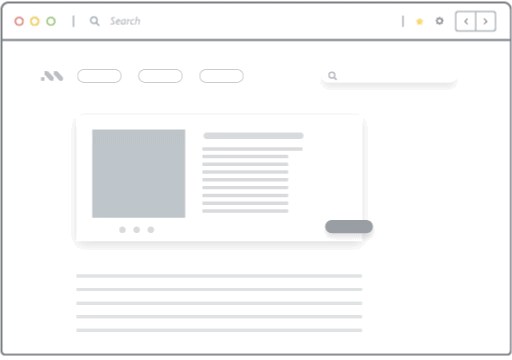 Online mental health provider AbleTo was able to scale its community of clinical therapists and physicians from 200 to 2,500+ with personalized in-app onboarding, contextual training, continuous guidance, and on-demand support with Whatfix.

"In two years, our provider community has grown from 200 to 2,000. It was vital to train this growing therapist community quickly and effectively, to meet demand, deliver top quality care, and improve outcomes. Whatfix's contextual walkthroughs and smart tips personalize the learning process and provide 24/7 provider self-support. Whatfix enabled AbleTo to innovate, meet the growing demand for virtual behavioral healthcare, and ensure our providers are successful."
Regina Owens, Director, Operations Learning and Development at AbleTo.
4. Use in-app notifications to alert users to unfinished forms and upcoming appointments
Online practice management software guides patients on what forms to complete and the information they must submit before their next visit. Often, certain documents or data fields may be overlooked.
You can overcome these onboarding challenges with in-app notifications. Healthcare providers can launch in-app nudges to be programmed to notify users in-app and via SMS or email when they have forms left to be submitted. This reduces no-shows and ensures patients have agreed to any policies you have in place before an in-person visit. It also helps offices collect patient outstanding invoices, deflects office calls for simple tasks like setting up appointments or refilling scripts, and provides and overall better patient experience.

5. Provide online support for users to utilize their patient portal fully
Self-help resources can help patients resolve common errors, navigate your patient portal, and easily contact support if they still can't figure out things independently. These include searchable help libraries, chatbots, FAQ pages, community forums, pop-ups and overlays.
With a DAP like Whatfix, healthcare providers can create an in-app self-help wiki that allows patents to find answers to their own support questions without having to contact customer support or your IT team. Whatfix Self Help integrates with your healthcare provider's FAQs, knowledge base, patient documentation, HIPPA guidelines, third-party links, and more – providing your patients with a self-help resource inside your patient portal.
You can see an example of Whatfix Self Help below, empowering Salesforce users with in-app support on processes and workflows: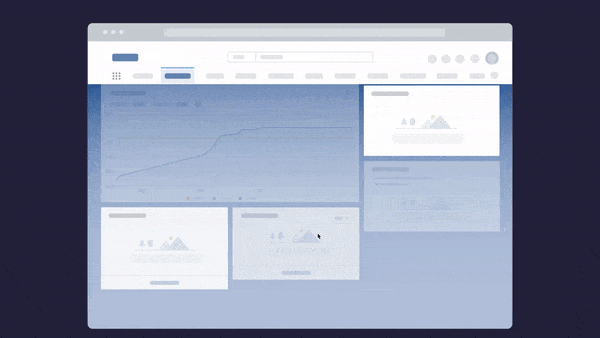 6. Integrate your patient portal with your EHR software
Your electronic health records (EHR) system is a hub for storing digital copies of your patient medical histories, including diagnoses, prescriptions, progress notes, and vaccination records. It is a single source of truth from which physicians can share information across departments & organizations and store and retrieve patent records.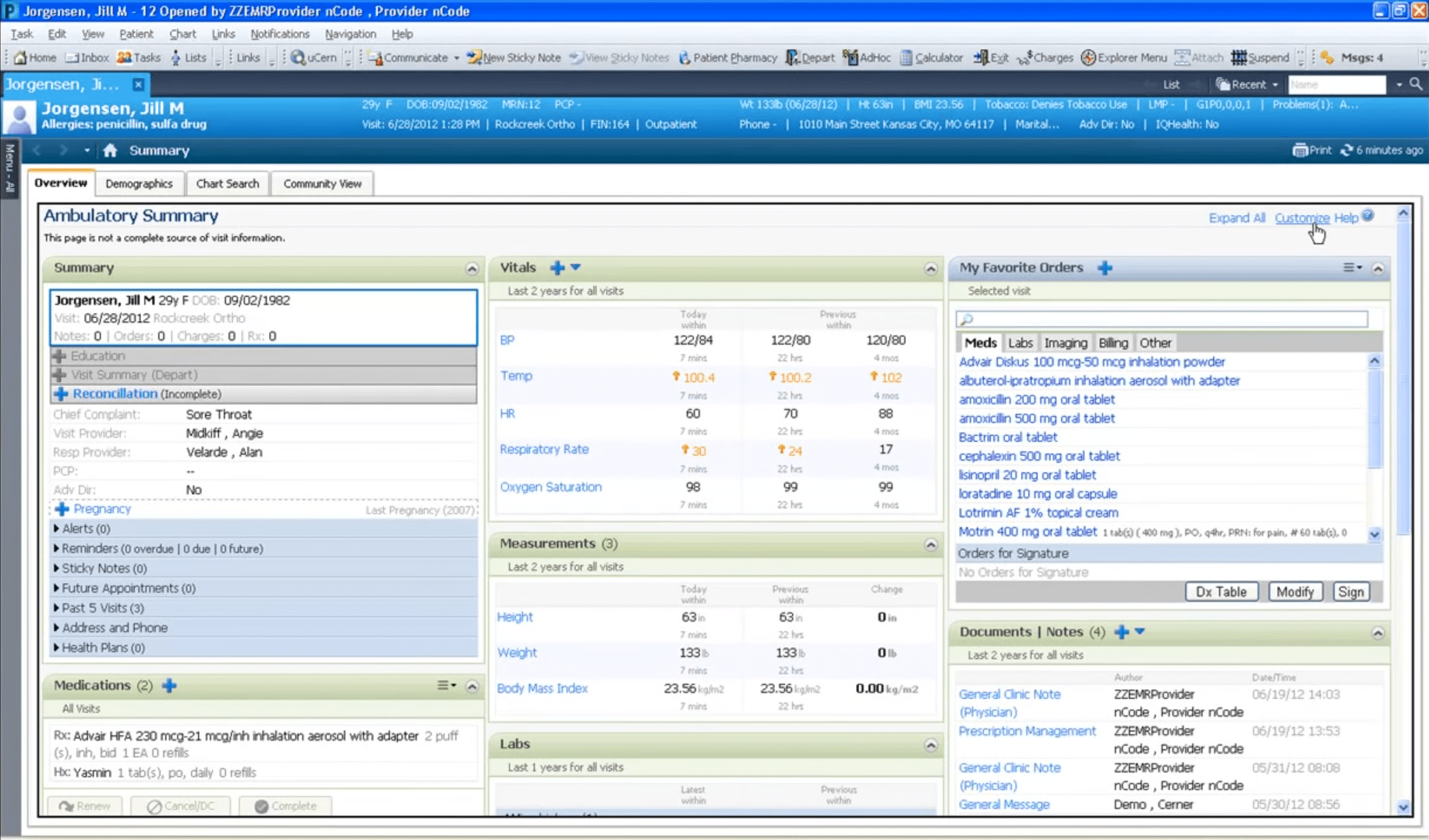 Medical practices can integrate their EHR platforms with a patient portal so that the latter can serve as a user-friendly, patient-facing interface for accessing healthcare records, tracking treatment plans, and managing the physician-patient relationship.
You should also integrate your patient portal with any other enterprise-level software you're using that could help provide more information to patients or provide a better patient experience, like your healthcare CRM.
7. Use analytics to identify patient pain points within your portal
Behavioral analytics can help you see beyond your patients' feedback and get a first-seat look at how they're interacting with your patient portal – including the pages they view (and their user journey through your online portal), how long they spend on-screen, and sings that they might have encountered technical issues, such as rage clicking, long load times, or unresponsive buttons, etc.
With product analytics software like Whatfix, healthcare providers can analyze their patient portal usage, identify any areas of friction, and create better, data-driven patient experiences – all with a no-code platform that requires no engineering or developer support.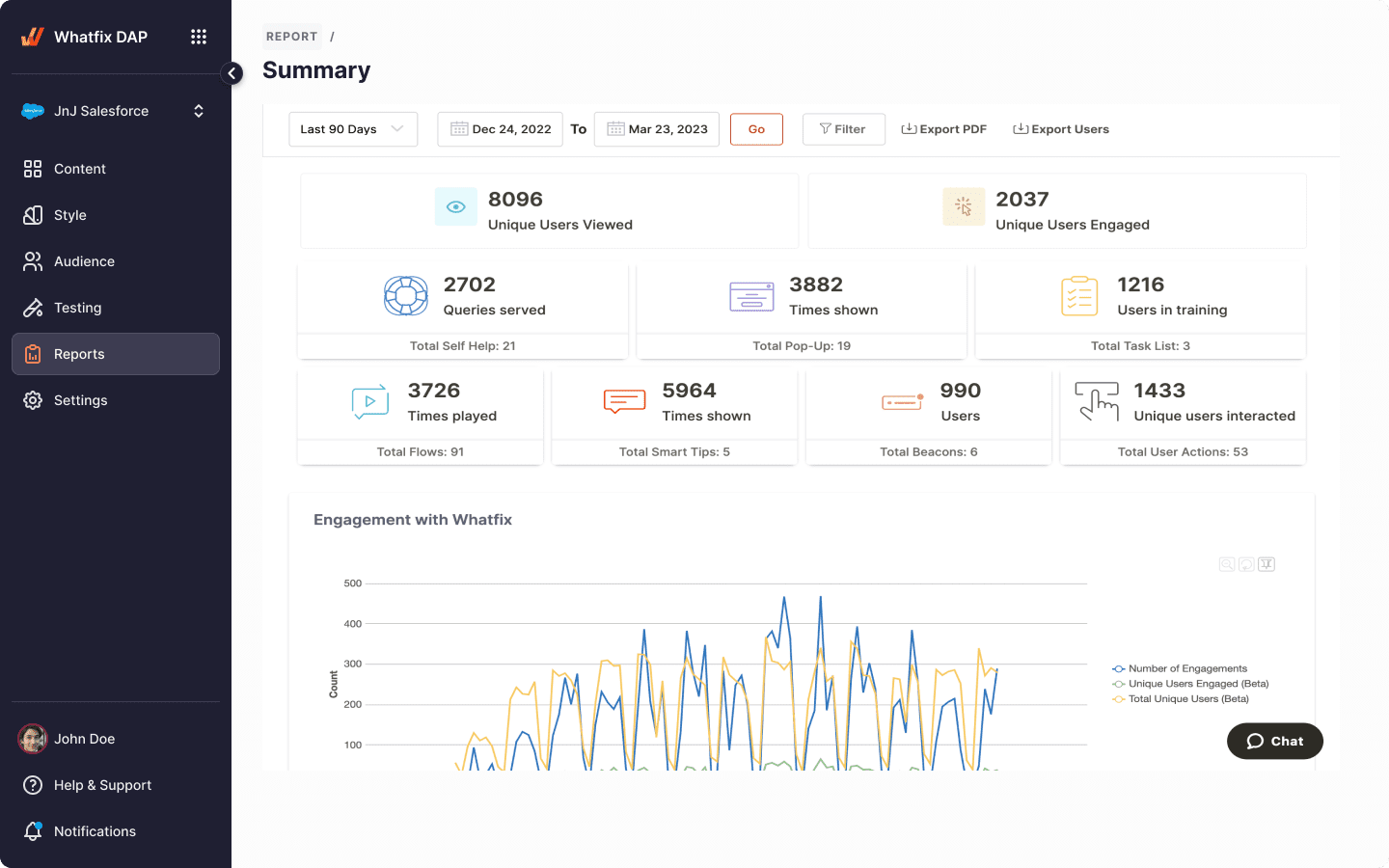 8. Request patient feedback
When you're collecting patient feedback, you can either opt for a single, straight-to-the-point question or more detailed explainers. Better still, you can choose both: use a catch-all question (How would you rate your experience today on a scale of 0 to 10?) to lead up to optional specifics, such as:
Based on your experience, would you recommend our clinic to a friend or family member?

Did you have any issues booking an appointment?

Are you currently covered by a health insurance plan?

How often (if at all) did you receive conflicting information from different members of our staff?

How would you rate the professionalism of our staff?
Your goals for asking for your customers' feedback are twofold: first, you want to understand if there's any way you can improve the patient experience, including marginal stuff like replying to phone & text inquiries, increasing the diversity of dishes at your cafeteria, and providing detailed invoices or more severe issues like reducing wait times (20% of patients have reported switching doctors because of the long waits they've experienced) and tackling misdiagnoses and unprofessional behavior by your staff.
Secondly, if (and when) a patient indicates they're satisfied with the quality of service they received, you'd want to capture that feedback and use it as social proof. Ask for feedback via SMS, email, and ask satisfied patients to submit reviews on Google, Yelp, Facebook, Foursquare, or wherever else your business maintains a presence.
With a DAP like Whatfix, healthcare providers are empowered with a no-code editor to create in-app native surveys to collect patient feedback – right inside your patient portal.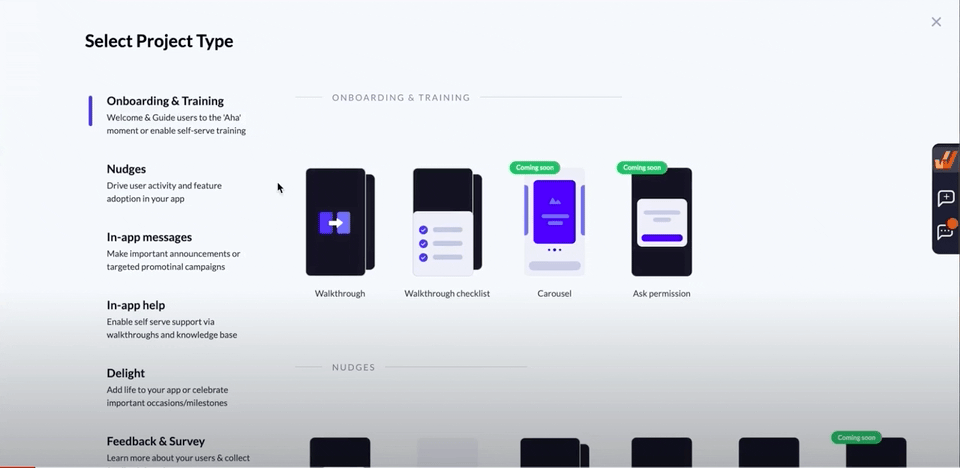 How to Drive Patient Portal Adoption With Whatfix
A patient portal serves as a second brain where patients can manage all their interactions with your clinic, much like an EHR does the same for you & your staff—if you will, it's a digital receptionist users can consult 24/7 regarding everything, from treatments to schedules to prescription advice.
A patient portal can offer so much value that it's nearly impossible for patients to figure it all out without guidance, especially when focused on completing one task. That one-and-done attitude might stop them from getting all your patient portal's benefits.
A digital adoption platform like Whatfix empowers healthcare providers and physicians to drive adoption of their patient portal technology through in-app guidance, on-demand patient support, and patient behavior analytics.
A DAP eases your patients into using your patient portal without feeling intrusive or pushy, helping them to realize the benefits of an online patient portal without becoming overwhelmed by the new interface.
With a DAP, healthcare providers and hospital networks can:
Guide users through your patient portal with product tours, step-by-step interactive walkthroughs, animated explainers

&

onboarding flows.

Use UX hotpots and tooltips to highlight helpful features, unread messages, and UI elements.

Remind patients to complete forms and take medication using scheduled alerts and reminders.

Provide patients with self-help user support with Whatfix Self Help.

Welcome new patients to your practice with personalized messaging.

Simplify patient onboarding with recommended action checklists.

Collect patient feedback with in-app surveys.

Analyze patient portal usage and adoption with Whatfix Analytics.
Your investment into a digital onboarding portal is only half the job done, and Whatfix can help you complete the loop to ensure your patients get all the information they need to cooperate with your clinic's staff.
Learn how Whatfix's Digital Adoption Platform can transform your patient experience, whether you're a smaller private practice or a large hospital system with thousands of patients. Whatfix is a digital adoption platform that provides organizations with a no-code editor to create in-app guidance on any application that looks 100% native. With Whatfix, create interactive walkthroughs, product tours, task lists, smart tips, field validation, self-help wikis, hotspots, and more. Understand how users are engaging with your applications with advanced product analytics.
Like this article? Share it with your network.
Subscribe to the Whatfix newsletter now!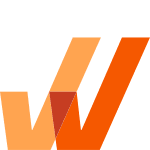 Software Clicks With Whatfix
Whatfix's digital adoption platform empowers your employees, customers, and end-users with in-app guidance, reinforcement learning, and contextual self-help support to find maximum value from software.