Onboarding UX refers to the design framework behind how new users interact with your product during the onboarding stage and how it forms their opinion about the product and gets them to start using your product consistently. The goal of onboarding UX is to make it simple for new users to start using your product, reduce your product's time-to-value, build habits, and drive overall product adoption.
There are many fantastic online courses and resources available for new designers creating onboarding flow UX. One of our favorites is Figma's Design Crash Course on user onboarding UX flows, which you can watch below:
Subscribe to the Whatfix newsletter now!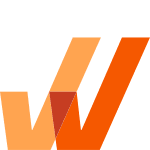 Software Clicks With Whatfix
Whatfix's digital adoption platform empowers your employees, customers, and end-users with in-app guidance, reinforcement learning, and contextual self-help support to find maximum value from software.