A tooltip is a UI element and type of in-app messaging that overlays on a screen when a user interacts with a specific element on a page or app. They can be triggered by a mouse hover, login, or any other activity within a product interface.
Tooltips provide information about specific features or add context to a process but don't explain the entire workflow.
Subscribe to the Whatfix newsletter now!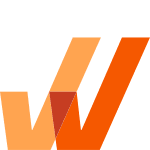 Software Clicks With Whatfix
Whatfix's digital adoption platform empowers your employees, customers, and end-users with in-app guidance, reinforcement learning, and contextual self-help support to find maximum value from software.