Behind every successful sales team is an even more successful sales training strategy. 
80% of high-performing sales teams have one thing in common – they find their sales training program outstanding or very good. 
These teams meet their quotas and get the most out of their selling process because they're prepared to meet prospects where they are, understand pain points, and motivate purchasing decisions. 
But it takes a lot of introspection to build a sales enablement and training program that checks all these boxes. Before getting any training material off the ground, the best sales teams start with a clear set of goals as their operating principles. 
In this blog, we look at 11 of the most impactful sales-related goals that you can track and measure to show sales training ROI to stakeholders. 
Top 11 sales training goals that drive results in 2023
Grow current accounts
increase average sale size
Improve personal win rate
CRM adoption rate
Increase new customer acquisition
Lower customer acquisition costs
Accelerate the sales cycle
Improve hiring success rate & ramp-up time
Product knowledge proficiency
Increase customer retention
Improve sales team productivity
What Are Sales Training Goals?
Sales training has a clear-cut objective across all kinds of organizations, big or small — it helps your sales team learn new skills, sharpen existing skills, and develop execution strategies that help you win business. 
Any employee training program is no small investment, especially if you're looking to build a solid and consistent standard of work across your entire team. Companies today spend an average of over $2000 in training costs for each sales representative. 
If you want to show your stakeholders the ROI of your training program, you need to clearly define your training goals and objectives because they help you determine the outcomes you need to deliver. Without outlining these goals, your training runs the risk of becoming too vague, unfocused, and irrelevant in contributing toward high-priority business needs. 
Sales training goals vs. sales training metrics
Before we dive into actionable ways to achieve sales training goals, let's spend some time understanding how sales training goals differ from sales training metrics. 
Sales training goals are overarching outcomes that lay the foundation for executing your training program, from planning content to creating and distributing it. 
On the other hand, sales training metrics are realistic and quantifiable targets that you can use to measure those outcomes. These metrics come from key performance indicators (KPIs) that you'll use to track your progress toward a set goal.
For instance, if your goal is to build a more efficient sales process, then the KPIs you'll use to measure your success could be your annual or monthly recurring revenue.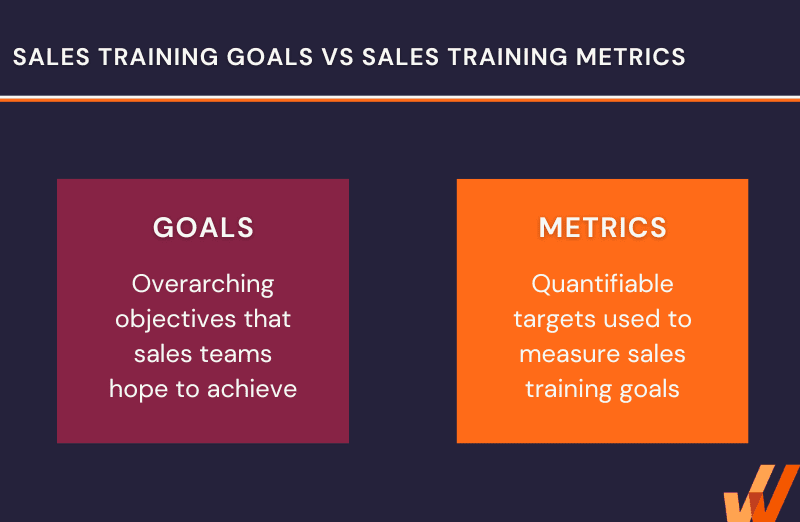 How to Set Obtainable Sales Training Goals
To reach your sales goals, you need a plan that brings you through every step of the training development process, from stakeholder alignment to program maintenance. Here are five basic steps you can use to personalize your planning process and measure your training effectiveness: 
A training program is sustainable for your business if there are clear benchmarks for you to measure the impact it makes on your team. Close to 90% of companies say the most significant costs associated with a hiring mistake are the costs spent training and onboarding new sales hires. 
You'll want to align the objectives of your training program with the overarching results you want to see in both the short-term and long-term future. To do this effectively, start by sitting down with leaders, hiring managers, and stakeholders to get visibility into your company's overall business and hiring strategy. 
% of companies that say the most significant hiring mistake costs are associated with training and onboarding
2. Identify training gaps
Once you've decided on core objectives and KPIs, it becomes easier to address the right workforce gaps in your training program. Map out your training syllabus by identifying the skills and tools your sales team needs to reach their KPIs. 
From there, assess and list what your team already has and needs to improve. As you put your training program together, this list will be an excellent reference for keeping training relevant and concise. 

3. Make materials accessible
A crucial part of any training program is its user experience. Your sales team shouldn't have to jump from system to system to access their training materials and pull them up during a point of need. 
Beyond using digital training methods like video-conferencing, learning management systems, and sales enablement software, you can use digital adoption platforms to integrate training material directly into the tools your team uses for their everyday sales workflow. This allows them to quickly apply the knowledge they've learned in a real-world setting and refer to helpful content immediately after encountering a problem. 
A widely-approved definition of this popular acronym known as SMART goals (i.e., specific, measurable, achievable, relevant, and time-bound goals). Unlike the high-level objective defined in Step 1, SMART goals help you determine quantifiable KPIs that allow you to make your objectives a reality. 
Here's what that can look like in your training development plan: 
Objective: Increase sales team productivity
SMART goal: Increase win rates by 10% in Q2
KPI: Opportunity-to-sales conversion rate
After implementing your training program, set a consistent cadence for measuring post-training results and gathering feedback from participants. Whether it's your first time rolling out a sales training or your hundredth, you want to keep a clear line of communication with your sales team and stakeholders to ensure training ROI.

Conduct regular check-ins to see if your audience is disengaged, confused, or unsatisfied with the content and training interfaces they're using. You can use surveys, chatbots, and in-person interviews to get real-time feedback. With digital adoption platforms, you can also take your workflow forward with event-specific triggers, product integrations, and engagement reports.
11 Examples of Sales Training Goals To Measure Training Success
So, what exactly are the types of goals companies use to benchmark the impact of training programs? Let's explore. 
You can build a training program that emphasizes account management and growth. Your goal is to empower your sales team with knowledge to maximize their understanding of existing accounts. From there, help your team build strategic expertise to proactively identify growth opportunities and build a consistent revenue stream from existing customers and targeted accounts. 
Here are some skills you can develop, track, and measure on your team:

Analyzing current relationships and identifying high-priority accounts.

Increasing brand loyalty through stellar customer support and product expertise.

Building relationships with key decision-makers at targeted accounts.

Having deep business and market knowledge to advise customers about the benefits of a long-term partnership.
2. Increase average sale size
Sales training equips salespeople with the analytical and persuasive skills they need to pursue the right prospects, conduct strong sales calls, and spot gaps that your product or service can fill. With these skills, you're helping your team build their confidence when facing prospects and delivering the value of your business.  
When your sales team is prepared to manage and develop diverse buyer interactions and use cases, you'll find more success pursuing target accounts and increasing deal sizes. For example, you can provide personalized sales coaching to salespeople who are motivated to manage larger accounts and high-value industries. 
Your training syllabus should also give your team tools and content highlighting high-value areas of your product or service. This helps sales reps effectively leverage your businesses' unique value and competitive differentiators to negotiate longer deal durations, value-based pricing, and expansion opportunities. 
3. Improve personal win rate
Consistent and healthy growth in personal win rates is a major motivating force for any sales professional.
Andy Paul, author of "Sell without Selling Out" says that a win rate is one of the most personal sales metrics you can measure. He describes a win rate as "a relevant indicator of how effective you are at each step of the sales process." 
A higher win rate at an individual level means each sales team member can provide value to buyers and convert them into paying customers. Training can help your team achieve this higher win rate by helping them develop stronger communication styles. 
Alex Boyd, founder of RevenueZen, broke down his process for increasing his personal win rate into a minute-by-minute overview of his most successful sales call. The breakdown covered everything from mental preparedness to account research, agenda-setting, and setting next steps. This is an excellent example of an actionable strategy that can be covered in your training material.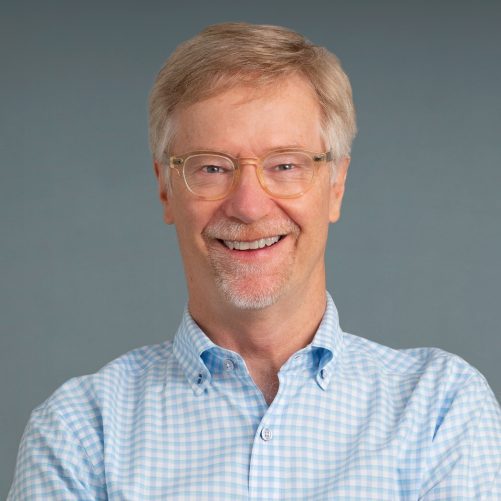 "[A win rate is] a relevant indicator of how effective you are at each step of the sales process."
ANDY PAUL
AUTHOR, SELLING WITHOUT SELLING OUT (2022)
Customer relationship management (CRM) software should undoubtedly be a sales team's source of truth for customer data. It helps your sales team assess and keep track of accounts, identify growth opportunities, and prevent churn. 
But a 2021 survey found that more than half of teams experience friction during the sales process because of heavy CRM administrative work. This is a problem that 58% of respondents attribute to inadequate training and skills to customize CRM systems to meet their unique needs. 
You can boost your CRM adoption with a training program that covers:
The goals and benefits of CRM prioritization.
Strategies for leveraging CRM data to inform the selling process.
In-app walkthroughs of onboarding, usage, and customization workflows.
How to maintain the data hygiene of your CRM systems.
5. Increase new customer acquisition
A successful sales cycle is determined by your team's ability to acquire new customers that can see the actual value in your product or service. To increase customer acquisition, you'll want to align your expectations for acquisition as soon as your sales campaign kicks off. 
Businesses can use training programs to strengthen campaign planning, execution, and optimization. Here are a few examples of customer acquisition topics you can deliver to your team: 
Defining a target audience.

Understanding prospect and buyer psychology.

Current product and market trends that influence the buying process.

How to collaborate with marketing teams throughout the buying journey.

Testing, analyzing, and measuring campaign effectiveness with the tools in your tech stack.
6. Lower customer acquisition costs
A defined approach to customer acquisition campaigns also means less money is spent trying to convert prospects when they're not ready to become paying customers. A well-trained team will know how to apply the right selling concepts and principles at the right time. They'll also better understand how to collaborate cross-functionally with marketing and customer support teams to optimize their selling process along the customer journey. 
7. Accelerate sales cycle
The sales cycle today isn't what it used to be. Reaching out to a sales representative isn't always going to be the first thing a buyer does. Instead, buyers have diverse channels to learn about different products and evaluate them against each other. 
There's a strong need to shorten the sales cycle in this information-heavy environment. A survey by Drift found that more than half of companies took more than five days to respond or didn't respond at all to a sales professional. 
Many companies also appeal to this shift in buyer preferences by leveraging free trials and self-service options. Your team must adapt to this new selling environment by learning new selling strategies to deliver value within a short window of attention from prospects.
Tim Strickland, former Chief Revenue Officer at ZoomInfo, said in an interview that "the sales process of the future – no matter what products a company is selling or how they are being sold (direct, inbound, outbound, channel, etc.) – are always digitally native." With sales training, you can equip your team with the skills and digital tools they need to meet buyers where they are and personalize their outreach.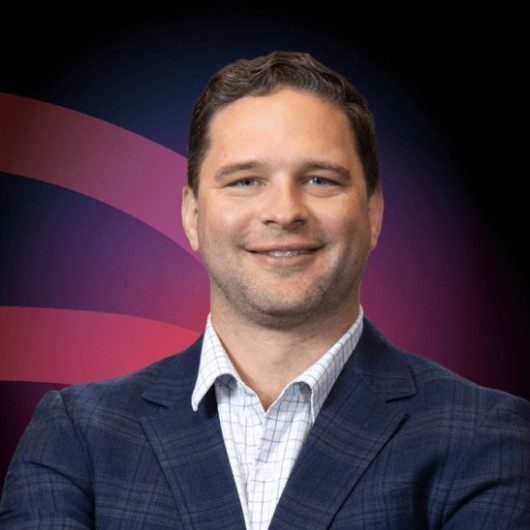 "The sales process of the future - no matter what products a company is selling or how they are being sold (direct, inbound, outbound, channel, etc.) - are always digitally native."
TIM STRICKLAND
FORMER CHIEF REVENUE OFFICER, ZOOMINFO
8. Improve hiring success rate & ramp-up time
One survey found that one sales hiring mistake could cost 52% of companies more than $100,000. 
During the hiring process, these companies look for sales candidates with strong communication skills and a desire to grow. But it can be hard to gauge these strengths accurately during an interview. Although a wrong hire can happen for many reasons, a lack of adaptability and grit is the most common reason new sales hires fall short. 
Sales training helps you develop your new hires' skills as soon as they're a part of your team. For example, some teams structure their sales onboarding and training program following the 30/60/90 method. This is how Hubspot implements this training method to meet new hire goals: 

First 30 days

: New hires familiarize themselves with the organizational structure, customers, and the core solutions they'll be selling

Next 30 days

: New hires apply the principles they've learned and experiment with different selling styles during a trial process 

Day 60 to 90

: New hires receive their KPIs and begin working officially. On the 90th day, managers assess progress and iterate strategies on an individual level
9. Product knowledge proficiency
Your team's ability to convert prospects into paying customers lies in their product expertise. Product knowledge helps your team speak fluently and confidently to target prospects, which builds a strong impression of your brand. But beyond that, product training also sharpens your sales team's strategic and analytical skills. 
With deep product knowledge, sales professionals will find it easier to appeal to customer pain points with the specific value-adds of your product or service. They can easily map critical problems to a feature or capability that your solution has. They'll also be familiar enough with the ins and outs of your solution to make forward-thinking recommendations and offer personalized tips for maximizing value.
That being said, your product knowledge training should be an intuitive experience that allows sales professionals to explore your solution and answer their questions on their own time. You can do this with immersive, self-service product training, like guided product flows, beacons, and in-app help content recommendations. 
10. Increase customer retention
Customer retention can be improved through: 
Fast response times and self-help support for customers

Long-term alignment with your solution

Visibility into real-time customer usage and adoption metrics
Sales training sets a standard for your sales team to build and maintain customer relationships. It ensures that your sales reps identify prospects who can succeed with your product even as their organization scales. More importantly, it sets your team up to position your solution as a must-have instead of a replaceable or temporary investment. 
When paired with in-depth training for sales software systems, you can better prepare your sales team to support their churn-prevention strategies with data-backed decisions from your CRM. 
11. Improve sales team productivity
What exactly does sales team productivity mean? It's roughly defined as your team's ability to generate revenue and core KPIs within a period of time. Sales productivity is influenced by various factors, from communication effectiveness to product know-how and familiarity with a company's tech stack. 
You can look at productivity as a team's ability to maximize output using the resources they've been given. In that regard, the value of training is clear. The more prepared your team is to find prospects, make proactive decisions, deliver business value, and close deals, the better the results you'll see with every sales cycle.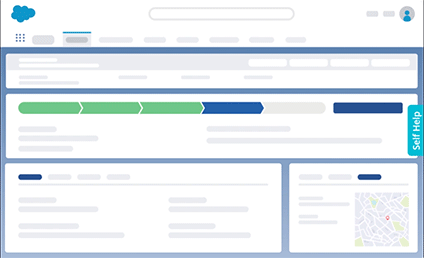 Improve sales productivity with higher software adoption with Whatfix
Enable your sales team with role-based performance support and training with Whatfix's in-app guidance and self-help support.
Whether you're standardizing digital sales processes, onboarding new sales hires, or increasing CRM software usage and productivity, Whatfix's digital adoption platform helps you redefine contextual learning with training that's delivered right within the systems you use. 
Whatfix for sales teams overlays on top of all modern sales applications, including:
CRMs such as Salesforce, Oracle, MS Dynamics, Zoho, and more.
CPQs such as Salesforce CPQ, Apptus, Conga, and more.
Contact management software such as Icertis, PandaDoc, SAP Ariba, DocuSign, SpotDraft, and more.
and any other sales applications in your technology stack.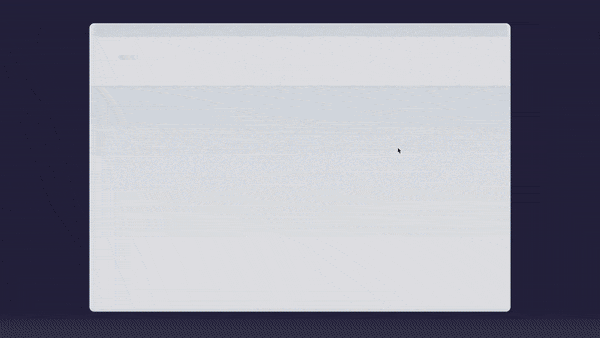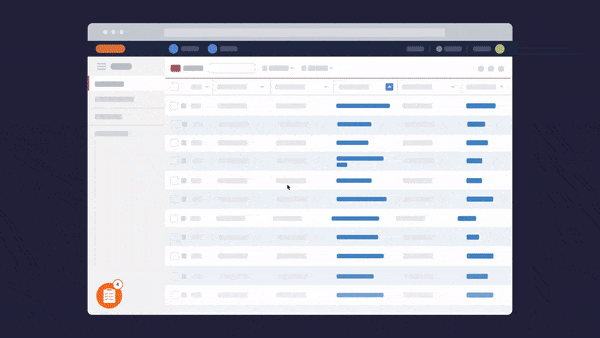 With Whatfix, your sales leaders, IT admins, and L&D teams can create in-app guidance, tutorials, and self-help support that is contextual to your various sales roles. The Whatfix Editor is a no-code content creation tool that allows teams to create branded, native-appearing in-app messaging such as:
Interactive flows and step-by-step guides.
Product tours.
Task lists
Smart tips.
Beacons.
Alerts and pop-up videos.
Field validation.
Self-help wikis.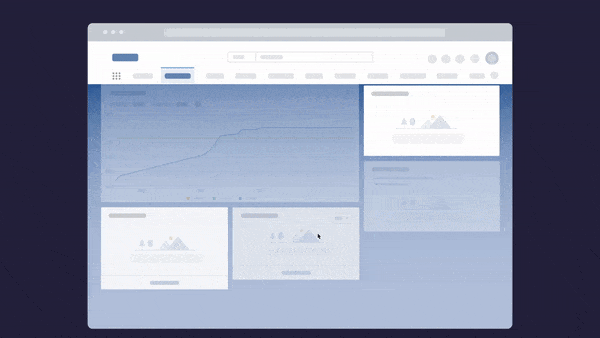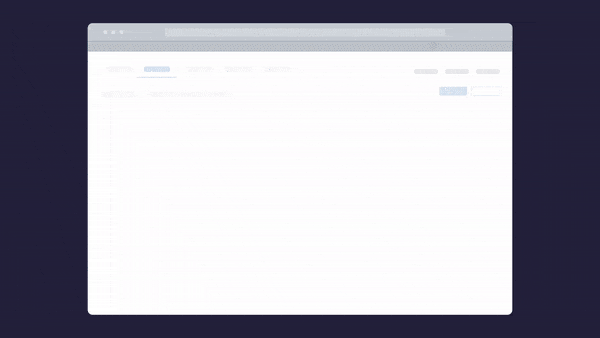 Increase training effectiveness by automatically surfacing educational product flows and task lists so your sales teams can learn by doing and build process-driven habits. With knowledge bases also built into in-app training experiences, you'll empower your sales team with resources and assets they can use whenever needed. 
Whatfix also provides sales teams with data to understand how sales people are adopting and engaging with their sales applications to help you identify areas of training, what features and processes are being adopted (and which aren't), and identify new help content your team needs to create.
It doesn't matter if they have a question right before a 7 am call or a late-night prep session while everyone's logged off work, Whatfix lets your team make precise and confident decisions without any information siloes and dependencies.
Like this article? Share it with your network.
Subscribe to the Whatfix newsletter now!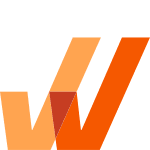 Software Clicks With Whatfix
Whatfix's digital adoption platform empowers your employees, customers, and end-users with in-app guidance, reinforcement learning, and contextual self-help support to find maximum value from software.