The average organization spends $2,020 per salesperson on sales training programs each year, according to Highspot's State of Sales Training report. That's around 2 – 5% of the average company's salary budget.
For all that training spend, the overall results from most sales training initiatives are poor. According to a study from ES Research, 90% of all sales training initiatives built no habits and sales people have no lasting impact on their behavior.
Forbes estimates that 55% of salespeople lack basic soft skills such as empathy, drive, and motivation. And buyers notice it, with 82% of B2B decision-makers saying they think sales reps are unprepared.
But with effective, well-planned learning and development (L&D) strategy, sales training can have an ROI as high as 353% – or up to $4.53 for every $1 a company spends on sales development programs. 
Sales training software helps companies create and manage these learning, training, onboarding, and development programs that are personalized to your salespeople's needs and your enterprise sales team's outcomes.
In this article, we'll help you understand why your sales training and onboarding program can be improved with new learning and training software. 
We'll also explore how these tools enable your account managers, SDRs, BDRs, and more with the skills to have better conversations with prospects, use their sales enablement tools more efficiently, and surpass monthly quotas.
What is the best sales training software?
Whatfix

Mindtickle

Allego

SalesHood

LevelJump

Lessonly

Brainshark

WorkRamp

EdApp

Zoho Learn 

UQualio
What Is Sales Training Software?
Sales training software helps SDRs improve their overall selling skills. This includes skills such as learning more about their ideal buyers, how to ask engaging questions, how to hold better conversations, and how to educate prospects on a product or service. These platforms also provide salespeople with in-app guidance on all enterprise sales software such as CRM platforms, sales enablement tools, outreach tools, and more – all providing learning in the moment of need to provide sales team members with the sales documentation they need, right when they need it.
Sales training software also empowers training managers to create, curate, manage, and share sales-related courses and resources that your salespeople can access on-demand to improve their selling skills.
Features of Sales Training & Onboarding Software
There are many types of sales training software that provide L&D benefits to sales teams and sales professionals. Here are a few of the most commonly found features of sales training and onboarding software:
1. Create customized, role-based learning content
A typical sales organization is made up of multiple roles. These include:
SDRs who do outbound prospecting, i.e. dial the phones, send cold emails, qualify leads, and push them further down the sales funnel

AEs that close deals, manage customer accounts, and serve as a customer's primary point of contact with a vendor

Customer success representatives that handle client relations and make sure existing customers are satisfied after buying up for your services, and

Sales managers that oversees operations, sets quota, and tracks each team member's performance.
Each role needs contextual sales training for its individual roles. 
For example, an SDR may need sales coaching on sending a sales brief or engaging prospects with email outreach messages. On the other hand, a more experienced account executive (AE) would typically require development training on how to address customer objections and close the sale. Customer support agents will need more resources on how to help angry, upset customers.
Our point is? Every role on your sales team requires specialized training and a one-size-fits-all program will be ineffective since it doesn't emphasize what specific members of your sales team need to learn.
A sales training platform should therefore be designed such that you can create different curricula, libraries, and resources that can be segmented based on a user's role.
2. Have skill gap and training assessment capabilities
An SDR may be an expert at cold email and outbound outreach, but may consistently fail to follow up with prospects after the first touch; as a result, you'll lose many potential leads who need just one (or two) more nudges before they indicate their interest.
An account executive may be highly skilled at overcoming common sales objections, but if they don't know how to practice active listening or don't have the sufficient product knowledge to guide prospects through your demos, they'll make poor impressions and close fewer sales.
Your sales executives have different skill sets, and a sales training platform should be designed to help you identify skill gaps and conduct training need assessments to identify each sales person's strengths and weaknesses, and create custom learning programs tailored to each individual's needs.

3. Learning modules and materials
Sales training software functions like a library where sales teams can create, host, and organize learning and training articles, videos, courses, and other materials, grouped into courses and programs your users can enroll in, depending on their role and skills gap.
4. Tracks and monitors progression
For a sales training platform to help you cultivate your salespeople's skills, you should be able to measure their activity levels on the platform, such as training completion and progression, as well as perform evaluations and tests to gauge the level of skill acquisition. This data allows sales and L&D leaders to determine how effective a sales training programs are, whether you need to change or strategy and if your employees are consuming them.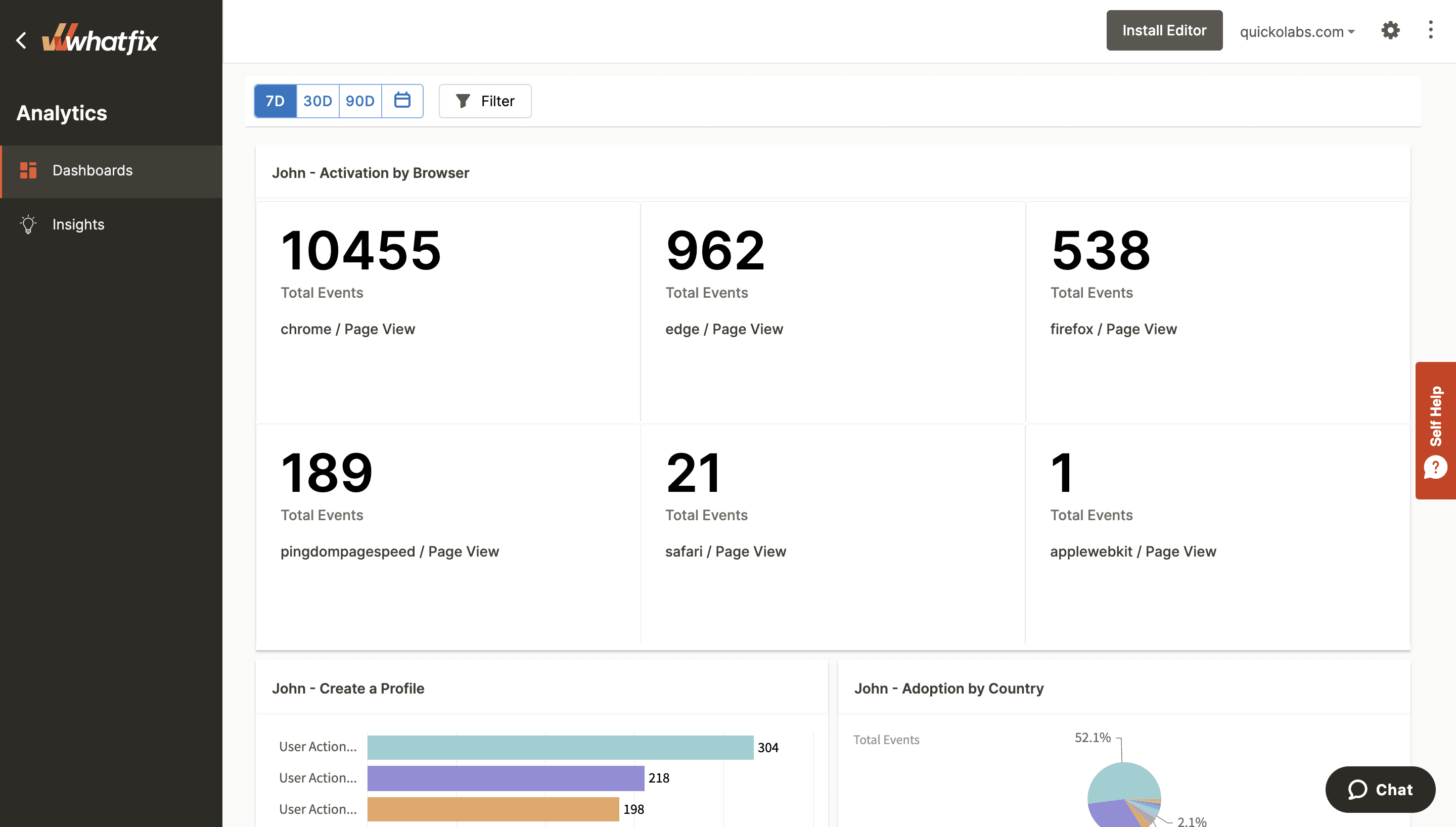 5. Integrates with other training and learning tools
A study from Xerox found that salespeople lose 87% of learning from traditional training programs within 12 weeks, and that only 10% of an average organization's training program has any lasting impact whatsoever. 
As a result, it's not realistic to expect that your sales executives to remember how to make the most of their training without contextual nudges, reminders, and continuous learning.
An ideal sales training platform should integrate with your sales tech stack and provide contextual cues that will help your salespeople use what they've learned as part of the sales process – as well as integrate with other learning tools (corporate LMS, employee training software) and other company-wide tools (intranet portals, enterprise CRM software).
11 Best Sales Training & Onboarding Software in 2023
Here are the best sales training and onboarding software, complete with each vendor's review rating from G2, pricing, and product overview: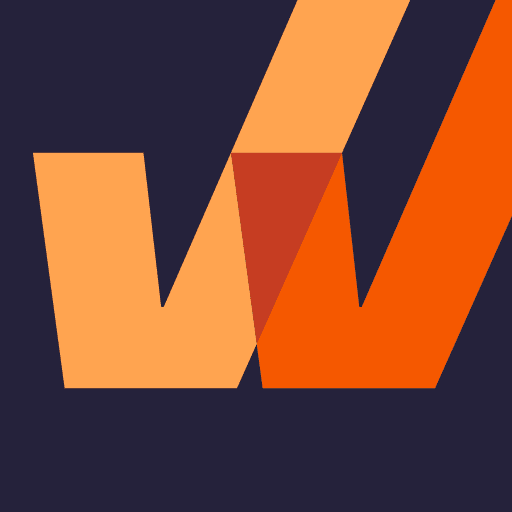 Whatfix is a digital adoption platform that is designed to help enterprises onboarding, train, support, and enable their employees to best adopt digital sales applications and processes with in-app guidance and on-demand support.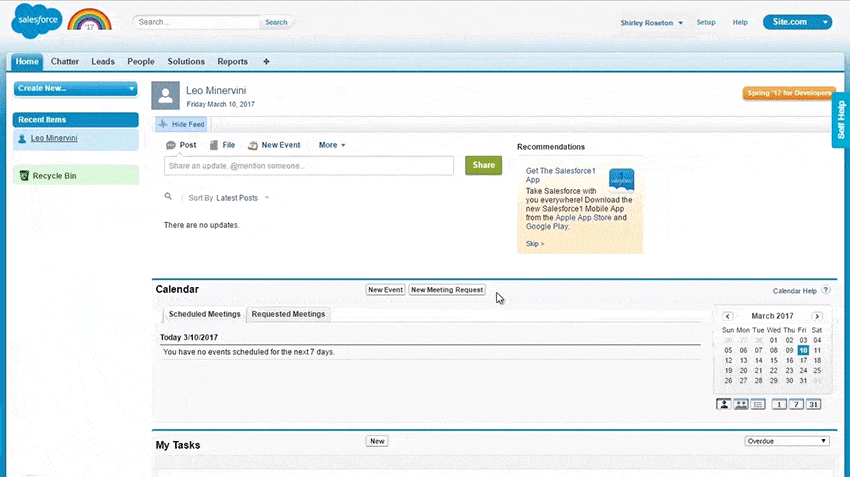 With Whatfix, organizations are empowered to use a no-code editor to create UI elements that overlay on top of any software application or digital tool salespeople are using, from Salesforce to Gmail. Companies can build in-app tooltips, task lists, interactive walkthroughs, step-by-step instructions, alerts, nudges, and self-help wikis – all embedded into your digital workplace.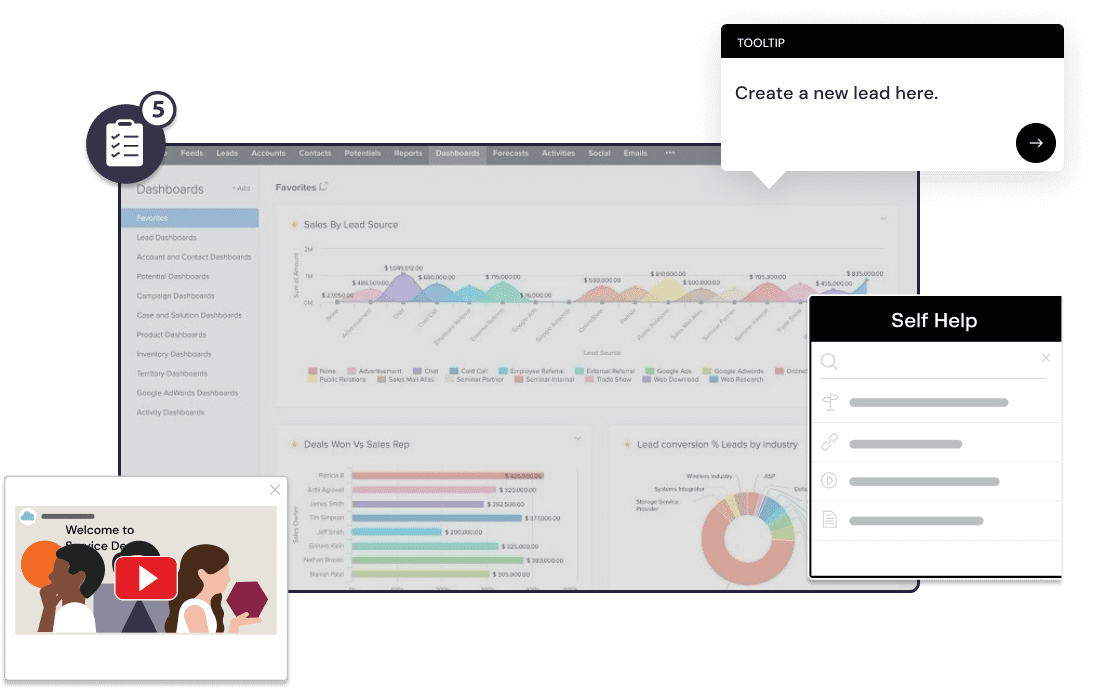 Whatfix empowers L&D leaders to:
Create role-based walkthroughs that interactively coach and support your salespeople based on their role or needs.

Onboard new sales people to your sales processes and applications to get them up to speed faster.

Training checklists that guide new reps step-by-step and gamifies the training process.

Capture analytics and data to understand the levels of product, process, and feature adoption across your sales team.

Gather real-time employee feedback that helps you understand how effective your training programs are and how your team members are reacting to it.
Whatfix's in-app guidance platform acts like a canvas on top of the applications you already use so that your SDRs, AEs, and customer reps can access prerecorded explainers, guides, and articles right inside your CRM – all working to enable your sales team to get the most out of their sales applications and digital processes, and building overall digital dexterity.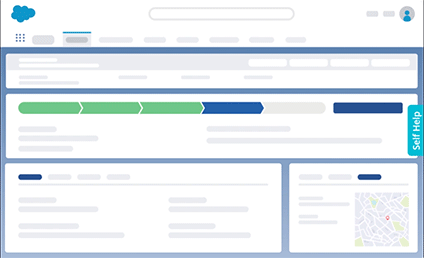 Guide, train, and support sales teams to perform better across your team's technology stack including CRM, CPQ, and CLM platforms with Whatfix.

Review Rating: 4.7 out of 5 stars

Pricing: Starts at $299 per month for up to 100 users
Mindtickle is a sales readiness platform for onboarding, coaching, and training sales teams. Mindtickle helps sales managers create an ideal rep profile, grade their salespeople against those benchmarks, and create programs designed to improve their performance in those specific areas, such as product knowledge, objection handling, value articulation, etc.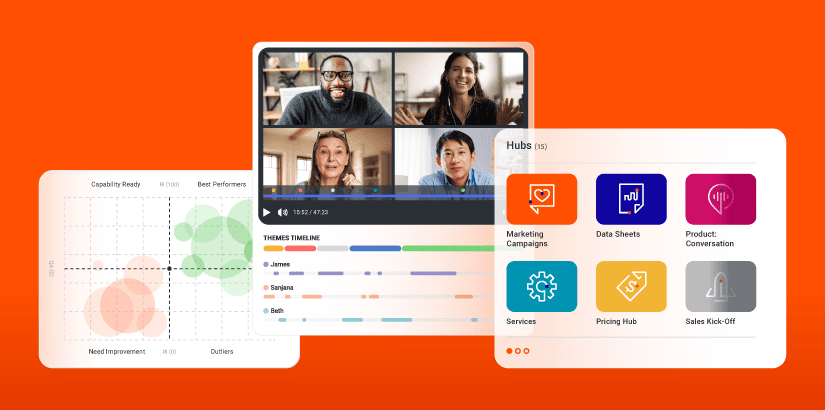 Review Rating: 4.4 out of 5 stars

Pricing: N/A – contact for pricing
Allego is a sales enablement software platform that helps sales managers train their sales reps with on-demand video courses, create, and maintain libraries of helpful content, and analyze sales conversations after the fact to see where revenue is won and lost.
Salespeople can also use Allego to engage buyers using personalized video messages, digital sales rooms, and document intelligence that shows you a buyer's activity on any content or sales collateral you've shared.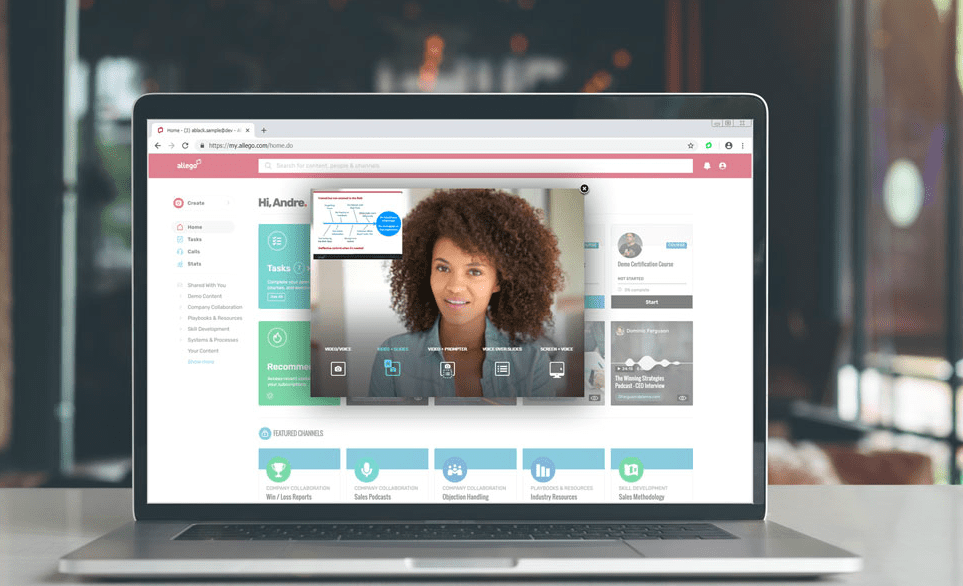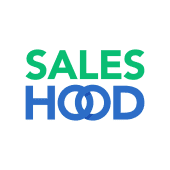 Review Rating: 4.6 out of 5 stars

Pricing: $75 per user per month
SalesHood is a guided selling platform designed to help sales leaders store their training content in a single library, grade their salespeople's performance using personalized metrics, and compel managers to coach their teams consistently with recurring role-play sessions, and reusable coaching template.
At $75 per user, per month, an organization with 100 salespeople will be spending $90k on licenses each year, and that's before you factor in add-ons such as SalesHood's 'Getting Started' package, which costs $10k apiece.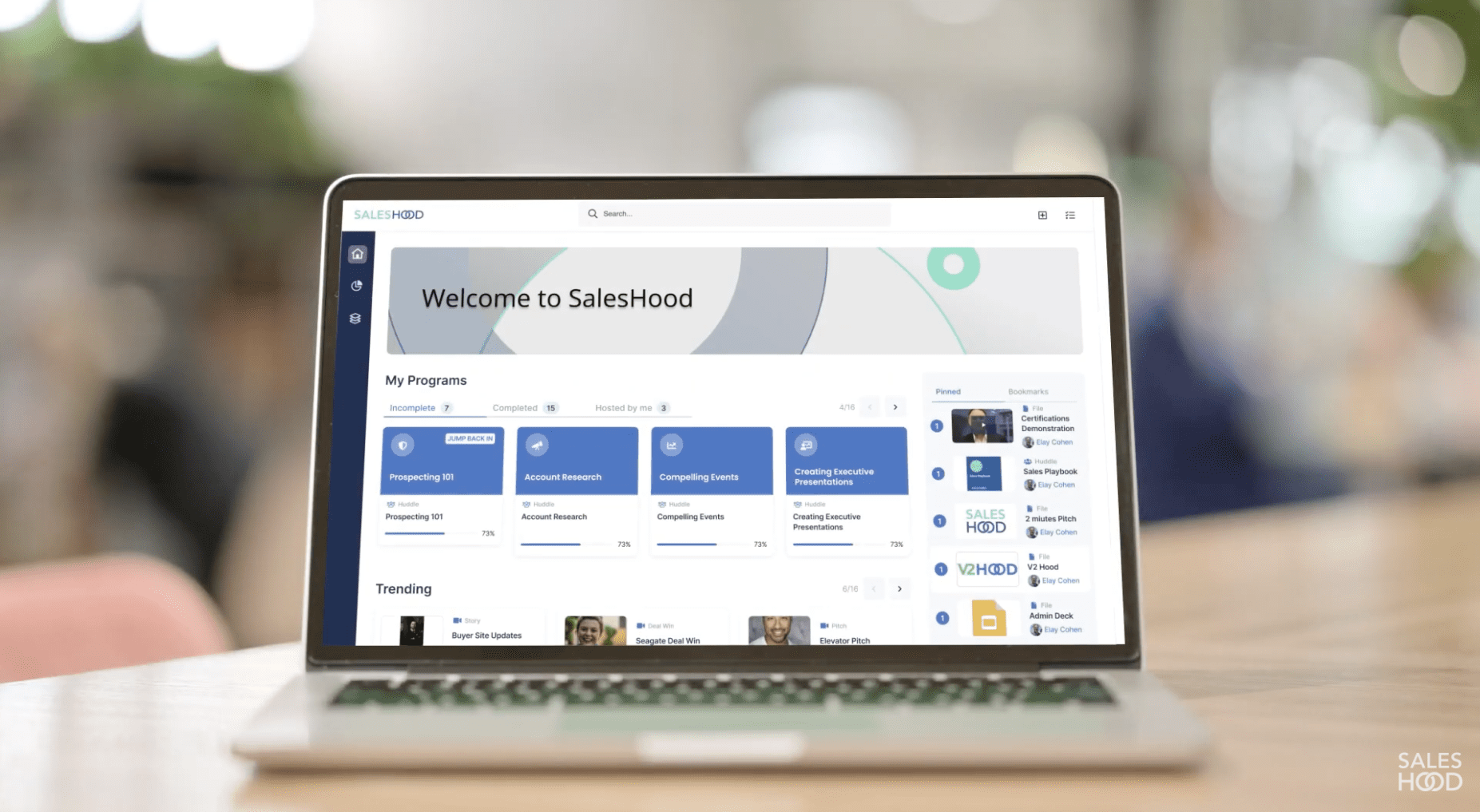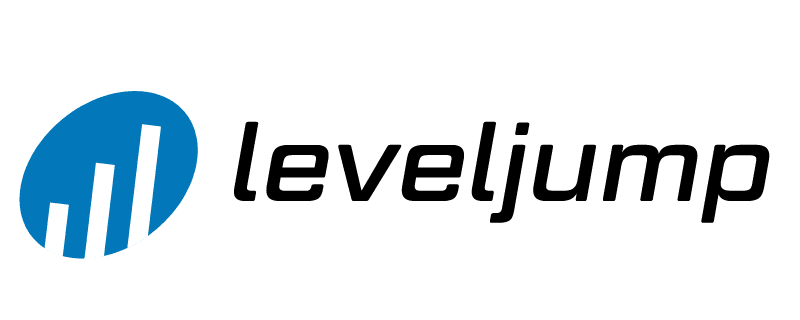 Review Rating: 4.4 out of 5 stars

Pricing: NA – contact for pricing
LevelJump is an outcome-based sales enablement platform designed to coach salespeople inside their CRM. Salesforce acquired LevelJump in September 2021. By all indications, the product's development is only going to be focused on the Salesforce ecosystem. This is not a great sign if you use another enterprise CRM or other sales-related software. You can find LevelJump on the Salesforce AppExchange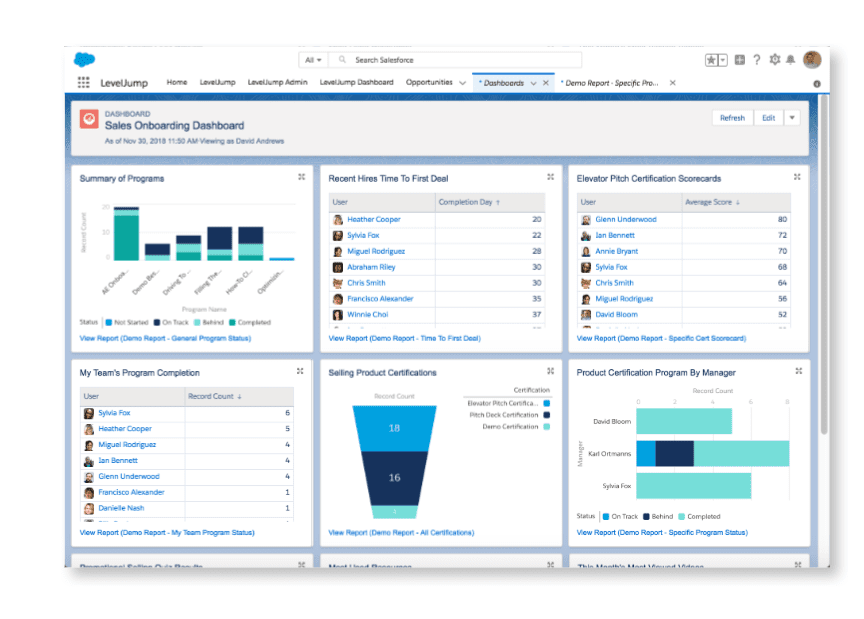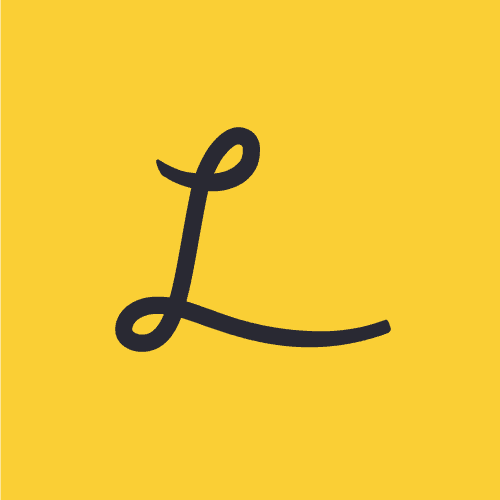 Review Rating: 4.7 out of 5 stars

Pricing: Paid tier starts at $200 per month
Lessonly by Seismic is an employee training platform designed to help managers ramp new reps quickly with interactive coaching programs, on-demand content, and role play features designed to help your salespeople practice their selling skills and get graded automatically.
You can use Lessonly to create customized coaching programs on a cohort basis or for individual reps. Their platform integrates with mainstream enterprise CRM and related tools such as Salesforce, HubSpot, and Outreach.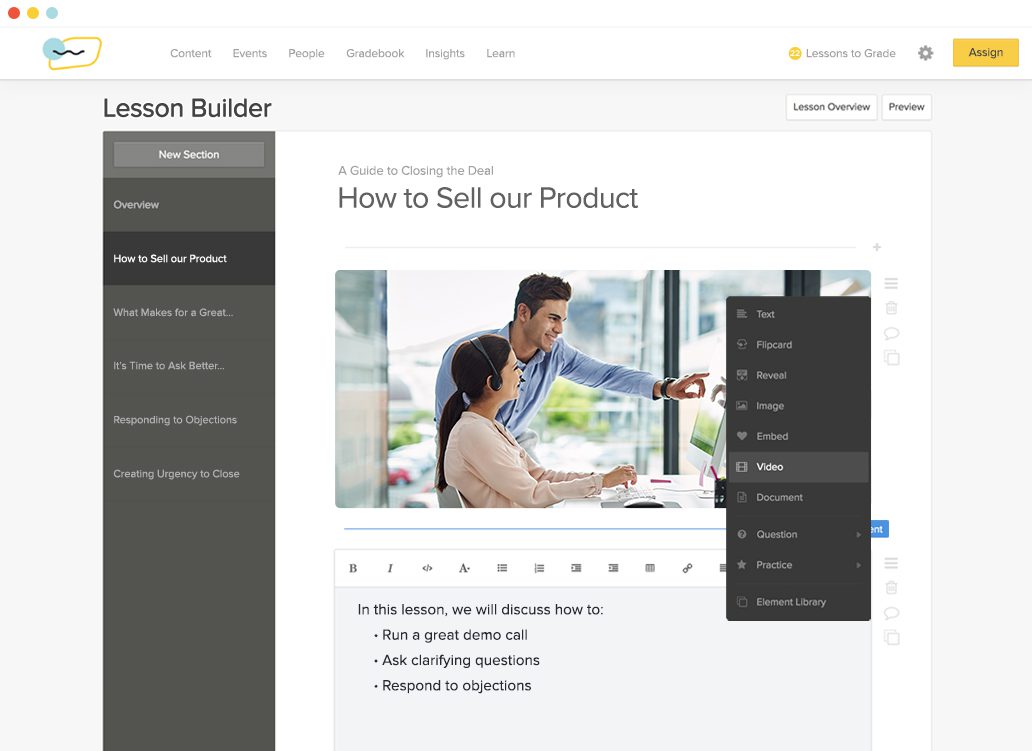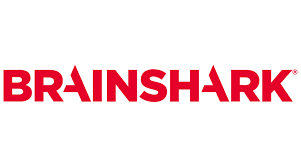 Review Rating: 4.4 out of 5 stars

Pricing: Paid tier $420 per user, per year
Brainshark is a corporate learning management system (LMS) designed for hosting interactive content, training your sales reps, and coaching them actively.
Brainshark's LMS features empower you to create a wide range of content easily, with screen recordings, webcam videos, presentations, or just by uploading your existing sales enablement curriculum on the Brainshark library. Coaching offers video assessments, peer-reviewed practice sessions, machine analysis, and team leaderboards that gamify the enablement process.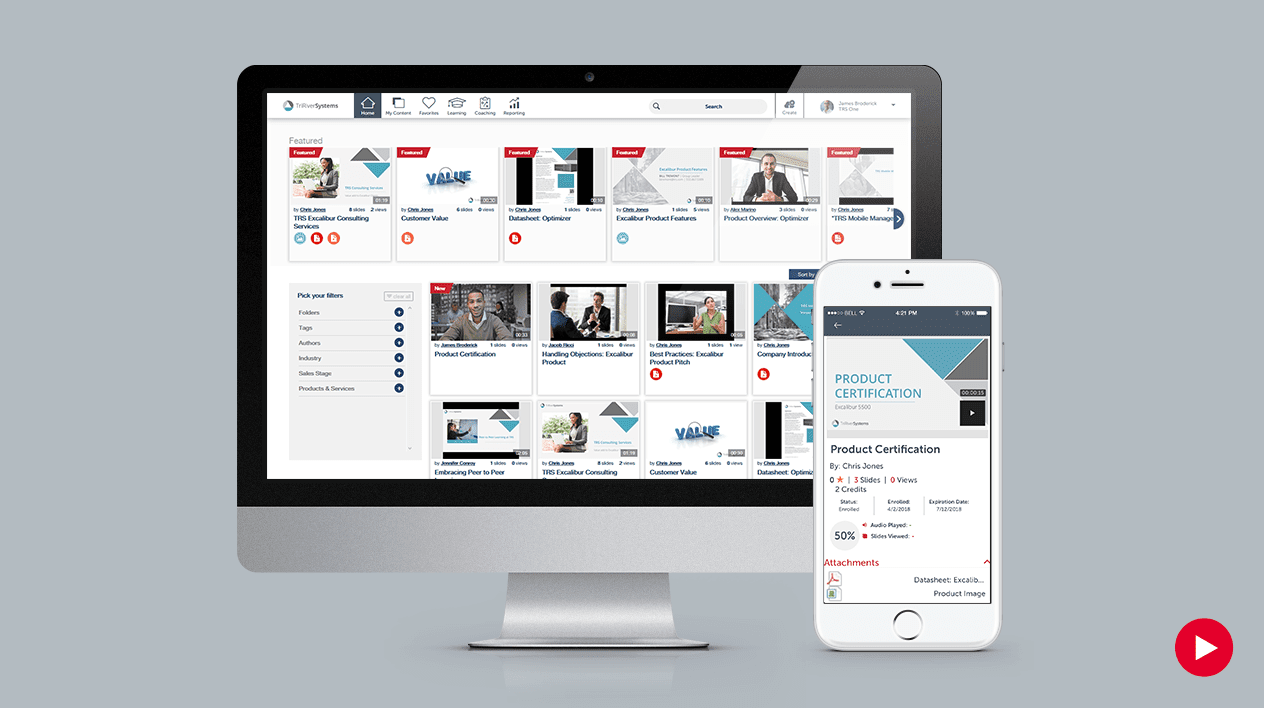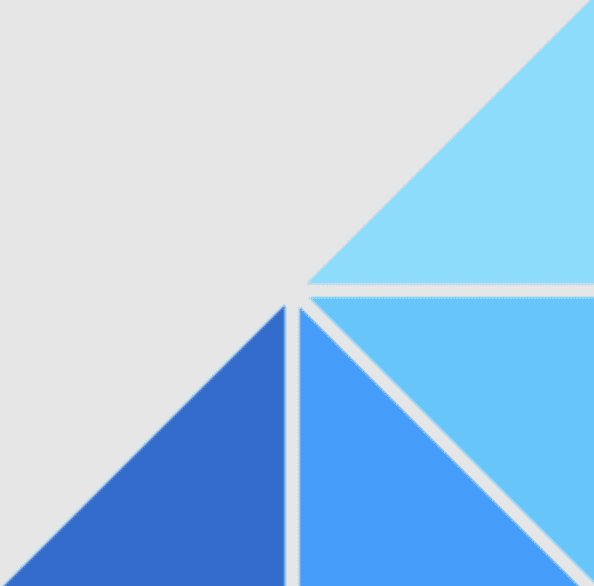 Review Rating: 4.4 out of 5 stars

Pricing: $25 – $35 per user, per month
WorkRamp is an LMS that helps sales managers coach reps with onboarding bootcamps, self-service content libraries, and live practice sessions that are graded automatically. WorkRamp can be used to create, curate, manage, and deliver sales training courses, from onboarding and general training, to compliance and customer training.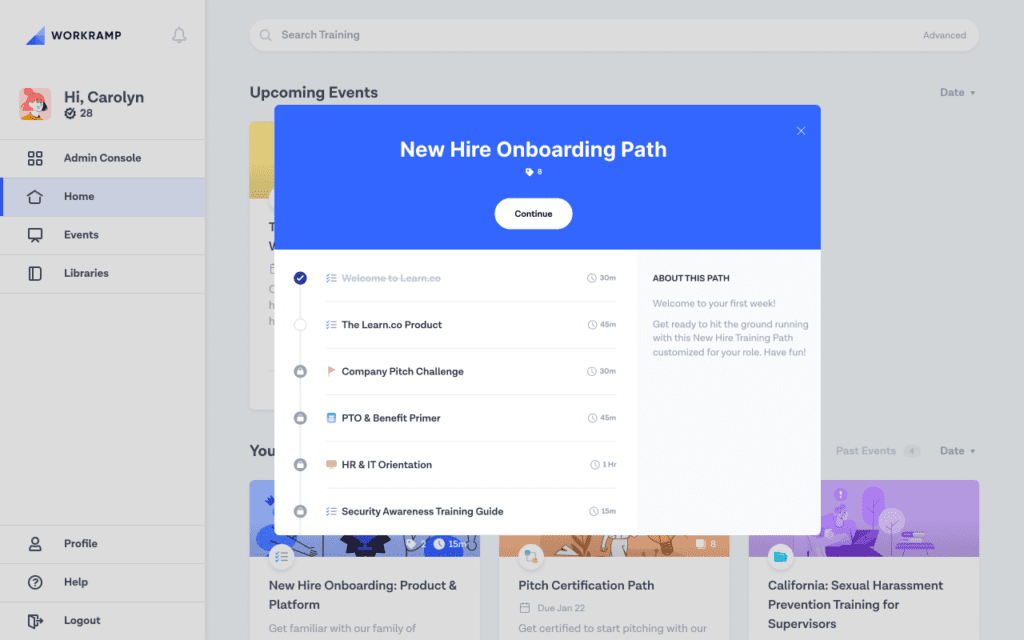 Review Rating: 4.8 out of 5 stars

Pricing: Paid tier starts at $1.95 per user, per month
EdApp is a microlearning platform that managers can use to design bite-sized courses on web and mobile devices. These can be multiple choice questions, text content, quizzes, games, or videos designed to teach your salespeople the ropes.
EdApp also offers a catalog of 1,000+ free courses users can customize and admin portals where you can track your users' engagement, integrate with third-party applications, and gamify your training process with competitive leaderboards.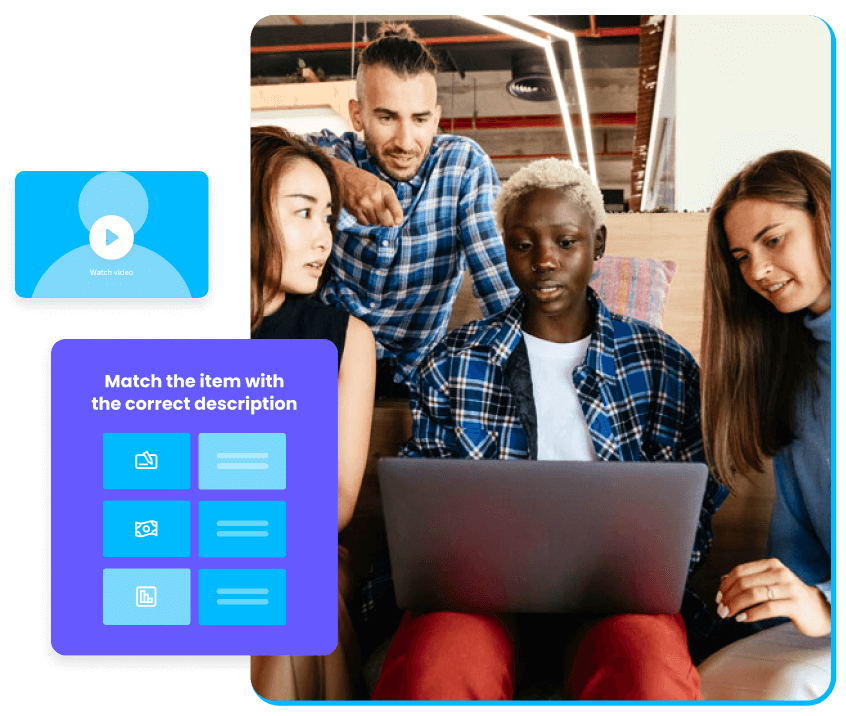 Review Rating: 4.7 out of 5 stars

Pricing: Paid tier starts at $1 per user per month
Zoho Learn is another knowledge management and learning platform you can use to build your sales content library, conduct skill assessments, and measure the impact of your internal training programs.
Zoho Learn works like Notion or Google Docs, and it's optimized mainly for text content —you can give team members read or write access, test them with multiple choice questions, collect your users' reviews on individual resources, and group articles into courses.
Being a Zoho product, its a great solution for organizations already using the Zoho ecosystem of software products with its native integration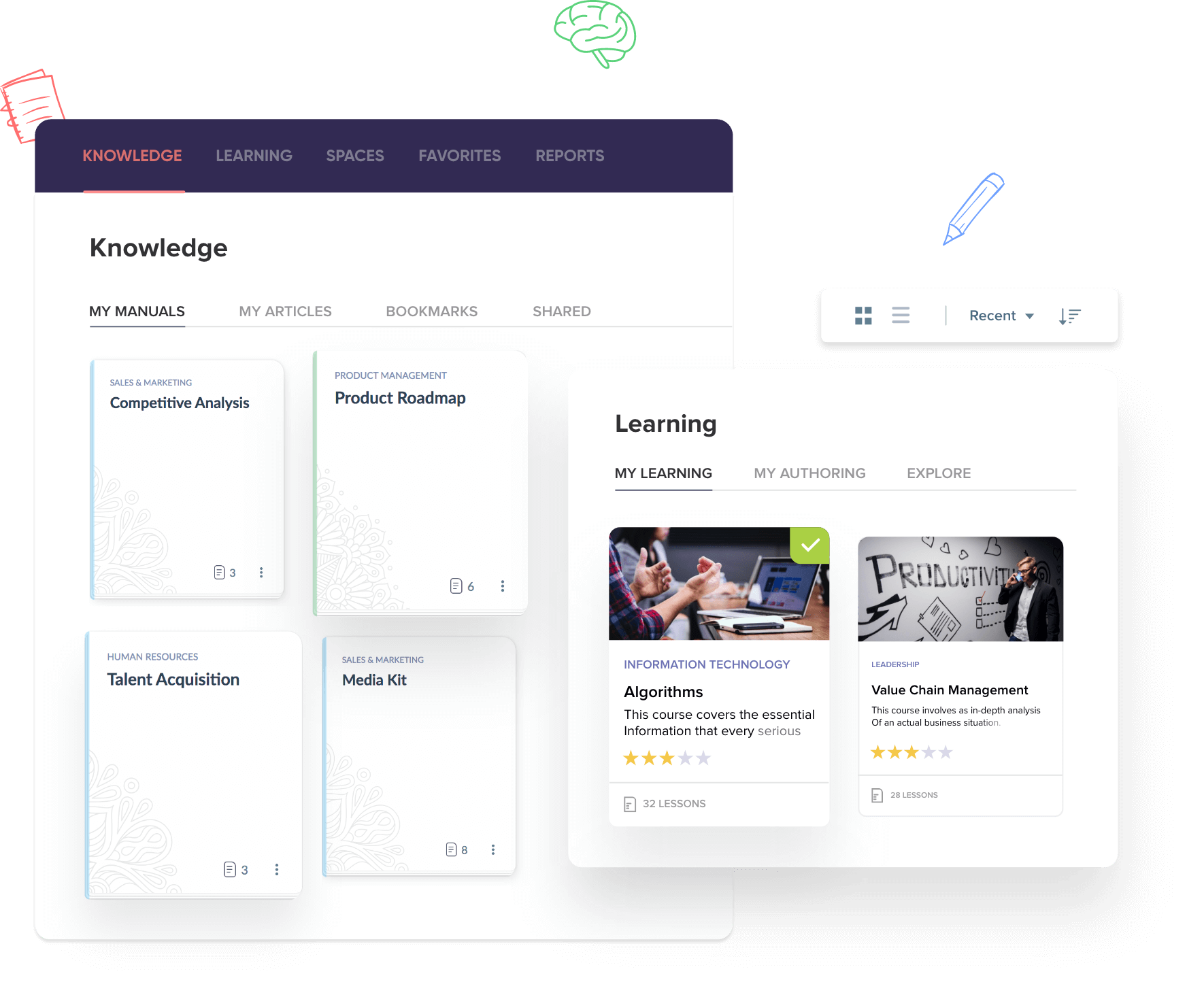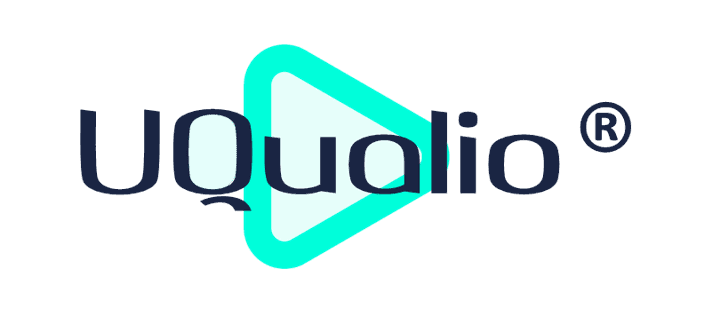 Review Rating: 5 out of 5 stars

Pricing: paid tier stars $19.99 per month
UQualio is a learning management platform designed for trainers and managers whose programs are video-first. UQ works across mobile and web, supports uploads and embedded videos from YouTube, Vimeo, and reports back with detailed analytics on how your team is engaging with your content.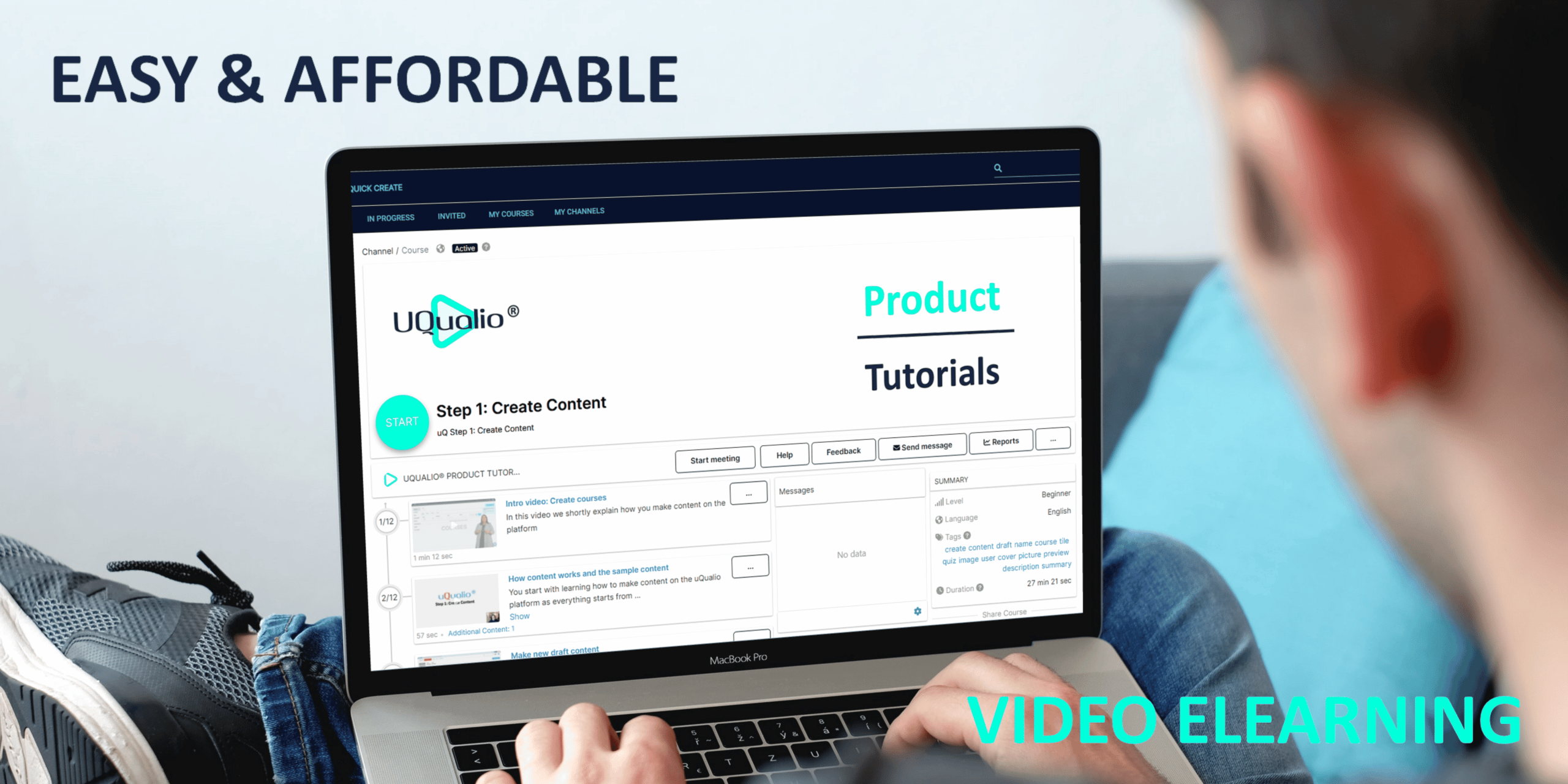 Create an engaging sales training experience with Whatfix
American businesses spend $70+ billion on sales training annually, but their salespeople lose 87% of whatever they learn within 12 weeks. On the other hand, Salesforce reports that 80% of high-performing rate their training process as outstanding or very good.
If we put both metrics together, we can conclude there's a direct relationship between effective sales training and better sales performance. 
Whatfix helps enterprises design training and coaching programs that your salespeople can access inside your CRM. That way, they can access helpful content on-demand instead of sitting through hour-long webinars.
You can learn more about Whatfix for sales teams, and see it in action, here.
Subscribe to the Whatfix newsletter now!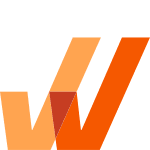 Software Clicks With Whatfix
Whatfix's digital adoption platform empowers your employees, customers, and end-users with in-app guidance, reinforcement learning, and contextual self-help support to find maximum value from software.