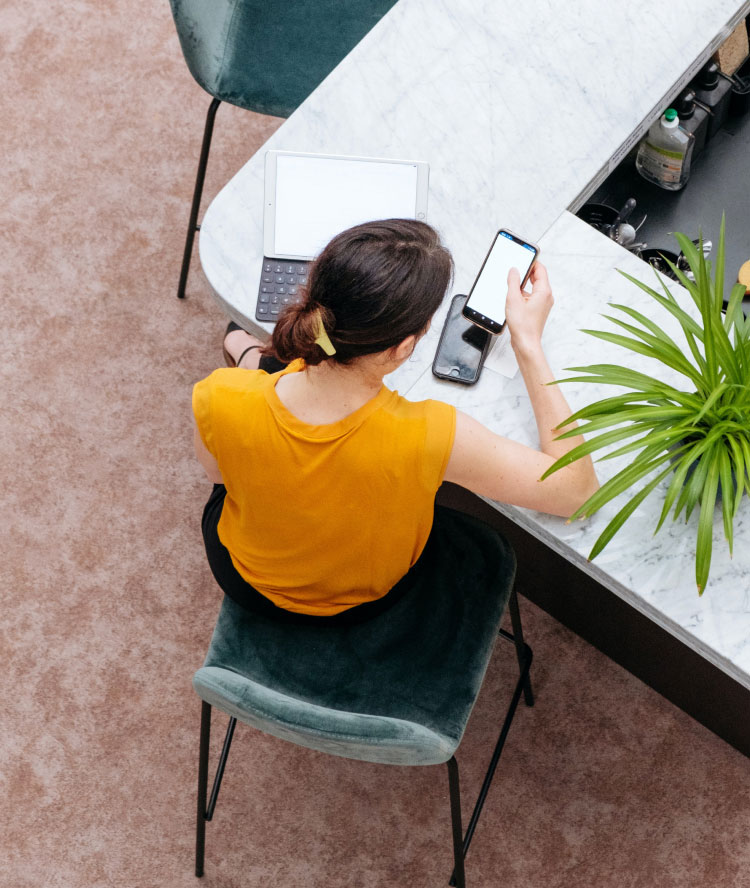 Whatfix Private Limited (Formerly known as Quicko Technosoft Labs Private Limited) ("WhatFix" "We" or "Us" or "Our") uses cookies and other similar technologies on our Websites available at (the "Websites") to collect information from users that visit, use or access Our Websites. In this Cookie Policy (the "Cookie Policy") We explain the purpose and use of cookies and similar technology that We collect when individuals and other persons including companies, organizations, other legal entities and their employees, representatives and agents ("You" or "User" or "Subscriber") access and visit our Websites.
What is a Cookie?
A 'cookie' is a small piece of data sent from a website and stored on the User's computer by the User's web browser while the User is browsing. When You visit a site that uses cookies for the first time, a cookie is downloaded onto Your computer / mobile device so that the next time You visit that site, Your device will remember useful information such as visited pages or user preferences. Cookies are widely used in order to make websites work, or to work more efficiently, and Our Websites relies on cookies to optimize user experience and for features and Services to function properly.
Types of Cookies We use
Essential Cookies
Whatfix uses essentials cookies which enable core functionality such as security, network management and accessibility. You may not opt-out of these essential cookies, however, You may disable these by changing Your browser settings, but this may affect how the Websites functions.
Analytics and Customization Cookies
Whatfix uses Google Analytics cookies to help improve the Websites by collecting and reporting information on how You use the Websites, however the cookies collect the information in such a manner that the information does not directly identify anyone. Whatfix also uses cookies to collect information on how its Websites are being used and identify the effectiveness of its marketing campaigns in order to customize the Websites for You.
Advertising Cookies
Whatfix uses cookies in order to make advertising messages more relevant to You on Our Websites by identifying Your interests based on information collected from the cookies.
Cookie
Description of Purpose
When do Cookies Expire?
When do Cookies Expire?
Whatfix
Whatfix use browser cookies
to temporarily store user
information to provide better
service
100 Days – 6 months
1st Party
Google Analytics
To track the traffic of website
24 Months
3rd Party: http://www.google.com/policies/privacy/
Pardot
To remember the preferences
when users revisit the site or
page.
12 Months – 120 Months
3rd Party: https://pi.pardot.com/
Drift
For Chat functionality
24 Months
3rd Party: https://www.drift.com/p
rivacy-policy/
Chilipiper
To remember the preferences
when users revisit the site or
page and provide service
based on the stored data.
24 Months
3rd Party: https://www.chilipiper.
com/privacy-policy
Technologies similar to cookies
Log files:
Log file information is automatically reported by Your browser each time You access a web page. When You use the Service, Our servers automatically record certain information that Your web browser sends whenever You visit any website. These server logs may include information such as Your web request, Internet Protocol ("IP") address, browser type, referring / exit pages and URLs, number of clicks, domain names, landing pages, pages viewed, and other such information.
Clear gifs information:
When You use the Service, We may employ clear gifs (also known as web beacons) which are used to track the online usage patterns of Our Users anonymously. No personally identifiable information from Your WhatFix account is collected using these clear gifs. In addition, We may also use clear gifs in HTML-based emails sent to Our Users to track which emails are opened by recipients. The information is used to enable more accurate reporting and make WhatFix better for Our Users.
How and Why do We use Cookies?
We use automatically collected information and other information collected through Our Websites through cookies and similar technologies to: (i) personalize Our Service, such as remembering Your information so that You will not have to re-enter it during a visit or on subsequent visits; (ii) monitor and analyze the effectiveness of Service (iii) monitor aggregate site usage metrics such as total number of visitors and pages viewed;
These cookies do not collect personal information about You. A persistent cookie remains on Your hard drive after you close your browser so that it can be used by Your browser on subsequent visits to the Service. Persistent cookies can be removed by following Your web browser's directions. A session cookie is temporary and disappears after You close Your browser.'
How can You control Cookies?
You may choose to accept or reject cookies used on the Websites. Most websites allow some control to restrict or block cookies through the browser settings, however if you disable cookies you may find this affects your ability to use certain parts of Our Websites or Services. You can reset Your web browser to refuse all cookies or to indicate when a cookie is being sent. However, some features of the Service may not function properly if the ability to accept cookies is disabled.
Resources You may want to reference
Please reach out to the below links which may help You if You want to learn about advertiser's use of cookies:
Below is a reference to some popular browser manufacturers and their help pages relating to cookie management in their respective products.
Updates to Our Cookie Policy 
We may update Our Cookie Policy to reflect changes to the cookies We use on Our Website or for other operational, legal and / or regulatory reasons as and when required. Please therefore visit this Cookie Policy from time to time to stay informed about Our use of cookies and related technologies.