INTEGRATIONS
Turn your end-users into power users with Whatfix
Embed learning, guidance, and self-support content directly in your enterprise web applications using Whatfix.
Enable bi-directional data exchange between your 
apps and Whatfix
Contextualize Help Content
Segment Whatfix Help content based on user attributes from other applications
Drive user engagement
Personalize in-app messaging with the help of behavioral data, and improve engagement
Enable data exchange
Automate bi-directional data flow between your apps and Whatfix securely, at scale
Connect your everyday apps with Whatfix
As part of its Open Ecosystem, Whatfix now integrates with diverse enterprise systems including CRM, HCM, Knowledge Base, Communication & Collaboration platforms, Analytics platforms, Survey tools, Video platforms, etc.
Unlock the full value of your applications
Segment Whatfix Help content based on role, function or any other attribute of the user as available on SuccessFactors
Send analytics data from Whatfix to Salesforce for reporting. Use any attribute data from Salesforce to segment Whatfix Help content
Integrate with Google Analytics to obtain insights into application usage. Segment Whatfix content based on GA segments

"From the beginning, the Whatfix team has been responsive and easy to work with, Resource savings worth about $950,000 can be used now for profit-generating activities from the couple of different deployments that we have done with Whatfix. We also have had a significant reduction in the number of support calls and an increase in employee productivity and user satisfaction."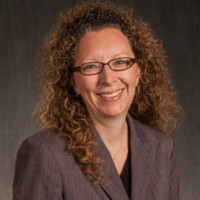 "For employees, Whatfix is a part of Salesforce now. They expect to find in-app training and answers. If it wasn't for Whatfix, there'd be very confused people on my sales team."