How Compass Group Accelerated Contract Turnaround & CLM Process Adoption With Whatfix
Multinational catering and food service company Compass Group accelerated its Icertis contract process transformation with Whatfix's in-app guidance and self-help support.
reduced time to create training content.
Icertis users engaging with Whatfix in-app guidance and self-help support.
"Step-by-step guidance inside the Icertis application means users are more productive and less frustrated with our contract management process. We can provide contextual self-support and make announcements within the application. Employees don't need to stop what they are doing when they have questions – they can get answers to their contracting questions in the workflow."
Legal Technology Manager, Compass Group
Catering Every Type of Contract
Compass Group is a multinational, $20 billion food services company. The company has partnered with Whatfix to accelerate, streamline, and support its end-to-end contract lifecycle management (CLM) processes and tasks in its Icertis CLM platform.
Compass Group selected Whatfix over competitors for its intuitive, in-app guidance functionality. The functionality currently supports 1,500+ Compass users and helps the company maximize the value of its catering contracts and clauses, ranging from award-winning restaurants, corporate cafes, hospitals, schools, arenas, museums, and more.
With Whatfix, Compass Group:
Cut digital training content creation time by 70%.

Simplified the contract management process.

Supported adherence to contract compliance processes.

Improved Icertis onboarding, providing a faster, better user experience and quicker ramp-up time for new users.

Drove efficient, effective organizational change management.

Achieved quick ROI from its CLM transformation project.
Simplifying Icertis' Contract Management Process with Whatfix's In-App Guidance
Compass Group provides catering for high-profile events – from the US Open to the Academy Awards. To thrive, the organization needs to have a comprehensive contract management solution.
Previously, Compass Group relied on the Icertis CLM platform for its end-to-end contract management. However, the challenges facing Compass went beyond the deployment of a new CLM platform. Contract management is a complex, multi-step process. 
Compass Group's legal, sales, and operations employees needed timely, intuitive guidance to help them navigate and use Icertis. 
Shannon Kalwarovski, Manager of Compass Group's legal technology, experienced the training challenges first-hand.
"We were developing large volumes of static training content, including slide decks, but the stagnant content was a barrier to agile, productive, and compliant contracting," Kalwarovski explains.
Kalwarovski continues, "My boss said, 'Take a look at this.' It was WalkMe. I wasn't familiar with digital adoption platforms then, but I soon discovered Compass Group was using Whatfix in other business units. Given the success of Whatfix elsewhere across the organization, it made sense to standardize on Whatfix for our CLM strategy."
Whatfix Provided an Engaging, Interactive Contract Guidance Solution
Whatfix supports more than 1,500 Compass Group Icertis users, spanning several divisions and business units, empowering them to adopt Icertis faster and become better, self-sufficient Icertis users.
 "Step-by-step guidance inside the Icertis application means users are more productive and less frustrated with our contract management process," said Kalwarovski.
As the person responsible for Icertis training content, Kalwarovski now uses the intuitive Whatfix interface to quickly create engaging, interactive contract guidance content. She also enjoys the ability to simultaneously repurpose step-by-step instructions (flows) into multiple content types, reducing her content authoring effort – and deploying fresh content faster.
"Whatfix offers Compass Group limitless opportunities for interactive in-app guidance," Kalwarovski continues. "We can provide contextual self-support and make announcements within the application. Employees don't need to stop what they are doing when they have questions – they can get answers to their contracting questions in the workflow."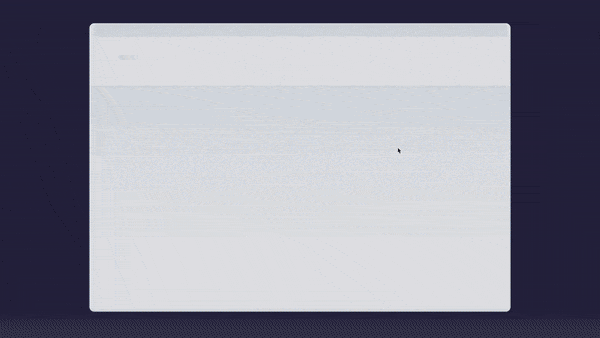 At Compass Group, the contract process included a workflow that spanned Icertis and Microsoft Dynamics 365. The company implemented Whatfix across both platforms – empowering employees to follow in-app guidance bridging across enterprise applications.
"Icertis also integrates with our Microsoft Dynamics CRM platform, so the employees request contracts through Dynamics. Once they are in the contract, Whatfix helps them navigate the process to contract signature. If they forget how to perform a task or are confused by some Icertis functionality, Whatfix workflows guide the user down the right path to a successful resolution."
With Whatfix, Compass Group is able to push organizational-wide announcements – whether an HR-related issue, a process change, or a new service offering – to the entire organization with a simple in-app banner, pop-up, or tooltip. This allowed Compass Group to remain agile and flexible to change when opportunities presented themselves, while also adhering to contract compliance.
"Whatfix contextual information (smart tips) is also beneficial. "It's the Whatfix tool I use the most," says Kalwarovski. "Whatfix also helps me with organizational announcements. I can run a banner to explain a new feature – eliminating the need to send out an email that is likely to be ignored."
A Better User Experience Improved Processes, Contract Turnaround Times, and Compliance.
Whatfix real-time interactive walkthroughs simplified and streamlined the Icertis processes, driving operational efficiency. It also provided a more engaging employee and customer experience and a more compliant contract management process. All of this created a solid foundation for growth.
The benefits of Whatfix included:
Simplified Contract Management Process and Accelerated Contract Closure:

Using Whatfix, the Compass Group team provided digital training content 70% faster, improved Icertis onboarding adoption, and reduced training efforts. The ability to guide Icertis users through the contract process with timely relevant content also eliminated the need to stop for clarification or to ask questions. This led to operational efficiency gains, faster turnaround times, and a frictionless user experience. 

Reduced Errors and Facilitated Compliance Efforts: The Compass Group leveraged Whatfix nudges and just-in-time assistance for required contract fields, reducing the opportunity for errors and helping to ensure compliance.
Increased Employee Agility and Effectiveness: Using Whatfix, new hires enjoyed personalized and engaging employee onboarding programs, allowing them to be productive and impactful faster. According to Kalwarovski, "We now simply point people to the training resources. There's no longer need a sit-down, 'do it like this' training session. People can learn while in the process, allowing them to hit the ground running."
Improved Organizational Change and Efficiency: Whatfix enabled the Compass Group to push enterprise-wide changes faster and instantly communicate new Icertis features to all 1,500 users using contextual information with in-app tooltips.
Ready to experience Whatfix for yourself?
Use Case
Employee Onboarding
Employee Training
Self Support
Change Management
Applications
Icertis CLM
Microsoft Dynamics 365
Read more customer stories
See how other brands empower their customers, employees, and end-users with Whatfix's in-app guidance and support.
Don't see your answer? Send a message to our live chat, we'd be happy to help!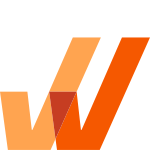 See how Whatfix's digital adoption platform empowers employees, customers, and end-users with contextual in-app guidance and on-demand self-support to fully realize their potential through technology adoption.