How Ferring Pharmaceutical Supports Its Icertis Contract Management Transformation With Whatfix
Swiss pharmaceutical enterprise Ferring Pharmaceutical accelerates its CLM transformation and enables its employees to use the CLM to its fullest potential with in-app guidance and self-service support.
self-service success rate with users.
decrease in Icertis-related support tickets in the first quarter of implementation.
in-app Whatfix smart tips are shown to user every day.
"When they showed Whatfix to me, I approached our CLM steering committee and said that we cannot successfully implement the CLM solution unless we have Whatfix."
Head of Global Legal Operations at Ferring
Intuitive, Moment-of-Need Contract Management Guidance
Ferring Pharmaceuticals is a research-driven, specialty biopharmaceutical group committed to helping people worldwide build families and live better lives. Headquartered in Saint-Prex, Switzerland, Ferring is a leader in reproductive medicine, maternal health, and specialty areas within gastroenterology and urology.
Founded in 1950, privately-owned Ferring employs over 7,000 people worldwide. The company has subsidiaries in over 50 countries and markets its products in over 100 countries.
Contract management is better at Ferring Pharmaceuticals. An innovative, connected digital adoption platform (DAP) guided Ferring employees through the complexities of thousands of Icertis contract tasks and workflows, improving the user experience and accelerating contract execution.This freed up more time for users to focus on their business and allowed the Legal Operations team to spend more time on legal services innovation.. 
Contextual information, step-by-step instructions, and a knowledge repository were all available in the moment of need. This empowered Ferring to deliver an agile and improved Icertis user experience, ensure contract compliance, and reduce the volume of contract support inquiries. 
With Whatfix, Ferring:
Delivered an intuitive, engaging user experience, with self-help answers to queries directly in the app.

Reduced time-to-onboard users and increased user adoption.

Decreased support tickets by 33% in a single quarter.

Averaged 97% user-search success when using Self Help.

Enabled employees to focus more on their business projects and less on the contract process.
Pharmaceutical Contract Process Challenges
Today's pharmaceutical companies are grappling with complex contract challenges. Volumes are increasing in line with regulatory and compliance contracting requirements. Ferring responded to these industry challenges by transforming its contract lifecycle management (CLM) with Icertis's modern, cloud CLM software.
"Our focus is on fast innovation," says Sheila Dusseau, Head of Global Legal Operations at Ferring. "A modern CLM enables Ferring to quickly engage the right providers, suppliers, and subject matter experts to support our needs." 
Previously One of Dusseau's significant challenges was to ensure everyone – admins, occasional users, and daily users – could engage and use the new CLM easily and to its fullest.
Previously, there was a reliance on resource-intensive in-person training sessions and live tutorials. It was difficult to tell who had completed the required training or whether employees successfully acquired the knowledge and skills to use the platform effectively.  
Moreover, Dusseau and the team were fielding more and more IT tickets related to Icertis. The increase in tickets resulted in increased waiting times and frustrated users who wanted to progress in contracting.
"The CLM system has to work for the users," says Dusseau. "Our goal was simple: create a great CLM user experience and reduce touchpoints and support tickets.
Whatfix Accelerates & Enables CLM Transformation
Icertis recommended partnering with Whatfix.
Dusseau explains, "When they showed Whatfix to me, I approached our CLM steering committee and said that we cannot successfully implement the CLM solution unless we have Whatfix."
Ferring standardized its CLM processes and tasks on Whatfix to re-imagine how hundreds of employees use the CLM platform. In-app guidance reduced new user onboarding time, increased Icertis adoption, and delivered a more engaging contract management experience.
Ferring accomplished this by identifying recurring user challenges and adding contextual information (Smart Tips) in the CLM at the point of these challenges. With Smart Tips, users no longer had to wait for help desk assistance when they had a question – the answer was immediately available, increasing agility and creating a self-reliant culture. Nearly 4,000 Smart Tips are now shown to users every day.
Similarly, Ferring launched a knowledge repository with Whatfix Self Help, enabling CLM users to find help documentation for their troubleshooting issues and questions without leaving the application, driving productivity. The average search success rate within this Self Help widget was 94%.
Ferring's new contextual information and Self Help led to a 33% decrease in support tickets in the first quarter of the launch. Instead of fielding repetitive questions, the Ferring team was able to focus on significant initiatives and less on resolving support tickets.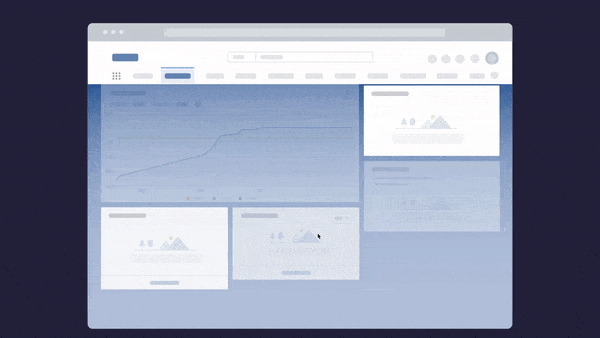 Whatfix also supported Ferring in other CLM-related user experience and enablement initiatives. Sequential, step-by-step instructions (Flows) assisted end-users in learning an objective or completing a task through a series of actions.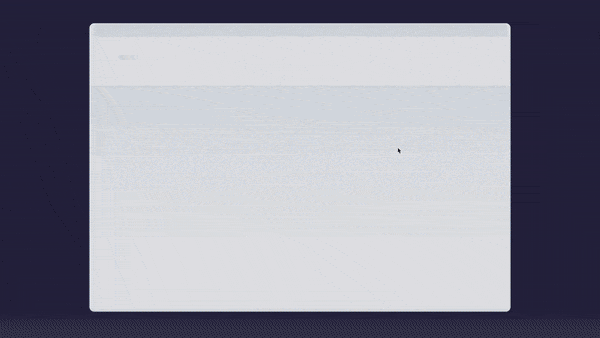 "We connected these Flows with our learning management system so that each new user could engage with videos and other useful materials, replacing the unwieldy in-person training," says Dusseau. "With accessible and reliable 24/7 support, our user satisfaction grew considerably. Smart Tips, used 110 times per day, and Self Help, with a 96% successful search rate, created a much smoother process for Icertis users."
Journey of Continuous CLM User Experience Improvement With Whatfix
Contract signing is the most crucial phase in the CLM process. Until some time after implementation, Ferring's Icertis platform was not integrated with its e-signature solution, and 35% of all user touch points were from people confused about how to get an agreement signed. Dusseau's team had to repeatedly explain how to finalize document signings, reiterating the importance of connecting the CLM to their signature application.
Immediately after connecting Icertis to Ferring's e-signature platform, Ferring deployed contextual information, a knowledge repository, and in-app hotspots (also known as Beacons) to educate users on submitting contracts for e-signature.
"It went very smoothly. We were surprised how quickly and easily users were able to start using e-signature in the system," says Dusseau.
Recently, Ferring conducted an Icertis user survey through Whatfix. They analyzed user-related insights and feedback to bridge the gap between the user persona and experience.
Looking to the future, Ferring will capitalize on Whatfix's user analytics to explore how users interact with Whatfix during the contracting process. The goal is to understand how often users are active within the system, what features they use (and don't), areas of user friction, and what would improve their experiences – all while continuing to work with the Whatfix team to innovate their CLM process further.


"We want to see what's working and what's not. We never stand still at Ferring. We are on a journey of continual improvement – and Whatfix is a central part of that plan," Dusseau concludes.
Ready to experience Whatfix for yourself?
Use Case
CLM transformation
User Onboarding
CLM Training
Self Support
Read more customer stories
See how other brands empower their customers, employees, and end-users with Whatfix's in-app guidance and support.
Don't see your answer? Send a message to our live chat, we'd be happy to help!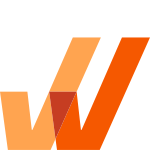 See how Whatfix's digital adoption platform empowers employees, customers, and end-users with contextual in-app guidance and on-demand self-support to fully realize their potential through technology adoption.