Company Description
Cardinal Health, as an organization, has always strived to provide the best possible user experience to their customers across their global presences. That being at the helm of their success, Cardinal Health Canada decided that they needed to provide a progressive self-serving mechanism for their customers that went beyond the regular customer service.
This success story addresses how Whatfix became the go-to solution for Cardinal Health Canada, helping them create self-help options on their multiple websites that not only drove down their overall customer support emails/calls, but also accelerated their user adoption.
The Challenge – Making Customers Self Serve
Cardinal Health Canada was preparing to launch a fresh web ordering website. Their plan was to migrate all their existing web users to the new website with a fresh interface and user experience. In order to do this, they needed to tackle their biggest challenge – streamline their user adoption.
Designing a nifty user adoption process, they began with usability tests prior to the launch to make sure that the website was intuitive to use. The goal was to make the interface much simpler, reducing customer queries for sales and customer care, post-migration.
"Whatfix is excellent. It gives us the means to easily, effectively, and unobtrusively communicate to our users.
Since implementing Whatfix, 45% of survey respondents have rated the self-help options on our website as above average or excellent."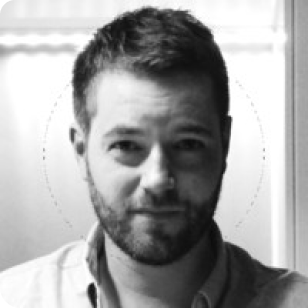 A few weeks after the launch of the new website, Cardinal Health realized yet another gap in their user adoption process. Many users had queries which could be best answered by "showing, not telling." But, with the increase of their customer base and volumes of accounts involved, having one-on-one training sessions with potential users was not feasible.
This challenge drove them to look again at Whatfix, which they had implemented internally for their employees with tremendous success.
Looking Back, Touching Base With Whatfix
Cardinal Health Canada had originally partnered with Whatfix on an internal employee challenge, which was much simpler, but still significant.
The challenge employees faced was issues in resetting their corporate password within their self-service FastPassCorp portal. This resulted in an increase in calls to their IT department whenever an employee forgot their password and logged themselves out of their systems.
Whatfix was the solution that quickly resolved this issue by guiding employees within the portal, helping them register, unlock, reset and change their password successfully, driving down the number of support requests drastically.
Whatfix Accelerates Cardinal Health's User Adoption
Given the internal success of Whatfix and its testimony to the benefits, Cardinal Health Canada decided to use Whatfix to engage their customers and boost adoption on their freshly revamped website.
Whatfix not only helped their users self-serve, but also went beyond the typical Frequently Asked Questions (FAQ) page. Being available 24/7, Whatfix's interactive walkthroughs could onboard, educate, train and help users proactively, rather than having to rely on reactive resolution of queries through phone calls and emails, reducing support costs and human effort significantly.
With a repository of 50+ Whatfix walkthroughs, Cardinal Health Canada is successfully enabling their customers, training them effectively to make the most out of the platform, decreasing frustrating experiences and increasing their overall customer satisfaction.