Cardinal Health Accelerated User Adoption of Its New Website With Whatfix's Self-Help & Flows
Cardinal Health Canada successfully launched a new ordering website with a revamped interface and user experience. With Whatfix, it was able to drive adoption of its new website quickly, with proactive customer training, education, and support through in-app guidance and product tours, and by providing on-demand support for users with a searchable Self-Help assistant.
of users rated its website Self Help as excellent.
customer support providing users with on-demand support, at the moment of need.
interactive walkthroughs (Flows) providing proactive user support, anytime.
"Whatfix is excellent. It gives us the means to easily, effectively, and unobtrusively communicate to our users. Since implementing Whatfix, 45% of survey respondents have rated the self-help options on our website as above average or excellent."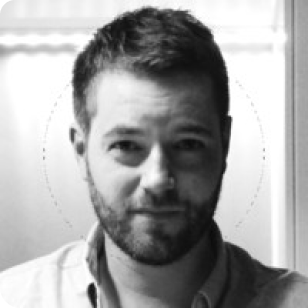 Senior Business Analyst, Cardinal Health Canada
The Cardinal Health Canada Story
Connecting More People to Care
Cardinal Health has always strived to provide its customers the best possible user experience across its global presence. That being at the helm of their success, Cardinal Health Canada decided they needed to provide a progressive, self-service mechanism for its customers that went beyond regular customer service and support
This success story addressed how Whatfix became the go-to solution for Cardinal Health Canada, helping it create self-help and in-app guidance on its websites and ordering systems that drove down its overall customer support queries and accelerated overall user adoption.
Drive User Adoption of a New Website With Self-Help Support
Cardinal Health Canada was preparing to launch a new website and ordering portal of its medical customers.
Its plan was to migrate all existing website users to the new site featuring a fresh interface and user experience. In order to do this, they needed to tackle its biggest challenge – streamline its user onboarding and adoption strategy.
To design an effective and helpful user adoption experience, they began with usability tests prior to launch to ensure that the website was intuitive to use. The goal was to make the interface more simple and to reduce customer queries for sales and customer care.
A few weeks into the launch, Cardinal Health realized yet a gap in its user adoption process. Many users had queries that could be answered by "showing, not telling."
But, with an increase in its customer base and volume of accounts involved, having one-on-one training sessions with potential users was not feasible.
This challenge drove them to explore Whatfix's digital adoption platform, which they had previously implemented internally for supporting employees on internal applications, which had tremendous success.
The internal challenge employees faced was issues revolving around resetting their corporate password within its self-service FastPassCorp portal. This increased calls to its IT department whenever employees forgot their passwords and needed support resetting them. Whatfix was the solution that quickly resolved this issue by guiding employees within the portal, helping them register, unlock, reset, and change their password successfully, driving down the number of support requests drastically.
Whatfix Accelerates Cardinal Health's User Adoption
Given the internal success of Whatfix and its benefits provided, Cardinal Health Canada decided to use Whatfix to engage its customers and drive adoption for its revamped website.
With Whatfix, Cardinal Health Canada was able to go far beyond a typical FAQ page and launch a searchable Self-Help assistant that overlayed on its website. Users could search for any specific issue they were experiencing or browse through commonly asked questions.
Each Self-Help question was then tied to an in-app interactive walkthrough (we call them Flows at Whatfix), or to external help documentation such as its knowledge base, videos, etc.
With 24/7, on-demand support, Whatfix's interactive walkthroughs provided proactive onboarding, educatation, training, and support to users when they needed it, rather than having to rely on re-active resolution through phone calls and emails, reducing support costs and human effort significantly.
With a repository of 50+ Whatfix walkthroughs, Cardinal Health Canada successfully enabled its customers to use the new website, onboarded them effectively to make the most out of the new platform, decreased frustrating experiences and user drop-offs, and increased overall customer satisfaction.
Ready to experience Whatfix for yourself?
Use Case
Customer Onboarding
Customer Support
Read more customer stories
See how other brands empower their customers, employees, and end-users with Whatfix's in-app guidance and support.
Don't see your answer? Send a message to our live chat, we'd be happy to help!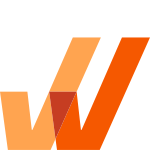 See how Whatfix's digital adoption platform empowers employees, customers, and end-users with contextual in-app guidance and on-demand self-support to fully realize their potential through technology adoption.