PlanetHS, LLC is an Athletics Management Software company headquartered in the US. The PlanetHS platform is cloud-based software used by over a million users in the United States to streamline the athlete registration/eligibility process in high schools and middle schools.
"We had an "aha" moment during the Whatfix demo when we saw the automatic video and PDF generation of the walkthroughs! We were trying to play it cool and not show our excitement, but we were blown away with the possibilities of what we could do with Whatfix for our customers. And, it's been amazing!"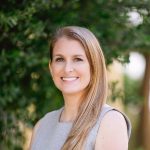 The Challenge of Ever-Increasing Training and Support Costs
PlanetHS is used by high-school athletic directors/trainers, parents and students to register student athletes. Training on PlanetHS for the athletic directors in 13 states (and growing) was done on a 1:1 calls lasting 45 minutes. This was time-consuming and ineffective; users were still confused and it took many attempts to fill out the form before getting things right.
With Whatfix, PlanetHS found a scalable way to onboard and train users and keep them updated with ever-evolving software. PlanetHS was looking for a way to:
Train 60K athletic directors, parents and students
Simplify the complex registration process and improve user experience
Streamline the registration process and reduce the support burden.
190K
Support Tickets Eliminated
5/5
User Satisfaction Score
320K
Times Walkthroughs Helped Users
9 Mn
Tooltips Used for Guided Navigation
820K
Alerts of Useful Information with Pop-Ups
The Whatfix Solution
Personalized Onboarding and Learning:  PlanetHS created 41 walkthroughs to help users onboard the platform by themselves. And a group of these are shown as task lists, in-application training plans. Now, instead of spending approximately 45 minutes on the training call, users experience embedded learning and are trained in real time. Athletic directors can devote more time to help students with enrollment and coaching.
Autogenerated Training Content: Multiformats are used for delivering training in users' preferred formats (videos, slideshows, PDFs, etc.) making training engaging. This content is generated and updated automatically, eliminating content creation time.
Self-Service Help: PlanetHS anticipated users' support needs and created a self-service help catalog, which is shown in-application based on a user's role. This drastically reduced support tickets, while meeting students' expectations of 'on-demand help'. With guidance always available, users made few mistakes.
In-App Surveys: Being customer-focused, PlanetHS gathers quarterly user feedback and historically emailed surveys. These had low response rates despite follow-ups. PlanetHS now sends in-app surveys through Whatfix, making surveys contextual and hence relevant, leading to high response rates.
PlanetHS Eliminates 190,000 Support Tickets with Whatfix
With Whatfix, PlanetHS has been able to replace 1:1 training with in-application walkthroughs and microlearning plans that train users in real-time, without disrupting their flow of work. Contextual self-service help is available right when users need it based on users' roles and location in the application. By leveraging Whatfix's various features and widgets, PlanetHS has been able to:
Eliminate 190,000 support tickets
Send useful alerts through pop-ups that have been displayed over 820,000 times
Show users useful tooltips over 9 million times for guided navigation
Help users execute tasks successfully over 320,000 times through walkthroughs
Receive a user satisfaction score of 5/5 from its users.
"With Whatfix, end-users are using our platform independently faster. Whatfix has given a broad reach to our training. The number of support calls and emails on basic navigational questions has become virtually zero."