How Reed Drove Its Digital Transformation Efforts With Whatfix
UK recruitment company Reed successfully adopted its new, modernized CRM with Whatfix's in-app guidance and self-help, creating a role-based, interactive training and onboarding system that reduced down time, improved efficiency, deflected support tickets, and empowered end-users. 
of employees using the new CRM engaged with in-app training content created with Whatfix.
reduction in CRM-related IT support calls in the first six months of deployment.
employees found Whatfix training and support to be more effective than traditional learning.
"We evaluated a number of Digital Adoption Platforms, eventually narrowing it down to Whatfix. We completed trial versions of both Whatfix and our alternatives. Ultimately, we chose Whatfix for the value it brings and the ease of use in creating in-app guidance."
Product Support Manager at Reed
The UK's Top Recruiting Company & Its Outdated CRM
Founded in 1960 with a vision to​ deliver the best recruitment experience anywhere, Reed is the UK's #1 recruitment business. Through top-of-the-line recruitment services, Reed helps companies find employees that match high expectations and overall recruitment goals. Whether employers are looking for temporary help, permanent solutions, or working to fill critical executive roles with the right person, Reed is their preferred partner for change.
Reed relied on an outdated, legacy CRM system for over 10 years. As the organization grew, it became apparent that internal transformations were needed to sustain competitive advantage. One of the critical steps had been to replace the legacy CRM systems with a new, more modern system – uniting processes and paving the way for successful digital transformation.
Slow Adoption of New CRM Caused Major Issues
With an 18-month deployment timeline agreed upon, Reed began piloting the new CRM platform with 100 users a month. Staff were trained using a suite of videos and user guides before onboarding, and subsequently through catchup calls and service desk tickets. This phased roll-out allowed continued feedback and development based on user requirements.
However, as the pilot implementation progressed, it became apparent that Reed's existing application onboarding techniques – consisting of self-help videos, user guides, and other processes – were delaying adoption. Employees continued to rely on the existing legacy CRM platform to complete tasks, for example, while the service desk experienced a high volume of calls for assistance.
The major challenges related to its new CRM implementation included:
High support ticket and service desk call volume on 'how-to' related questions on the new CRM and its various features, tasks, and workflows.
Users continued to use the legacy CRM over the new application.
Overall slow CRM platform adoption.
Whatfix's Intuitive, Integrated, and Intelligent DAP
It became apparent to Reed that it needed a modern approach to its CRM adoption, training, and support. After evaluating several DAP providers, Reed chose Whatfix for its ease of use and competitive pricing.
Reed's three key objectives for seeking out a new DAP solution included:
Increased employee productivity: Reed needed a DAP that could easily facilitate change to its new, modern systems and processes that would improve user effectiveness and productivity.
Improved data quality and accuracy: Its CRM migration required records and the elimination of duplicate and dirty data.
Flexibility in accessing the system: With a dynamic work culture, it's imperative for sales teams to access work on the go, at the moment of need. Reed wanted users to access the system in real-time and seek support while traveling, as opposed to only while at the workplace.
Reed began using Whatfix to facilitate training and onboarding to complete the rollout of their new CRM solution to the users in the first year.
"We evaluated a number of Digital Adoption Platforms, eventually narrowing it down to Whatfix. We completed trial versions of both Whatfix and our alternatives. Ultimately, we chose Whatfix for the value it brings and the ease of use in creating in-app guidance," said Callum Gordon, Product Support Manager at Reed.
With the onboarding of new users, Whatfix immediately provided in-app, contextual, and real-time process flows. This material was based on the previously created video content, allowing users to receive answers to questions at the point and time of need.
Additionally, Whatfix flows show users how to complete basic setup in the new system and how to complete simple tasks – such as searches – on their first day using the system.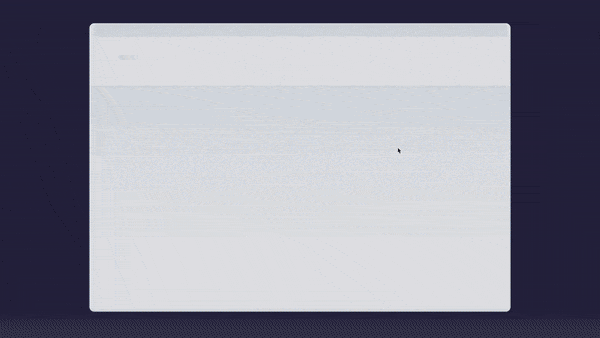 Year one goals included full adoption of the new system. The goals for years two and three focused on improving engagement, increasing user knowledge, and everyday familiarity with the solution. Reed continued to use Whatfix for training on new and underused CRM features as they were developed.
There are several reasons behind the continued popularity and broadening use of Whatfix:
Its intuitive features: The simplicity of creating role-specific onboarding and help content to support users in real-time. Reed recognized that Whatfix's WYSIWYG (what you see is what you get) content creation editor is easy to learn and use, even on the most complex CRM systems.
Onboarding and training maintenance: New CRM features, fixes, and updates are released every four weeks by the Reed product team. With Whatfix, the need to update help content for every version release is eliminated.
Exceptional customer success: Whatfix's systematic and proactive approach during the trial evaluation and consultative support enabled Reed to collaborate on all aspects of rolling out a new DAP to its users.
23% Reduction in Service Desk Support Calls Within 6 Months of Deployment
Thanks to the Whatfix real-time, in-app guidance, Reed has made the successful transition to the new CRM system and adapted to rapid changes in technology, with increased productivity and reduced support costs.
Its core benefits and key results that were accomplished with Whatfix's DAP include:
Area of improvement
Key Results
Onboarding

94% of new CRM users engaged with their personalized Whatfix onboarding experience.
64% of all CRM users completed the 12-step mandatory CRM setup process through Whatfix.

Training

20,000+ engagements of Whatfix-created "smart tips" which increased the visibility of new CRM features and highlighted underutilized ones.

Support

23% reduction in support calls per user within six months of Whatfix launch as the result of 100+ self-help guides created with Whatfix.
2+ hours saved per employee due to in-app training and self-help knowledge discovery.
92% positive sentiment across 3,000+ employee feedback surveys, with responses overwhelmingly stating they found the "Whatfix way" of onboarding, training, and support to be more effective than traditional training.
The journey, however, does not end here. Moving forward, Reed will use Whatfix to optimize and enhance the CRM user experience, using the platform to ensure the fast, successful adoption of new features. Whatfix has enabled Reed to lead its team effectively and efficiently through digital transformation by steering successful organizational change.
Ready to experience Whatfix for yourself?
Industry
Recruiting & Staffing
Use Case
Digital Transformation
User Onboarding
User Training
Self Support
Read more customer stories
See how other brands empower their customers, employees, and end-users with Whatfix's in-app guidance and support.
Don't see your answer? Send a message to our live chat, we'd be happy to help!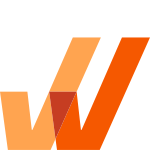 See how Whatfix's digital adoption platform empowers employees, customers, and end-users with contextual in-app guidance and on-demand self-support to fully realize their potential through technology adoption.