Company Description
Sentry Insurance, a mutual insurance company, needed a way to help thousands of employees (including associates across sales, underwriting, claims, and operations) and customers learn to use its applications and online portals. However, each of the company's applications serves a different need. The internal-facing applications include core P&C insurance apps such as a Claims Management System that is used internally by claims associates, and a Policy Administration System (built on Guidewire PolicyCenter) that is used by agents and customer service representatives. The external-facing application is a platform for customers to manage their accounts.
Because of that variety, Sentry needed to create customized training content so that each user could receive specific training on the parts of the application relevant to them. By implementing Whatfix across multiple applications, Sentry was able to create in-app, real-time, interactive guidance for a variety of end users while reducing content-creation time by 40%.
Sentry Needed Tailored End-User Training for 
Each Application
With such a variety of platforms, Sentry needed an efficient way to train every user on the application relevant to them. The company's vast numbers of employees and customers meant that self-service training options were essential to reduce the support team's workload.
In addition to application-specific training, Sentry wanted to provide "just-in-time" support content to address each of the five main points where users needed help in their learning journey.
These moments of need were:
• Onboarding (first-time learning)
• Ongoing education (training and expanding knowledge as you go)
• New learning (updates, changes, or new features)
• Relearning (when a user forgets how to do something and has to remind themselves)
• Issue-related support (when something goes wrong or there is a systems defect)
Sentry needed a solution to provide training and guidance that could address all of these needs and account for the fact that each person was at a different point in their user journey. The company was looking to shift to a learner-centric approach rather than trying to train users, particularly employees, in a classroom environment.
"We're still processing the best ways to build out the metrics and evaluations on the applications. So we make sure, as we're measuring the utilization we can get a sense of the impact."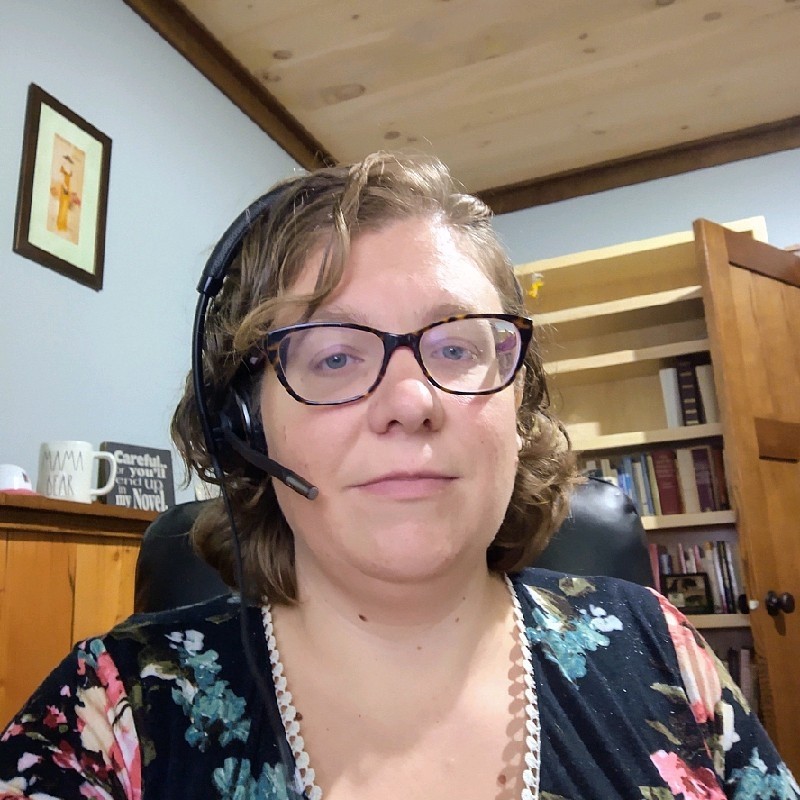 Sentry Expanded DAP Use to Internal- and 
External-Facing Apps
Sentry felt that Whatfix was the solution to its problem. Training new people on Whatfix was faster and more straightforward than on Sentry's previous digital adoption platform (DAP), making it easier to scale.
In total, Sentry expanded the DAP to six applications, including both employee and customer-facing platforms. The company used Whatfix to offer guidance and support to more than 2,000 internal associates across sales, underwriting, claims, and operations; external agents and customer service representatives; and 75,000 customers.
With Whatfix, Sentry could create user-specific content and offer just-in-time support for every part of the user journey. 
Each person is shown walk-throughs, pop-ups, or self-help materials specific to their role and where they are in the application. This meant customers and employees could immediately access the most relevant training and support materials for them, without searching through a knowledge base or contacting the support team.
One example of the value Sentry has seen with Whatfix is in its claims application. The app has more than 500 resources in the form of Whatfix flows, pop-ups, videos, and support links. These resources highlight operating procedures on various topics such as lienholders and vehicle payments, handling different types of claims, and how to raise additional requests. Pop-ups and support materials also highlight relevant state-specific regulations.
In 12 months alone, these resources were accessed more than 15,000 times using the Whatfix self-help menu.
By incorporating newly created Whatfix content along with existing training and support resources, Sentry enabled contextual self-service that facilitated faster claims processing.
In addition, Sentry created automated walk-throughs to guide users through different parts of the platform. The company used in-app surveys (using the Whatfix Survey Integration) to collect feedback on the walk-throughs and other training content and make adjustments as needed.
Sentry created different types of content to address each of the five moments of need. For example, walk-throughs are especially beneficial for onboarding new users because they offer step-by-step instructions. Pop-ups notify employees or customers of new features and updates.
An example of this combination of content is in the company's policy management portal. By adding Whatfix flows to existing job aids, e-learning documents, and videos, Sentry is able to onboard its agents more efficiently. Additionally, when users enter information into form fields, they trigger Smart Tips containing further information to ensure minimal processing errors.
Whatfix offers relevant guidance and self-help materials based on the user's role and current task.
Because Whatfix is simple to use, Sentry could more efficiently create and deploy training content so users in every application had immediate access to the most relevant guidance and self-help materials.
Pop-ups notify users of new content and can include videos or links to training materials.
WhatFix Helped Sentry Reduce Content-Creation
Time by 40%
Creating end-user-specific training content for six different applications is no easy task, and it can be incredibly time-consuming. However, thanks to Whatfix's easy creation process, Sentry can create resources 40% faster than if it developed content in-house.
With Whatfix, it takes around 20 hours to create a piece of content, including planning, development, and launch. In-house development would take anywhere from 25 to 50 hours. These time-savings add up rapidly a single Sentry application can have 500 or more resources.
Benefits to Business
Implementing Whatfix also resulted in time- and effort-savings for Sentry's customer support team. Alloy, Sentry's internal-facing claims system application, receives around 100 hits per day in its self-help portal. Many of these are inquiries that now do not have to go through the support team. Sentry's team reported a significant decrease in simple support requests, such as what browser to use. This frees them up to focus on more complex issues. In 12 months alone, time-savings for content designers, developers, customers, and support staff totaled more than $950,000 in resources, salaries, and re-gained productivity. Sentry can now put those resources toward profit-generating activities instead of training content creation, which does not directly generate profit.
By using in-app surveys, Sentry also saw an increase in user satisfaction, both from employees and from customers. People appreciate having relevant training and self-help resources on-demand.
Sentry's Next Steps with Whatfix
After seeing the success of its initial efforts with Whatfix's DAP, Sentry plans to continue using Whatfix to build and deploy training content to fill current gaps in available training materials. In particular, the company will expand its use of Whatfix's analytics to determine where additional content is needed. For example, with these analytics, Sentry can identify unsuccessful search queries and create content to answer those questions. As Sentry expands its applications to cover additional business areas, it plans to expand its use of the digital adoption platform in conjunction.